Steeped in a rich legacy of traditional and military, Traditional snare drums are designed to meet the rigorous demands of today's marching drummer with a number of Premier exclusive features.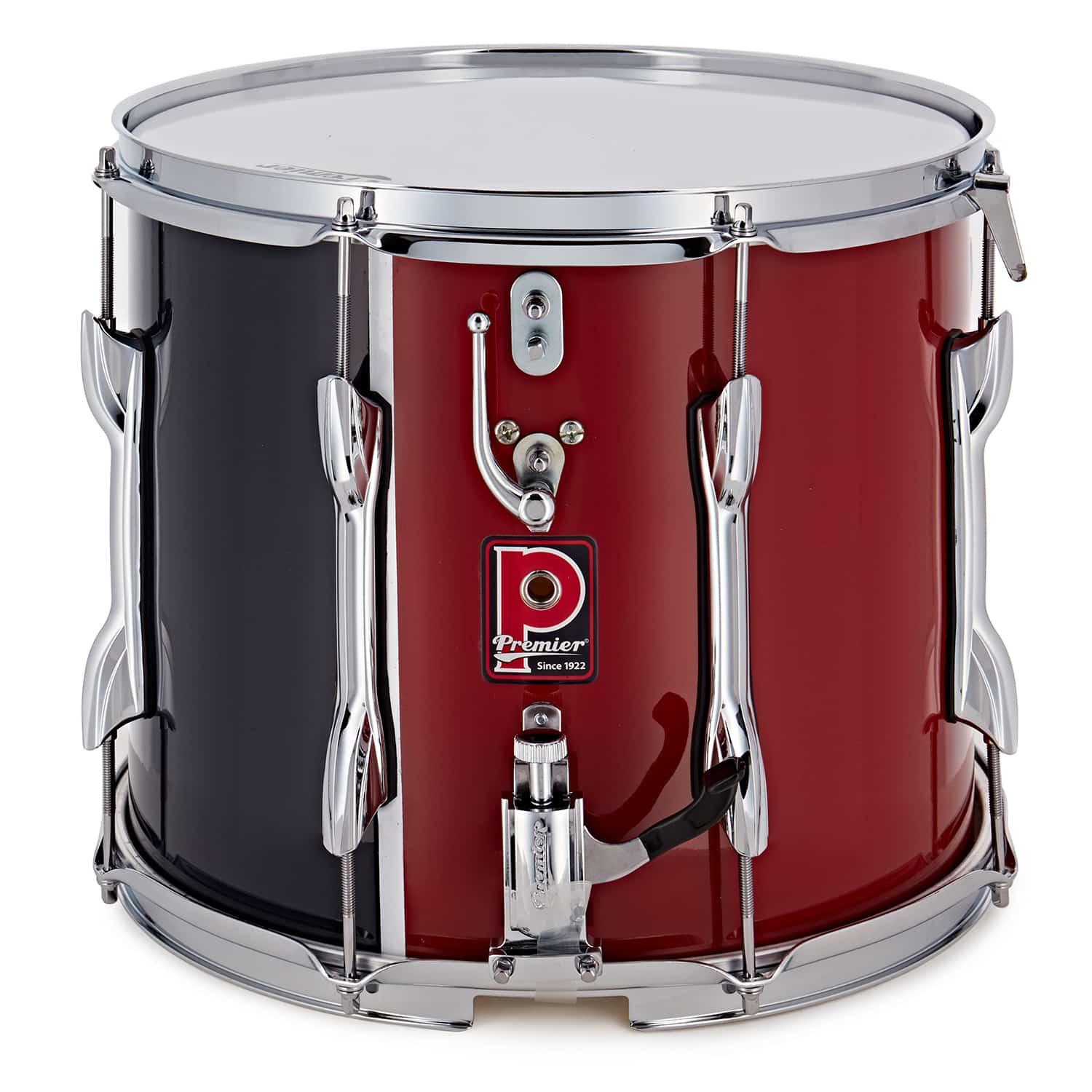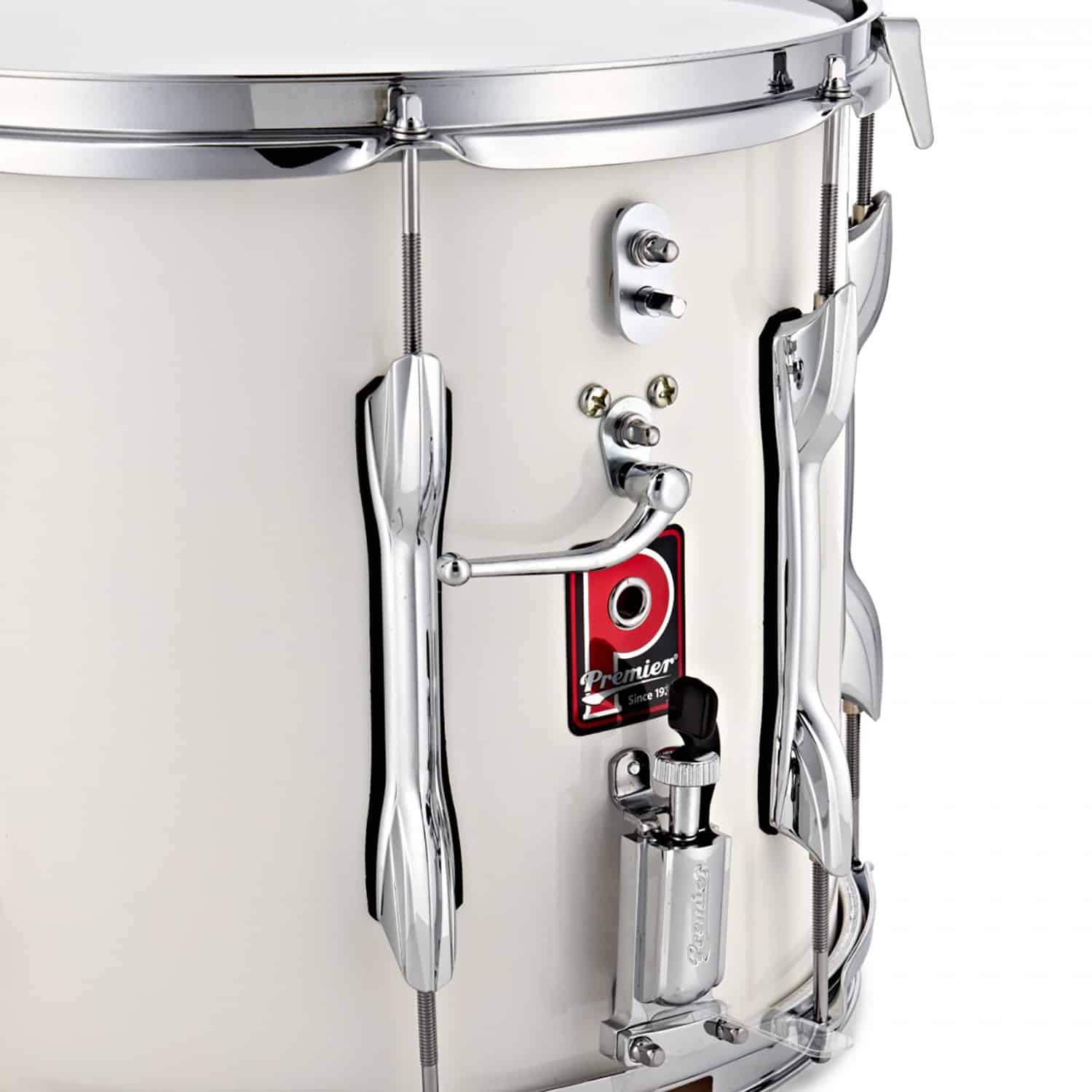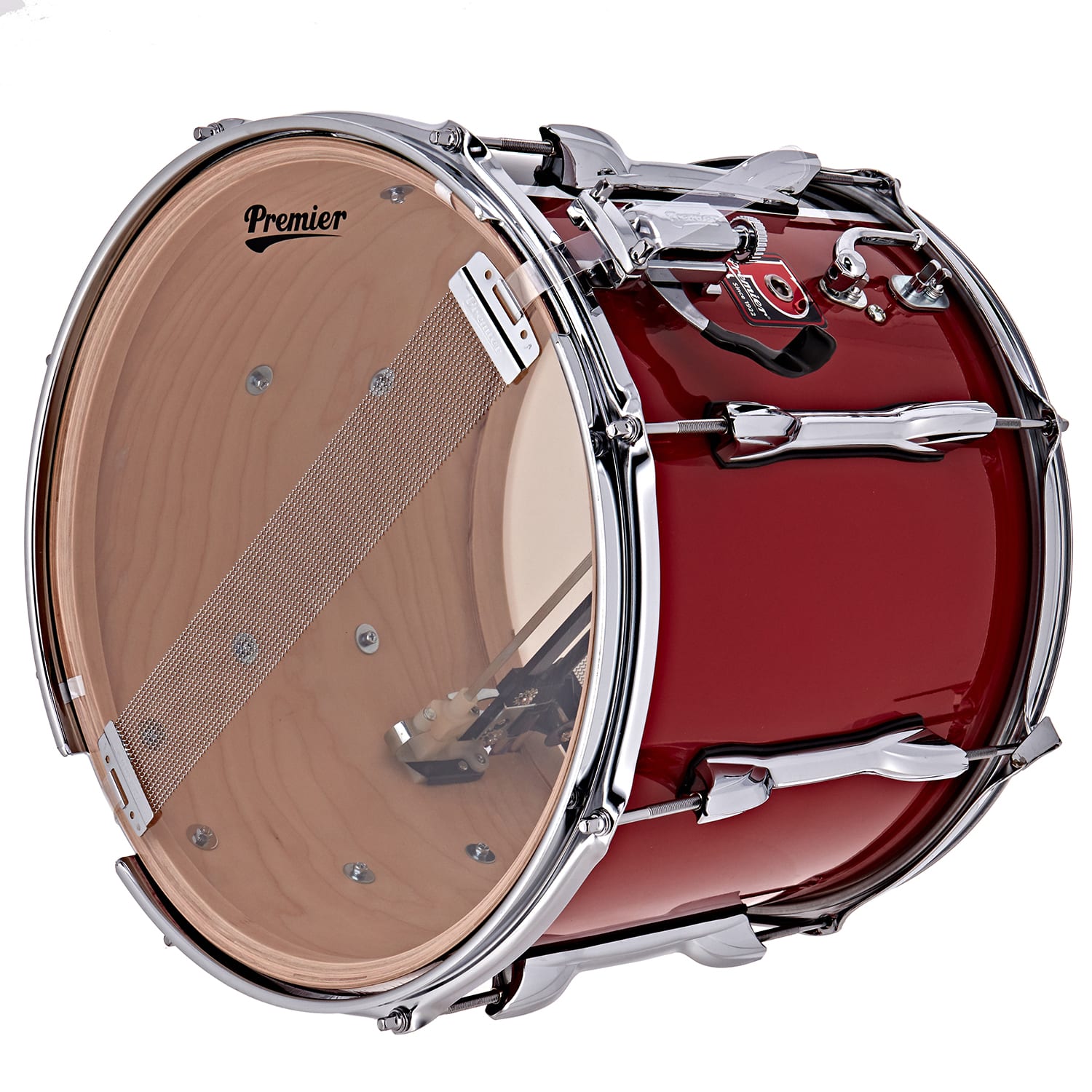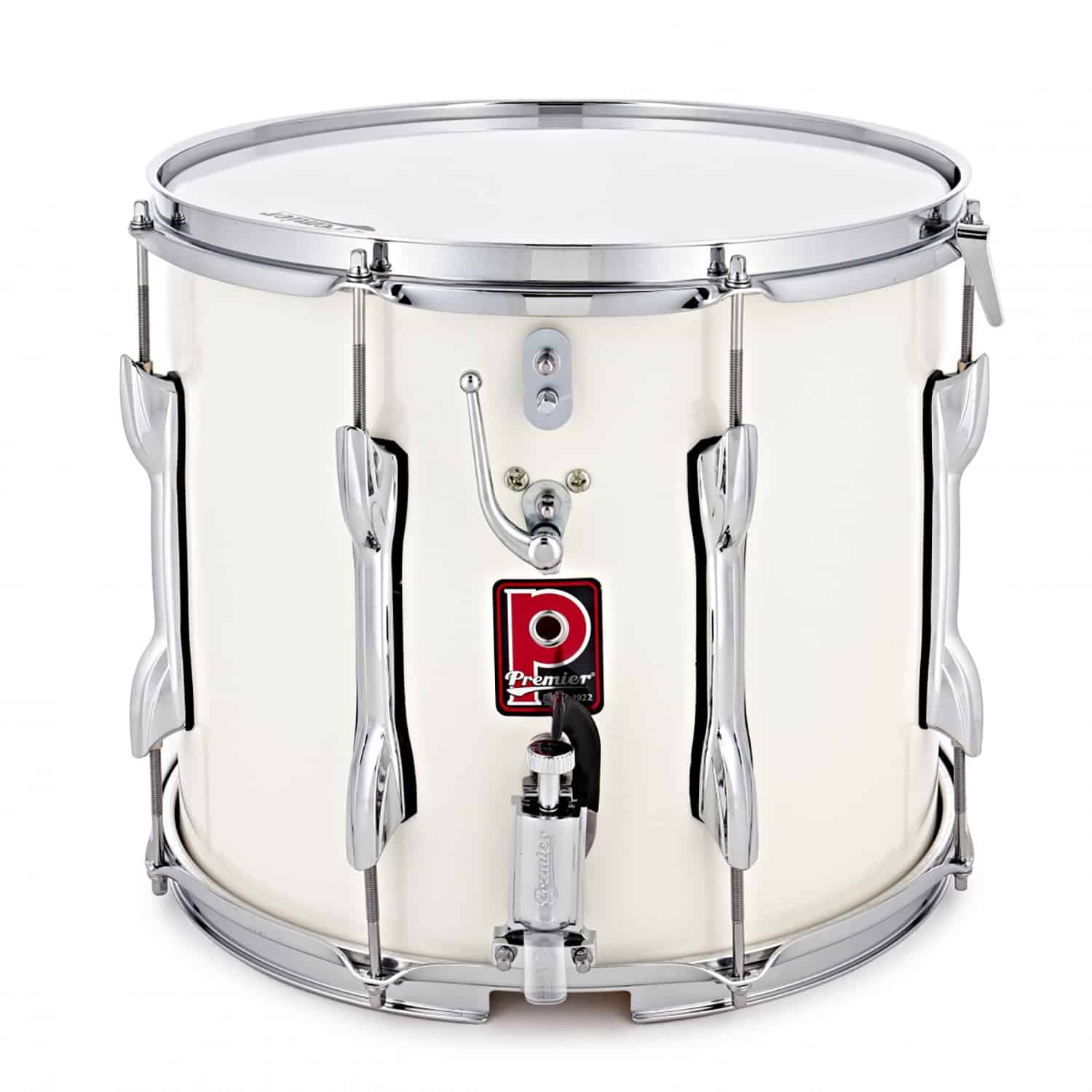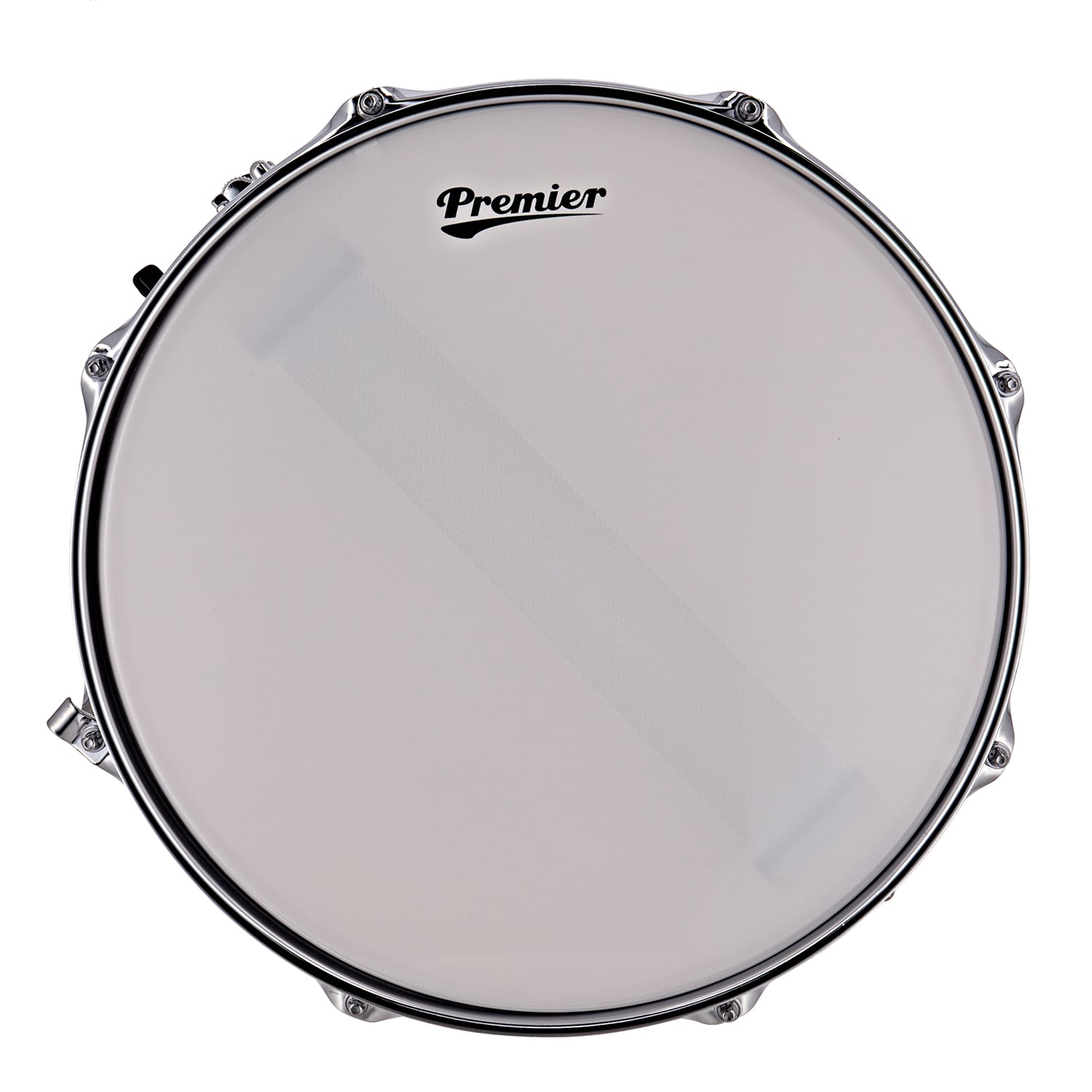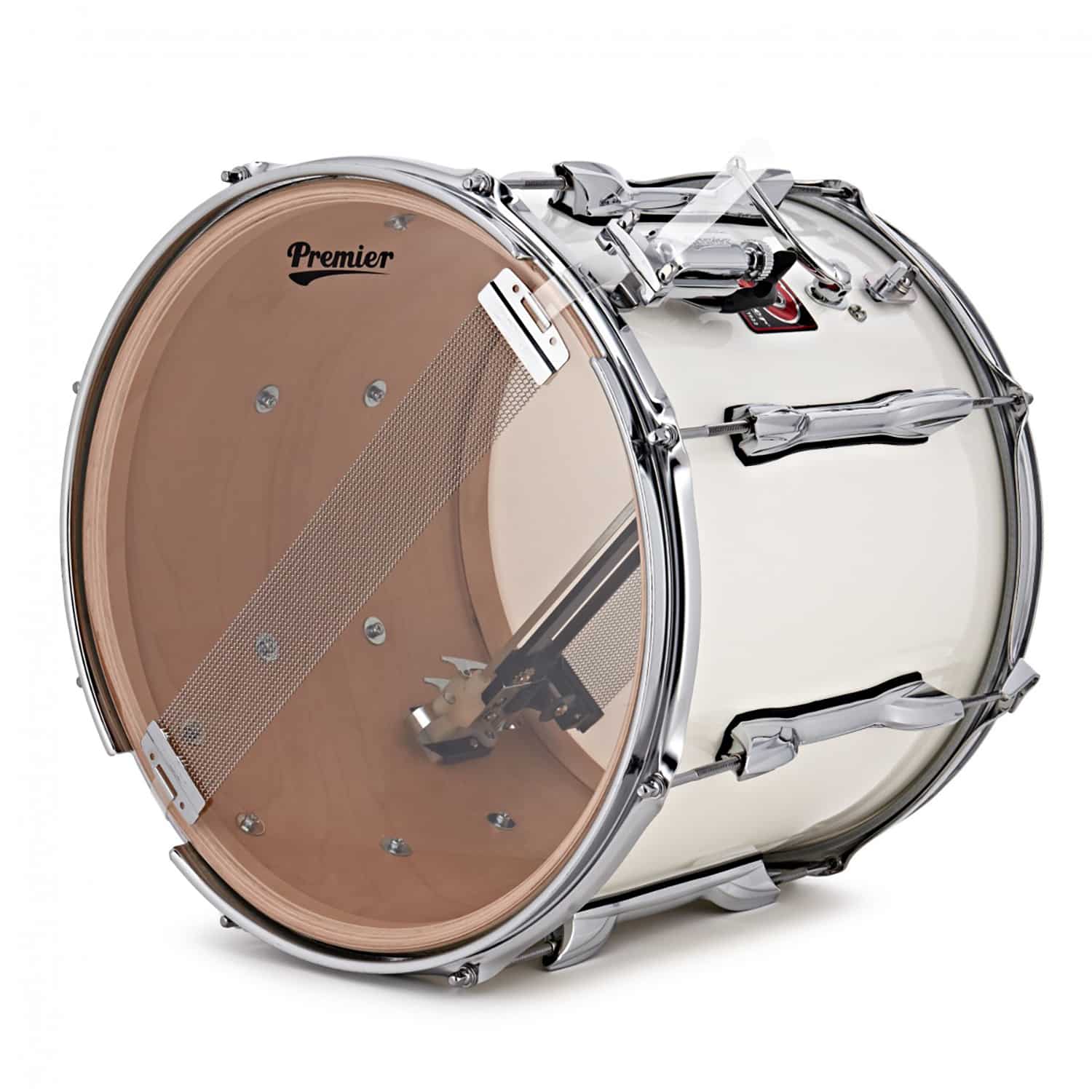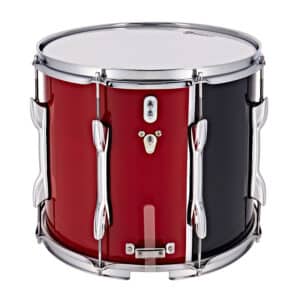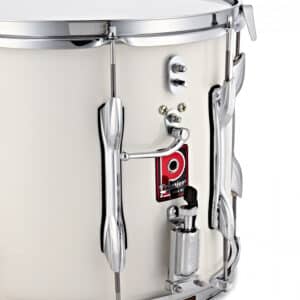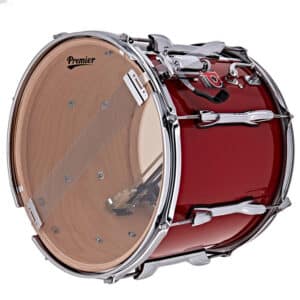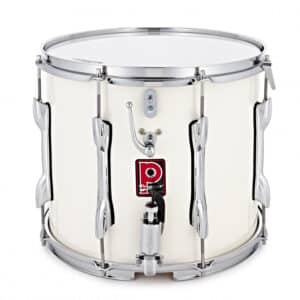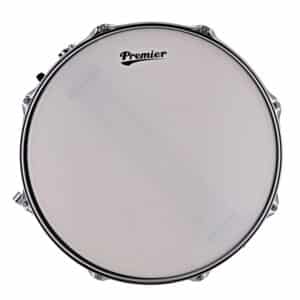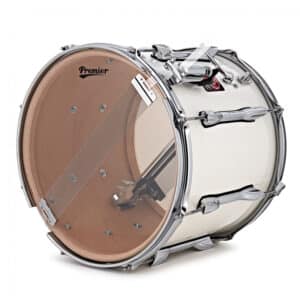 Key Features
4.8mm

, 6-ply birch shell

4.8mm, 6-ply

 support rings
45-degree bearing edge
Internally sealed
Flush bracing tension lug design
Parallel action top snare mechanism
Chrome-plated hardware
2.3mm triple-flange steel hoops
Mounted carry hook
Coated drumhead
Gloss lacquer finish
Additional ranges of finishes available
Steeped in British military history, Premier's 14″ x 12″ Traditional marching snare drum features a thin 4.8mm, 6-ply solid birch shell with 4.8mm, 6-ply support rings. Developed to exacting standards, the drum delivers a powerful, high-pitched tone which cuts through the densest of musical arrangements. Lightweight in its design, the Traditional snare drum is perfect for marching bands and those on parade.
The inclusion of Premier's renown parallel action snare mechanism adds to the snare's versatility. It can be thrown on or off to achieve crisp, bold tones in performance whilst the iconic flush bracing tension lugs, a Premier 'first', are cast for maximum strength and ease of tensioning. The bottom snare action embodies even more snare adjustment.
Finished in gloss lacquer, with deep chrome hardware, the Traditional snare drum is the perfect blend of heritage and technical innovation. Built to meet specific requirements in sound, appearance and performance, the snare drum meets superior expectations on parade and delivers ultimate reliability in the field.
Options

Finishes
Ivory White (IWC)

Military Livery (RQL)