Why dream of playing the drums when you can make it a reality. PowerPlay provides the perfect foundation for any drummer taking their initial steps in the journey to become a drumming great. The module's intuitive nature allows you to focus on what's most important, the music, whilst headphone connectivity enables you to practice rhythms, perfect technique, and even play along with your favourite artists without disturbing those around you – all from the comfort of your home.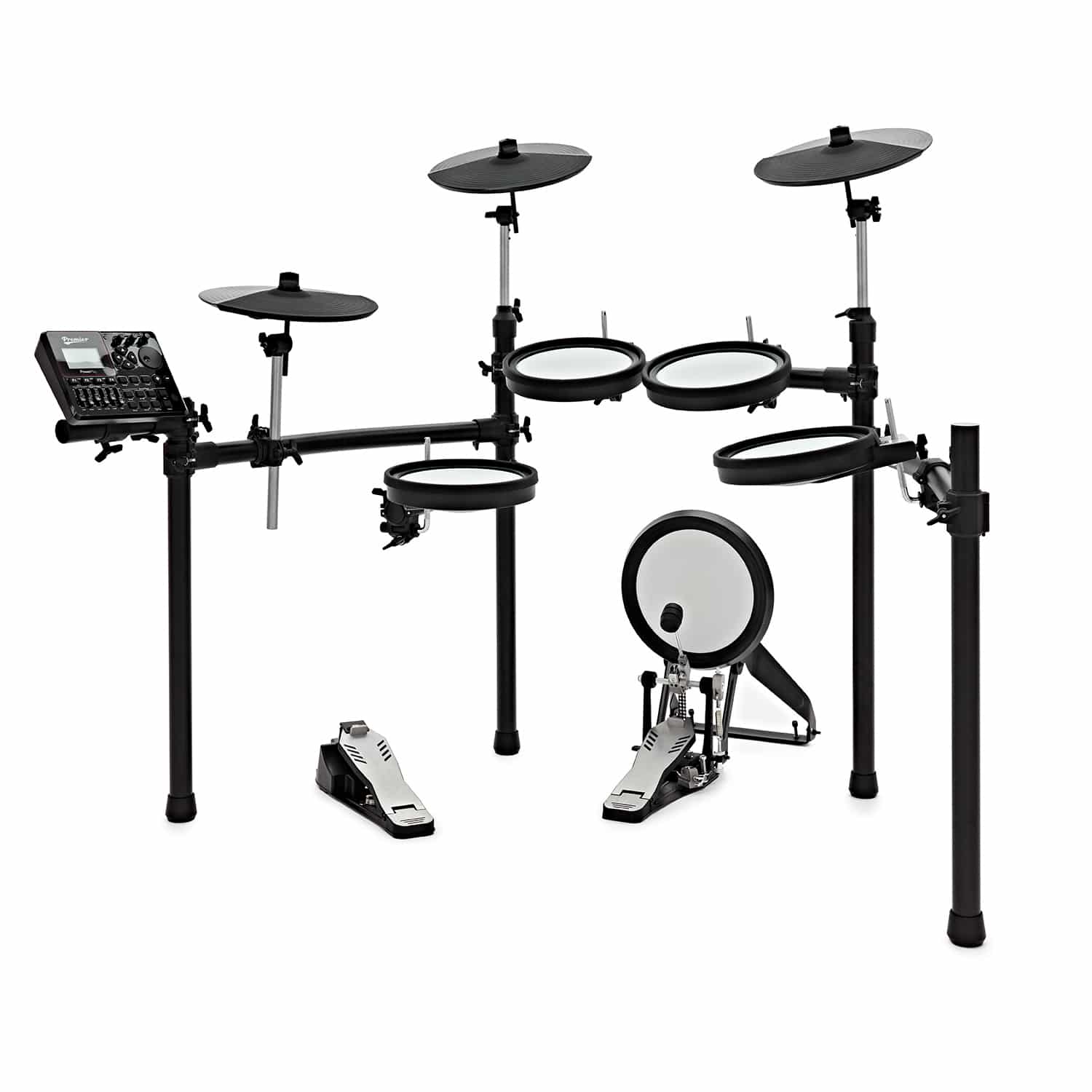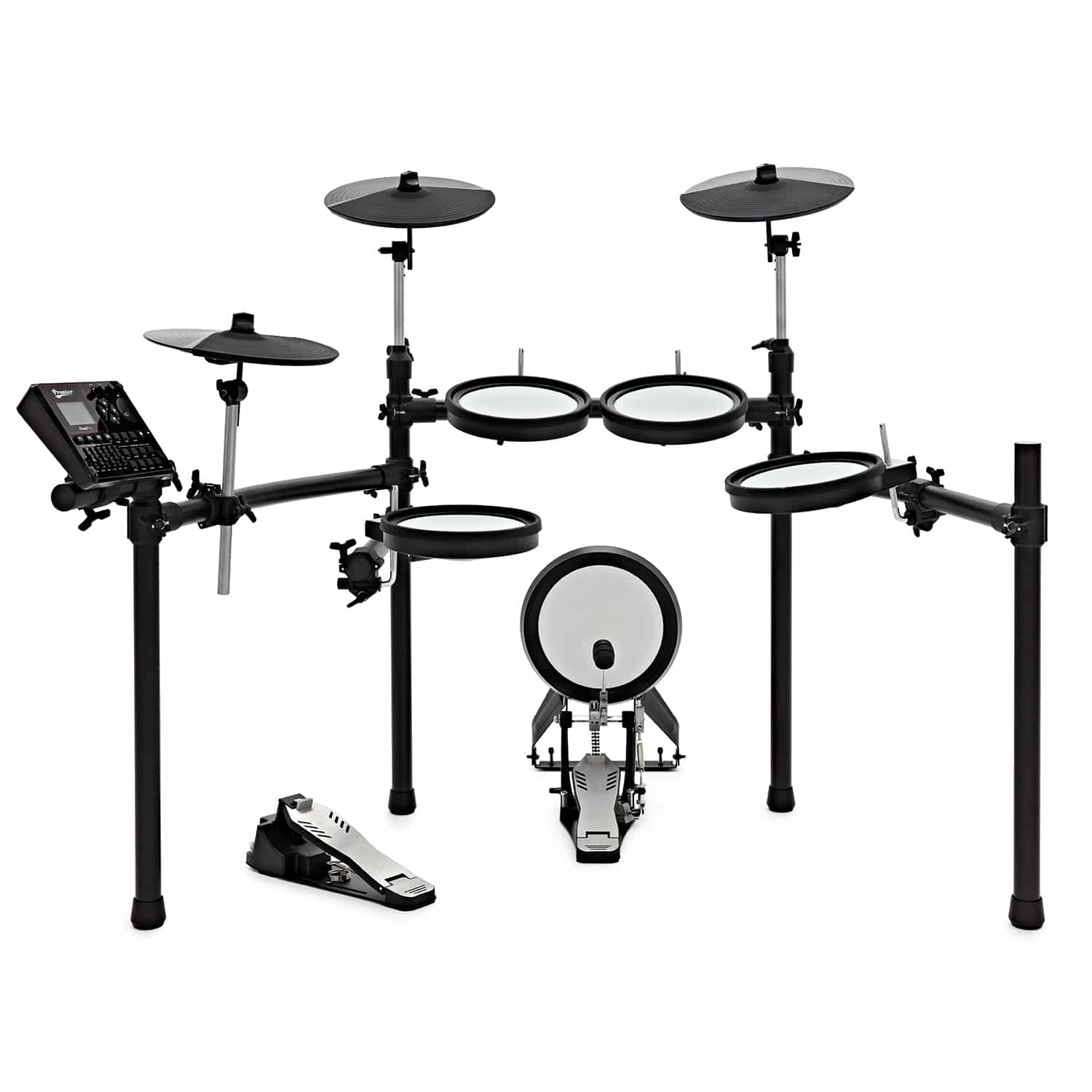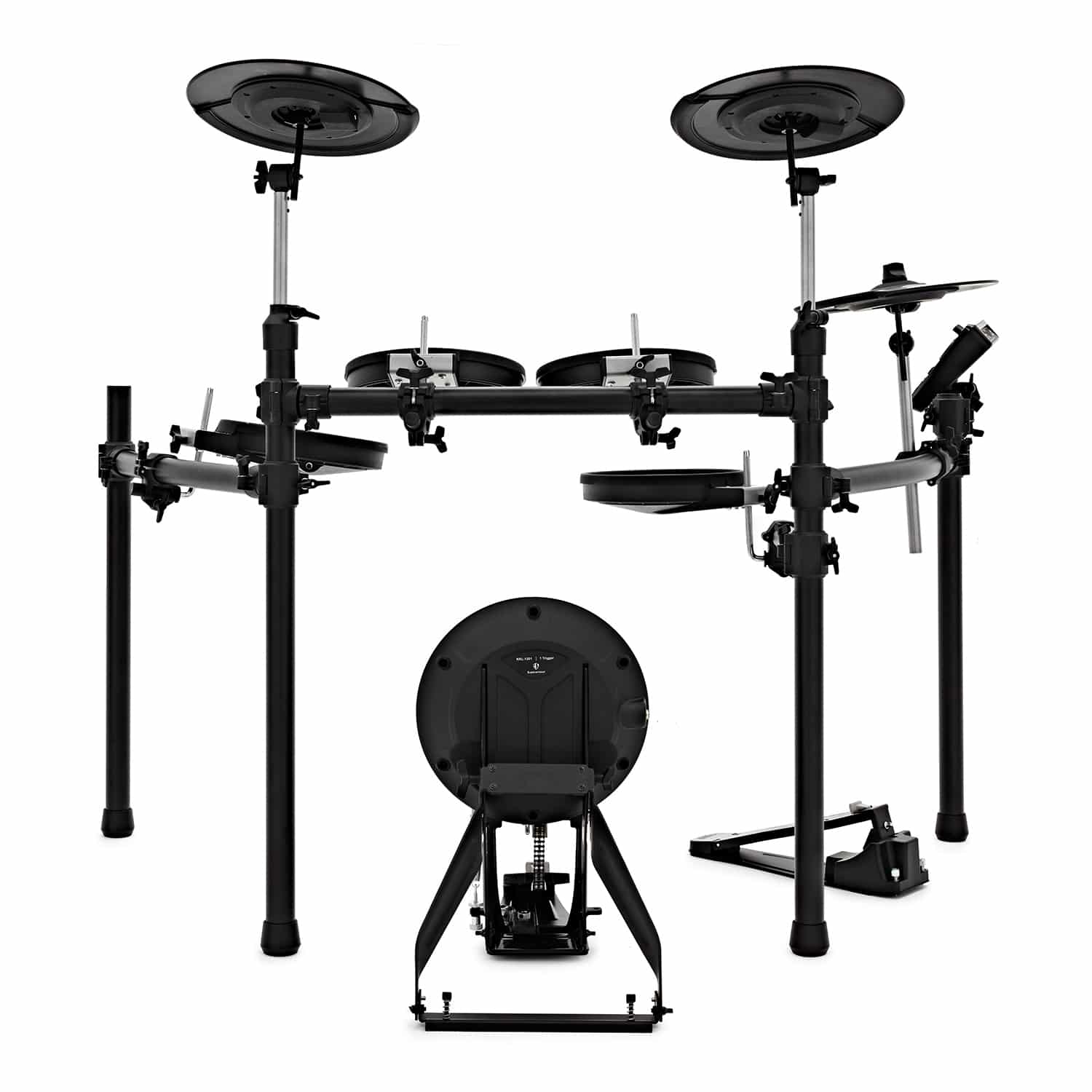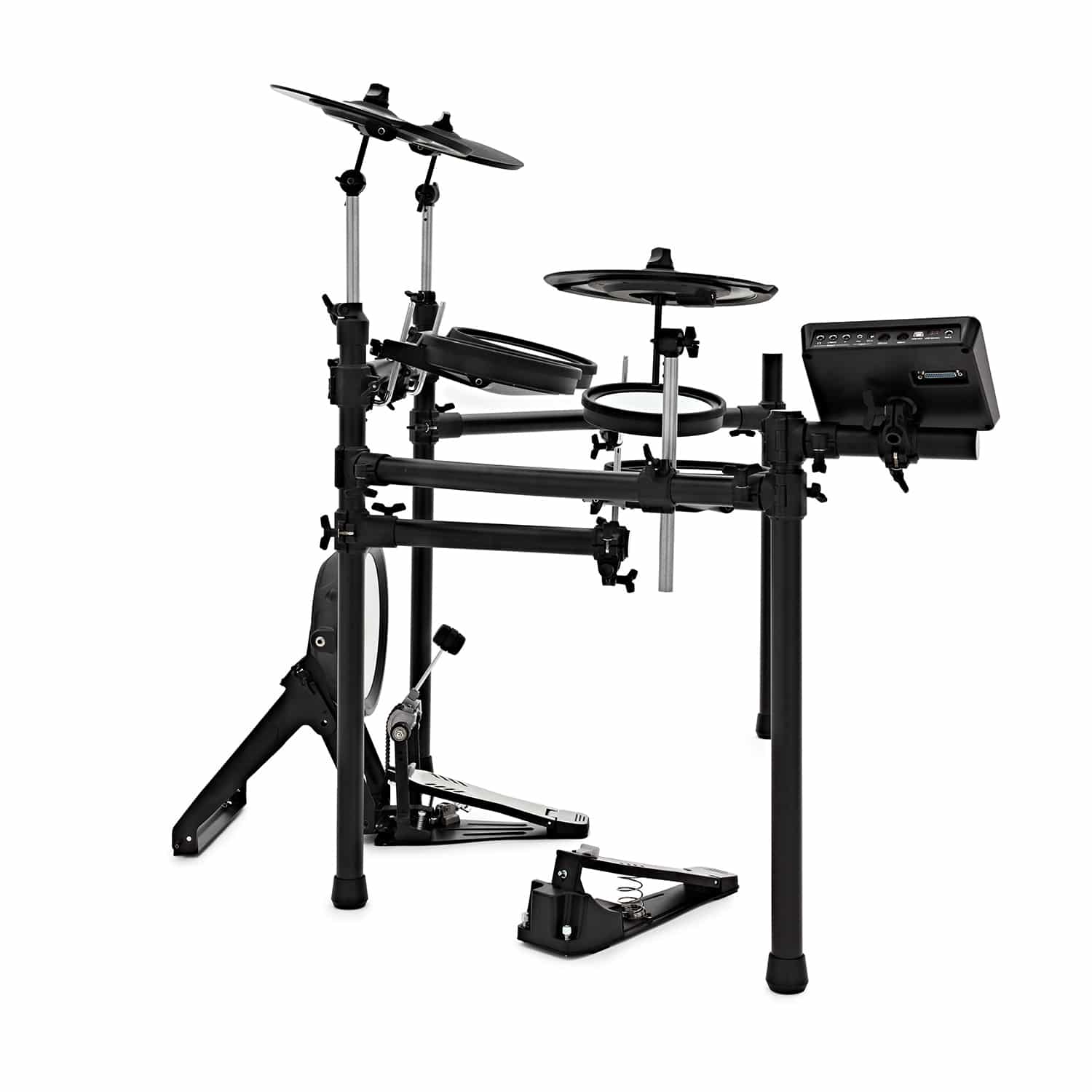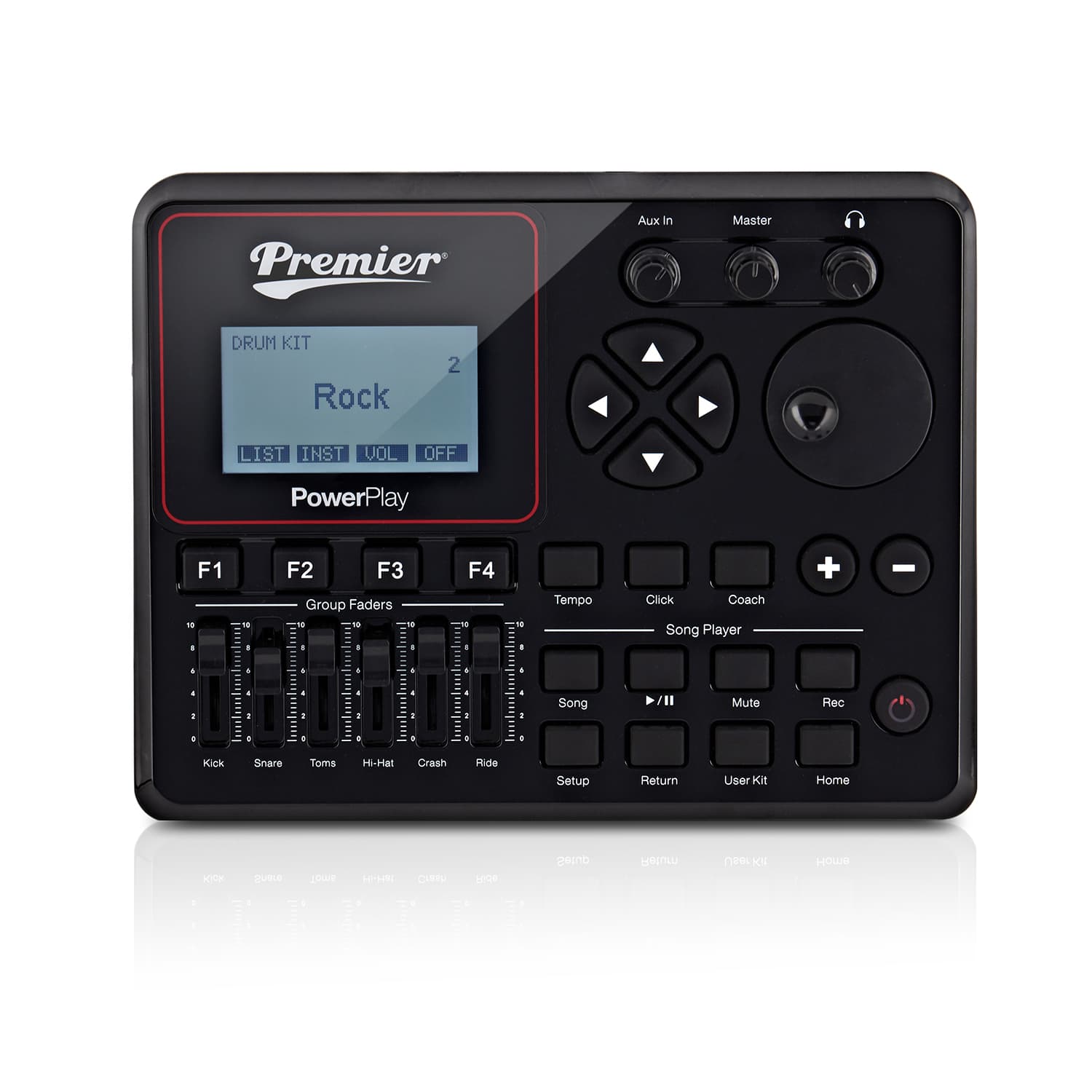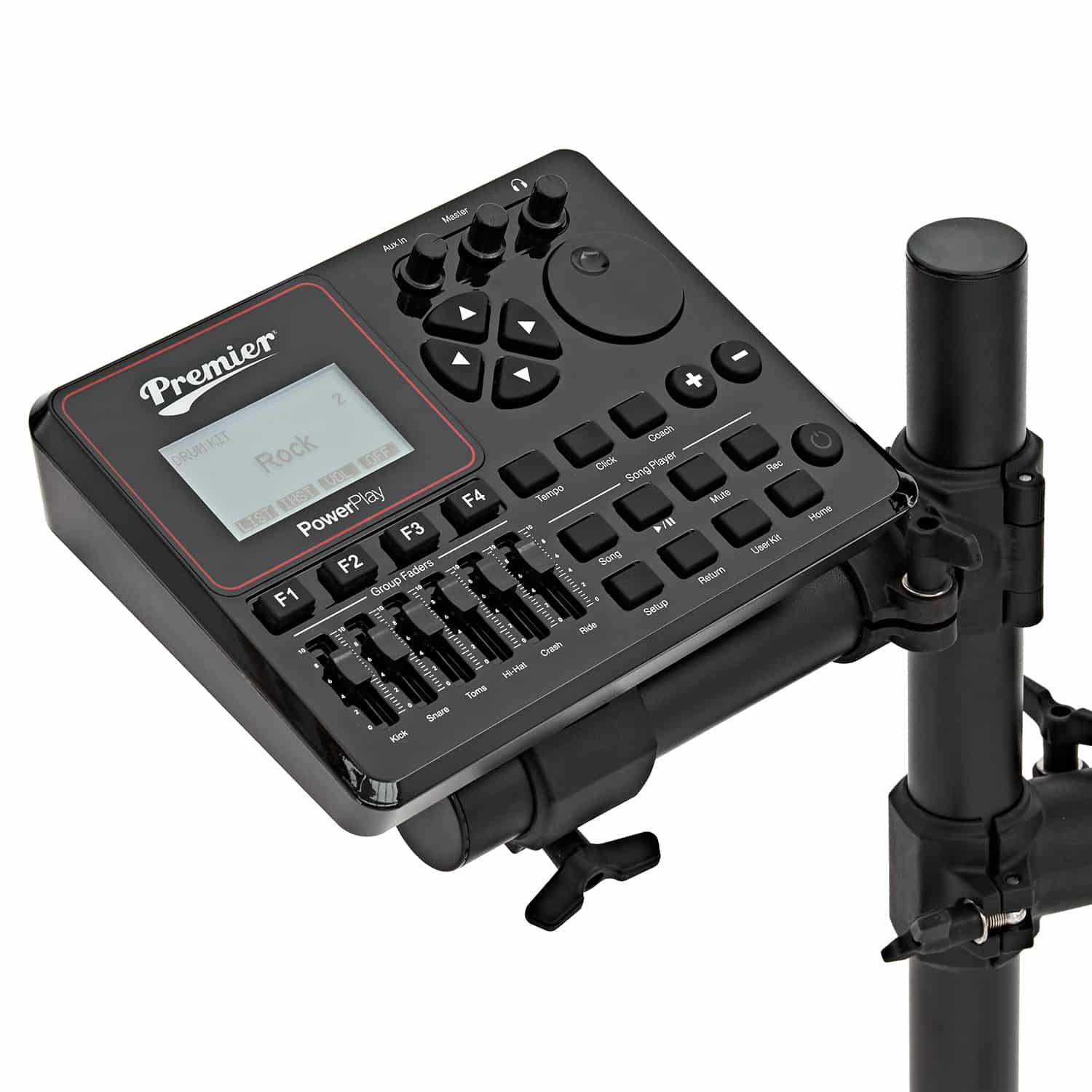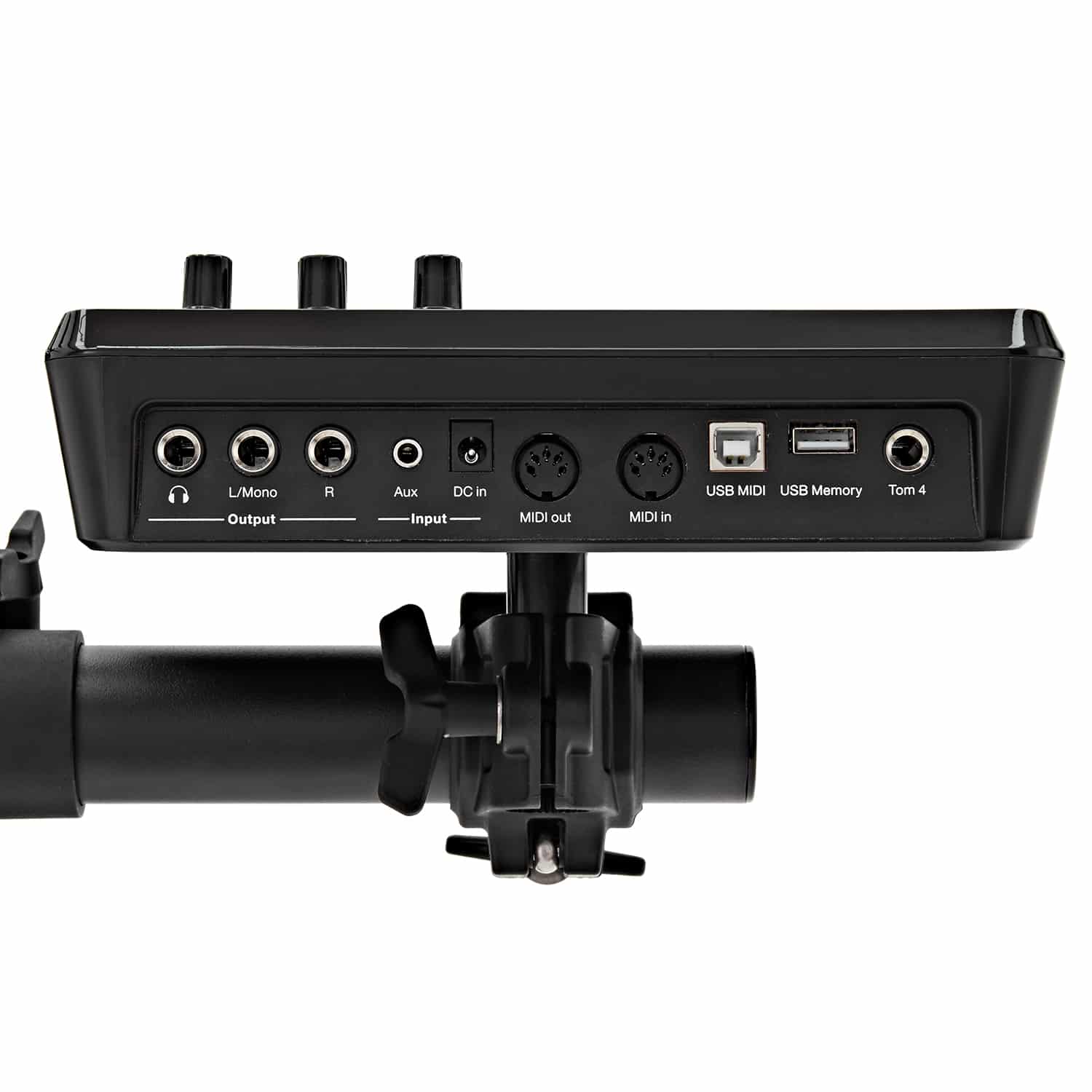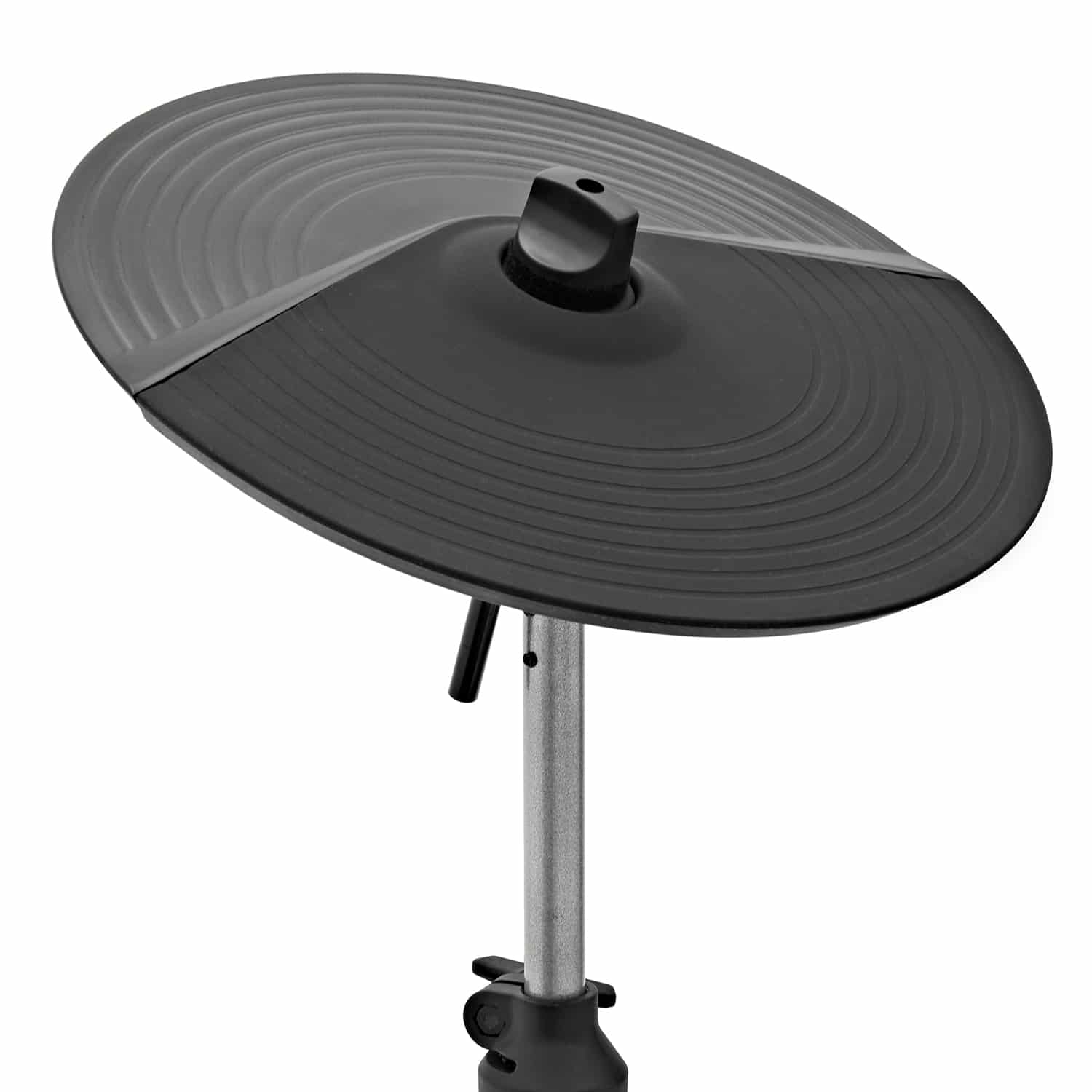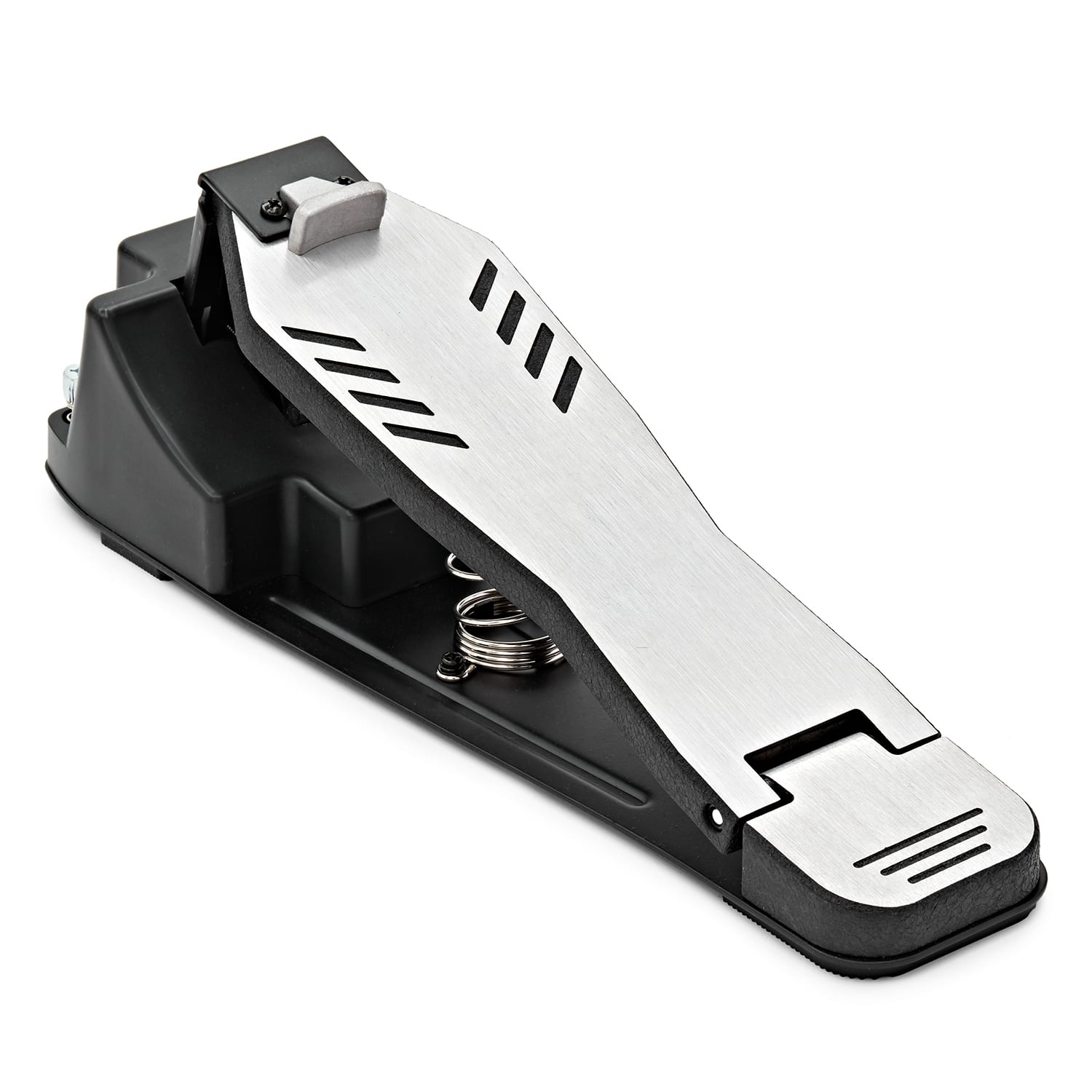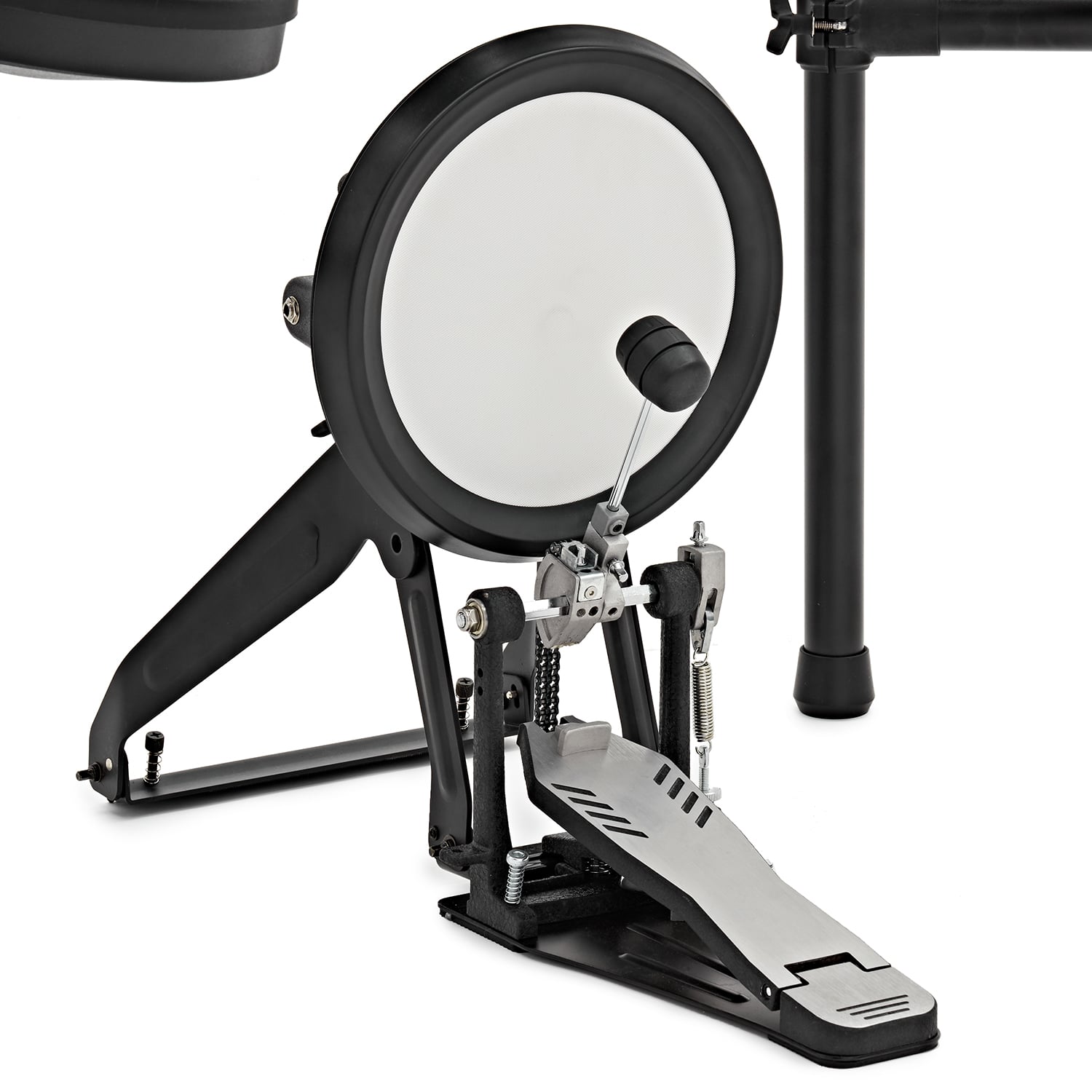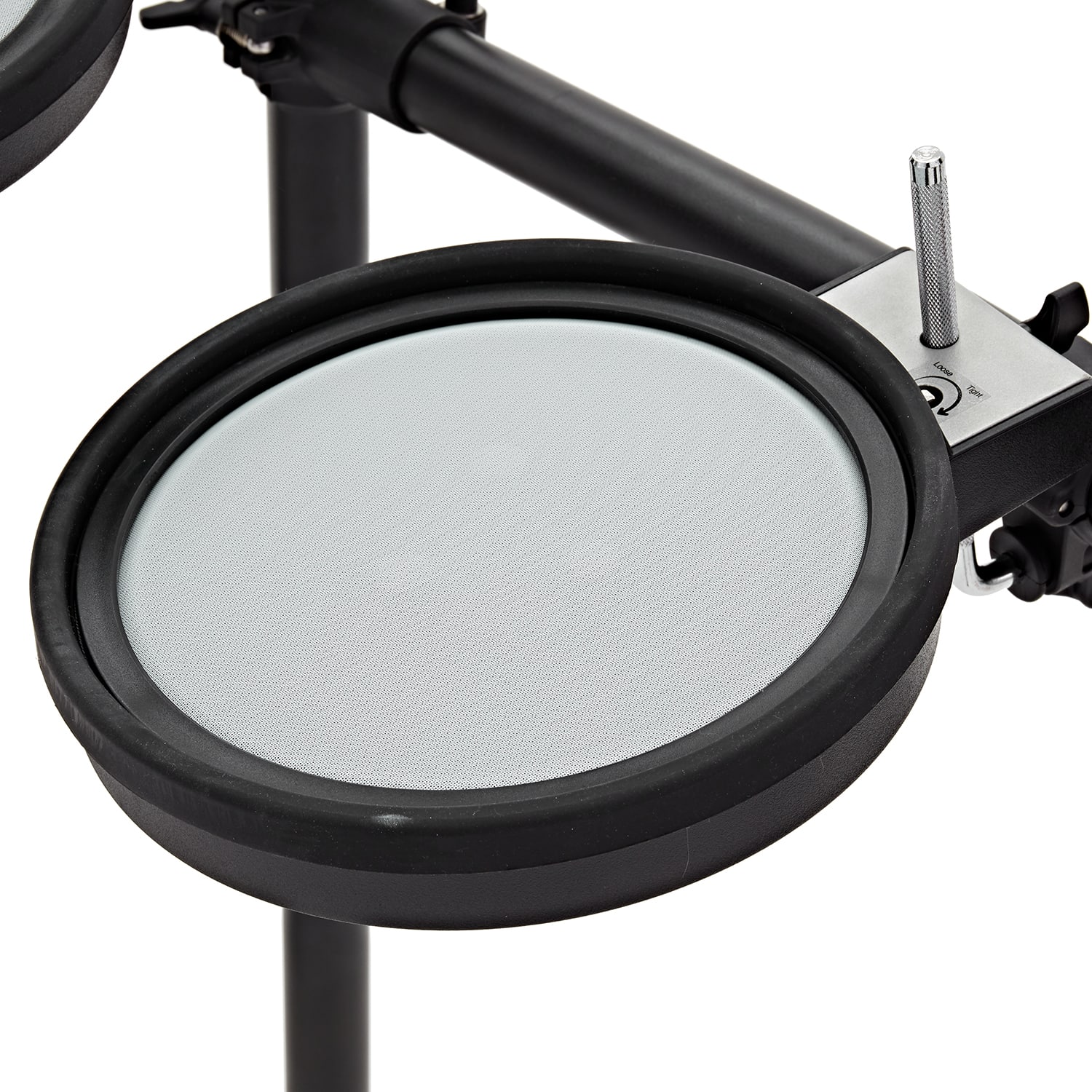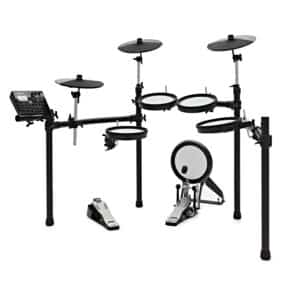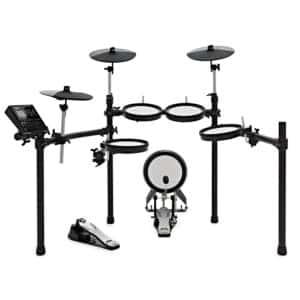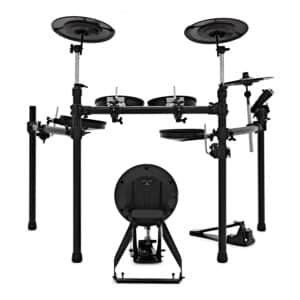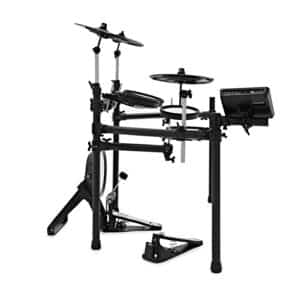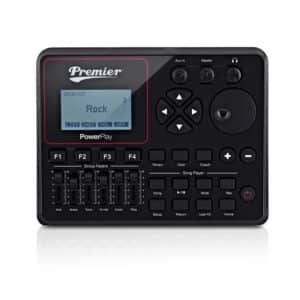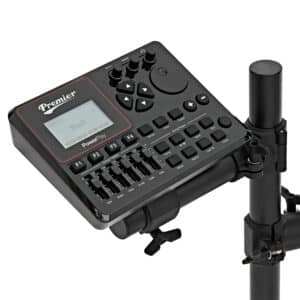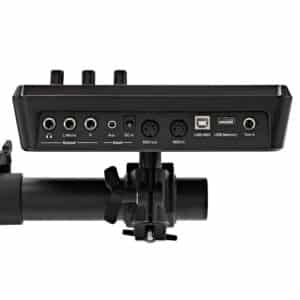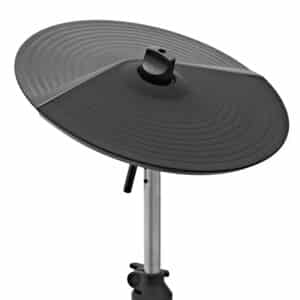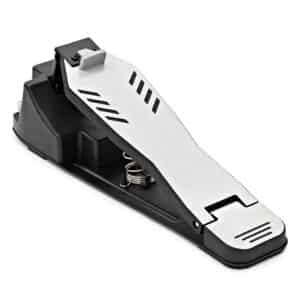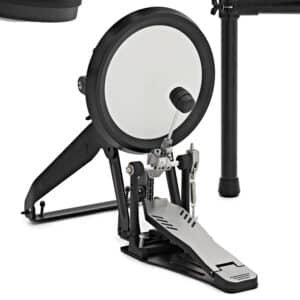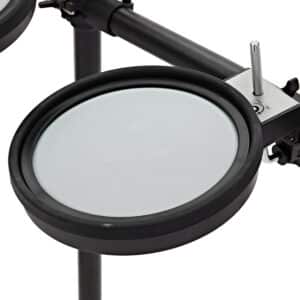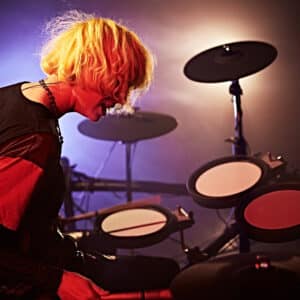 Key Features
Ready to play package including:
– 10″ dual-zone, mesh tom pads (x3)
– 10″ dual-zone, mesh snare pad
– 12″ mesh kick pad
– 12″ dual-zone, hi-hat and remote pedal controller
– 12″ dual-zone, crash and ride cymbal pads with choke function
– PowerPlay module
– Hardware rack
– Bass pedal
Innovative mesh pad tensioning system
PowerPlay module features:
– Large-scale LED display
– Six group faders
– 423 samples
– 25 preset kits and 25 user-defined kits
– Decay, EQ, Pan, Pitch and Reverb effects
– 20-260 BPM metronome
– Practice mode and recording capabilities
– Extensive connectivity including USB and MIDI
– Headphone port
– Fourth tom connection point (pad available separately)
A great all-round first digital kit, the PowerPlay includes a comprehensive collection of drum sounds that cover most musical styles. No matter what your preference may be, the broad range of options available means you'll be inspired to explore uncharted musical territory, allowing you to grow into a knowledgeable, proficient player.
As your ability develops you can even determine your own personalised set-up, choosing your preferred kick, snare, toms, and cymbals and apply on-board processing including reverb and equalisation. The six dedicated faders on the module allow you to achieve the perfect balance of each component.
Each mesh head is constructed to emulate the rebound and stick resistance that you'd associate with hitting a real drumhead. The ability to tweak each drumhead's tension to suit your personal preference grants an additional level of flexibility, offering a playing experience that's wholly unique to you.
Solid and durable, the PowerPlay's frame is extremely versatile and can easily be placed into the corner of your room when not in use. Constructing the kit feels effortless, all you need is the supplied tuning key and you'll be able to practice and play in a matter of minutes.
Silence is essential for most drummers practicing in any home environment. The PowerPlay provides all this and more with its headphone output and low-noise mesh snare and tom drumheads. The kick drum pad and heavy duty frame also ensure minimal vibration transfer so you're able to perform without worrying of disturbing those on the floor below.
Whilst the PowerPlay is fun to play as a standalone digital drum kit, its capabilities are increased when connected to any Windows or Mac operating system with a single USB cable. This allows you to use alternate drum sounds and even add a human touch to your recordings with live drums.
Options
PowerPlay

10" Tom Pads (x3)
10" Snare Pad
12″ Kick Pad
12″ Hi-Hat & Controller
12″ Crash Pad
12″ Ride Cymbal Pad
PowerPlay Module
Bass Drum Pedal
Hardware Rack

PM-PP1
Optional Extras
| | |
| --- | --- |
| 10″ Tom Pad, Bracket & Cable | PM-PPEXPAD |
| 12″ Cymbal Pad, Bracket & Arm | PM-PPEXCYM |