If drumming is your life then you need a kit that gives you unrestricted performance, recording, and practice possibilities. The PowerPlay-X offers all this and more. Merging the latest drum technology with reliable performance and solid build quality, Premier's flagship digital drum kit offers an authentic playing experience that's indistinguishable from an acoustic kit.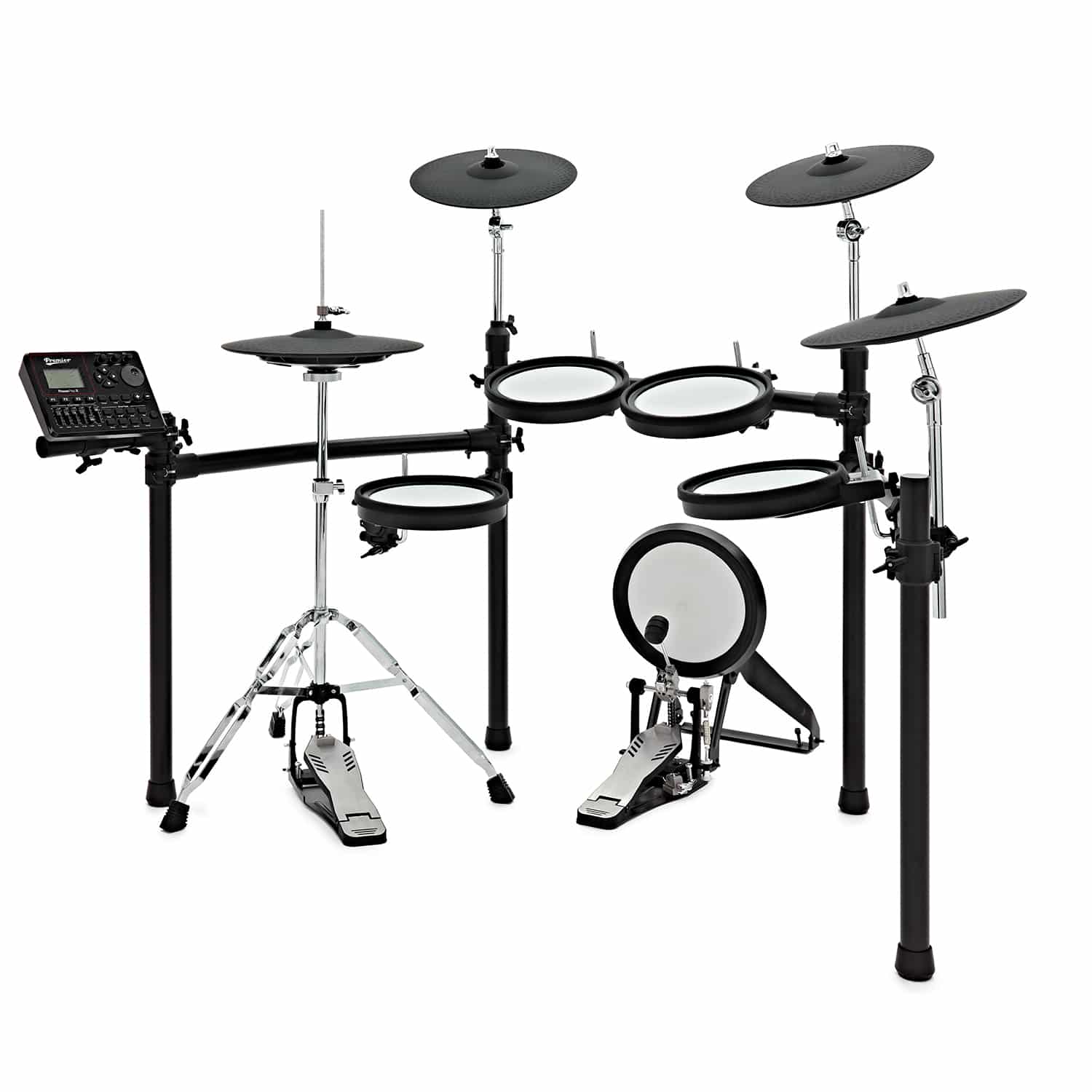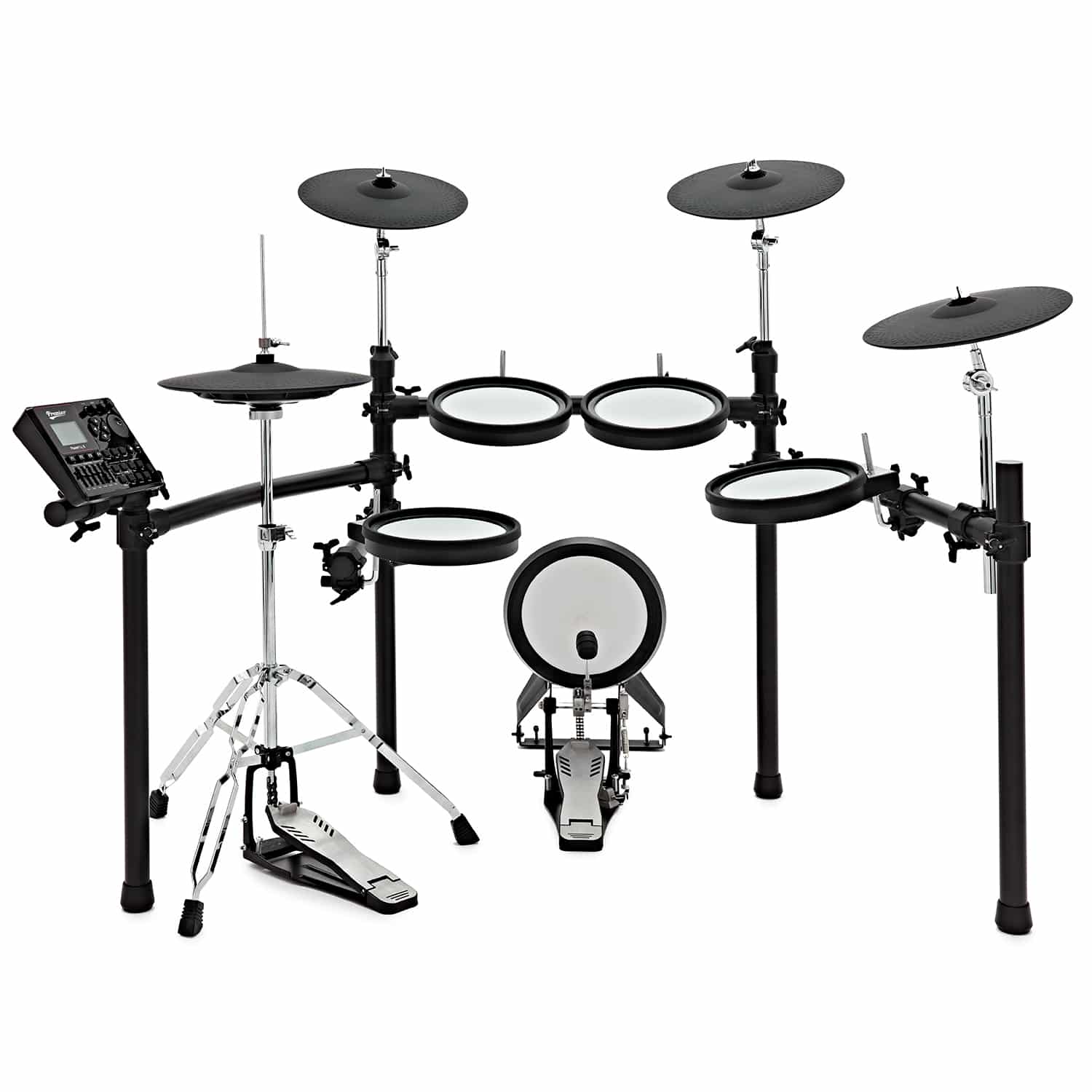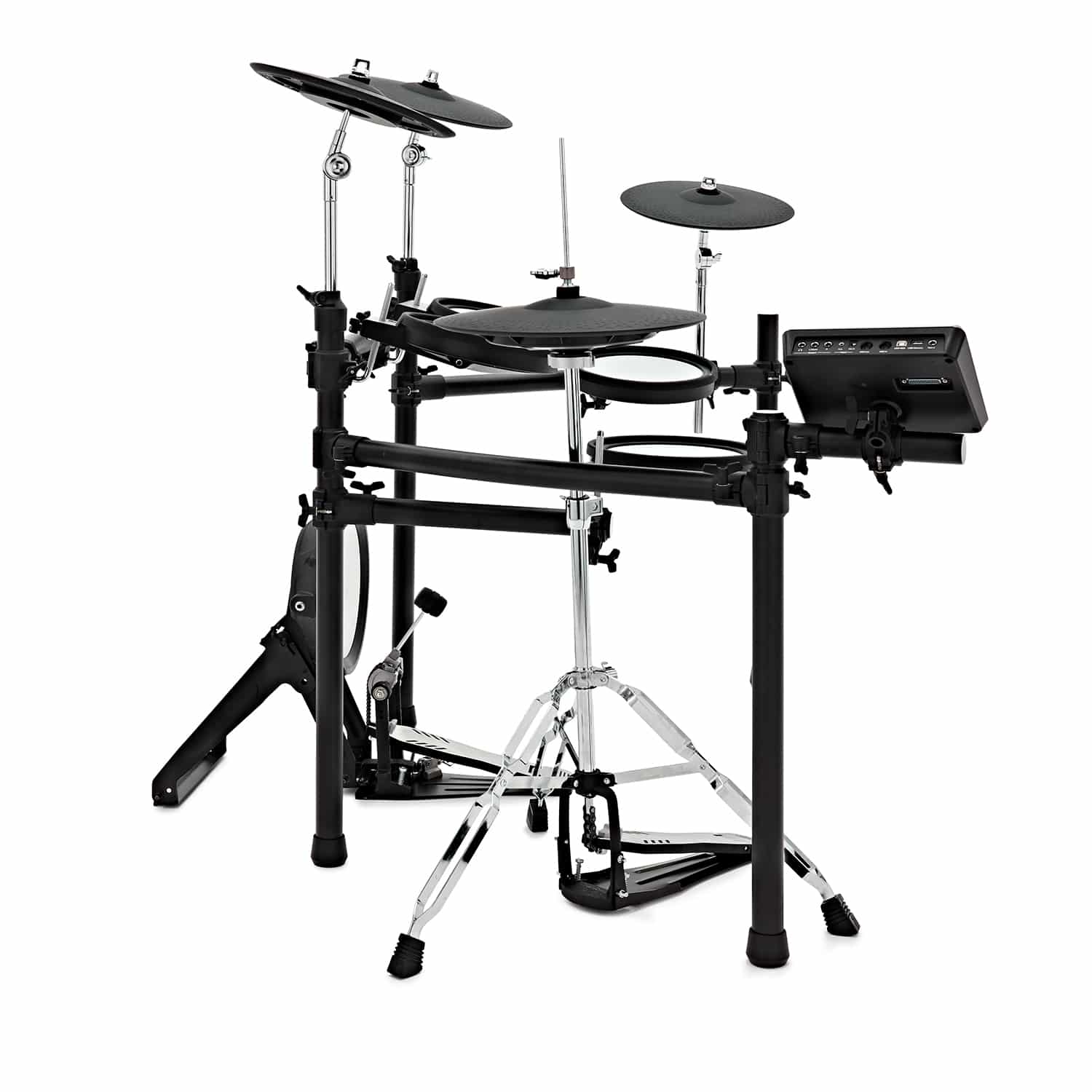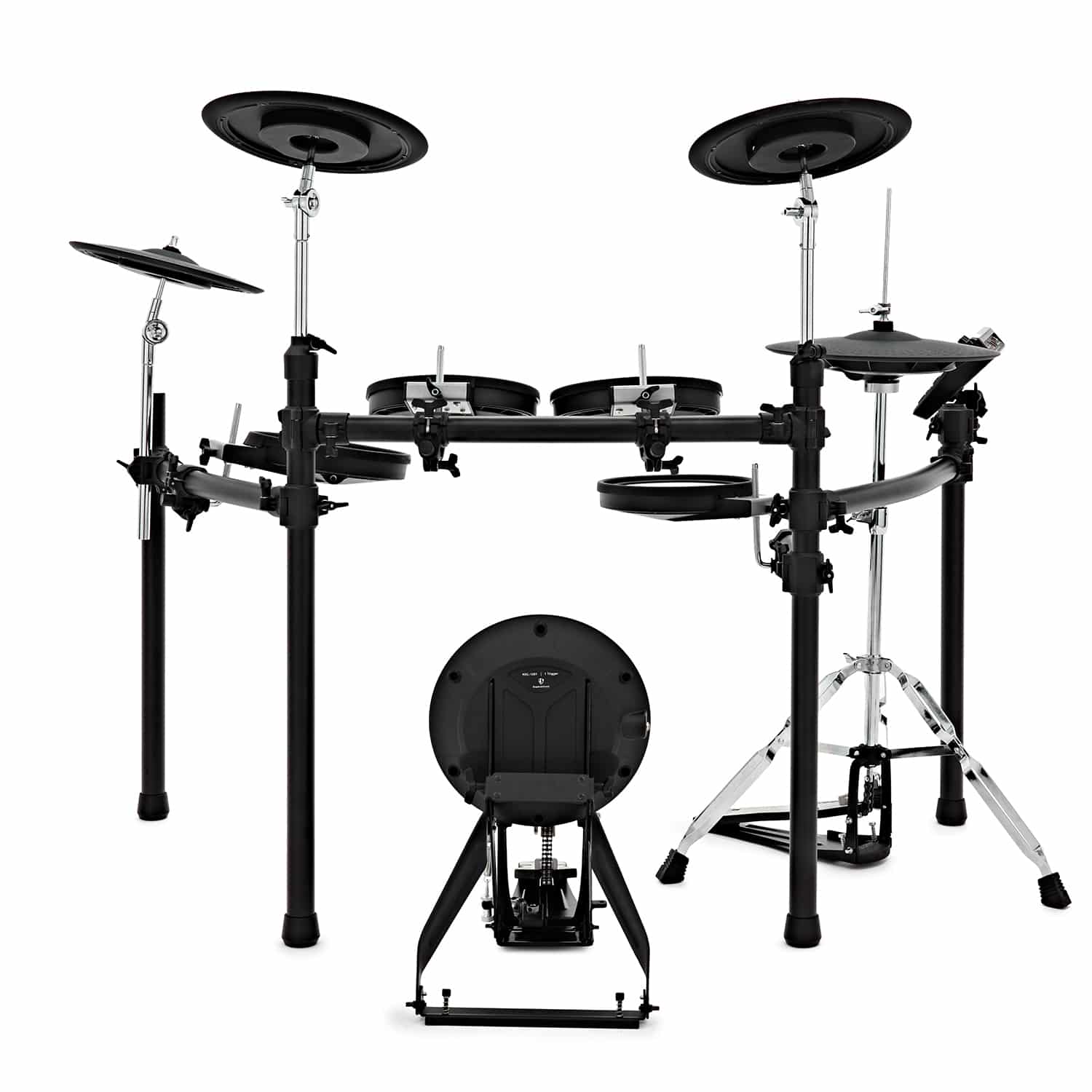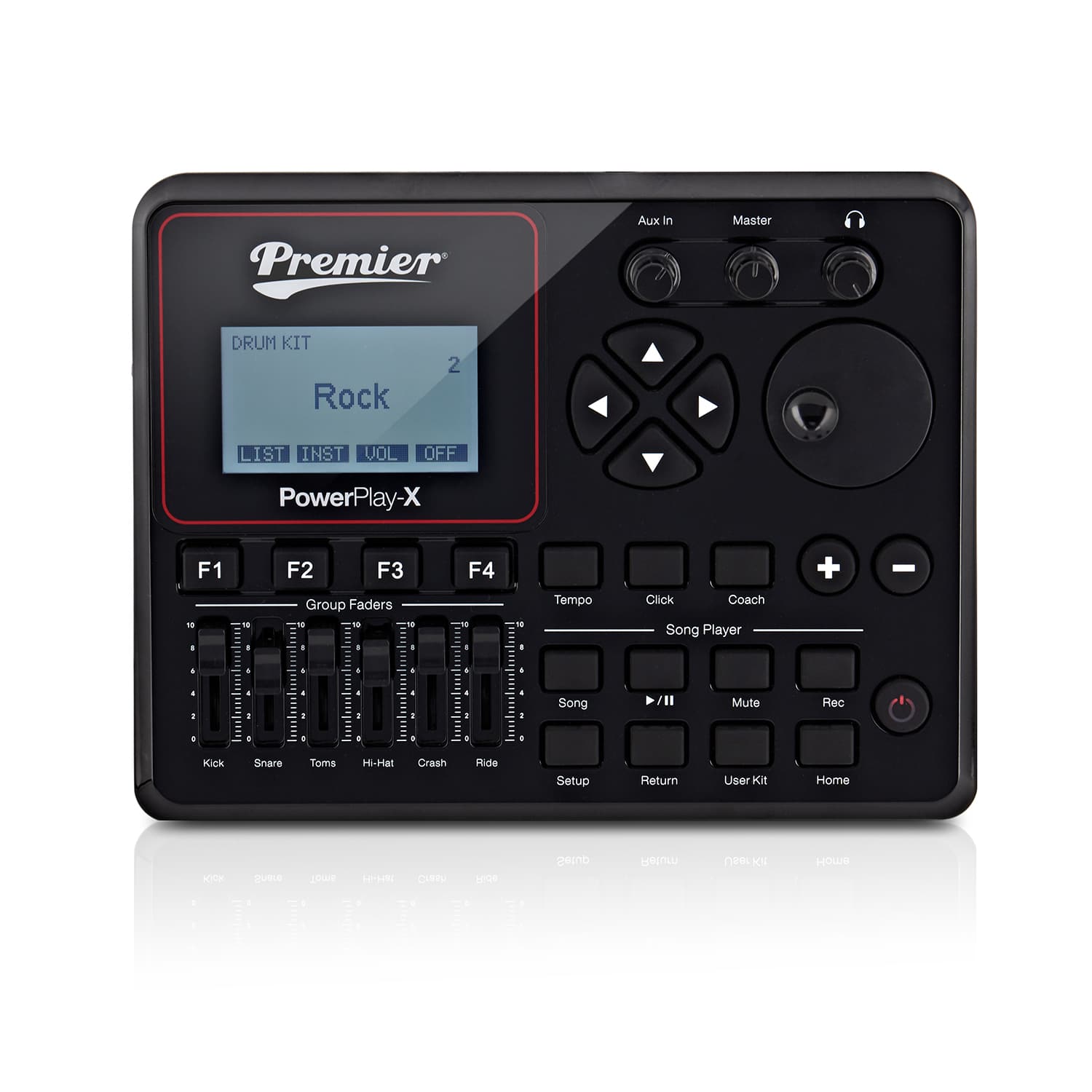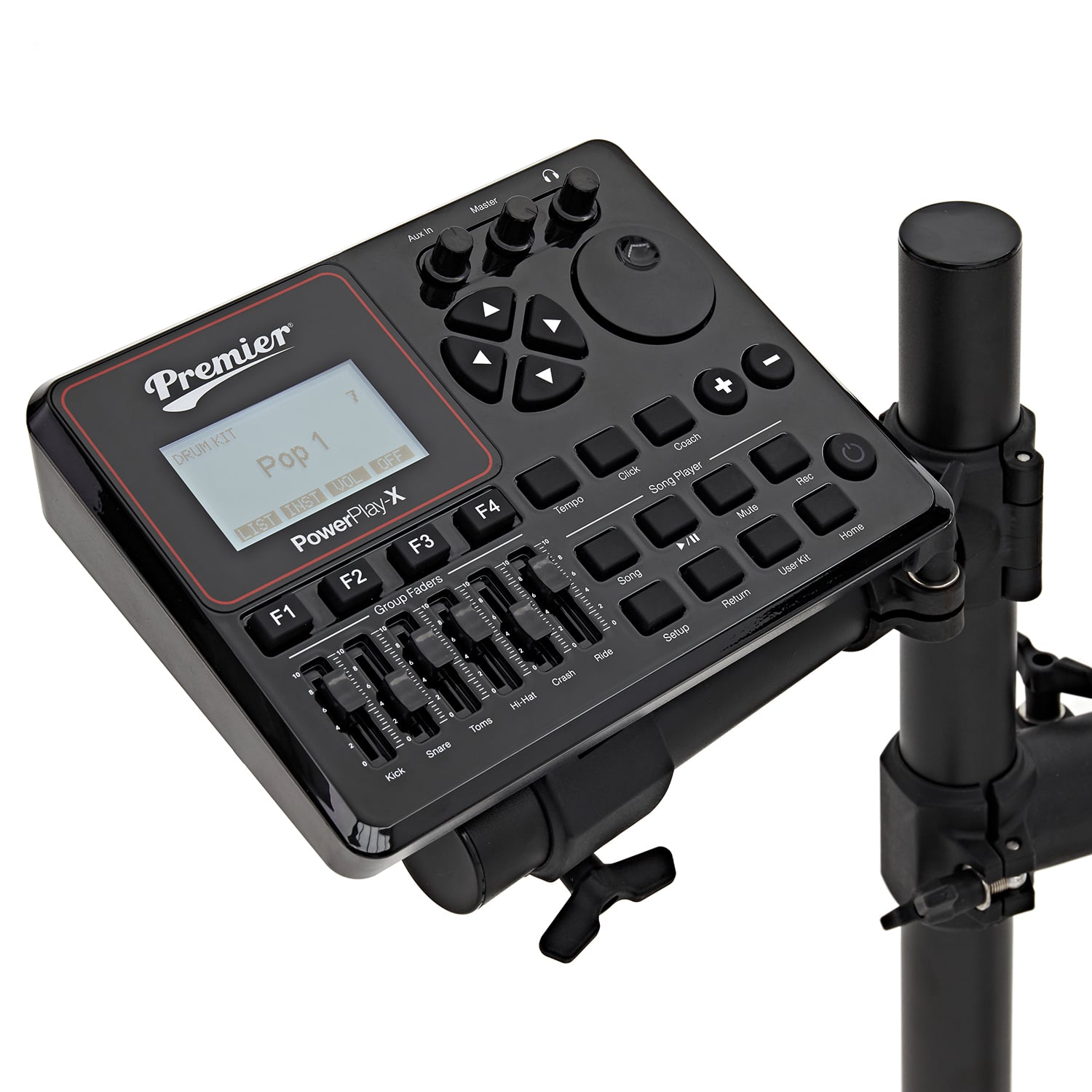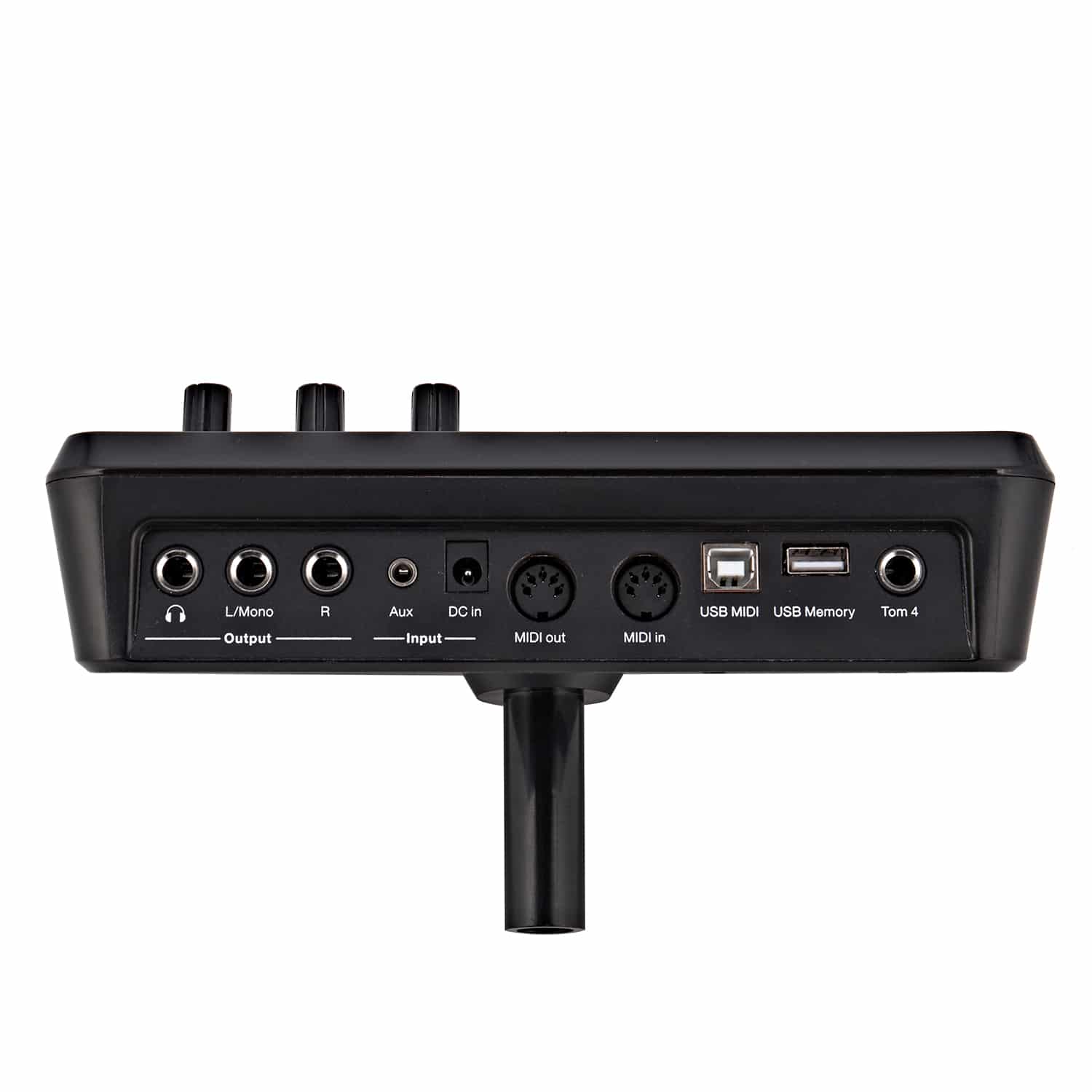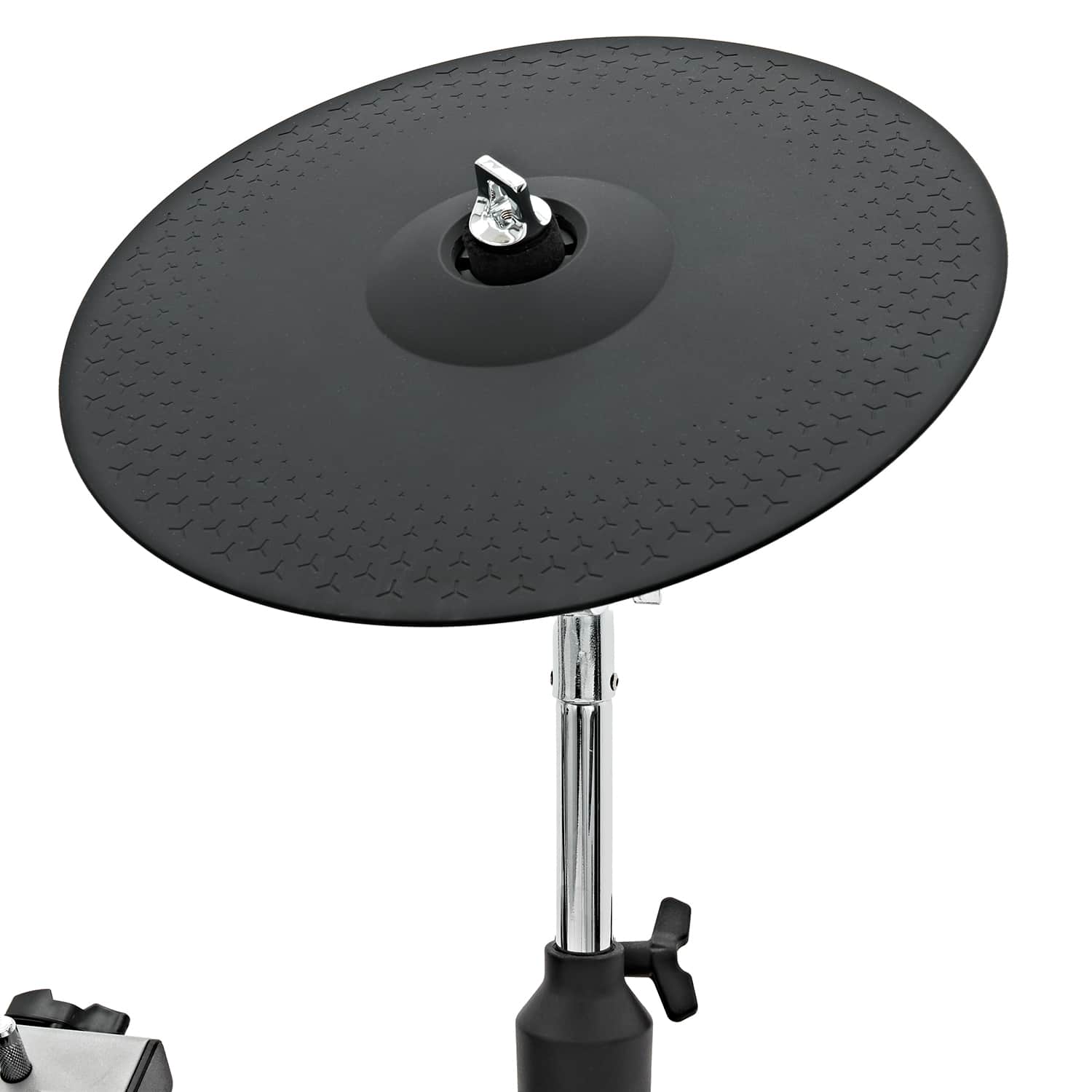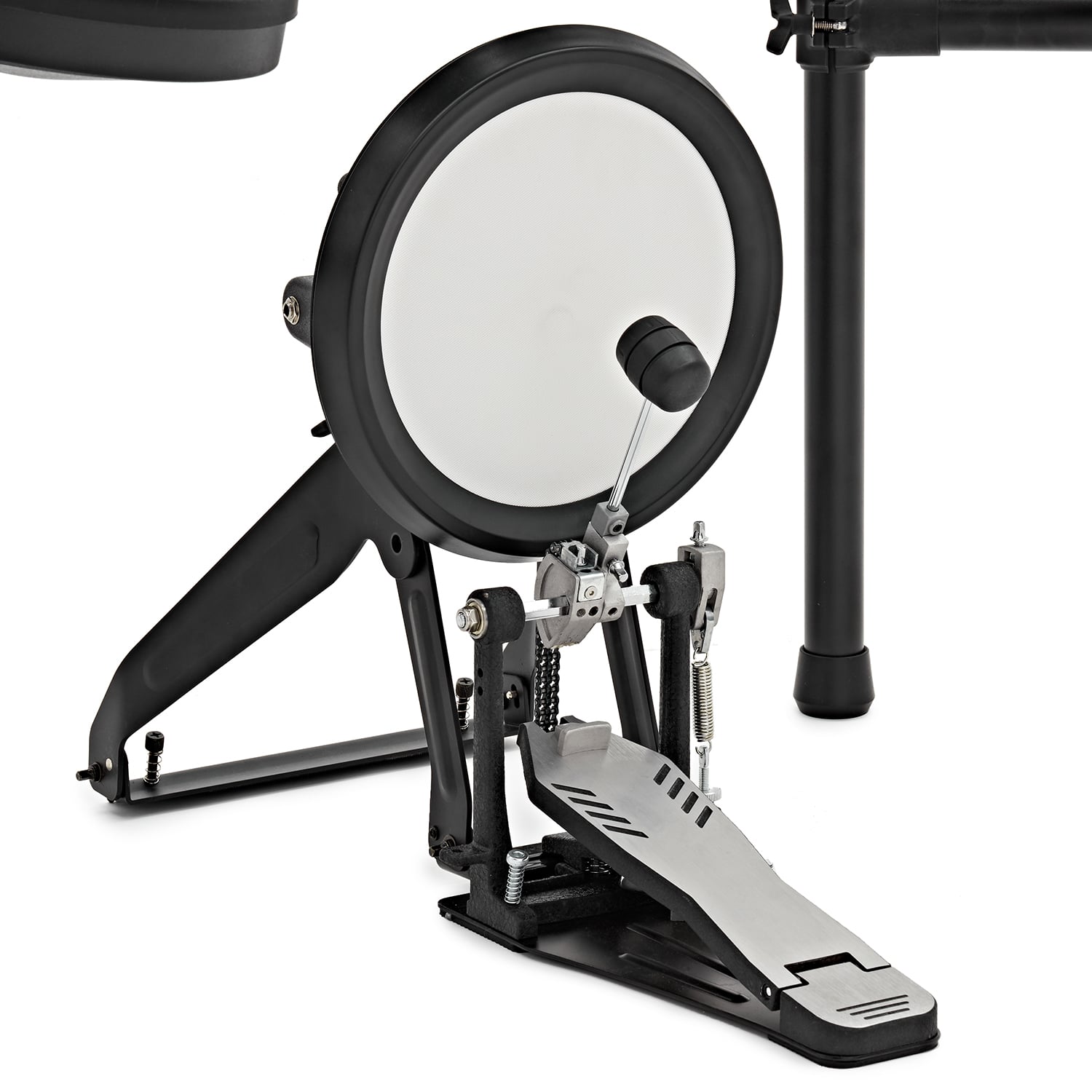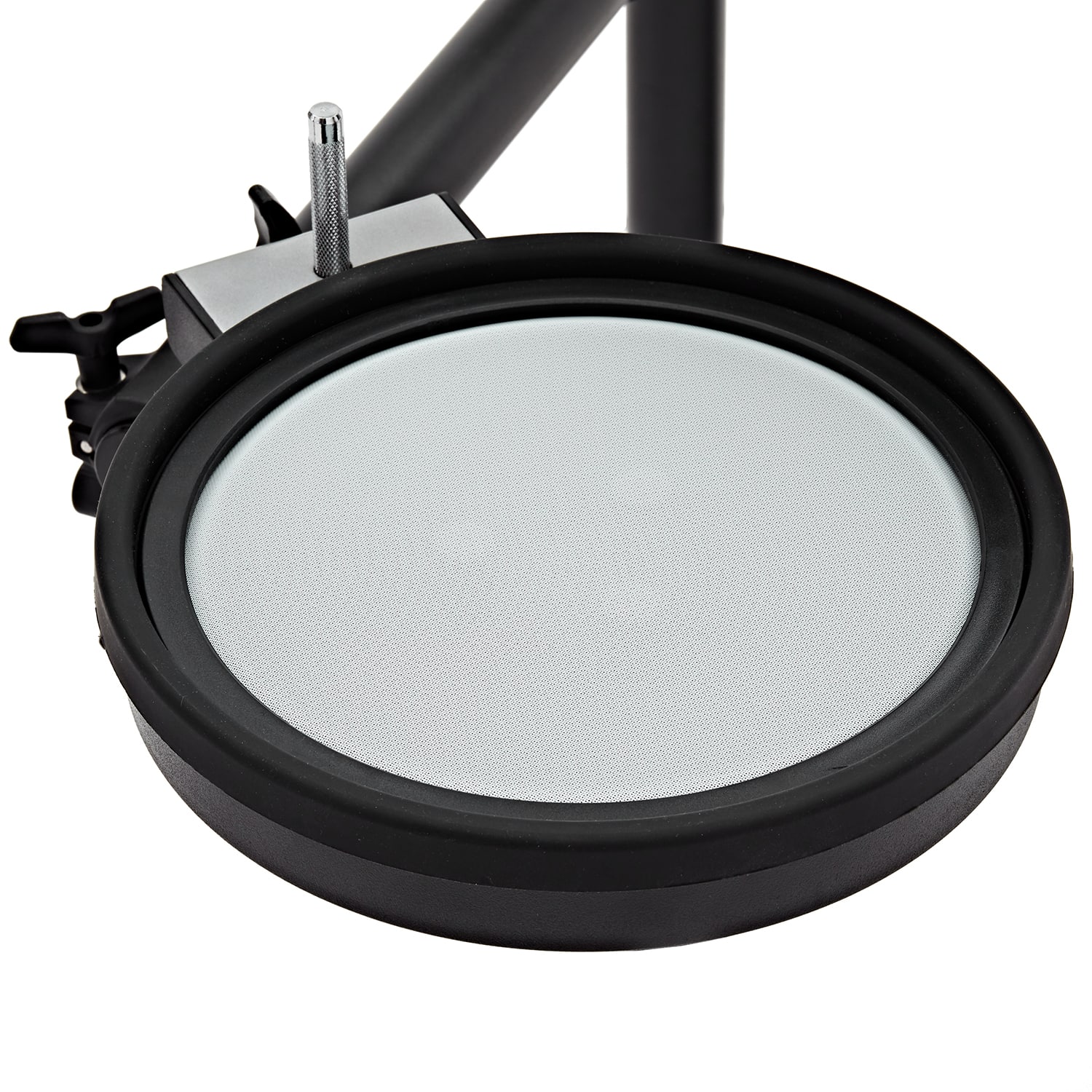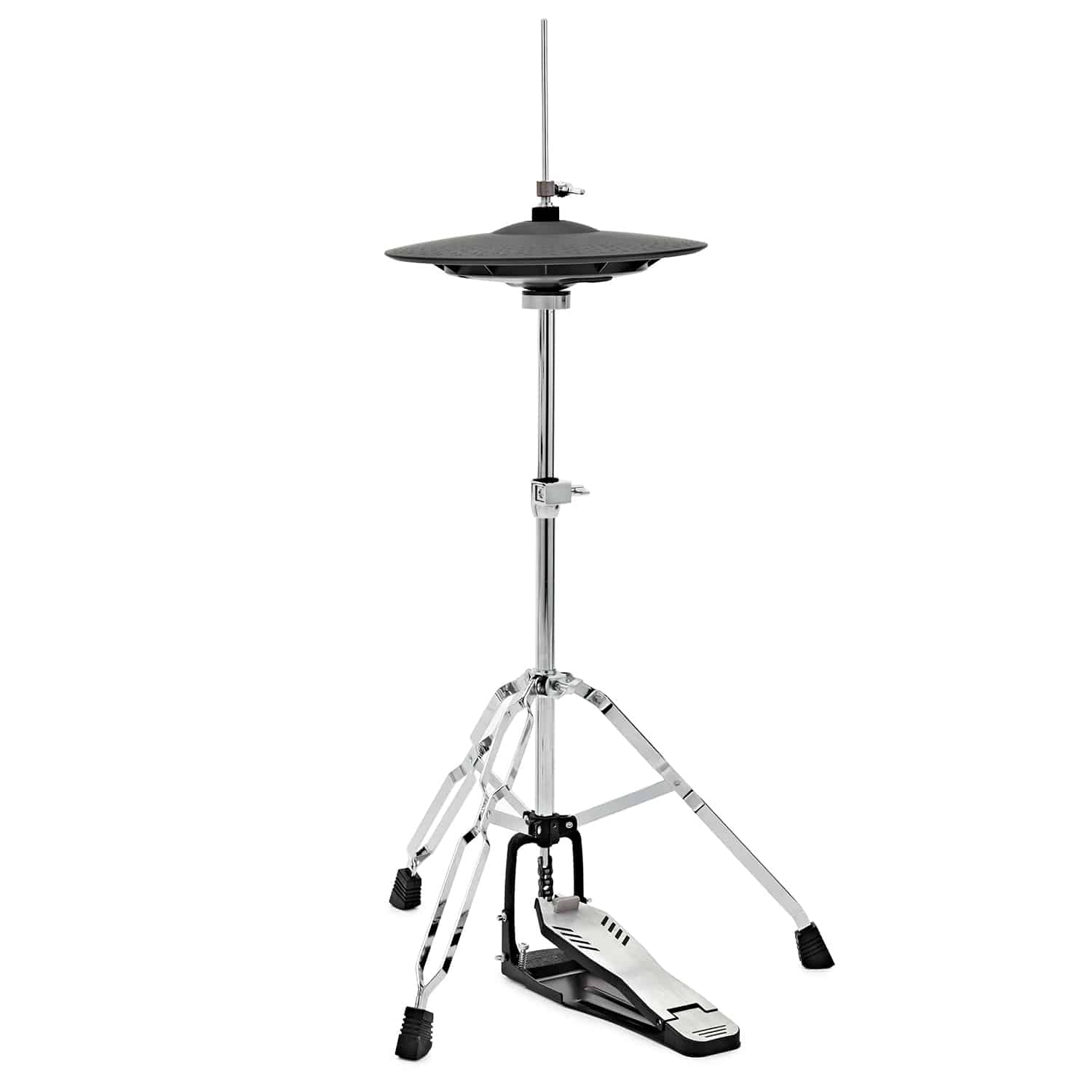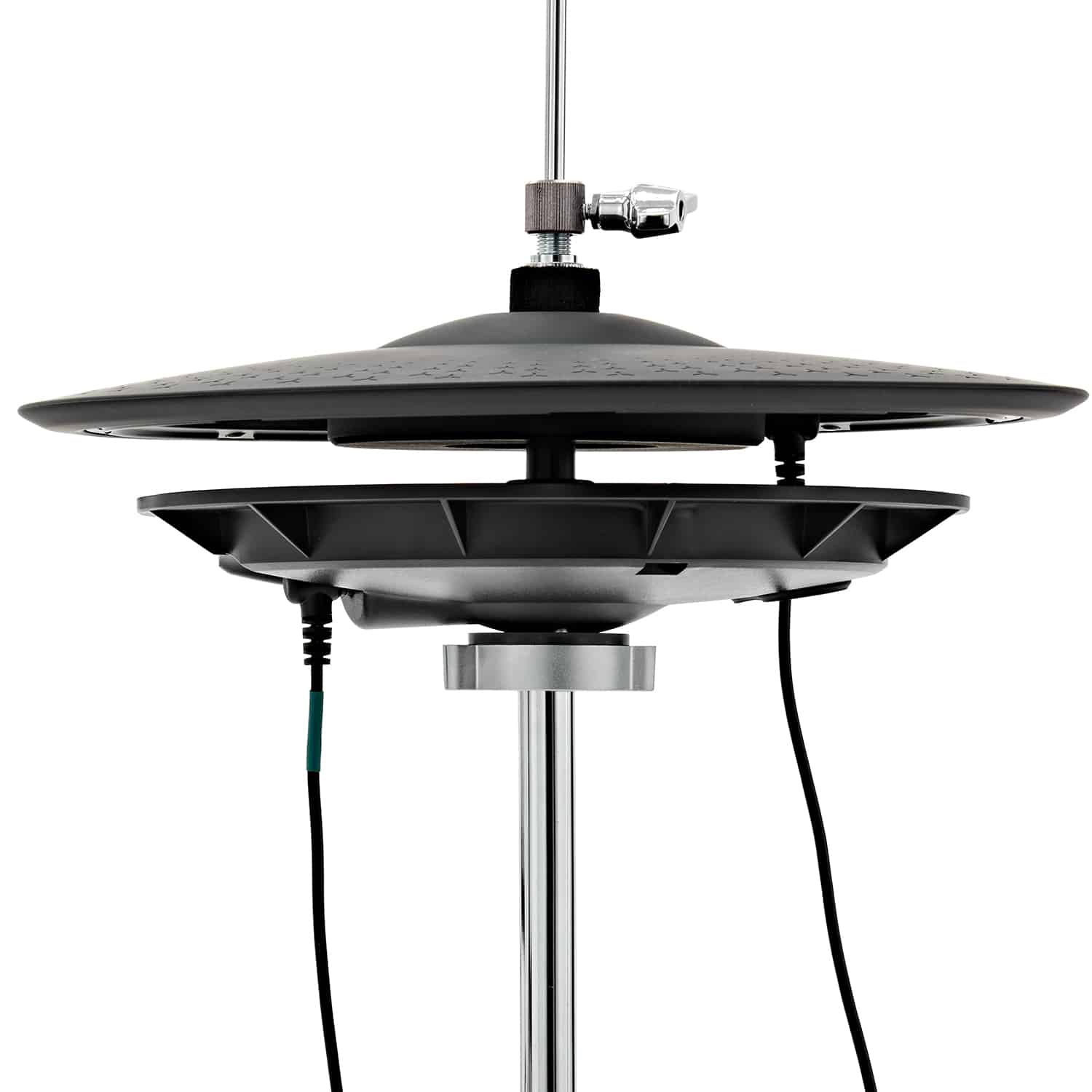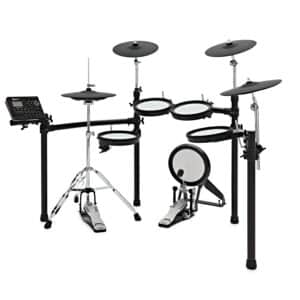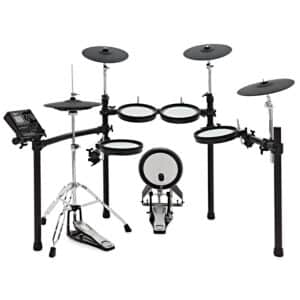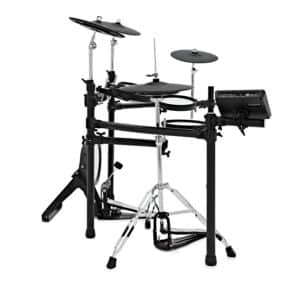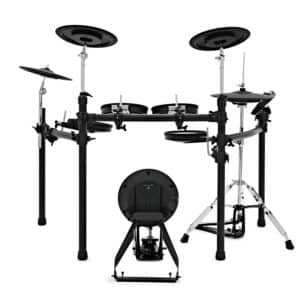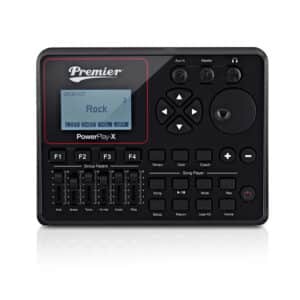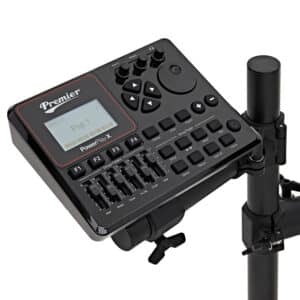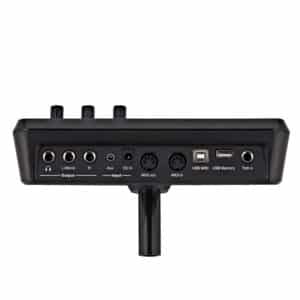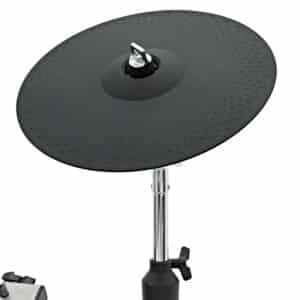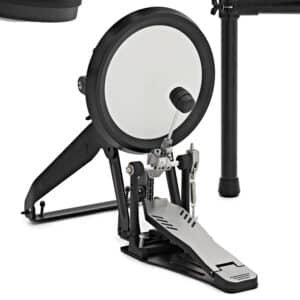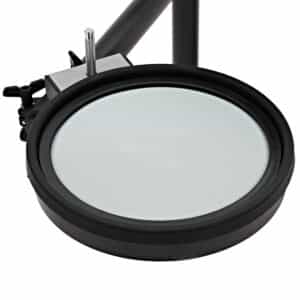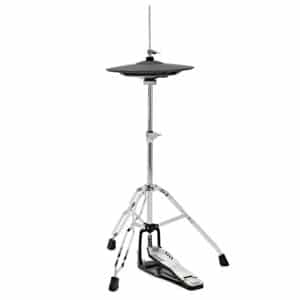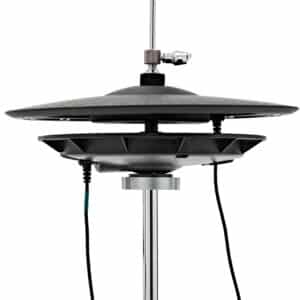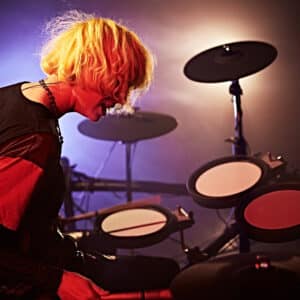 Key Features
Ready to play package including:
– 10″ dual-zone, mesh tom pads (x3)
– 12″ dual-zone, mesh snare pad
– 12″ mesh kick pad
– 12″ dual-zone, fully rubberised hi-hat
– 12″ dual-zone, fully rubberised crash cymbal pads (x2) with choke function
– 14″ triple-zone, full rubberised ride cymbal pad
– PowerPlay-X module
– Hardware rack with chrome cymbal arms
– Hi-hat stand & bass pedal
Innovative mesh pad tensioning system
PowerPlay-X module features:
– Large-scale LED display
– Six group faders
– 423 samples
– 25 preset kits and 25 user-defined kits
– Decay, EQ, Pan, Pitch and Reverb effects
– 20-260 BPM metronome
– Practice mode and recording capabilities
– Extensive connectivity including USB and MIDI
– Headphone port
– Fourth tom connection point (pad available separately)
The first time you sit behind the PowerPlay-X you'll have instant access to a plethora of pre-defined kits that stretch across a wide range of styles and genres, all of which have been created to inspire from the first beat.
Once you've gotten to grips with the kit it's time to delve into the module's expansive drum library. Curate your own signature sound by switching kicks, adjusting snares, mismatching toms, and even alternating crashes and rides to suit the requirements of any recording and performance. Each component can be balanced using the module's six dedicated faders.
On-board Digital Signal Processing enables you to become your own engineer. Use equalisation and pitch to adjust the tonal quality of each drumhead, whilst reverb allows you to alter the acoustic properties of the virtual space in which the kit is placed.
Not only does the PowerPlay-X sound like a real drum kit, it feels like one too. The mesh drumheads have been tailored to offer the same level of stick resistance and rebound as a traditional acoustic drumhead. For even more control you can alter each drumhead's adjustable tension to mirror the feel of your own acoustic kit for easier crossover. All these features, as well as the inclusion of a hi-hat stand means you can accomplish traditional techniques with ease.
The mesh drumheads are designed to minimise pad noise without losing feel. The kick drum pad and heavy duty frame also ensure minimal vibration transfer so you're not disturbing those on lower levels. Whether performing rolls, flams, blast beats, strokes, ghost notes, or even cymbal chokes, the module is able to interpret every last nuance of your playing style with an incredible degree of accuracy.
Expand the capabilities of the PowerPlay-X with a single USB cable. When connected to a Mac, or Windows operating system the kit can be transformed into an interface that's capable of sending and receiving data to and from your preferred Digital Audio Workstation. Perfect for adding that human touch to any performance, this can be used as a way to expand the already impressive bank of sounds on offer by using third party drum libraries.
The module is also capable of connecting to an audio interface, using either the L/Mono and R outputs to take a pre-mixed direct stereo feed, or by using the MIDI in and out connection points as another means of transferring data.
Designed with home use in mind, the PowerPlay-X offers multiple playback options. This is a real advantage over an acoustic kit as you have complete control over the volume of the module, regardless of whether it's going through an external monitor, or headphones. This allows you to practice for extended periods of time without disturbing those around you.
Options
PowerPlay-X

10" Tom Pads (x3)
12" Snare Pad
12″ Kick Pad
12″ Hi-Hat Pads
12″ Crash Pads (x2)
14″ Ride Cymbal Pad
PowerPlay-X Module
Bass Drum Pedal
Hardware Rack
Hi-Hat Stand

PM-PP1X
Optional Extras
| | |
| --- | --- |
| 10″ Tom Pad, Bracket & Cable | PM-PPEXPAD |