Great value drums designed to deliver on sound and performance but more lightweight in their construction.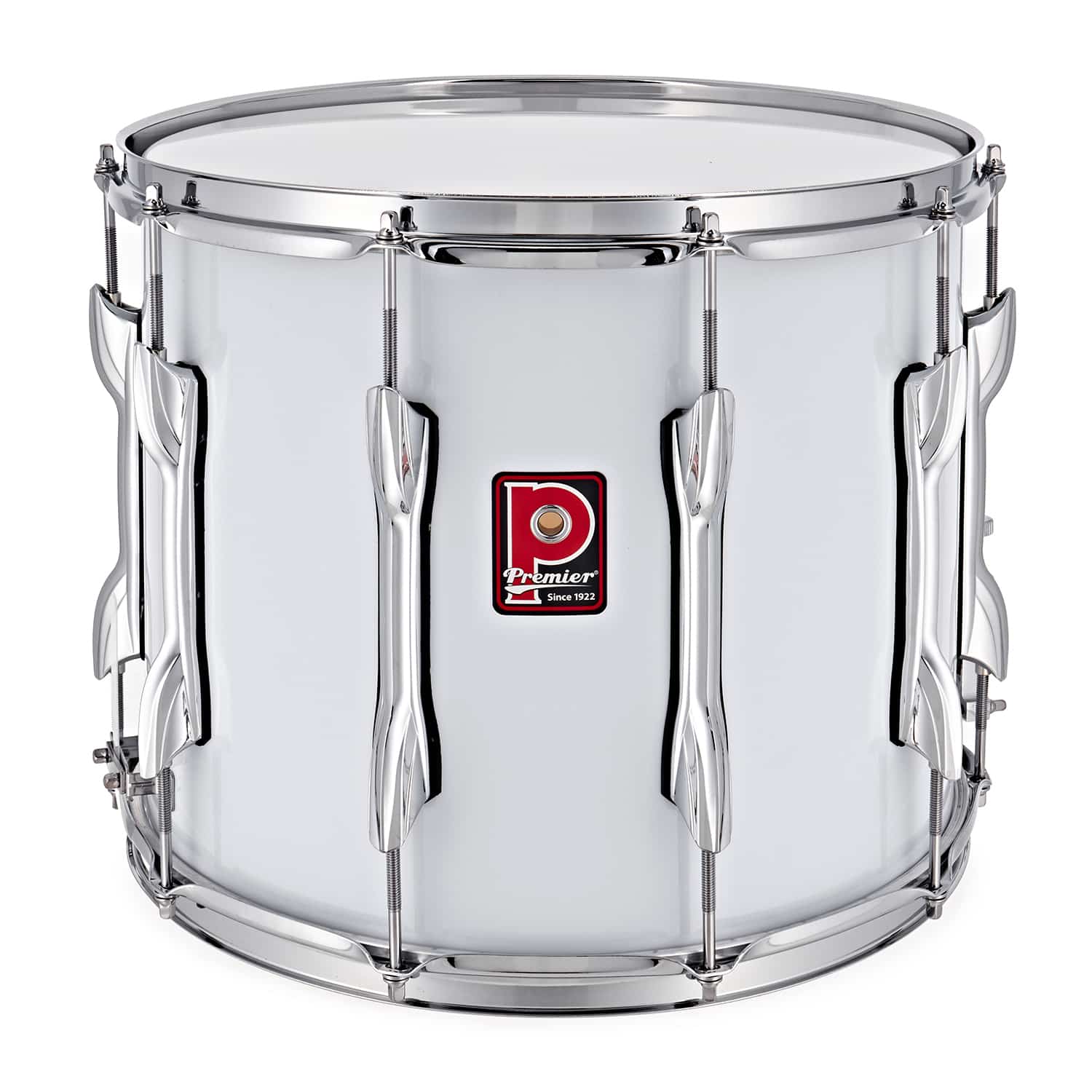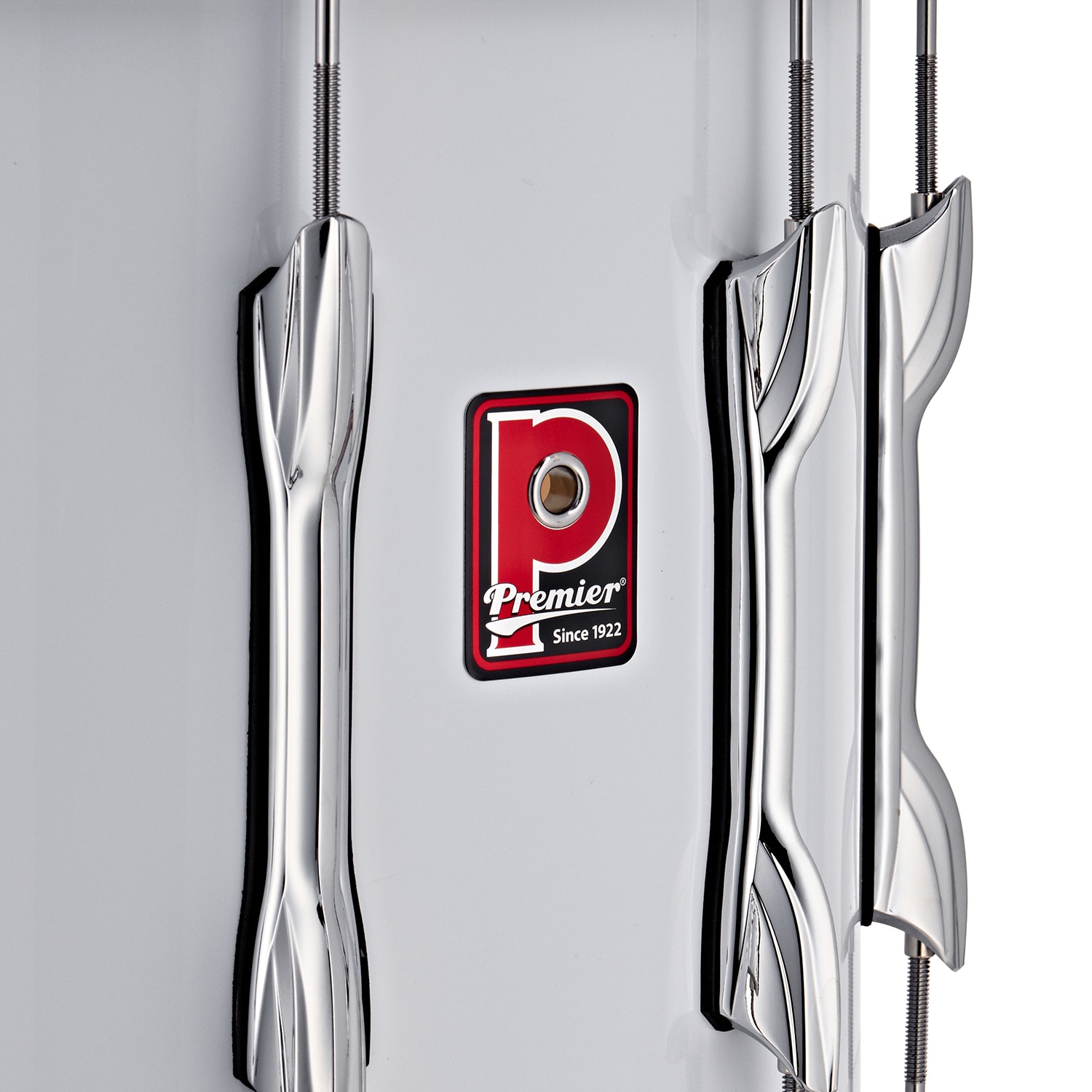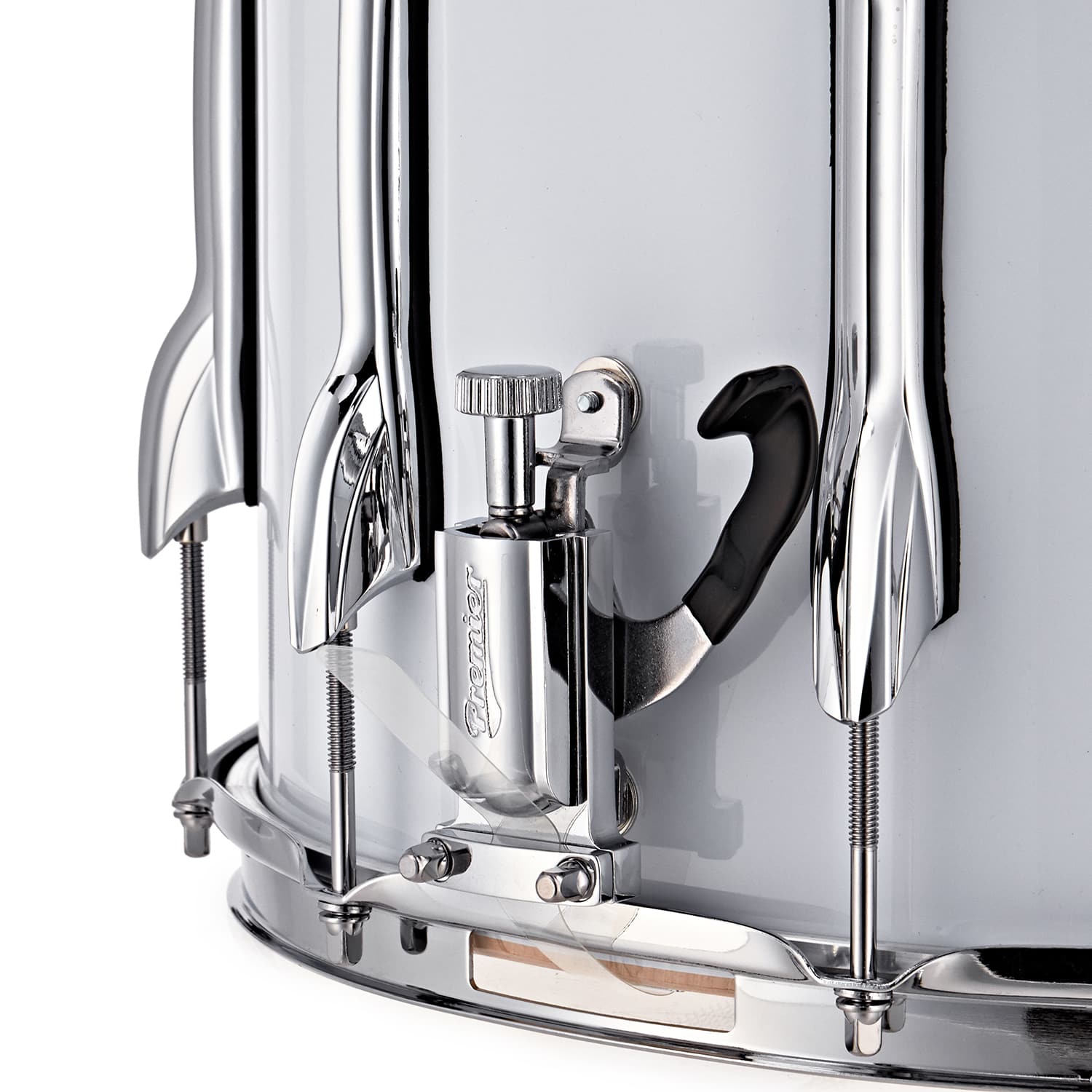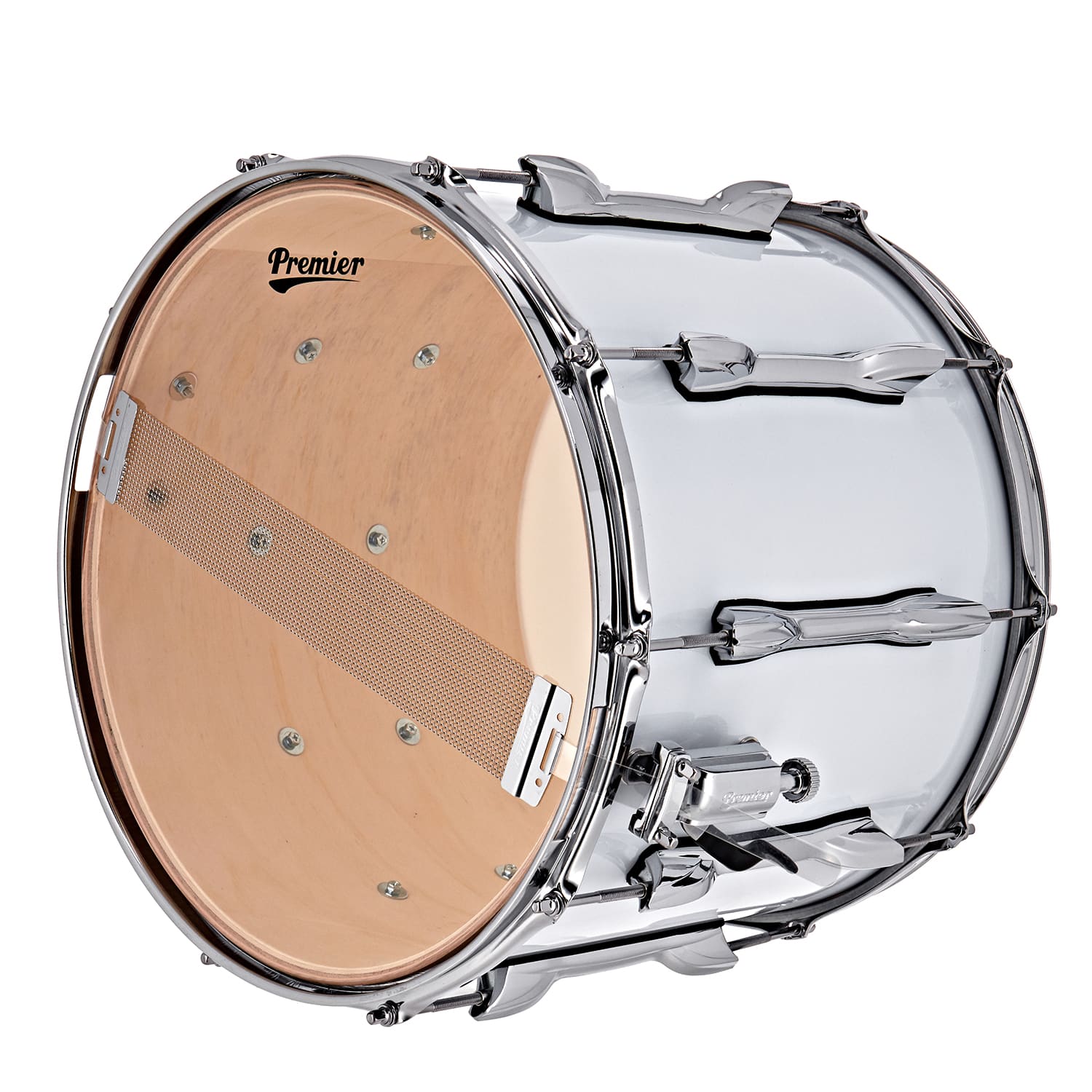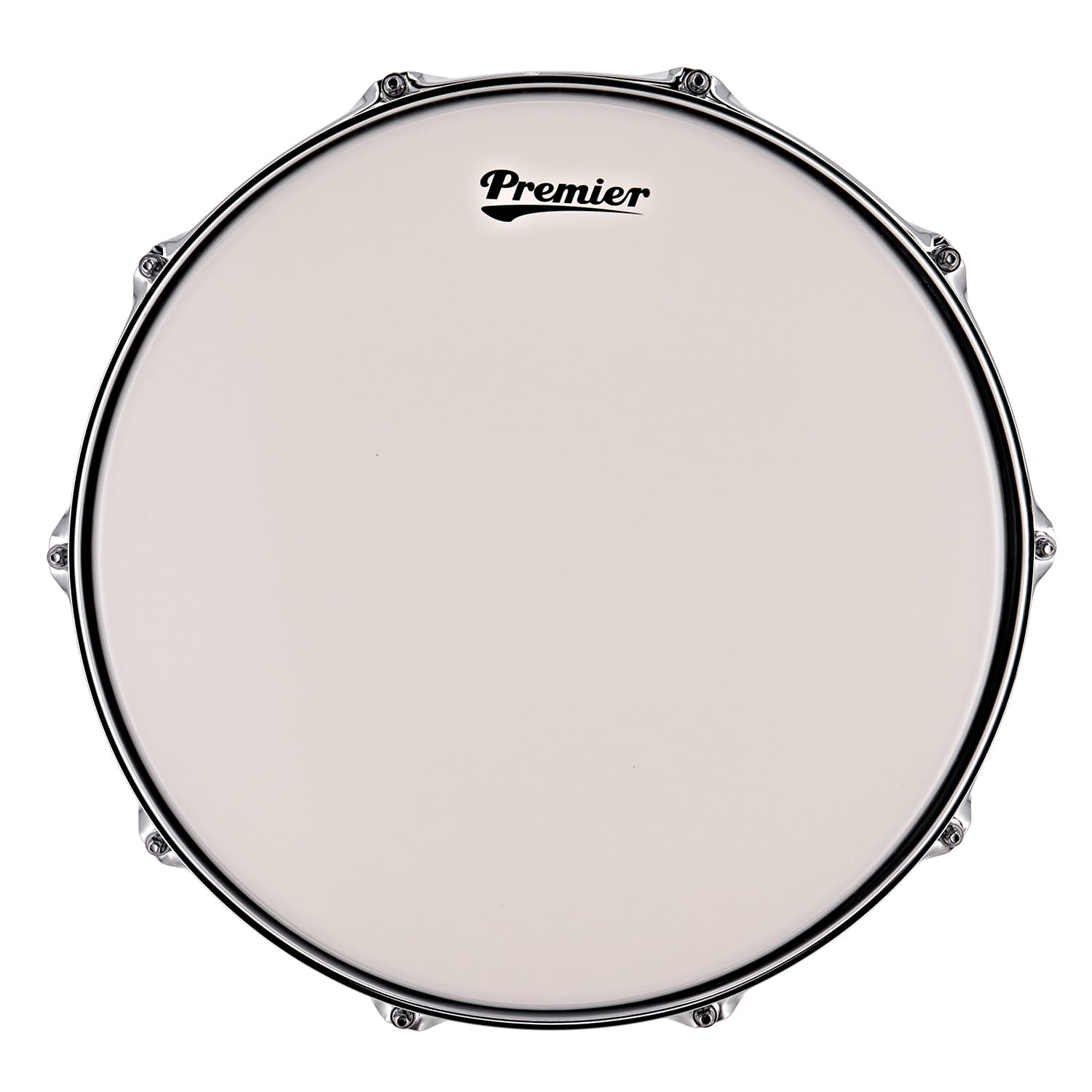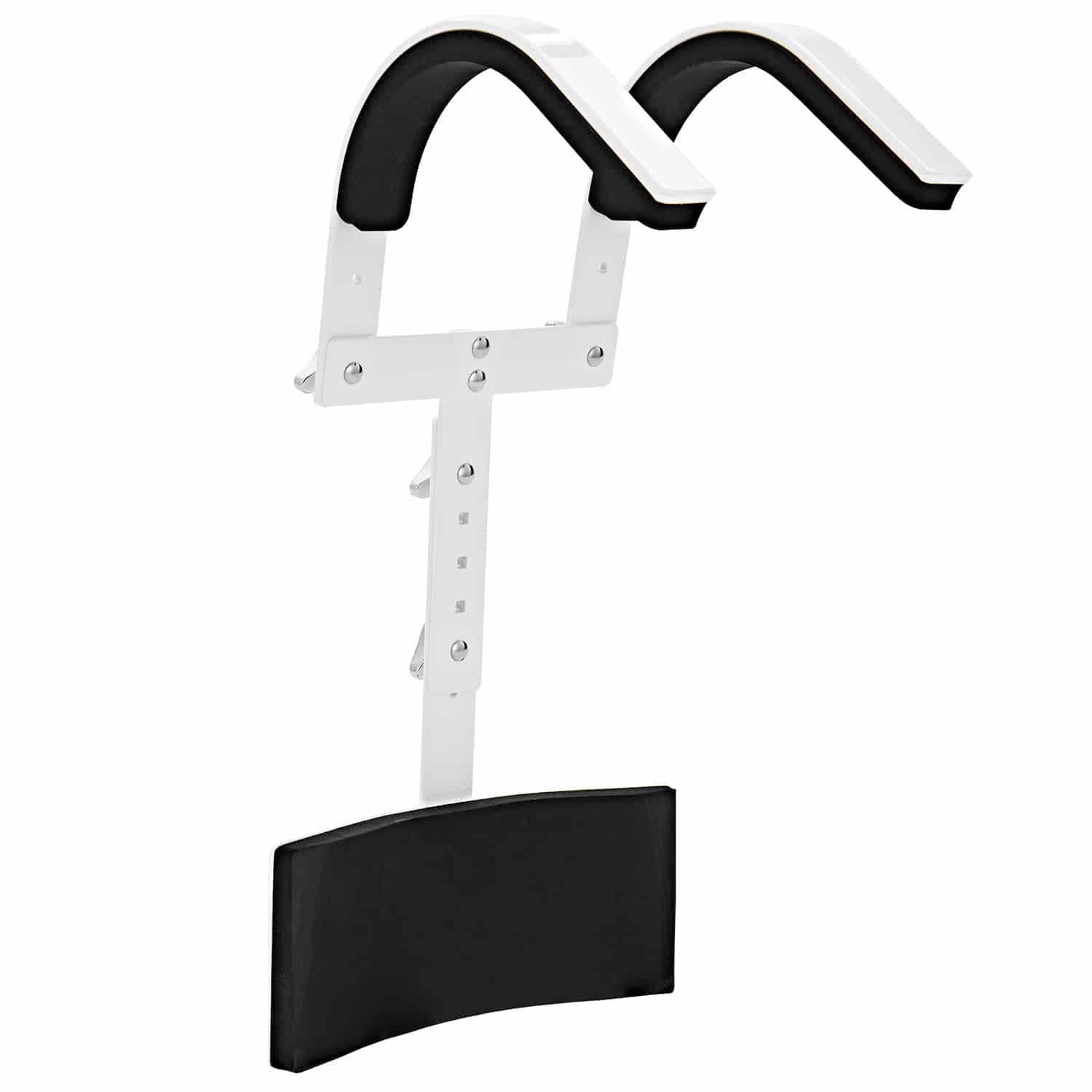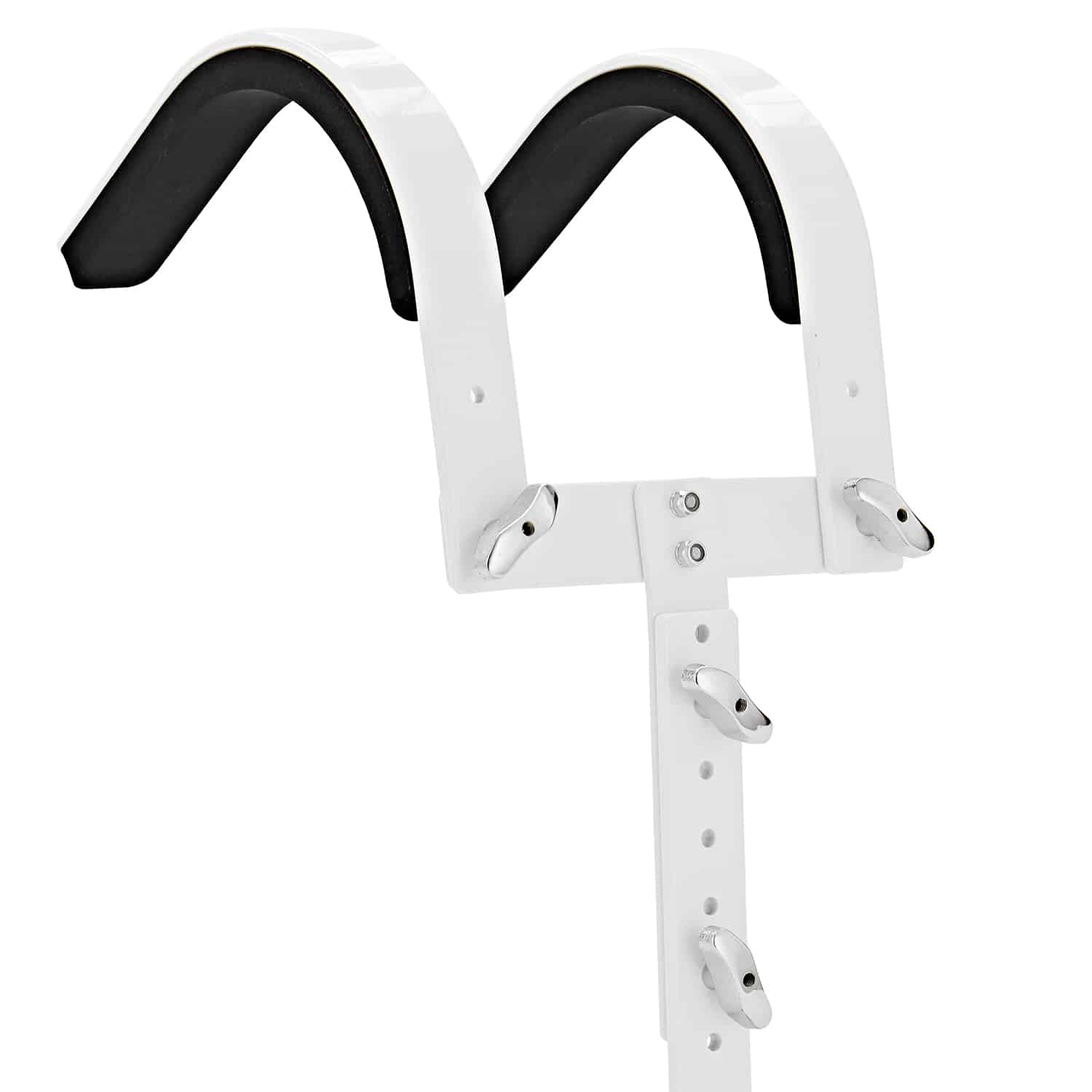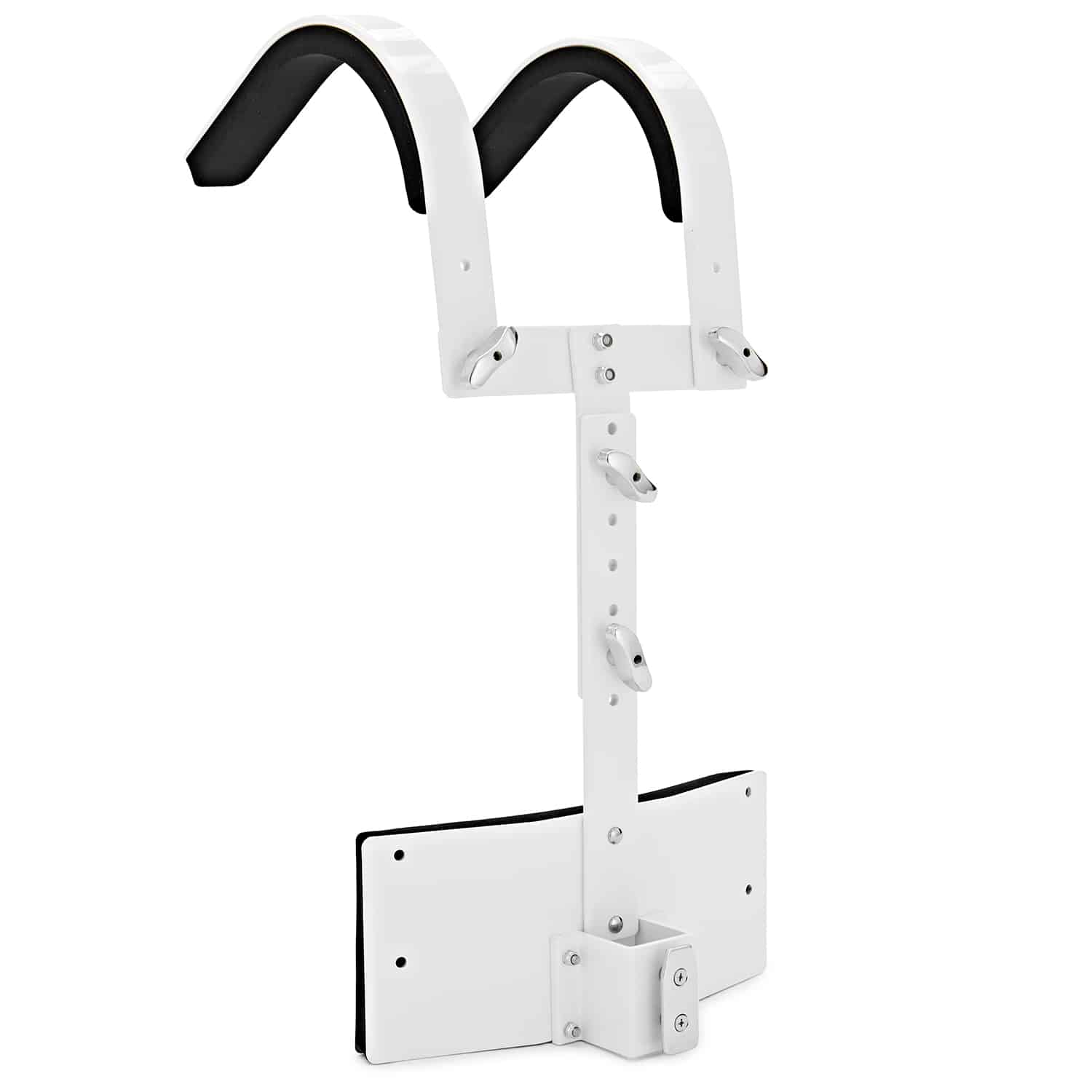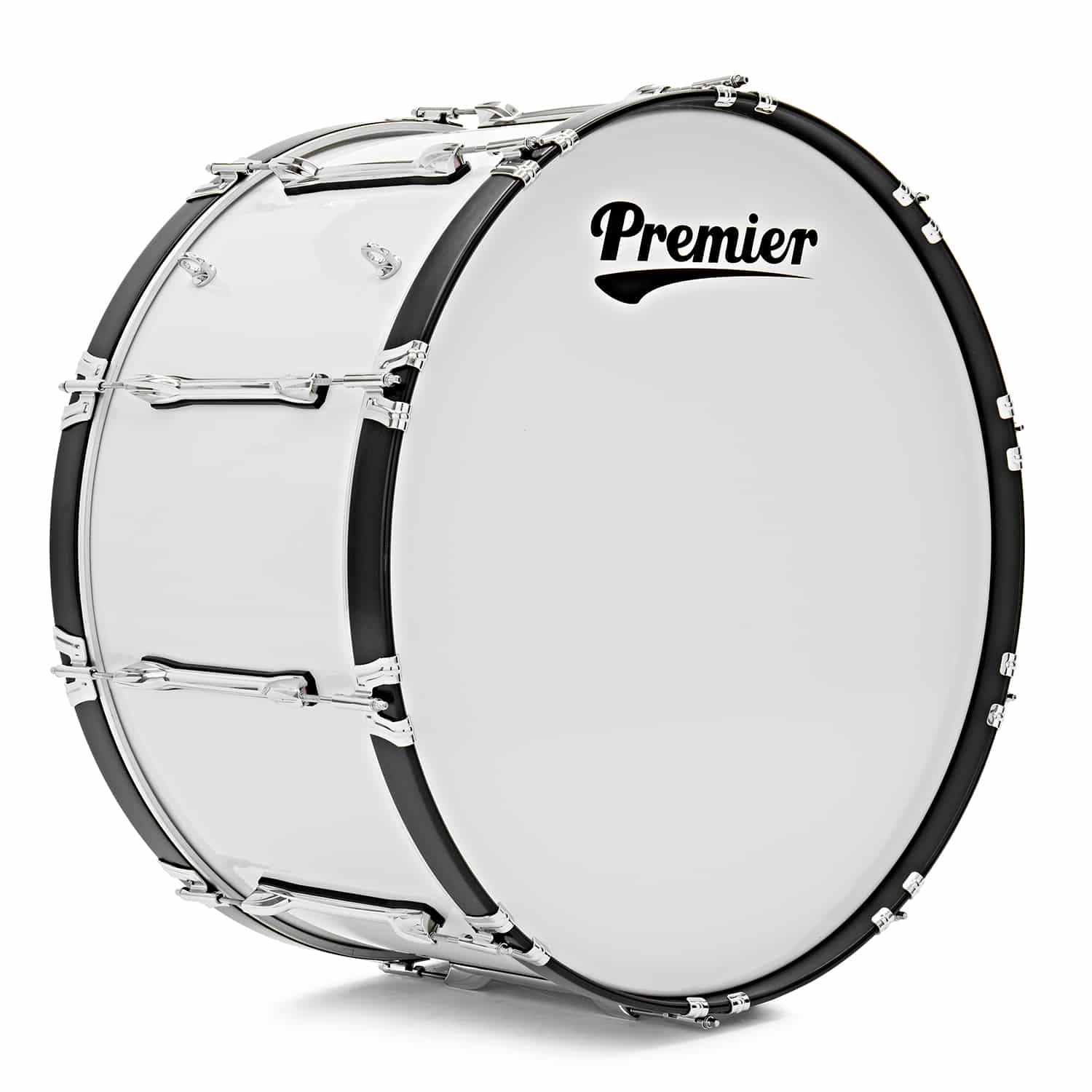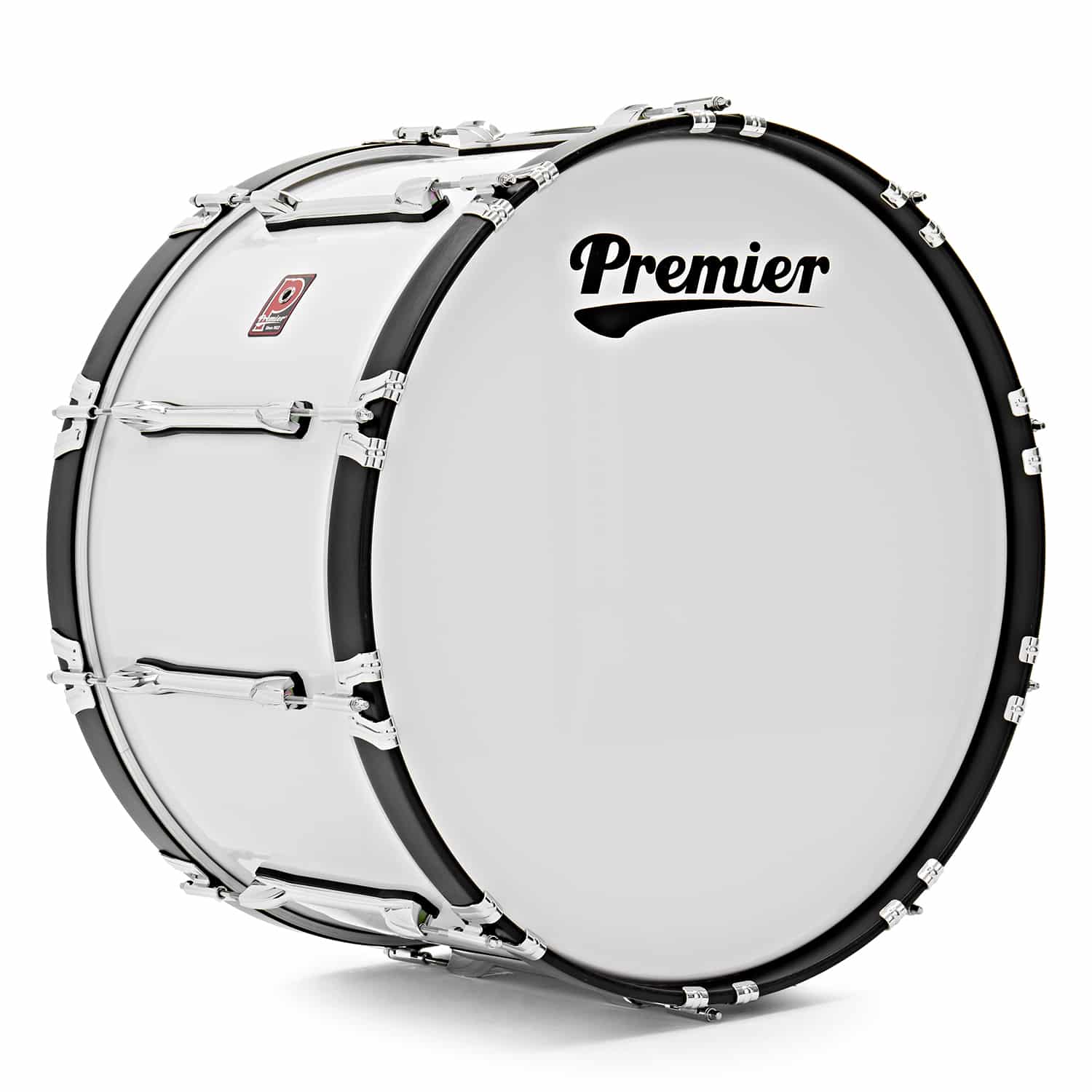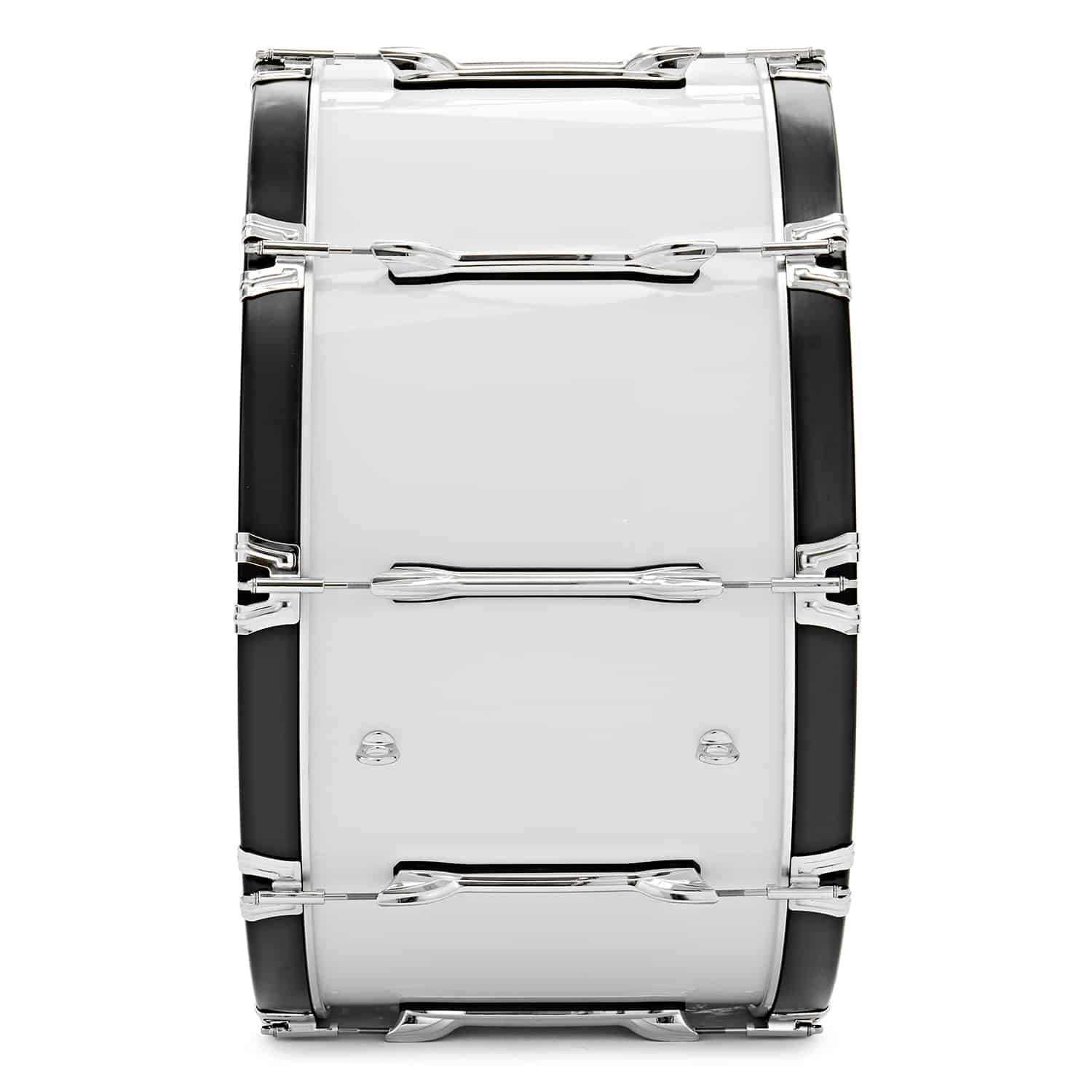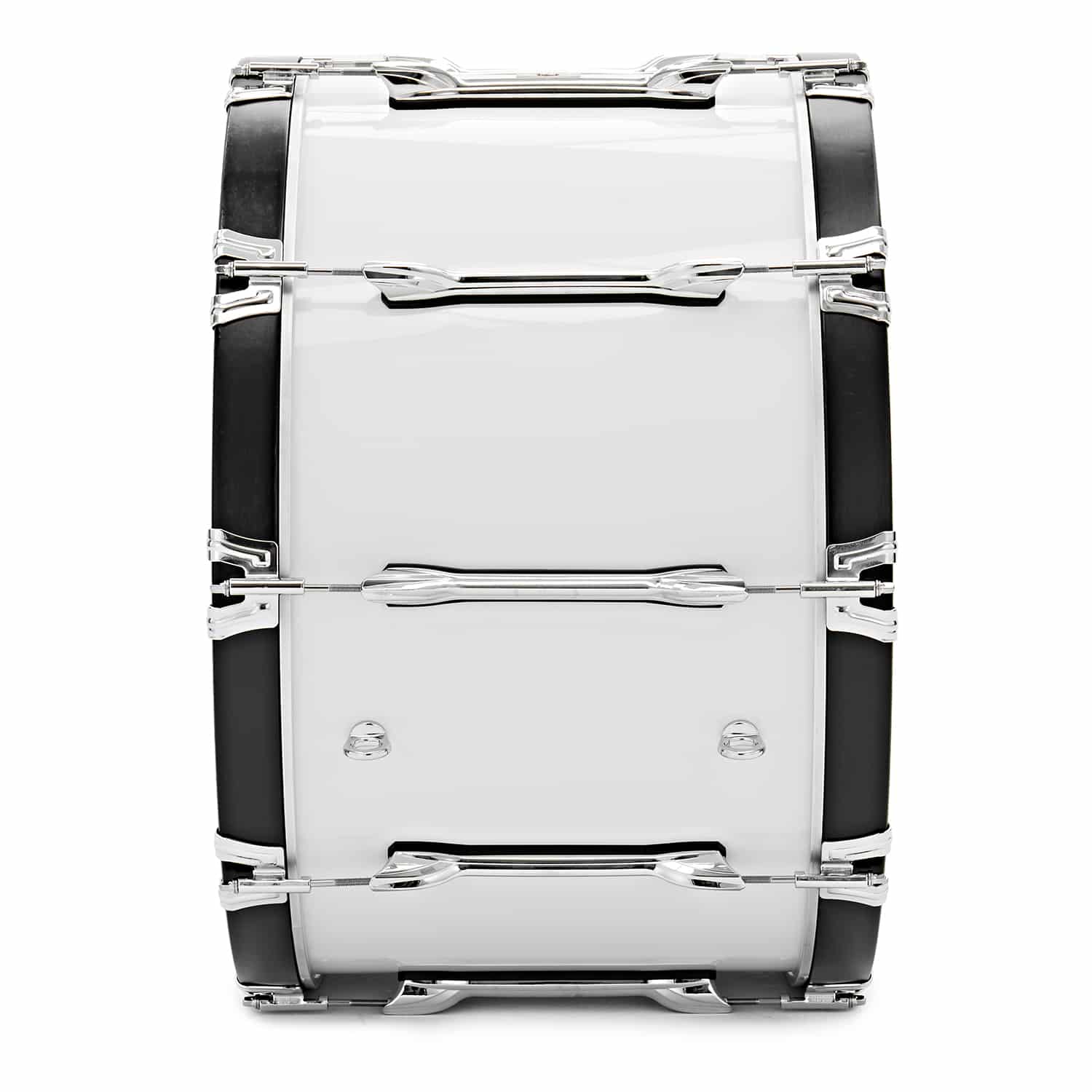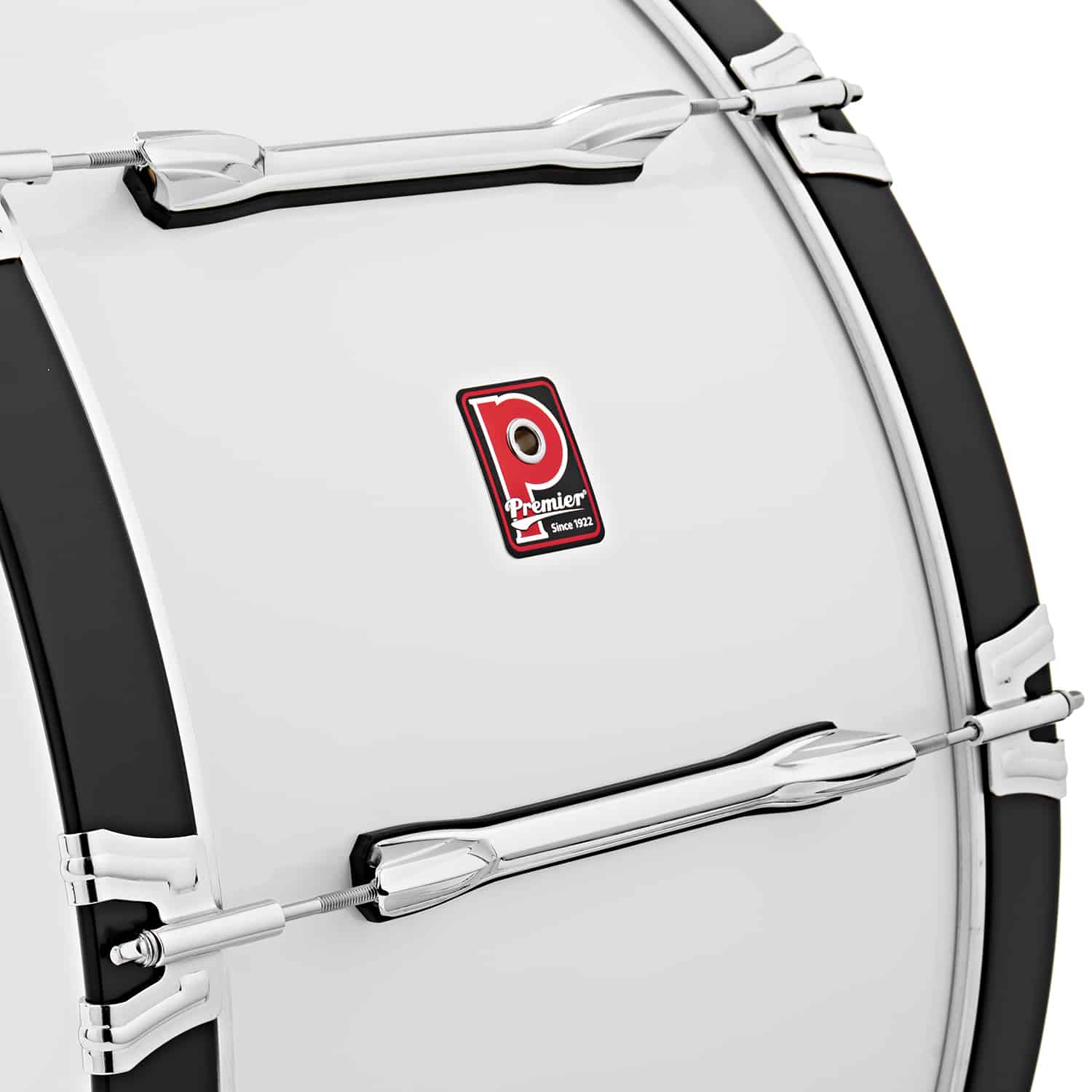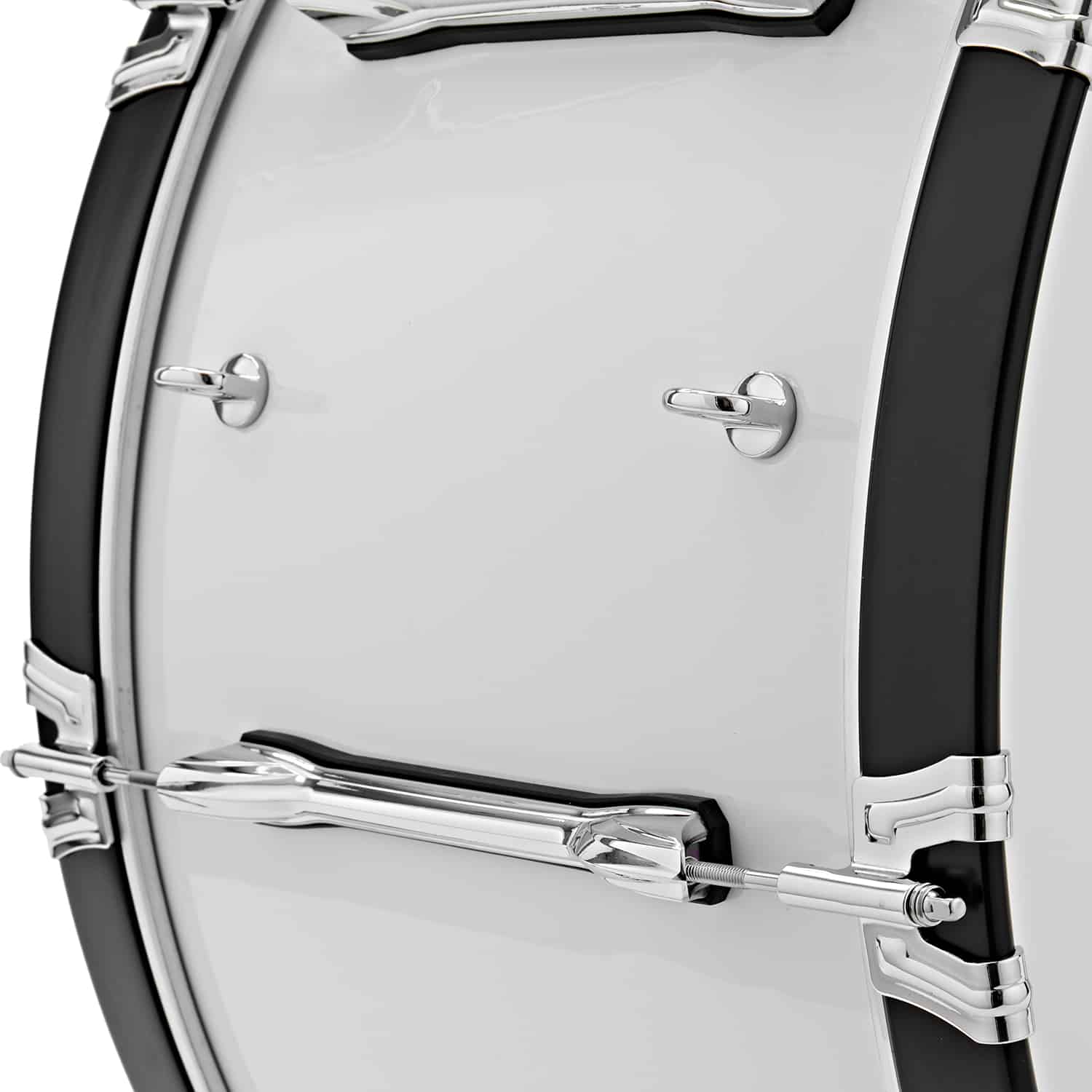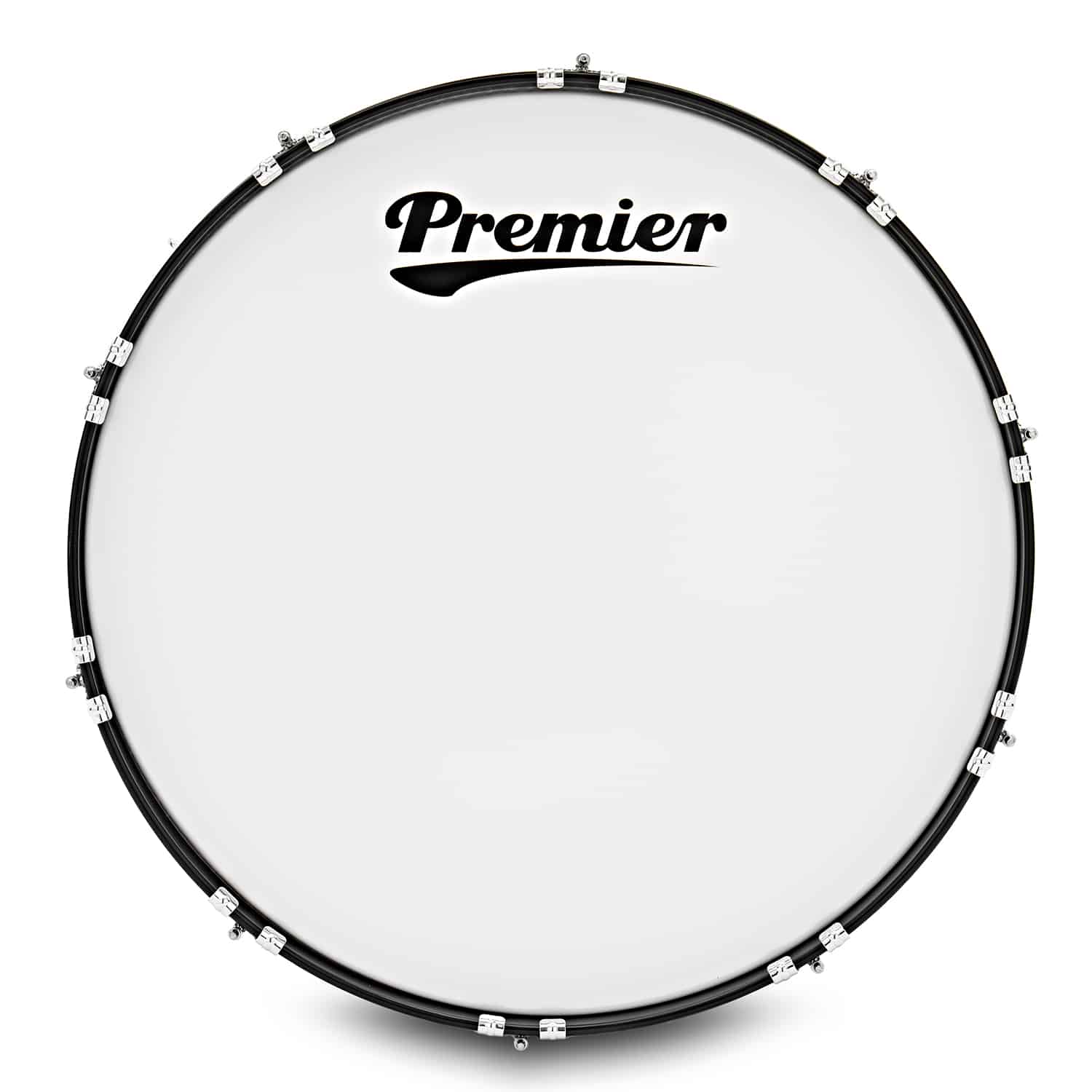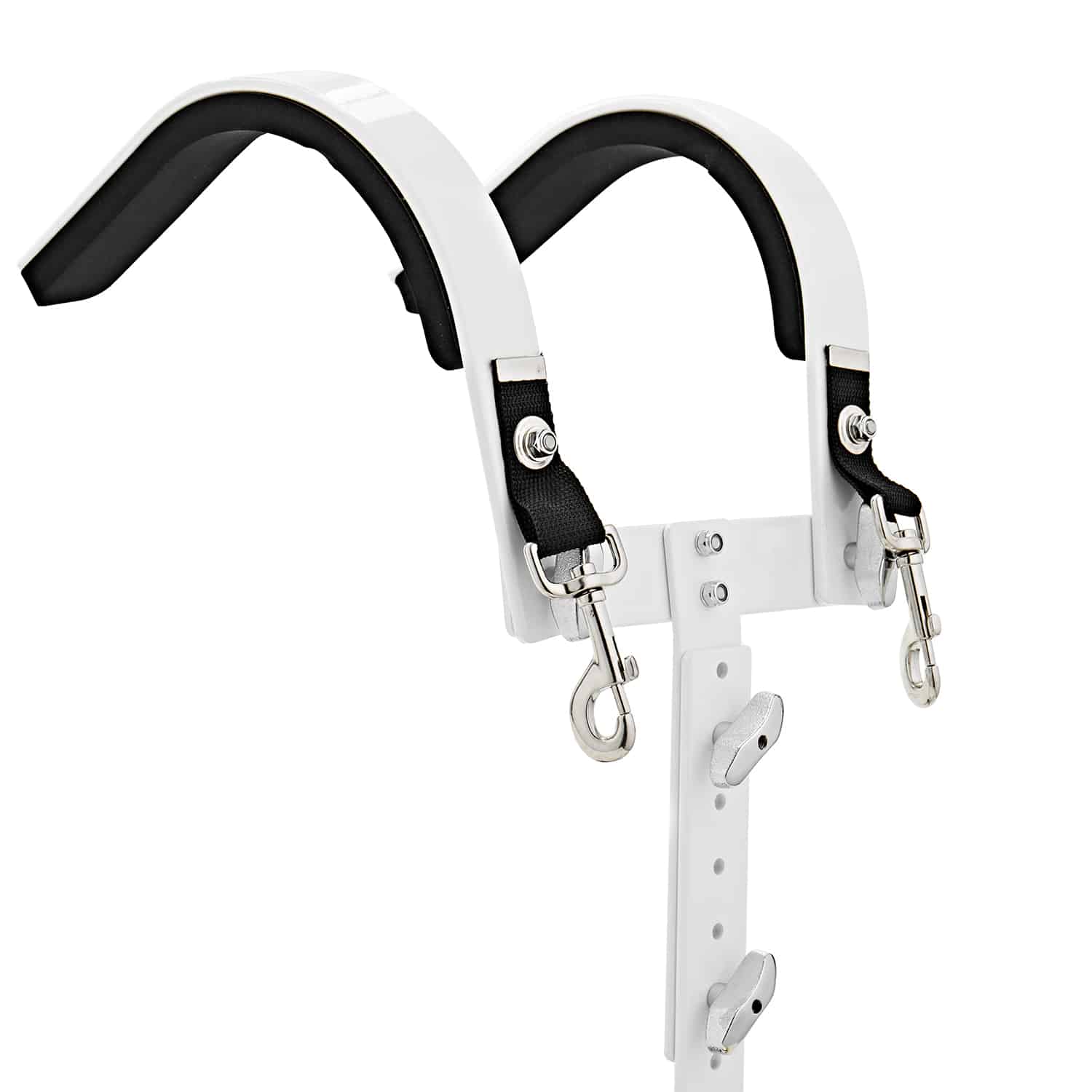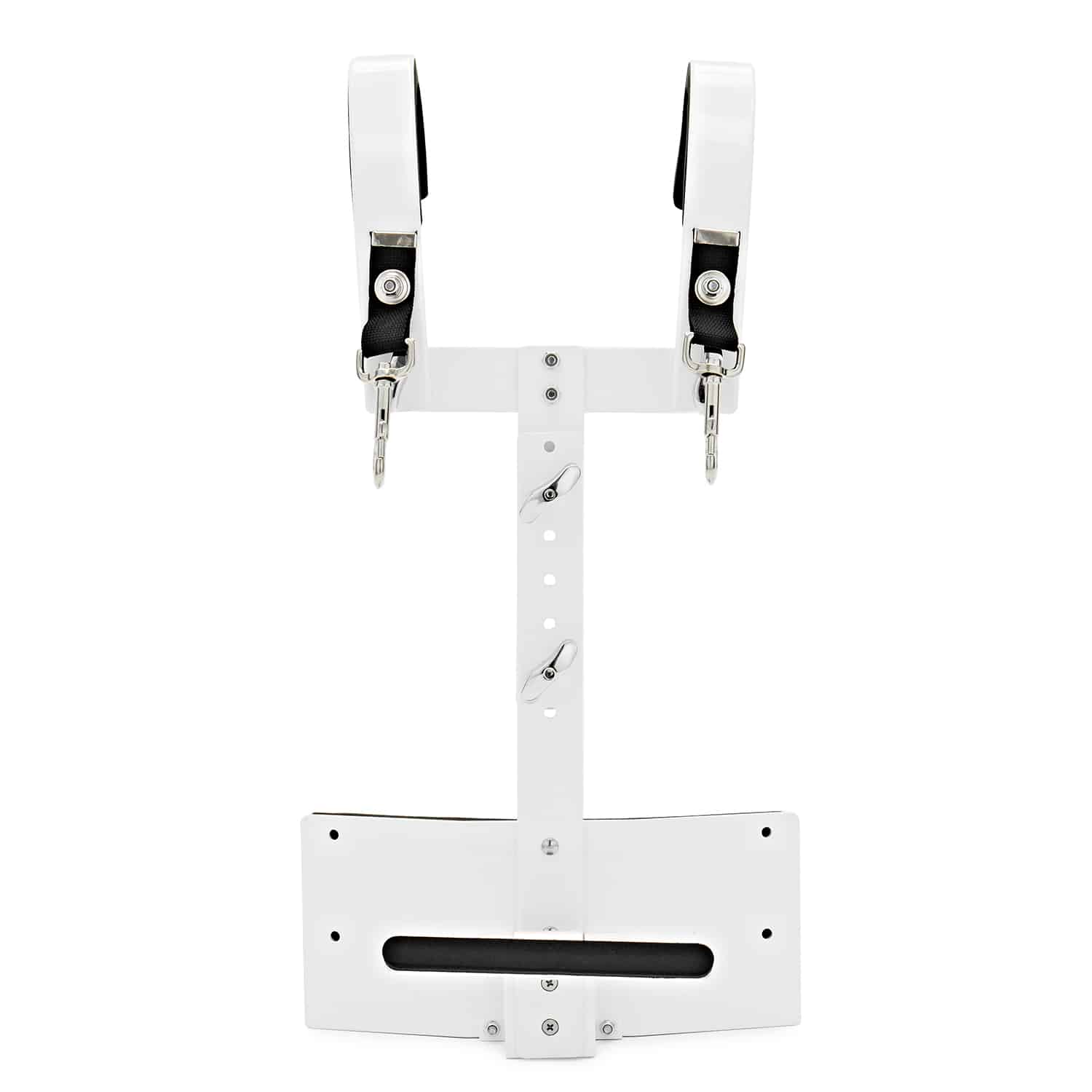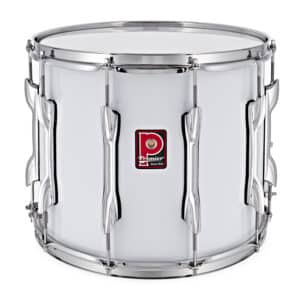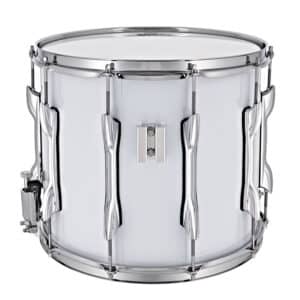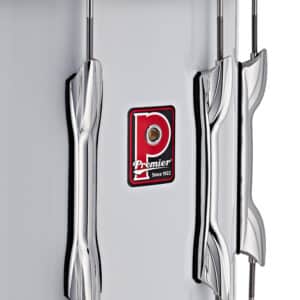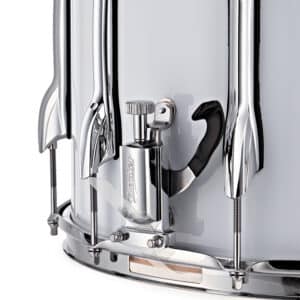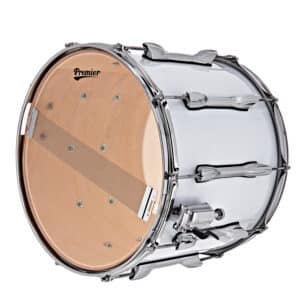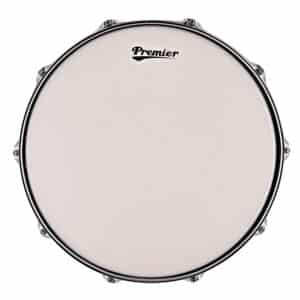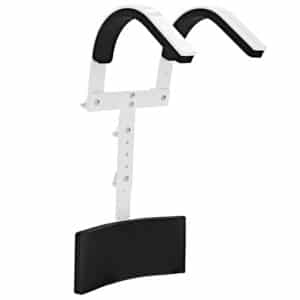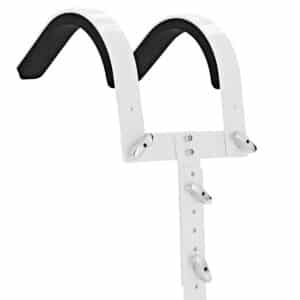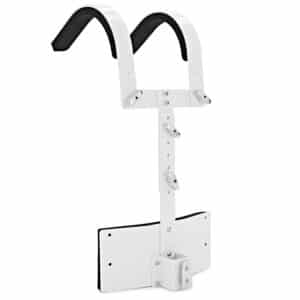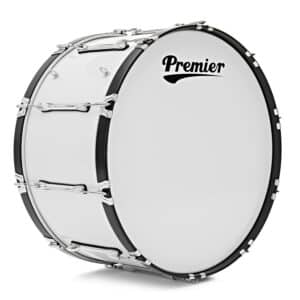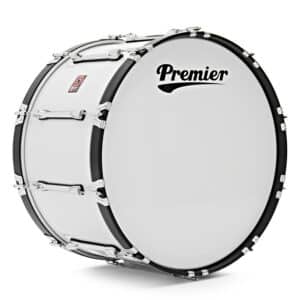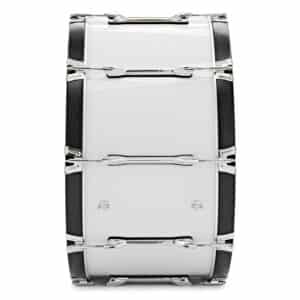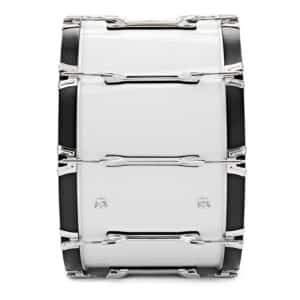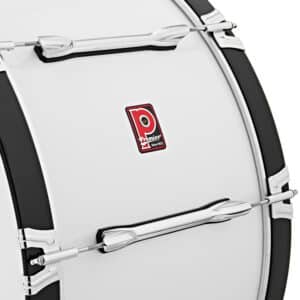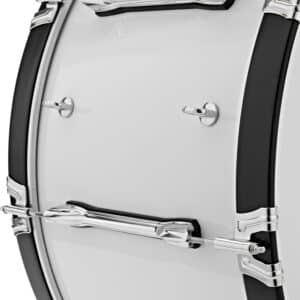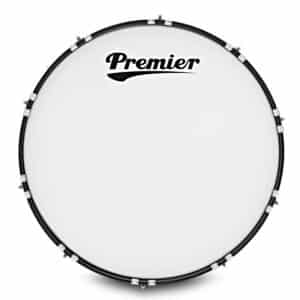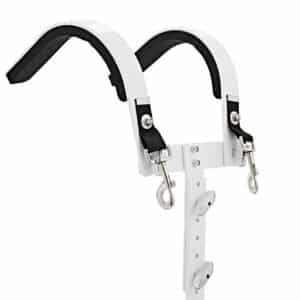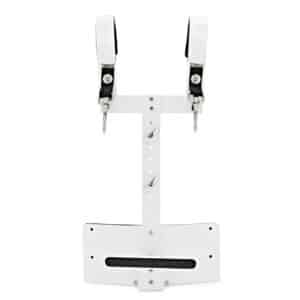 Key Features
Lightweight drums with unique shell construction:
– Snare Drums: 7.5mm, 6-ply poplar shell
– Bass Drums: 7.4mm, 7-ply poplar/birch hybrid shell
45-degree bearing edge
Flush bracing tension lug design
Chrome-plated hardware
1.6mm triple-flange steel hoops (snares)
Black wooden bass hoops
Mounted carry hook /eyes
Coated drumhead
White PVC finish
Premier's Parade drum range boast a traditional look and feel but are lightweight in their design, making these an idea choice for younger players, as well as those who feel more comfortable performing with a lighter instrument.
The choice of poplar in the snare drum's construction ensure a warm, full tone with a medium attack. All bass drums feature a hybrid blend of poplar and birch. This help the drum to produce a greater low-end punch overall, making it equally suited to budding scout and cadet ensembles as they are traditional marching bands.
All Parade drums are the perfect choice for schools and colleges looking to improve their equipment, and are constructed to the same high standards you would expect from any Premier product.
Options