Perform like a champion with the world's leading pipe band snare drum. Designed and made with precision, the HTS 800 produces the clarity, crisp tone and clear projection that the very best drummers and corps demand today.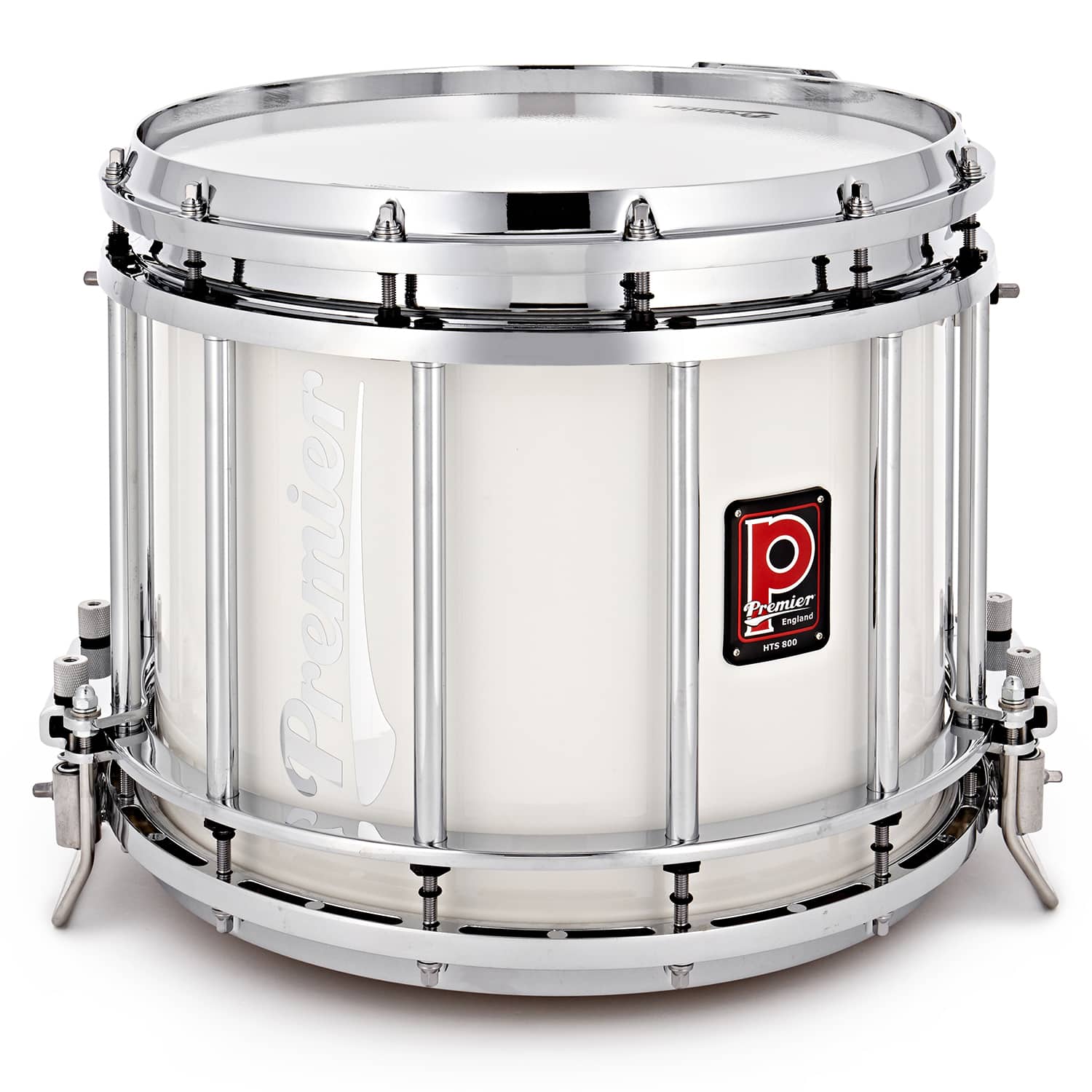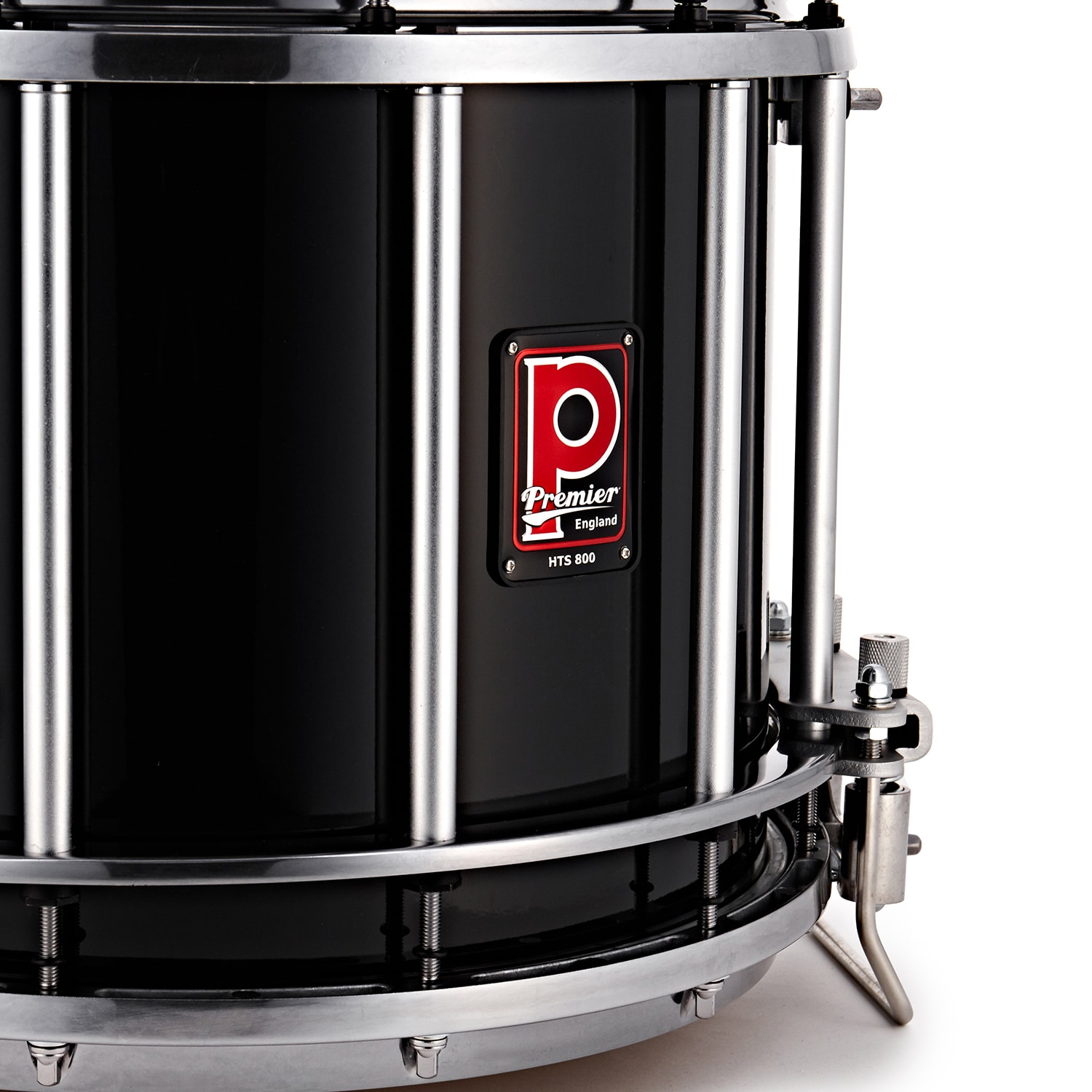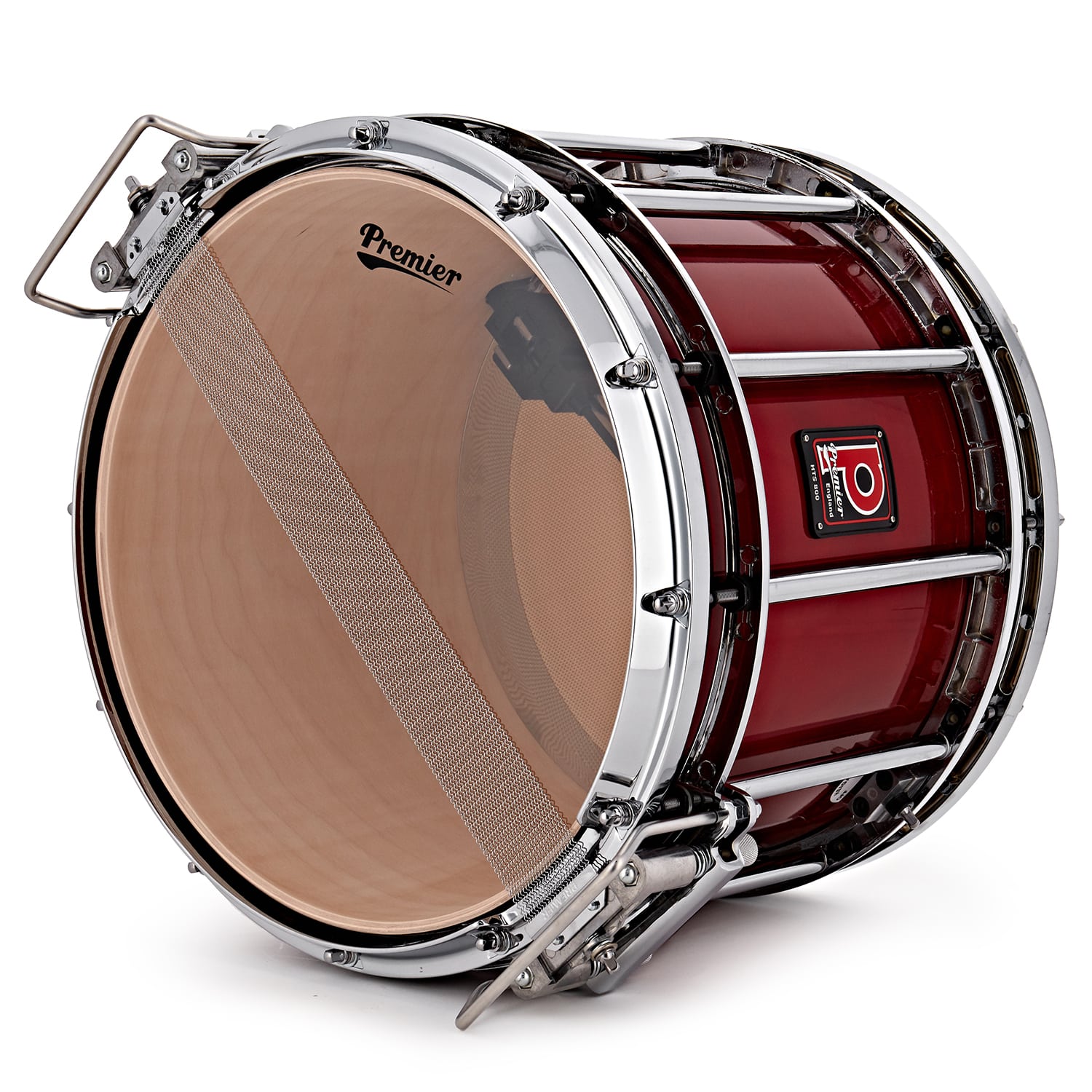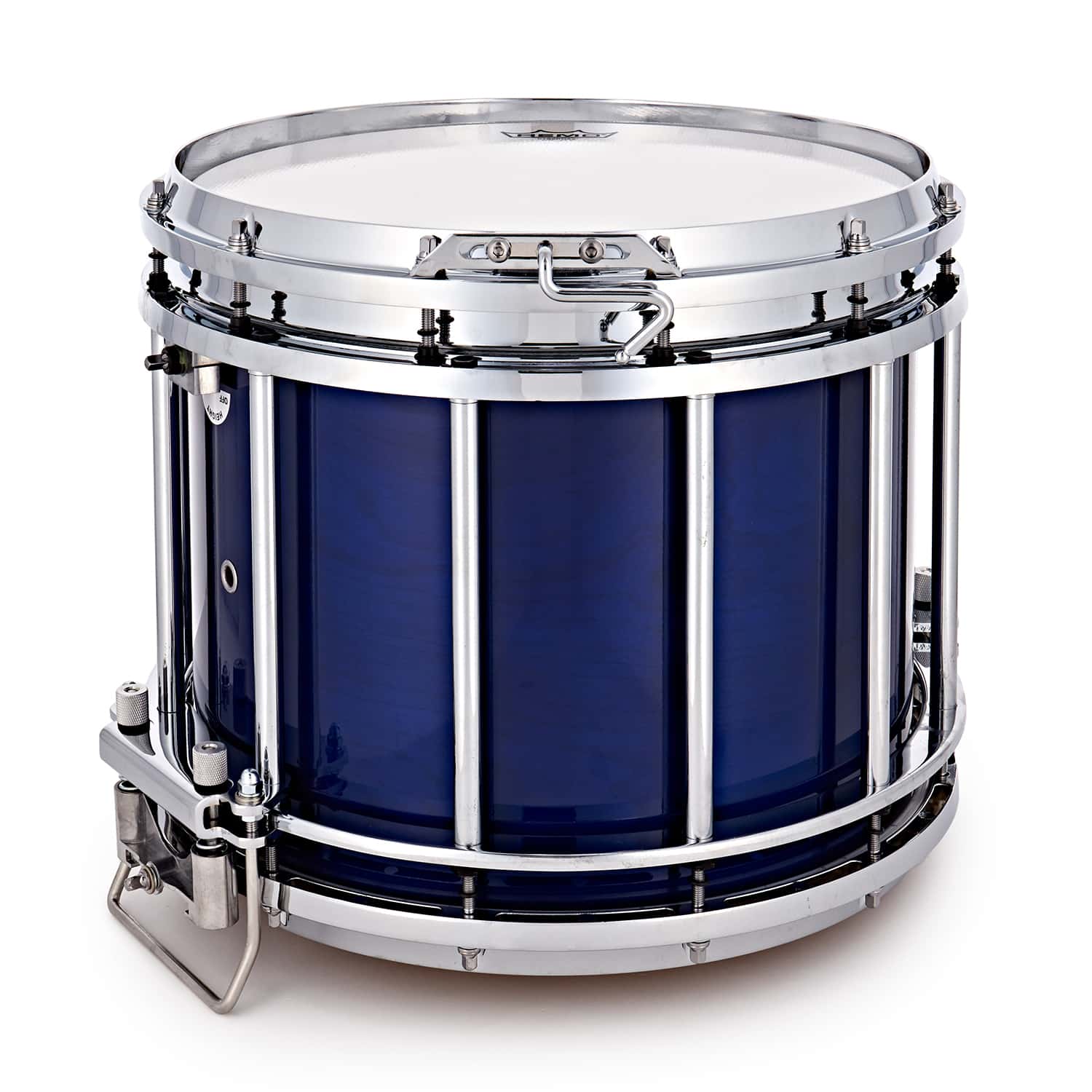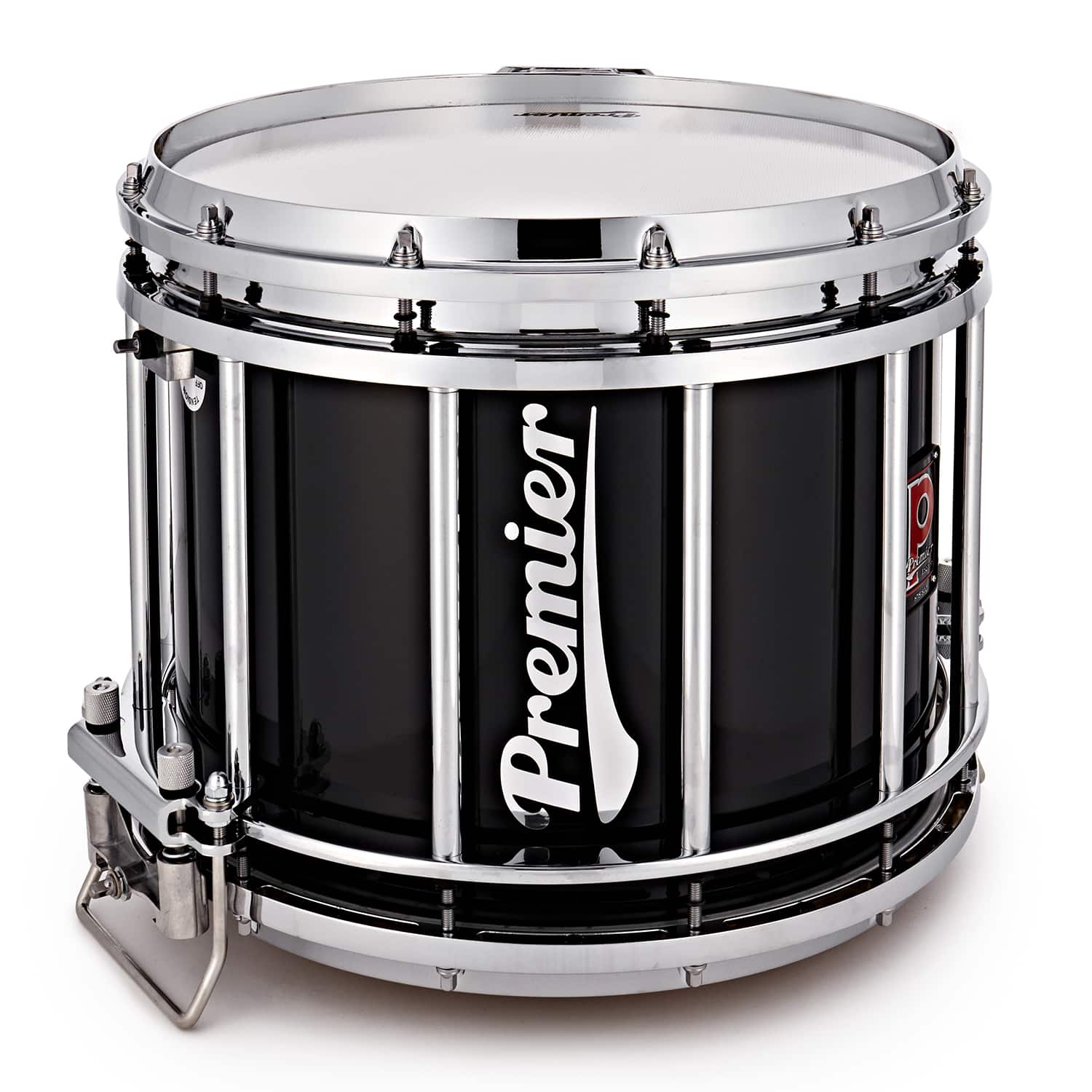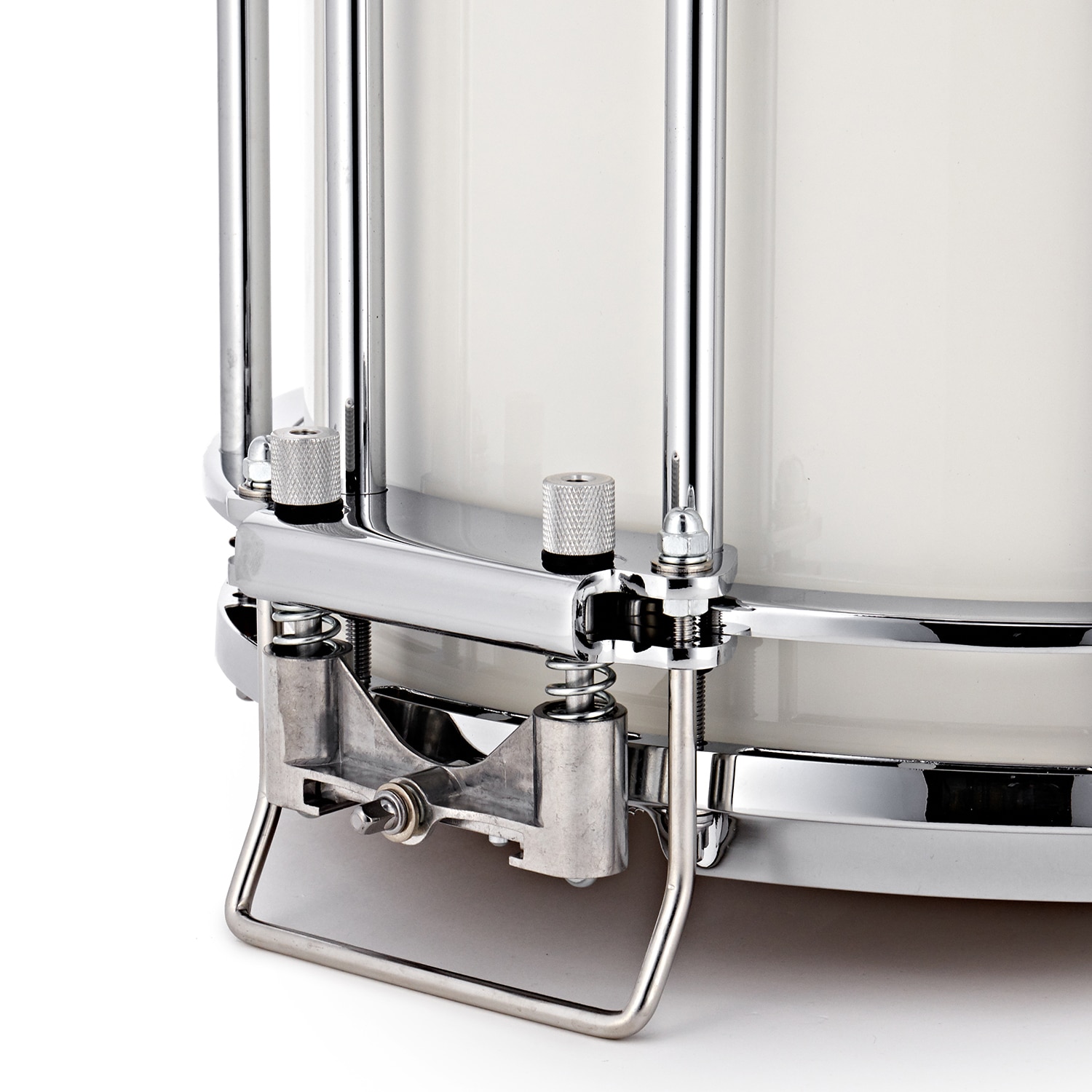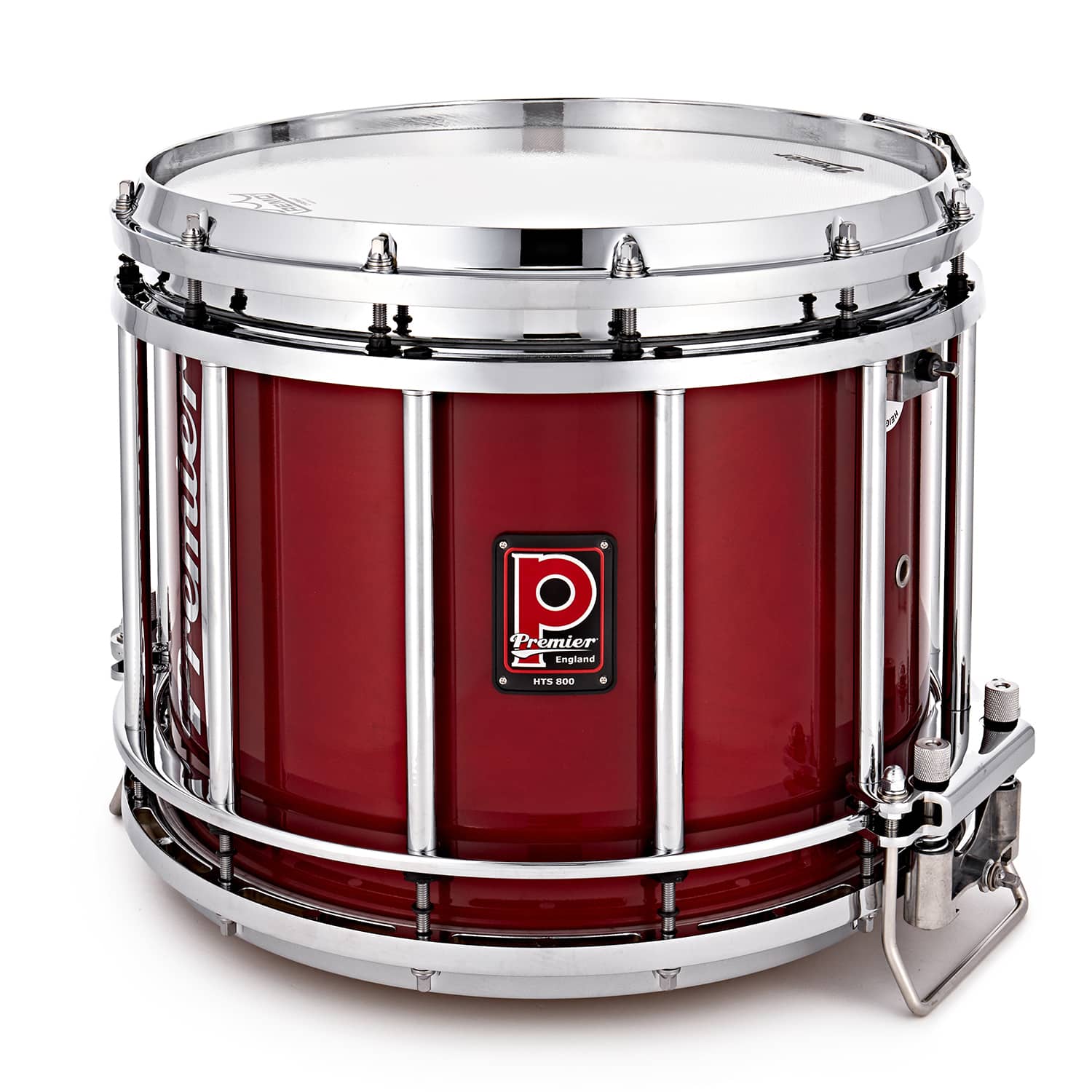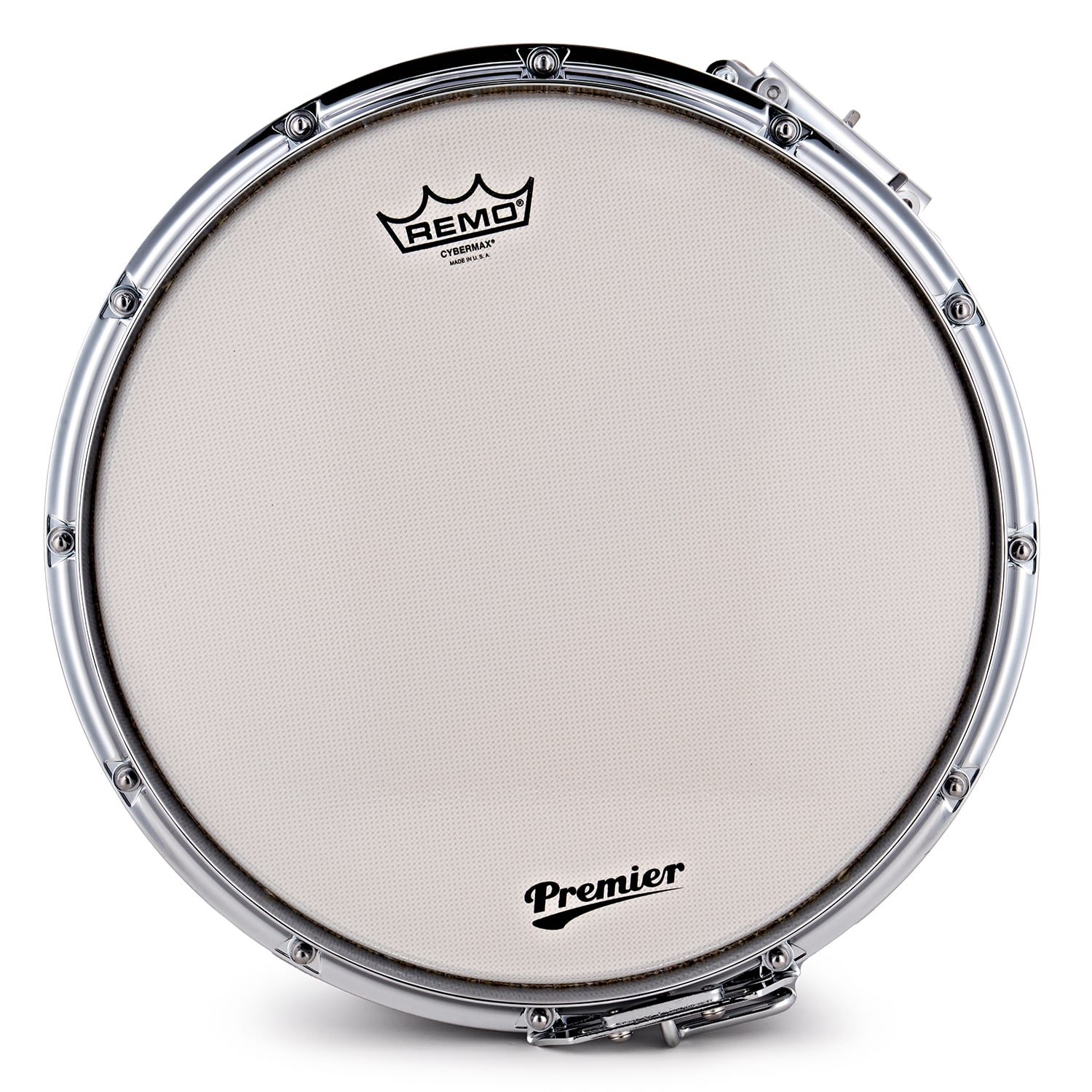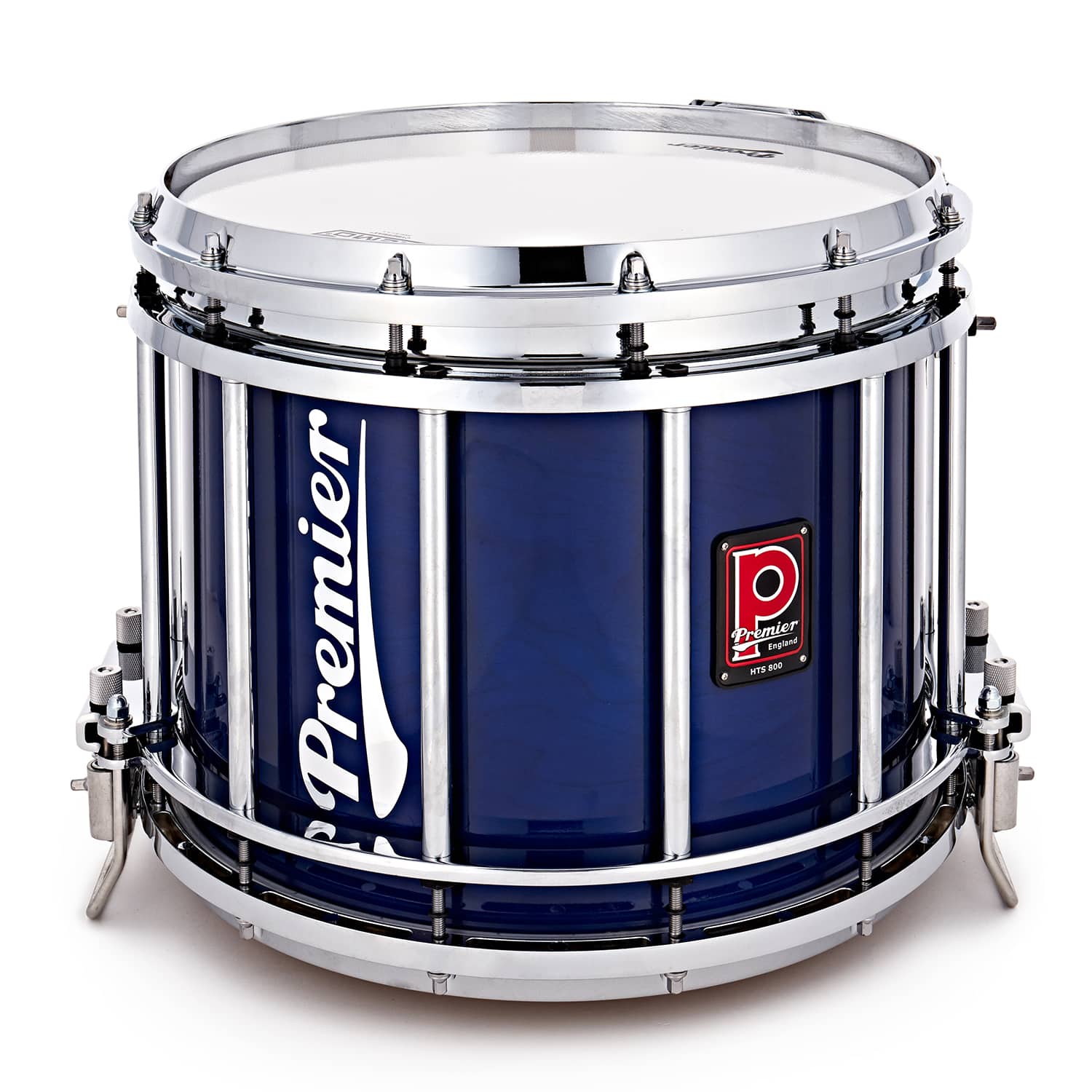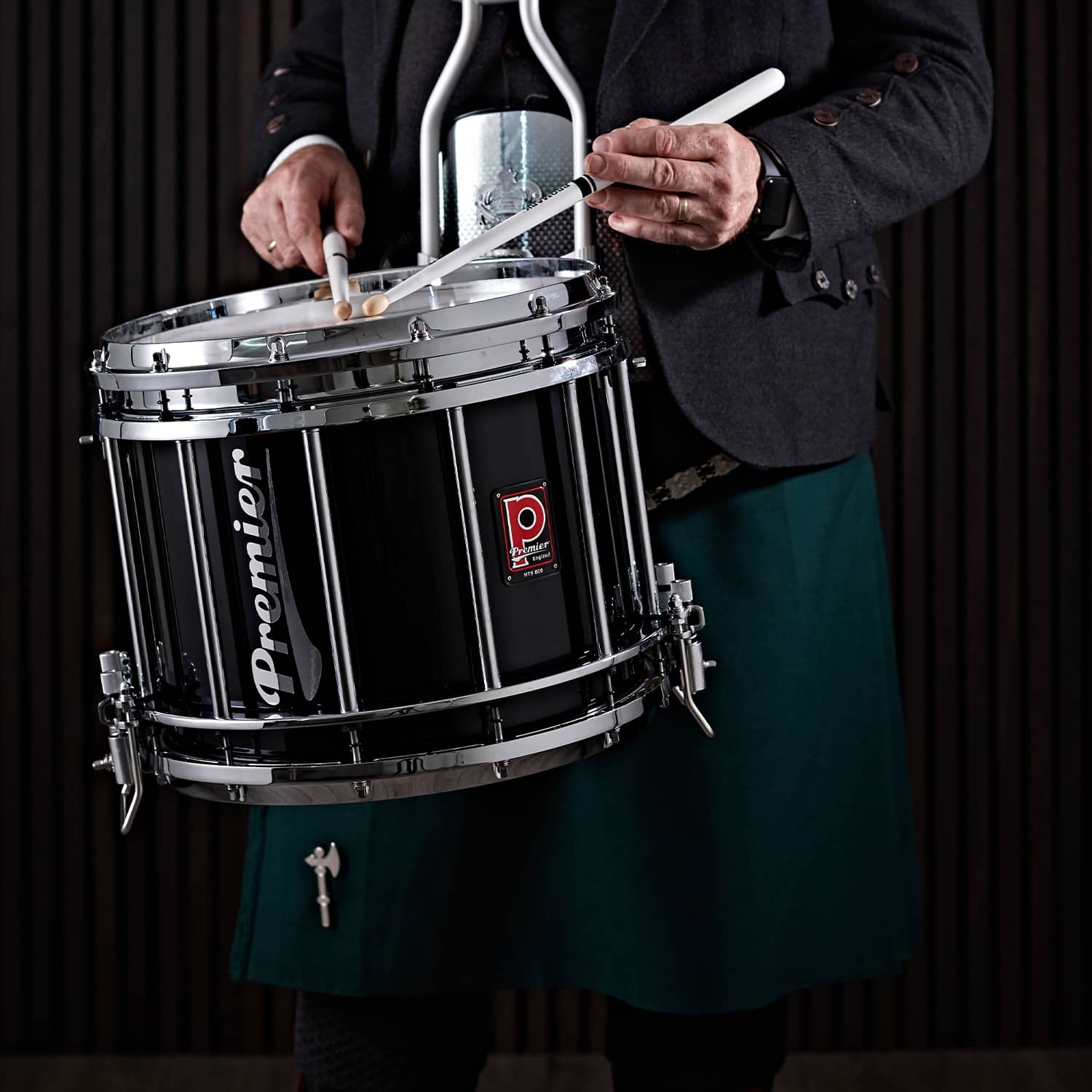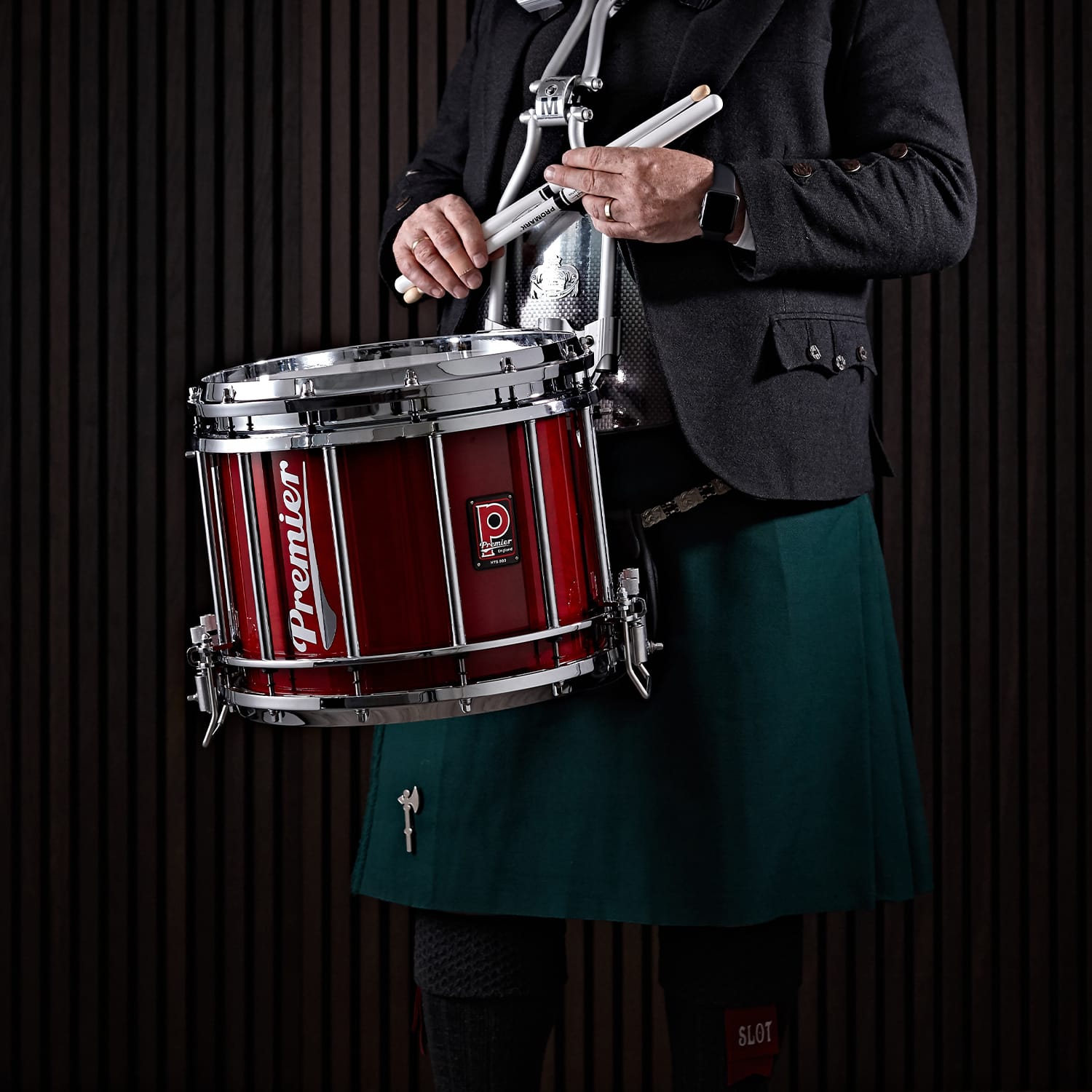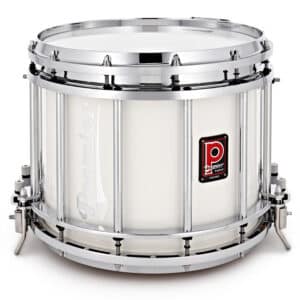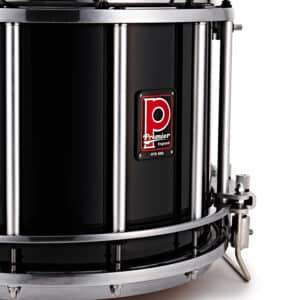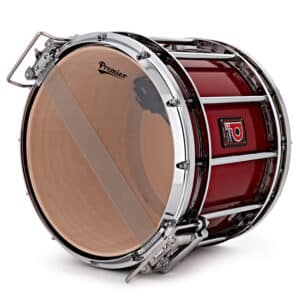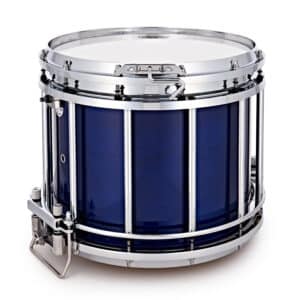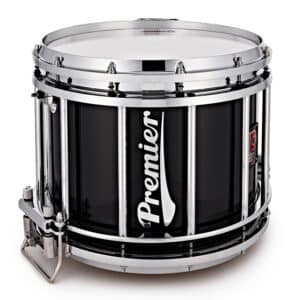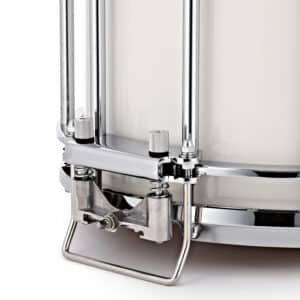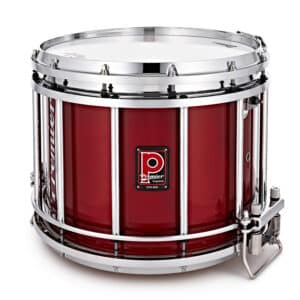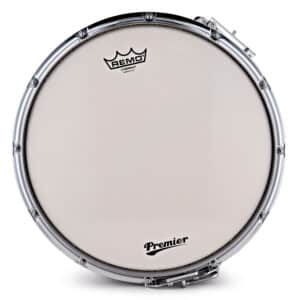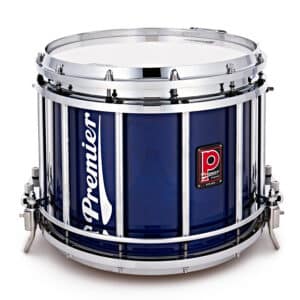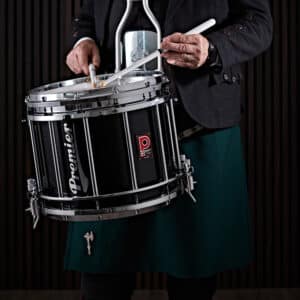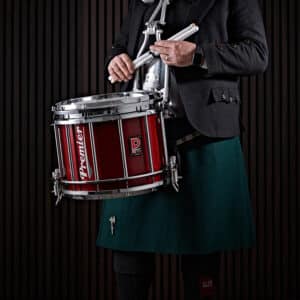 Key Features
5.6mm, 7-ply free-floating birch shell
45-degree precision cut bearing edge
Internally lacquered
Top and bottom snare mechanism
Die-cast, aluminium hoops and suspension rings
Anti-friction coated tension bolts
Polished aluminium and chrome plated hardware options
Remo Cybermax drumhead
Carry hook and high-tension drum key included
Gloss lacquer finish
Additional range of premium finishes available
Premier's HTS 800 pipe band snare drum is the choice of champions. Over the years, more bands have won competitive titles playing on HTS 800 snares than any other drum. Its sound, build quality and performance in competition remains unrivalled.
The 5.6mm, 7-ply all-birch free floating shell of HTS 800 snares effortlessly project dynamic clarity, precise articulation and full tone that make your performance excel and stand out from the crowd.
All hardware is engineered to exacting specifications to allow the drum to be tuned precisely as you require. The top and bottom snare strainers respond to the slightest adjustments and hold their high-tension tuning when it matters the most – in your performance.
Every bearing edge is precision cut to provide additional projection and clarity. The fitted Remo Cybermax drumhead is designed purposely for pipe drumming, offering extreme high-tension durability and great a great musical response.
HTS 800 drums are designed for pipe band drummers who seek the very best. It is the pinnacle of pipe band snare drums and will carry the Premier name, and the names of future world champions, to more titles for years to come.
Options
14" x 12"

Snare Drum

Polished Aluminium Hardware

0800
Finishes
Ebony Black (EBC)

Flame Red (RC)

Ivory White (IWC)

Sapphire (SL)