Inspired by the classic configurations of the past, Genista Heritage offer the same distinctive sound and look of the original Genista in the form of a vintage inspired set-up for drummers looking for a stand-out kit.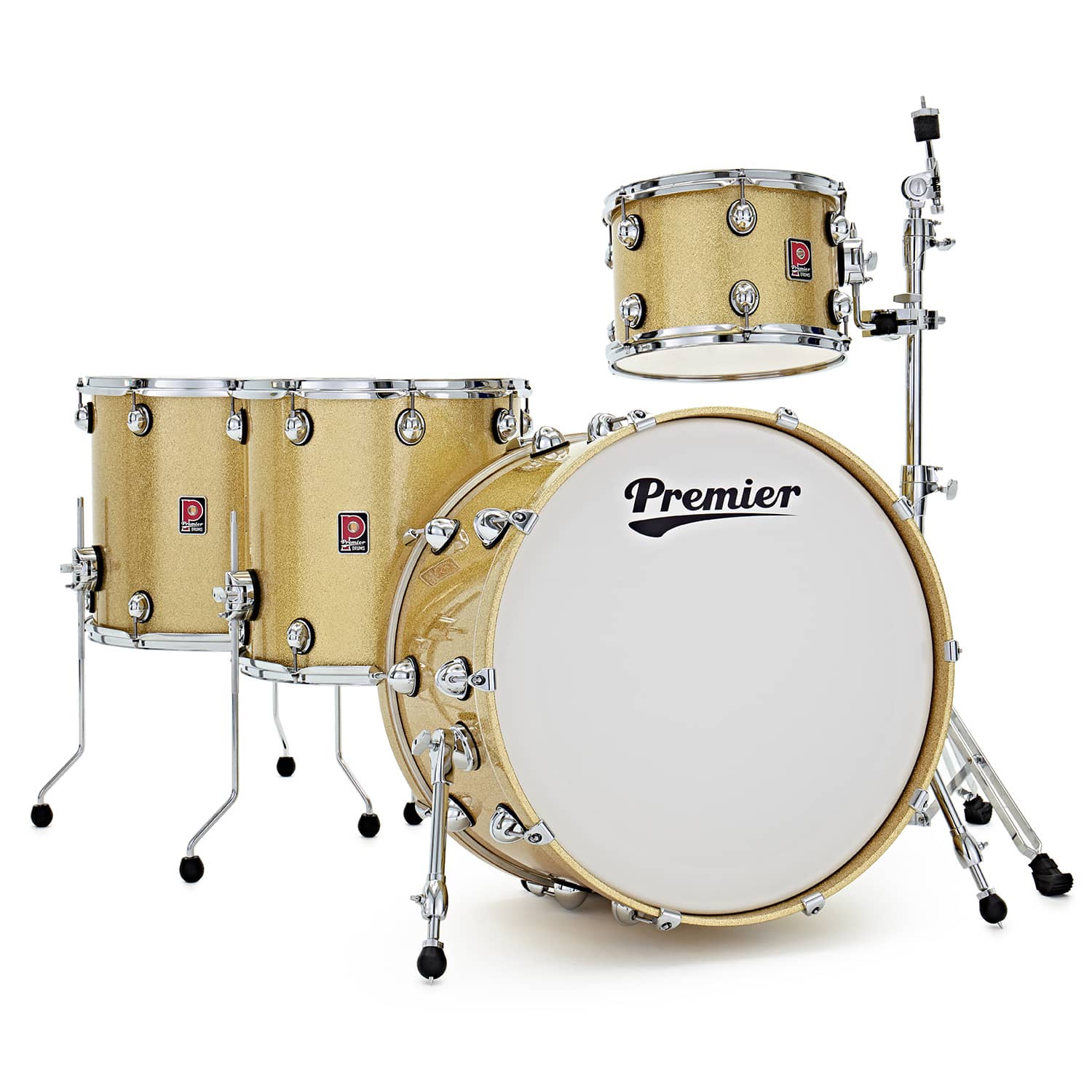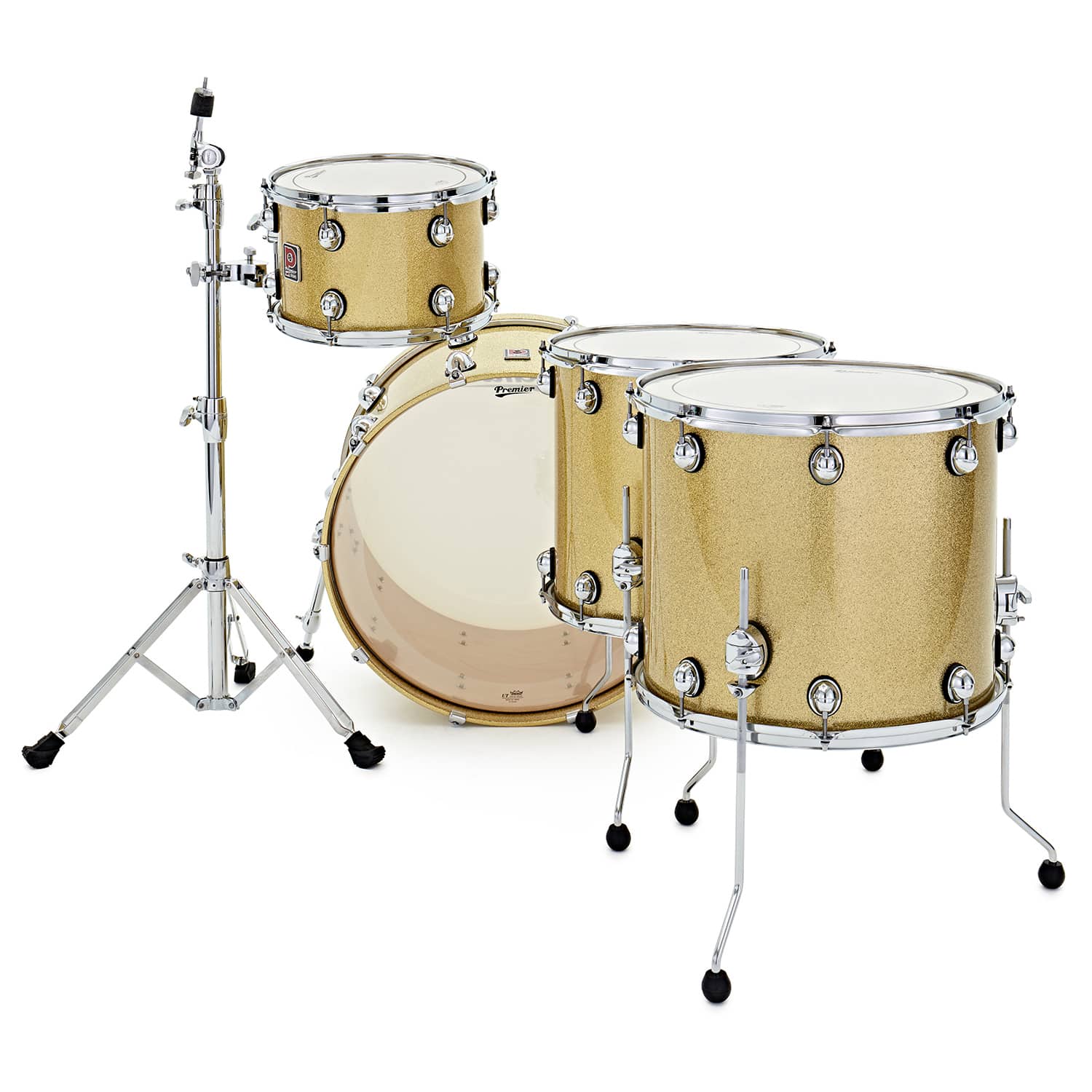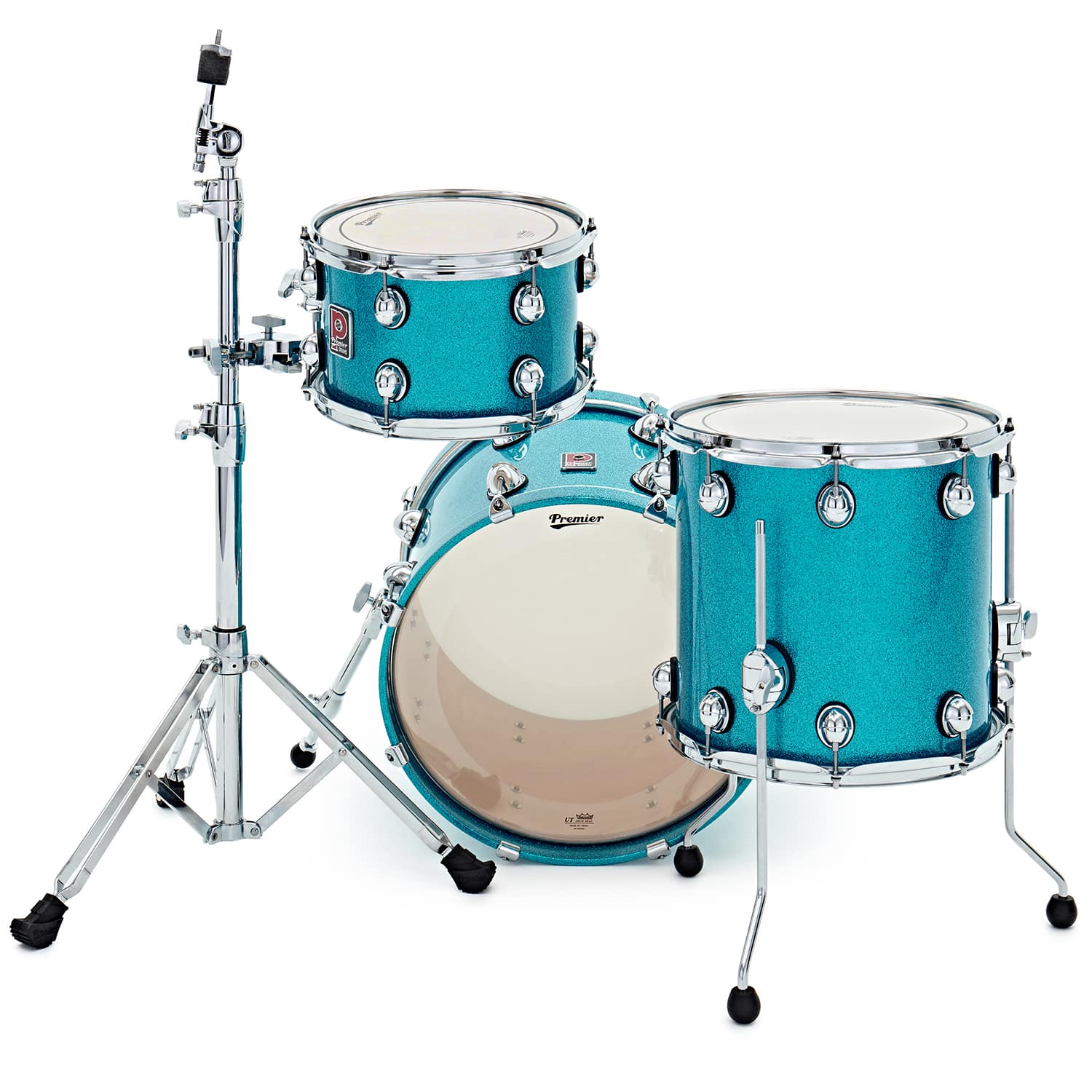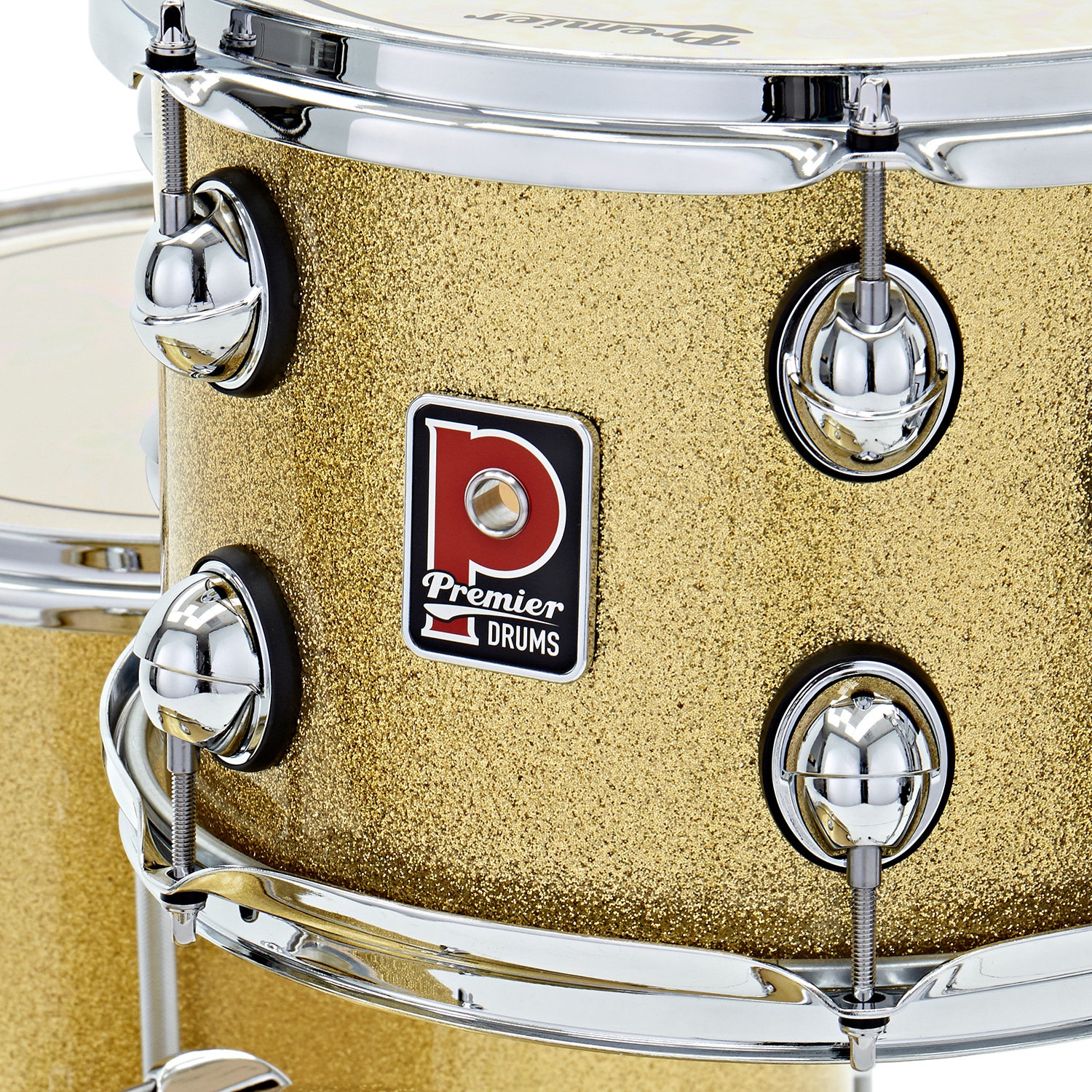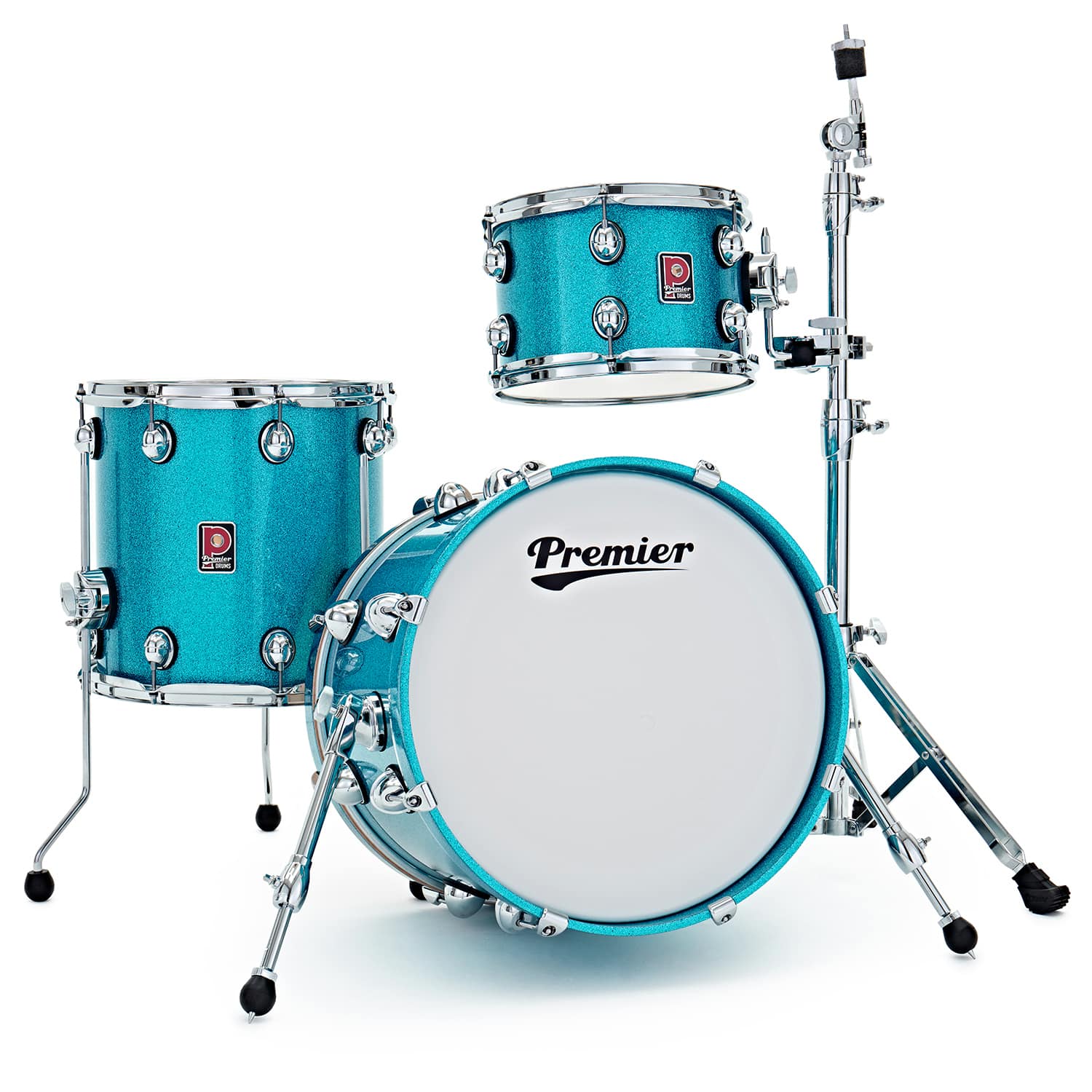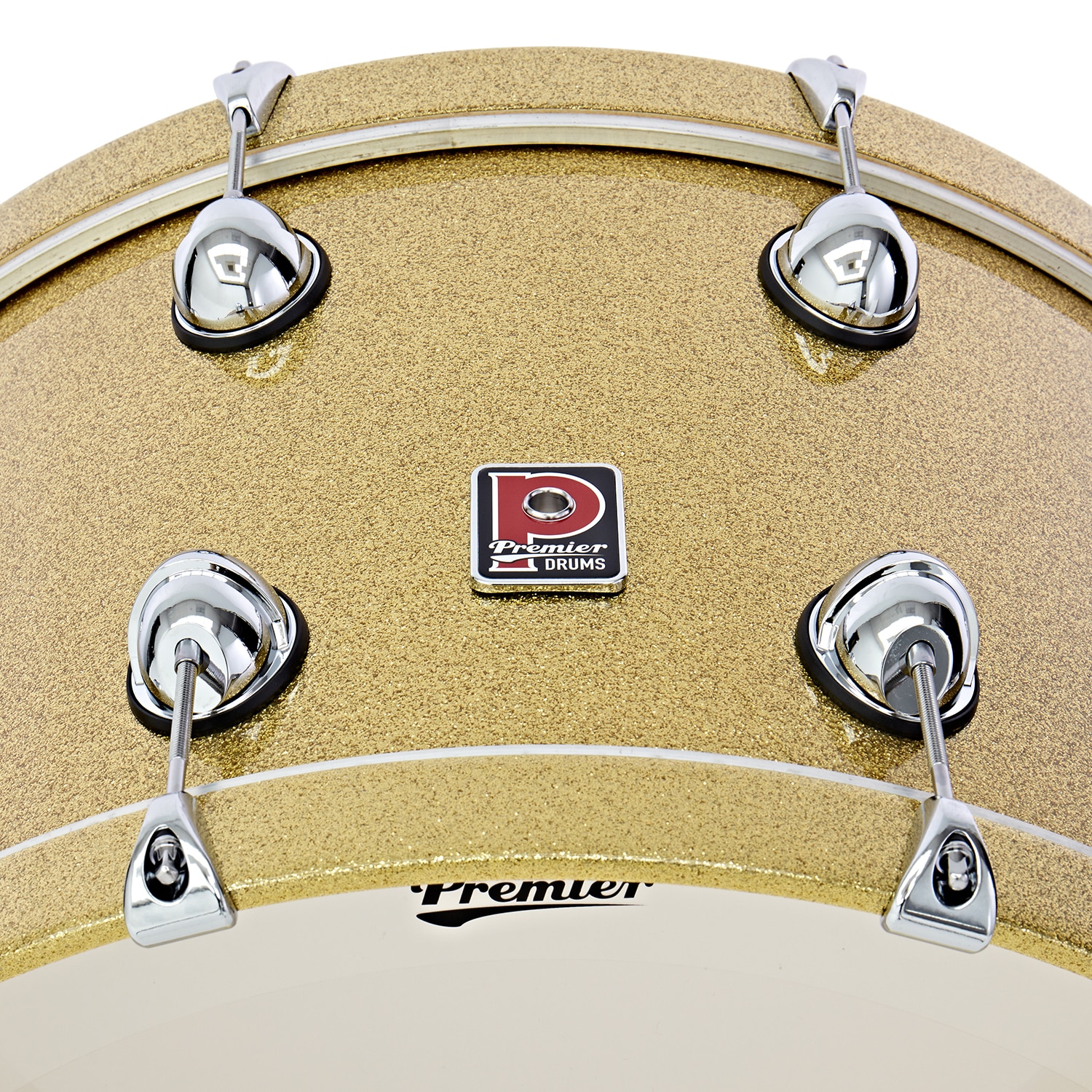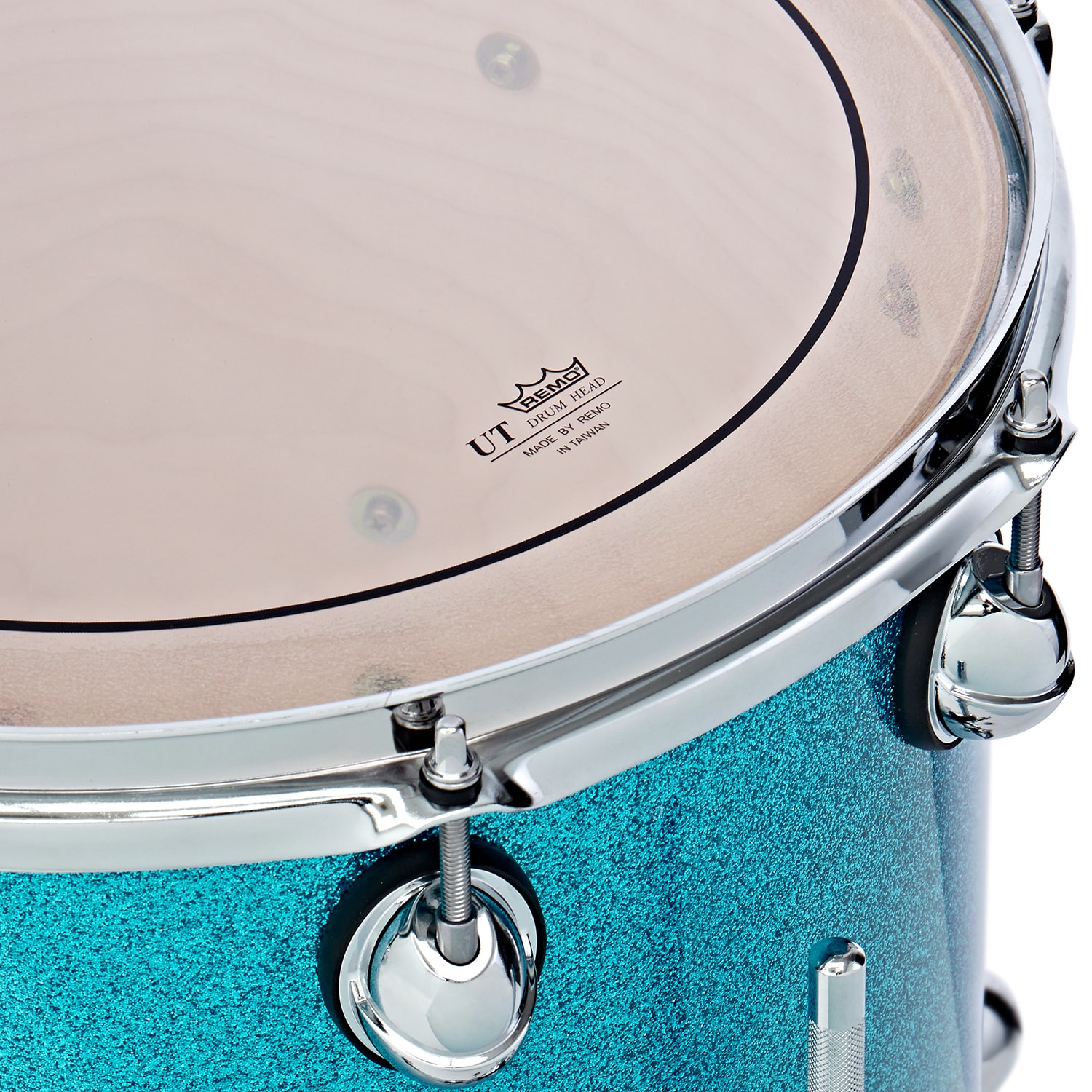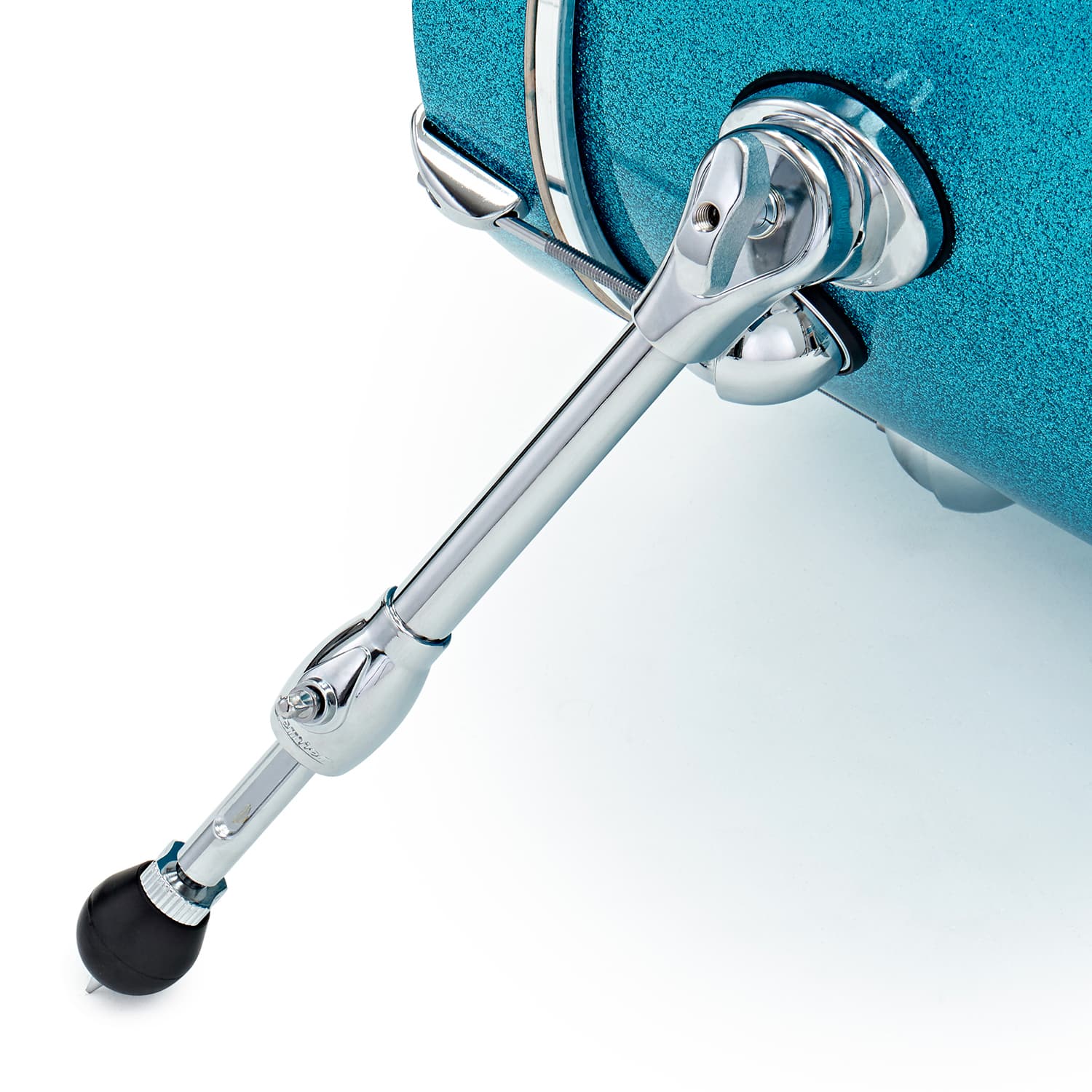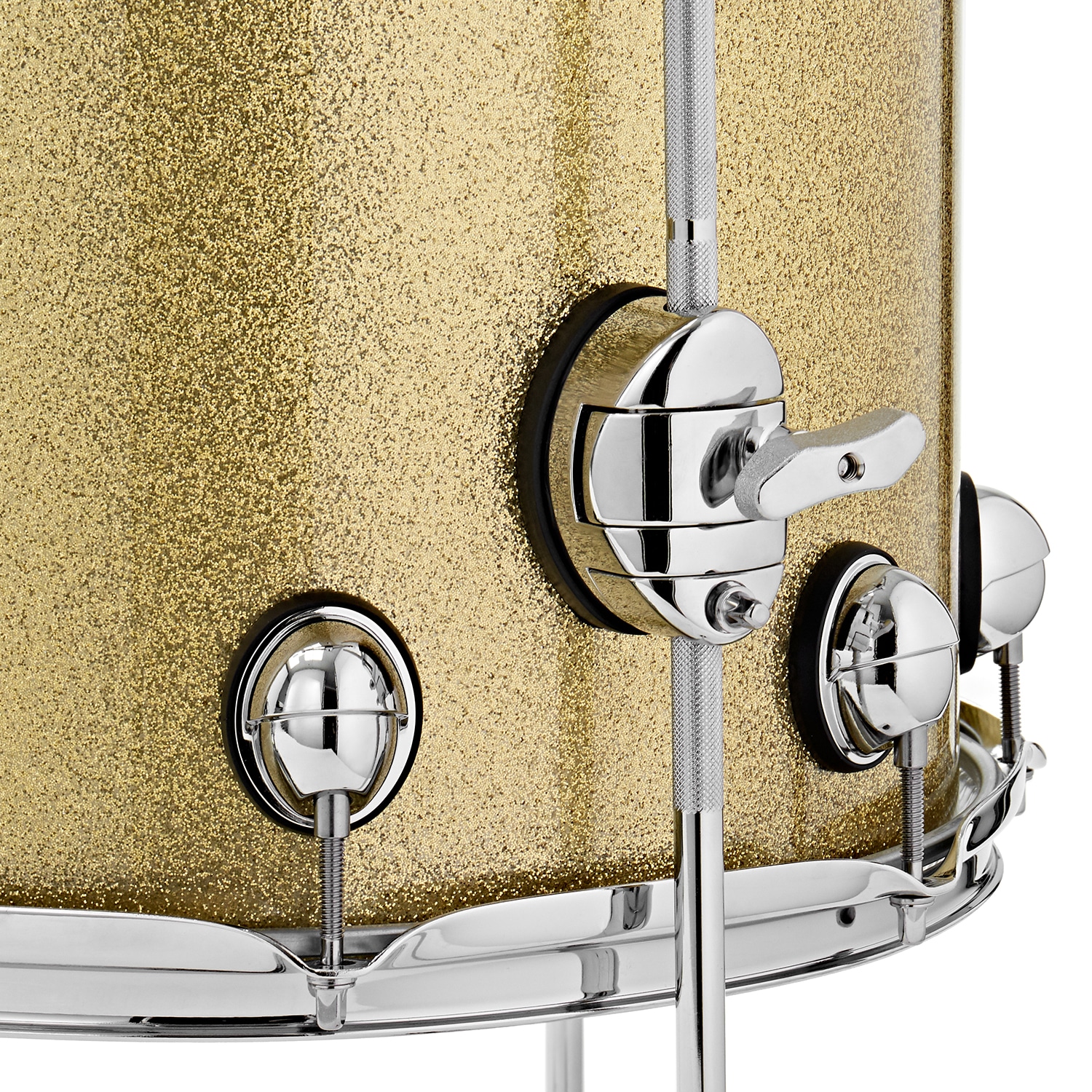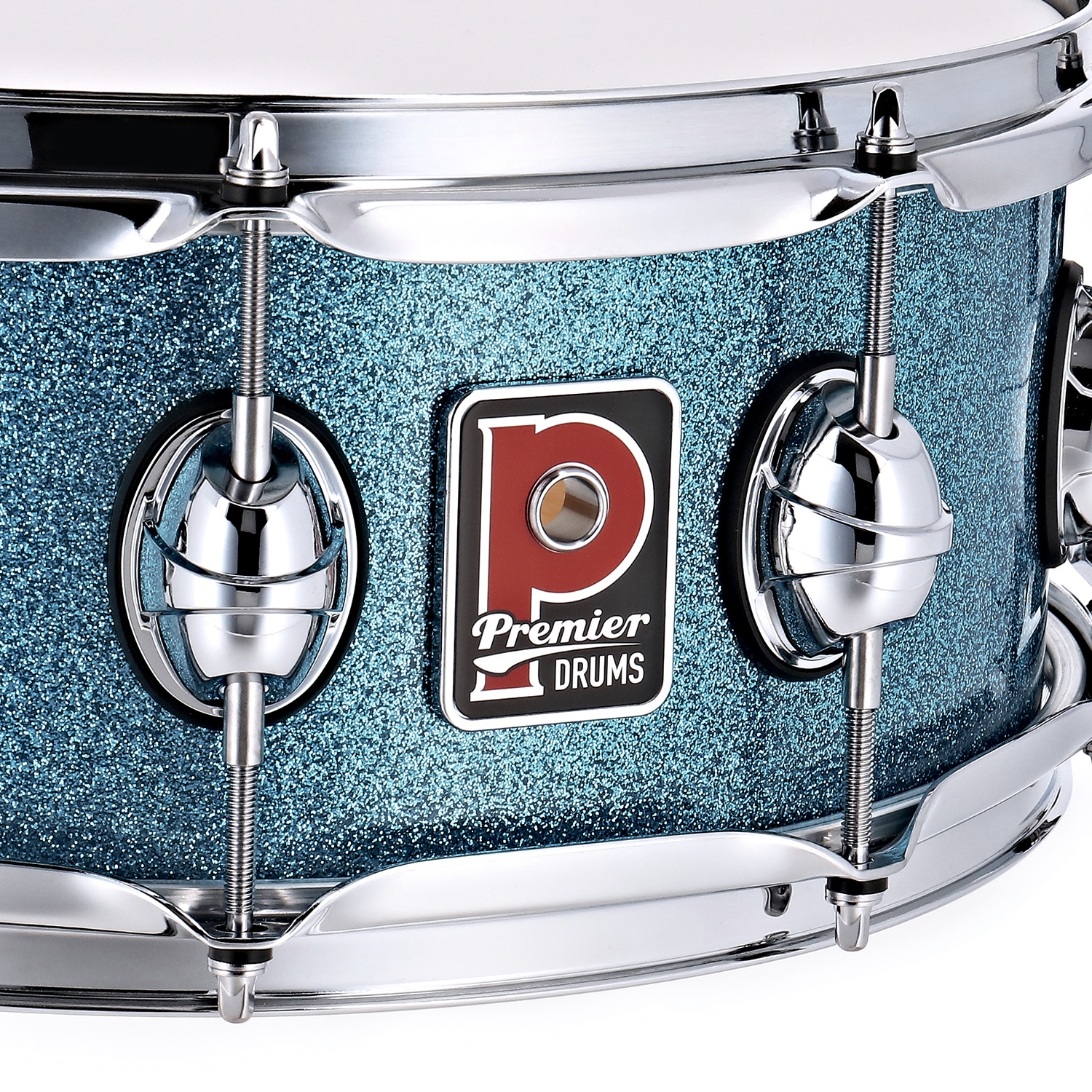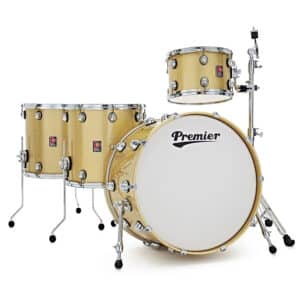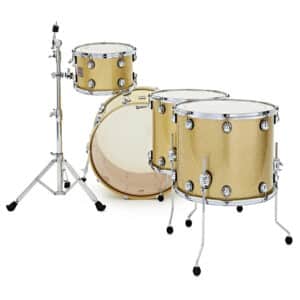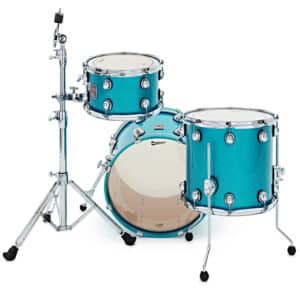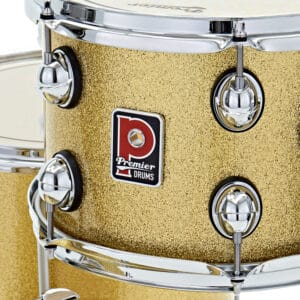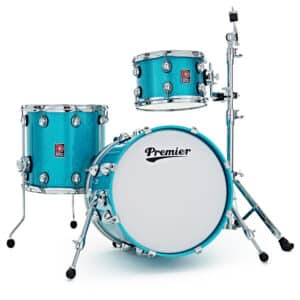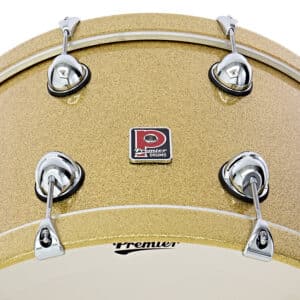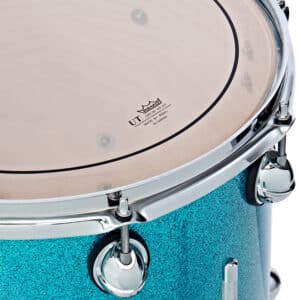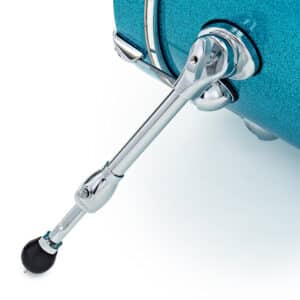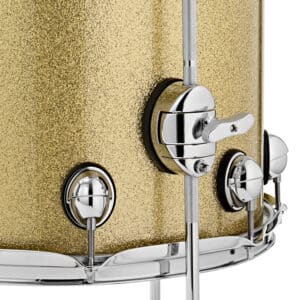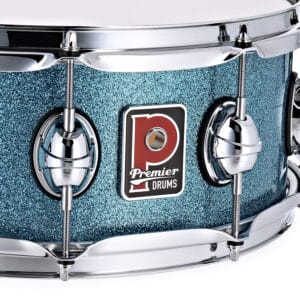 Key Features
Premium North American birch ply

Tom and Snare: 5.6mm, 7-ply shell construction

Bass: 7.2mm, 9-ply shell construction

6mm undersize tom diameter

45-degree precision cut bearing edge

Original Genista tension lug design

 

Tom bracket with integral memory lock design

2.3mm triple-flange steel hoops

 

Heavy-duty 610 snare strainer

 

Die-cast claw hooks

Fully lacquered bass drum hoops
Remo Pinstripe UT drumheads
Tom holder clamp included
Premium sparkle lacquer finishes
The original Genista has long been synonymous with exceptional sound performance amongst drummers. Its classic sound the result of the first unsupported birch shell to be produced by Premier. Its distinctive look derived from a now iconic individual tension lug design. Like the original, the all-new Genista Heritage embraces these core aspects and returns to that much sought-after Genista sound and look in a new range of retro configurations.
Genista's unsupported premium all-birch shells are unmistakable in their sound. It has a full-bodied attack, and a fast decay to make it clear and precise with a real cut. The tom and snare shells are 5.6mm, 7-ply thick whilst the slightly thicker 7.2mm, 9-ply bass shell packs greater volume and punch.
Embracing the many innovations that Premier have pioneered over the years, the tom shells adopt the original 6mm undersizing on their diameter for easier, more-positive tuning and even clearer sound quality. Like all Genista shells, the 45-degree bearing edge is precision cut to improve sound and tuning.
The most distinguishable feature of the original Genista was its tension lug design. The bold castings a firm favourite for many drummers. Genista Heritage returns to the larger bass lug, whilst the snare features the famed double-end lug. All castings have been retooled from the original factory drawings for maximum authenticity, performance, and aesthetic. Each lug is subsequently fitted to their respective shell using an isolating, moulded plinth to guarantee a larger than life, uncompromising tone.
The kit also features Premier's bespoke designed brackets, mounted directly to each tom shell in a nod to drum kits of old, with integral memory locks that offer maximum stability and reliable set-up position. To eliminate the risk of undesirable overtones, the rack and floor toms also come complete with 2.3mm triple-flange hoops.
A choice of two birch shell snare drums fully complements Genista Heritage. Whether you want the high pitched crack of the 5.5", or the weighted resonance of the 7", both are 14" diameter and include the original 610 snare mechanism which offers a quick release feature, allowing you to change the snare head without altering the snare setting and tension.
Genista Heritage kit provides an impeccable choice of beautiful sparkle high-gloss lacquer finishes. At the heart of every shell proudly sits the famous "P" badge, an emblem of quality, thanks to the return of the original chrome mount badge plinth. Complete with fully-lacquered matching bass drum hoops, every Genista shell is protected with an anti-moisture internal lacquer to preserve and prolong its life in humid environments.
Available in a range of vintage inspired shell pack options with a carefully selected range of add-ons to choose from, Genista Heritage is ideal for live, studio or home drummers who seek the classic birch sound of the original Genista in a more unique set-up.
Options
18"

3pc Shell Pack

12″ x 8″ Rack Tom
14″ x 14″ Floor Tom
18″ x 14″ Bass Drum

PGH18-3SP

24"

4pc Shell Pack

13″ x 9″ Rack Tom
16″ x 16″ Floor Tom
18″ x 16″ Floor Tom
24″ x 14″ Bass Drum

PGH24-4SP
Finishes
Aqua Sparkle (AQX)

Vintage Gold Sparkle (VGX)
Optional Extras
| | |
| --- | --- |
| 10″ x 7″ Rack Tom | PGH1007T |
| 14″ x 5.5″ Snare Drum | PGB1455S |
| 14″ x 7″ Snare Drum | PGB1407S |