Premier has been synonymous with top quality, specialist orchestral percussion for more than 80 years. Trusted for generations by principal percussionists in some of the world's most famous ensembles, Premier timpani are renowned for their natural, musical timbre, unbeatable durability, and fantastic, player-friendly features.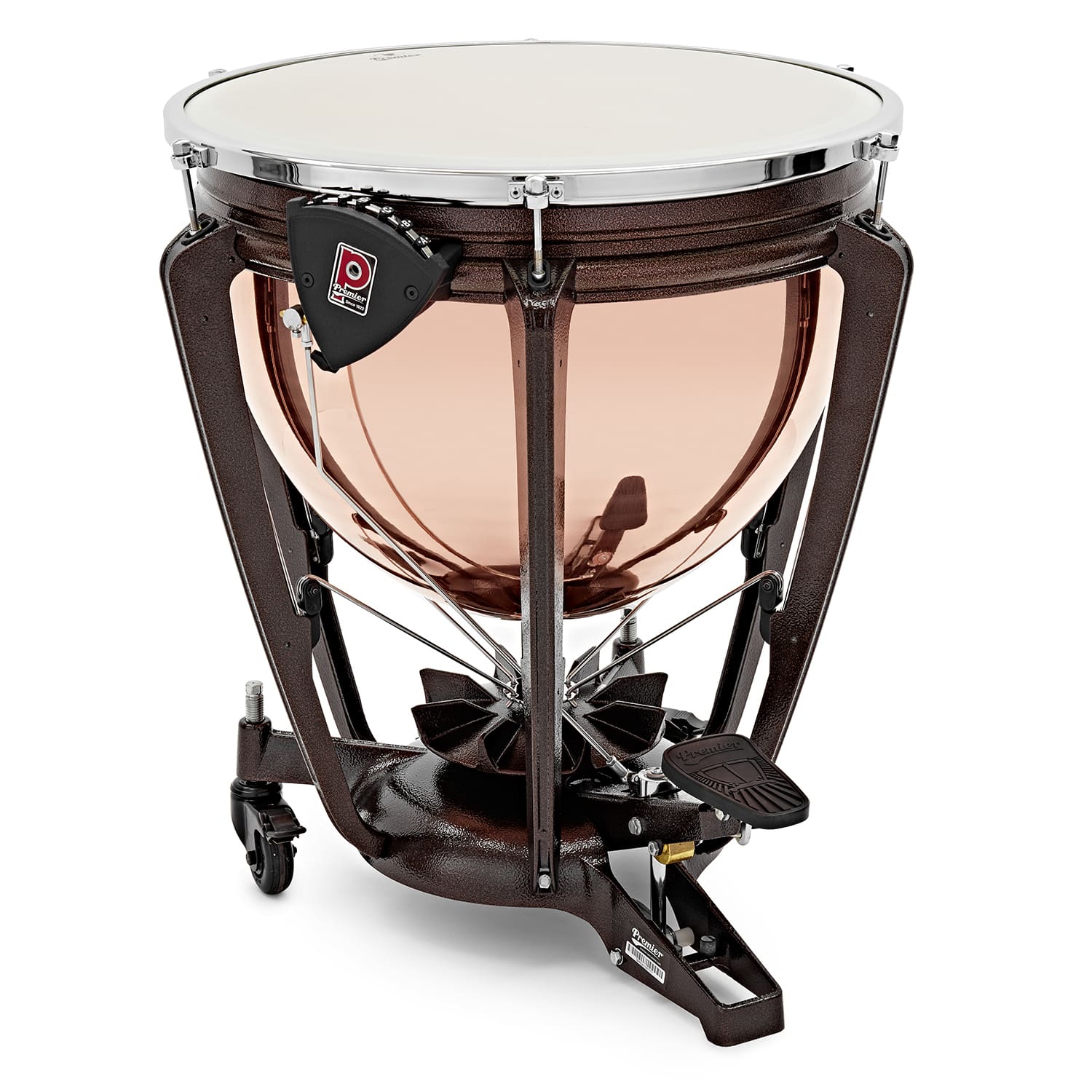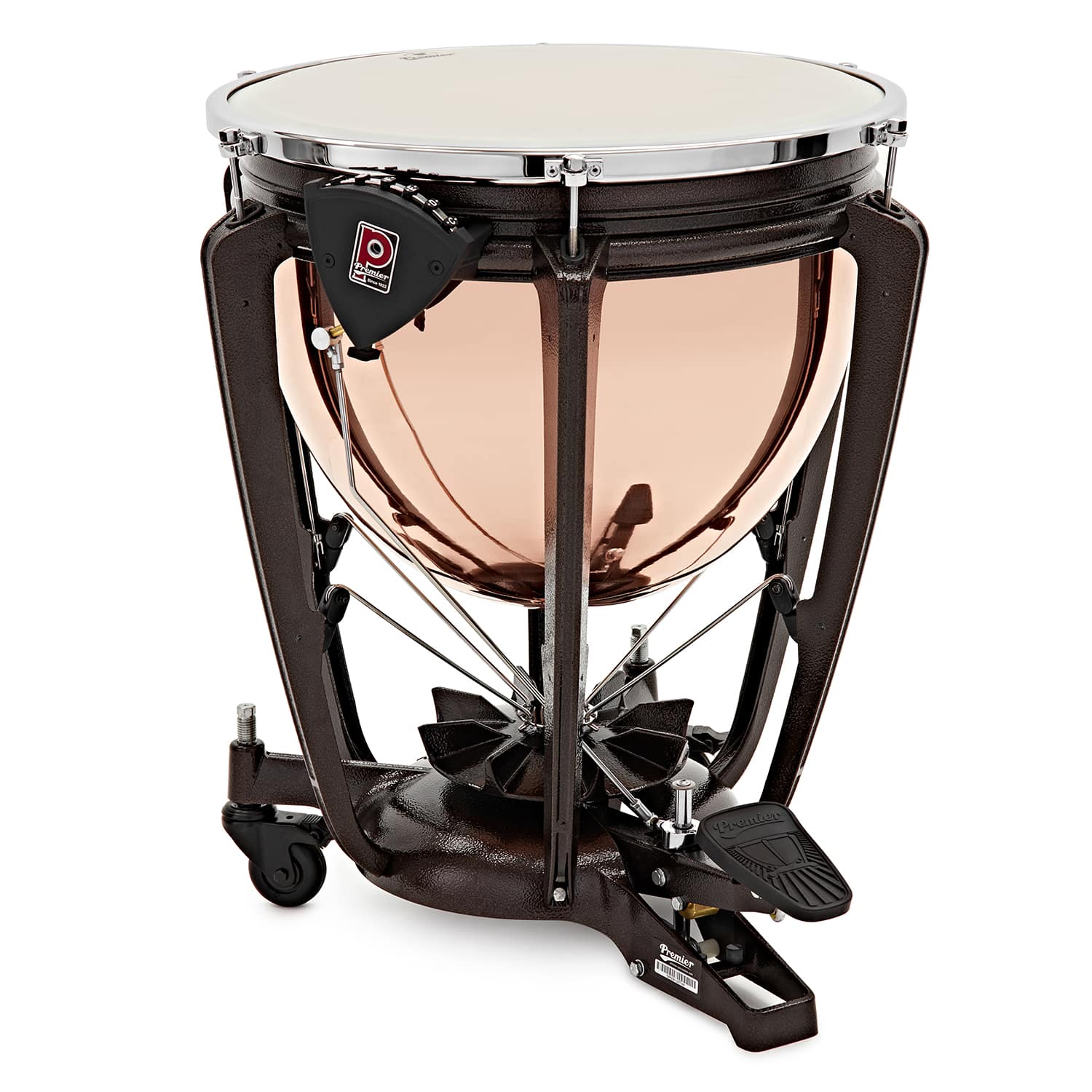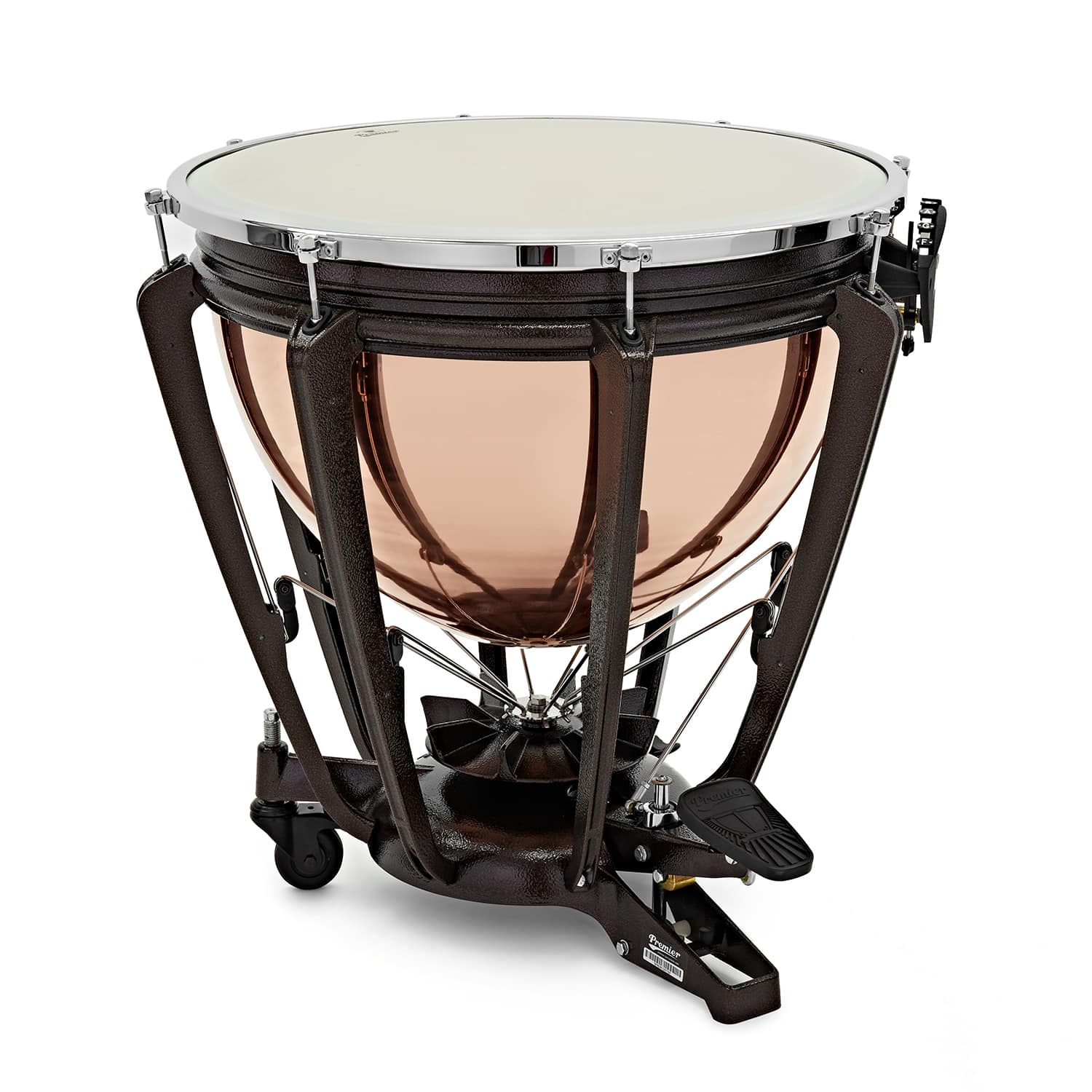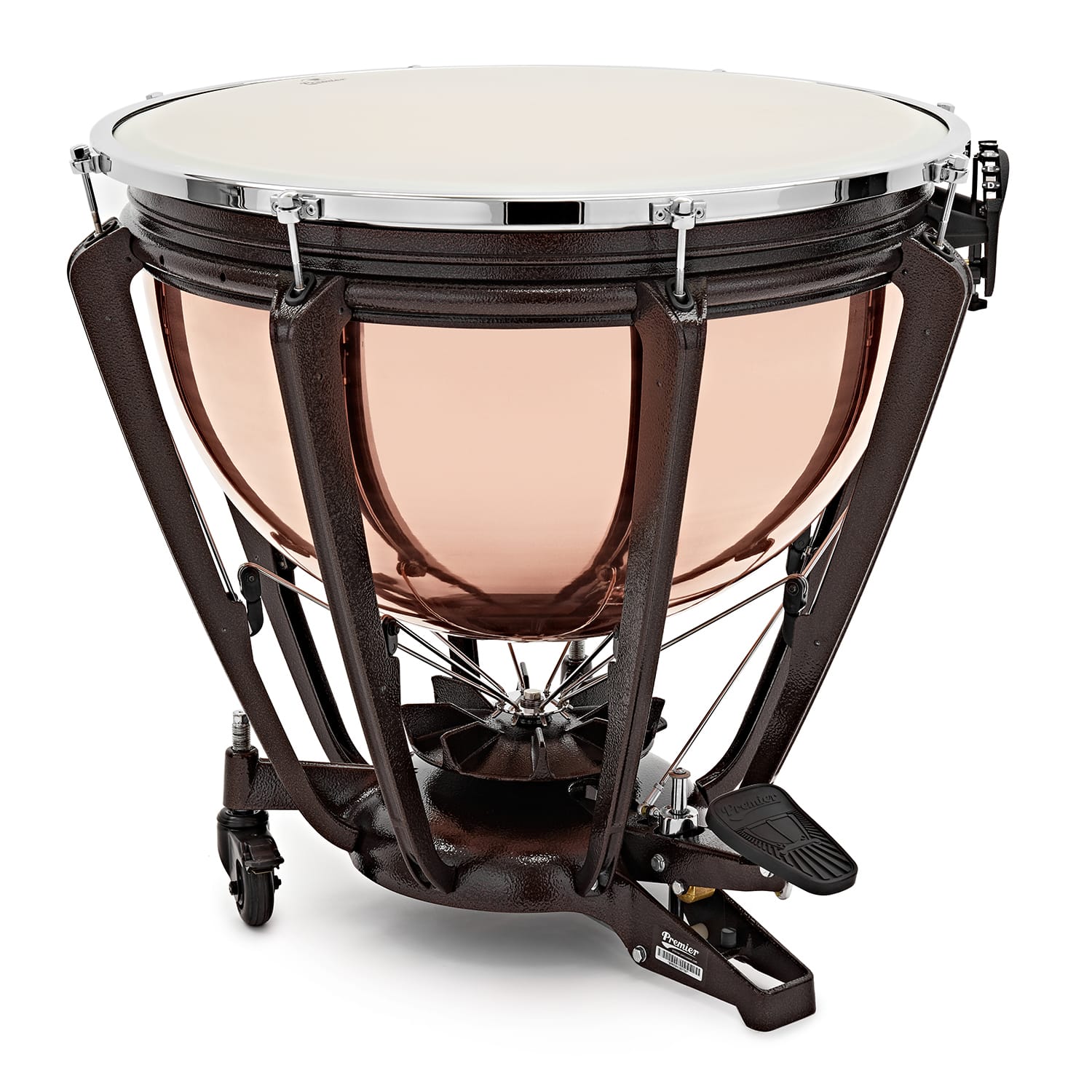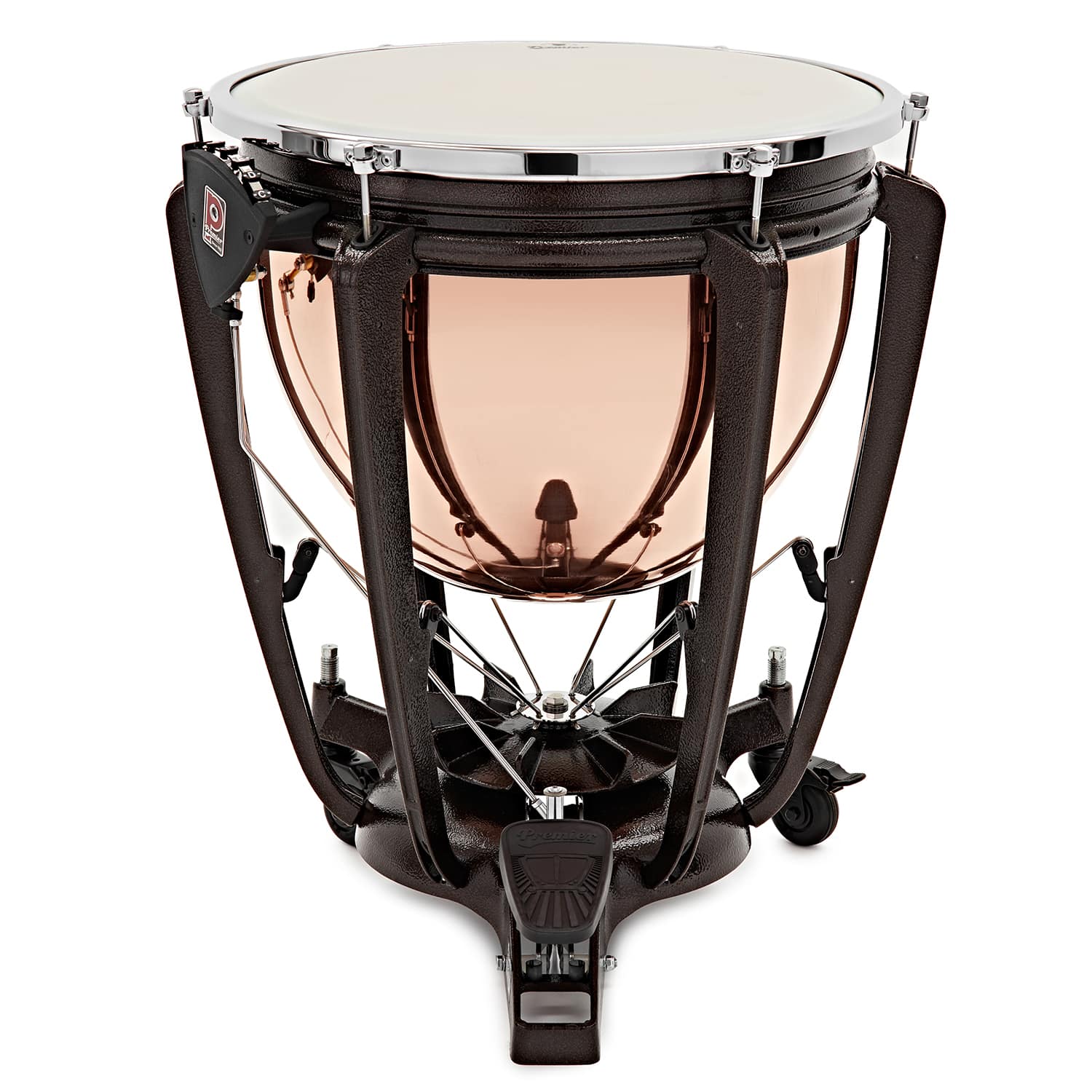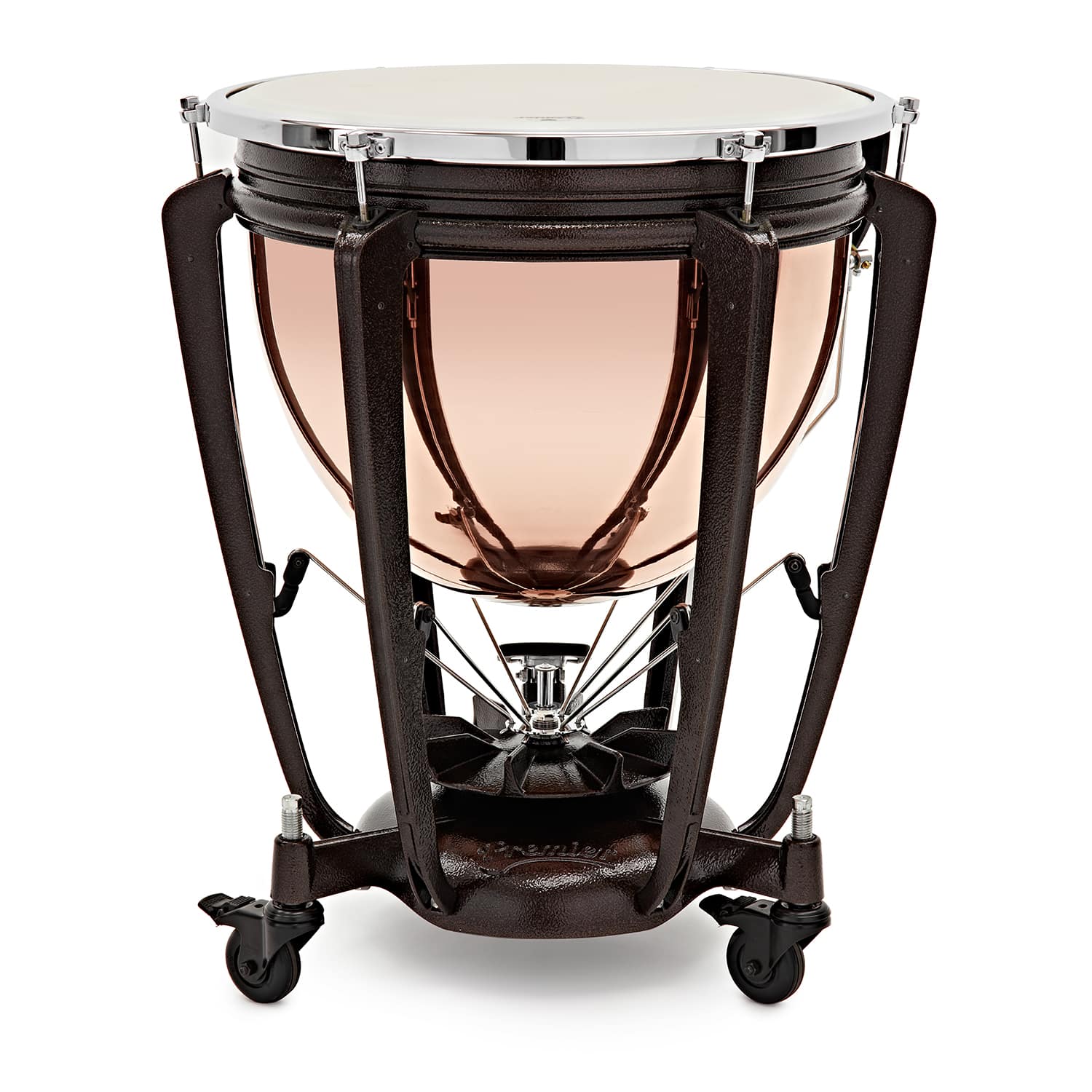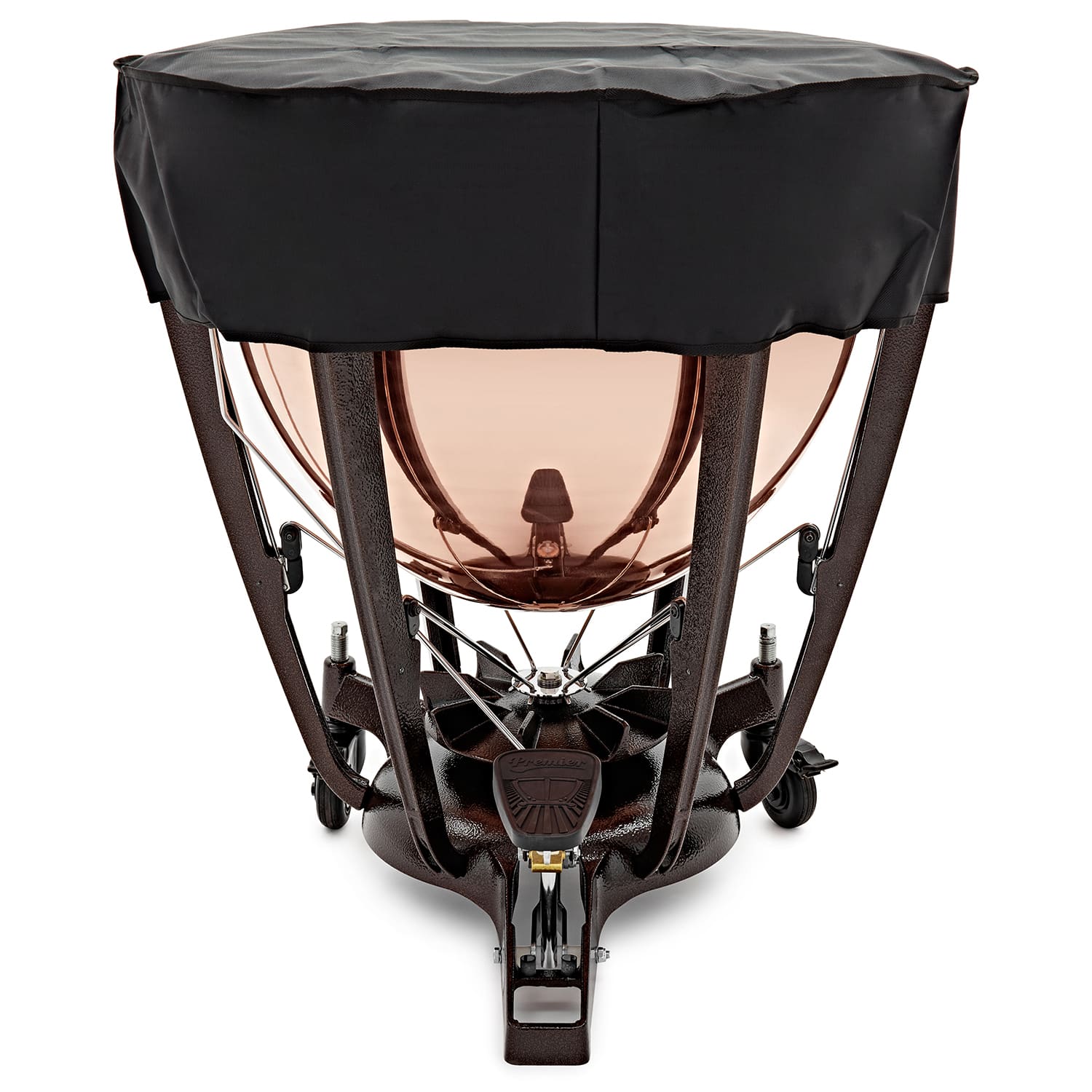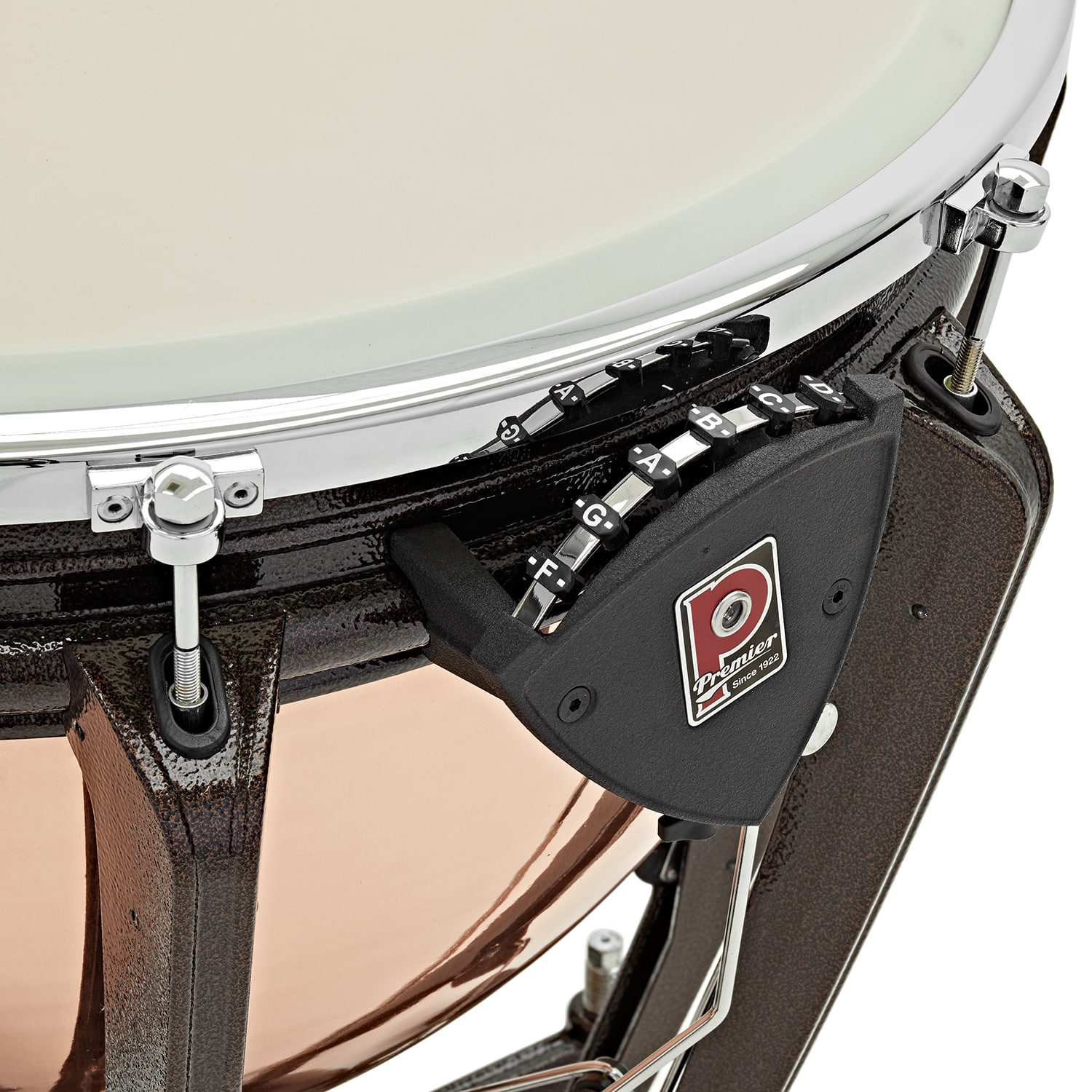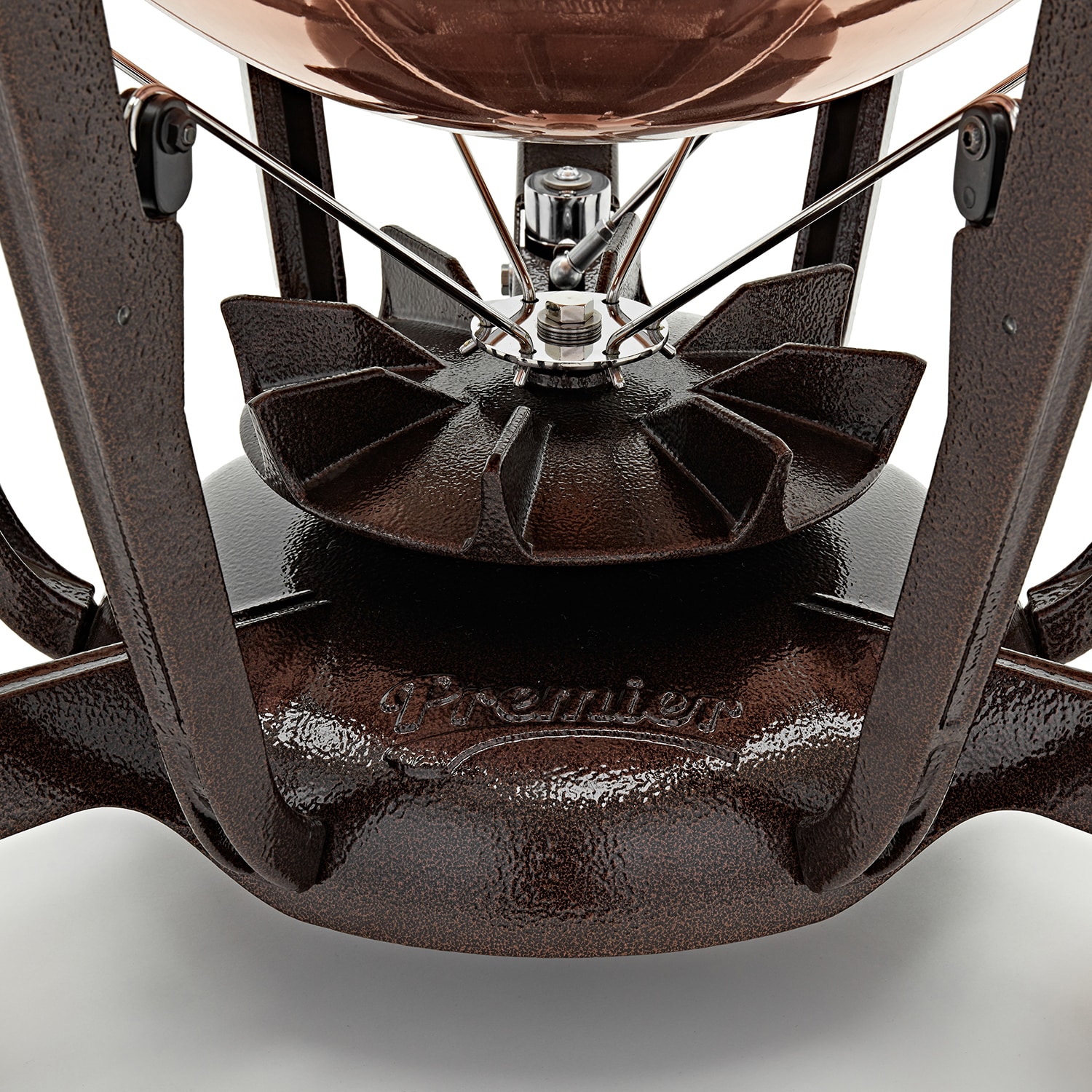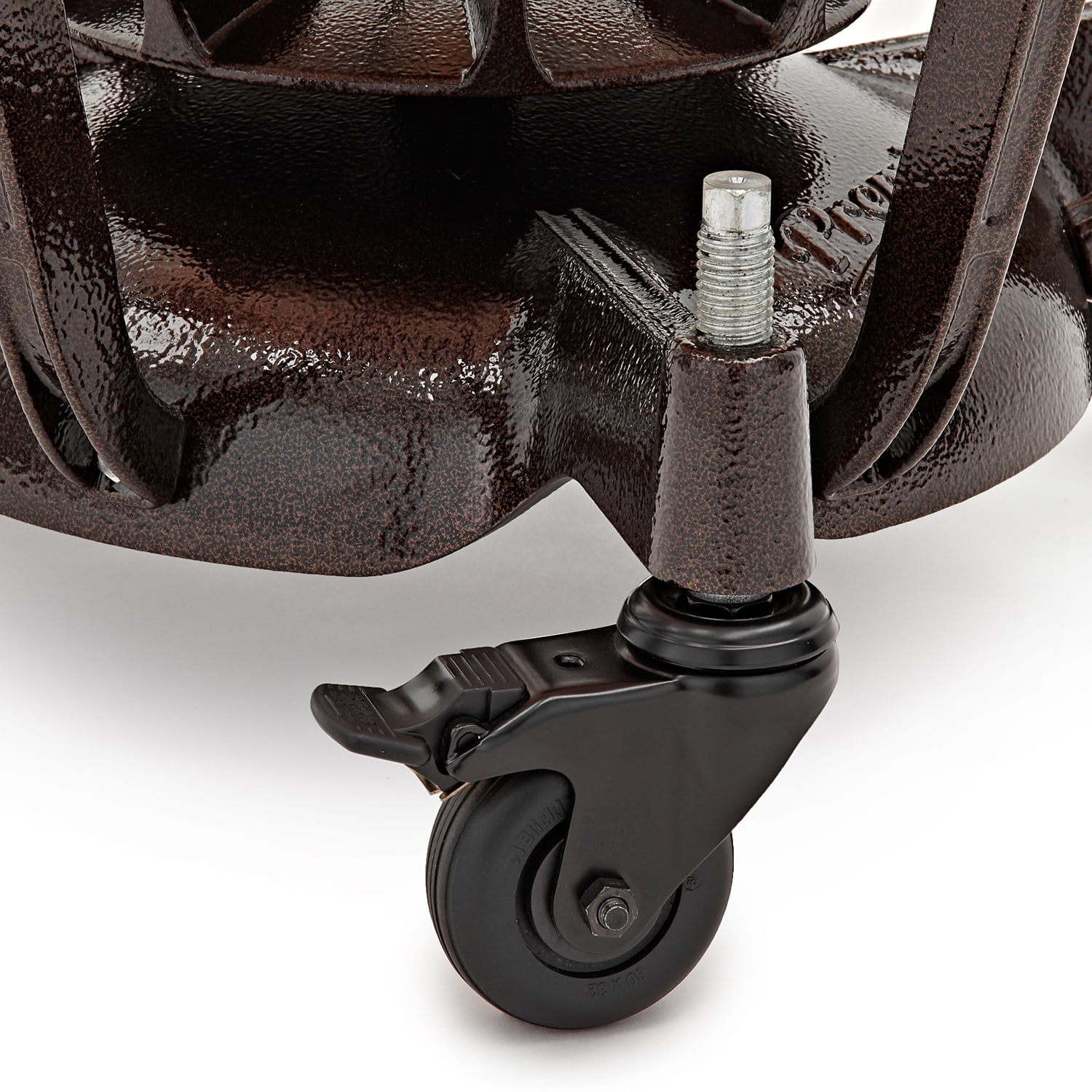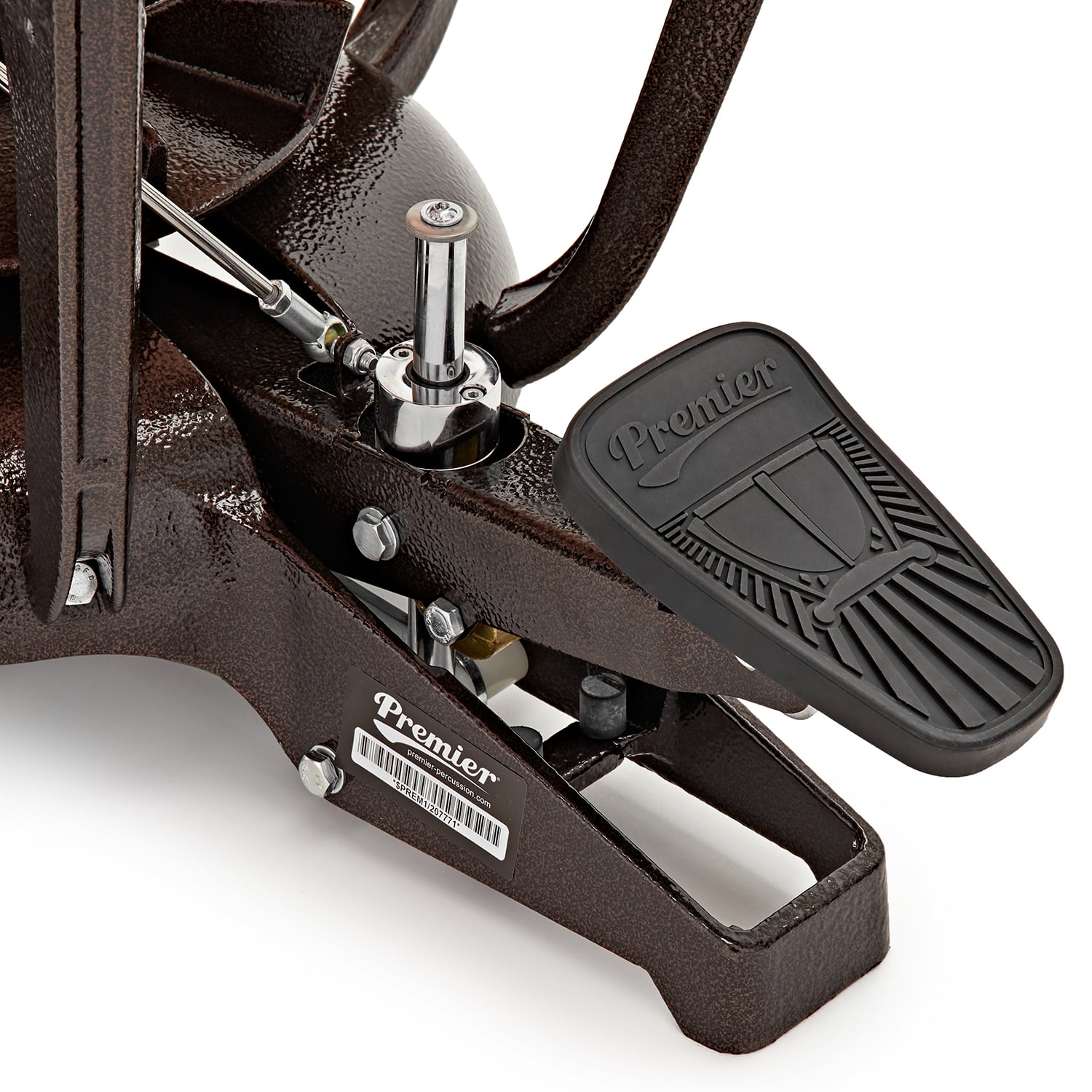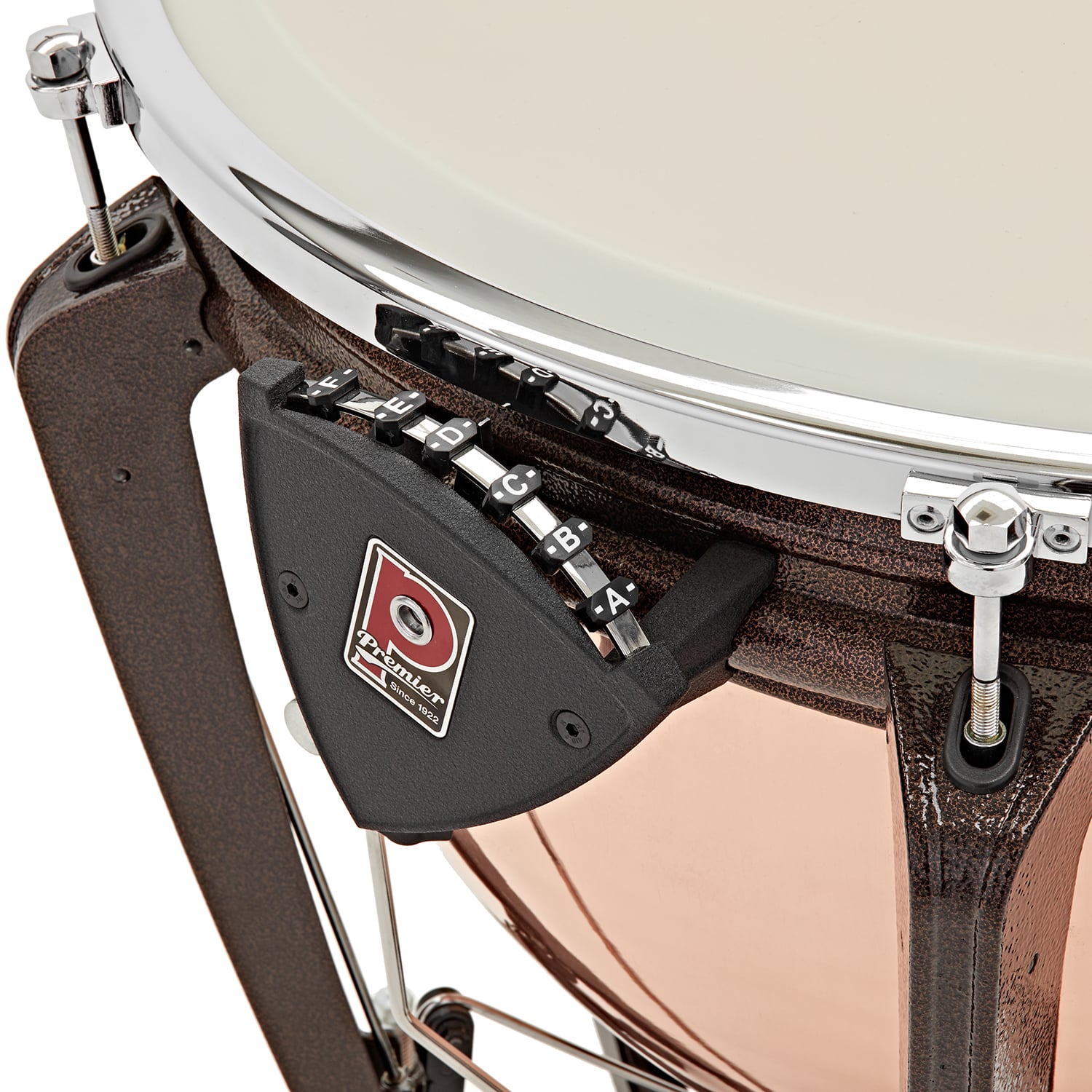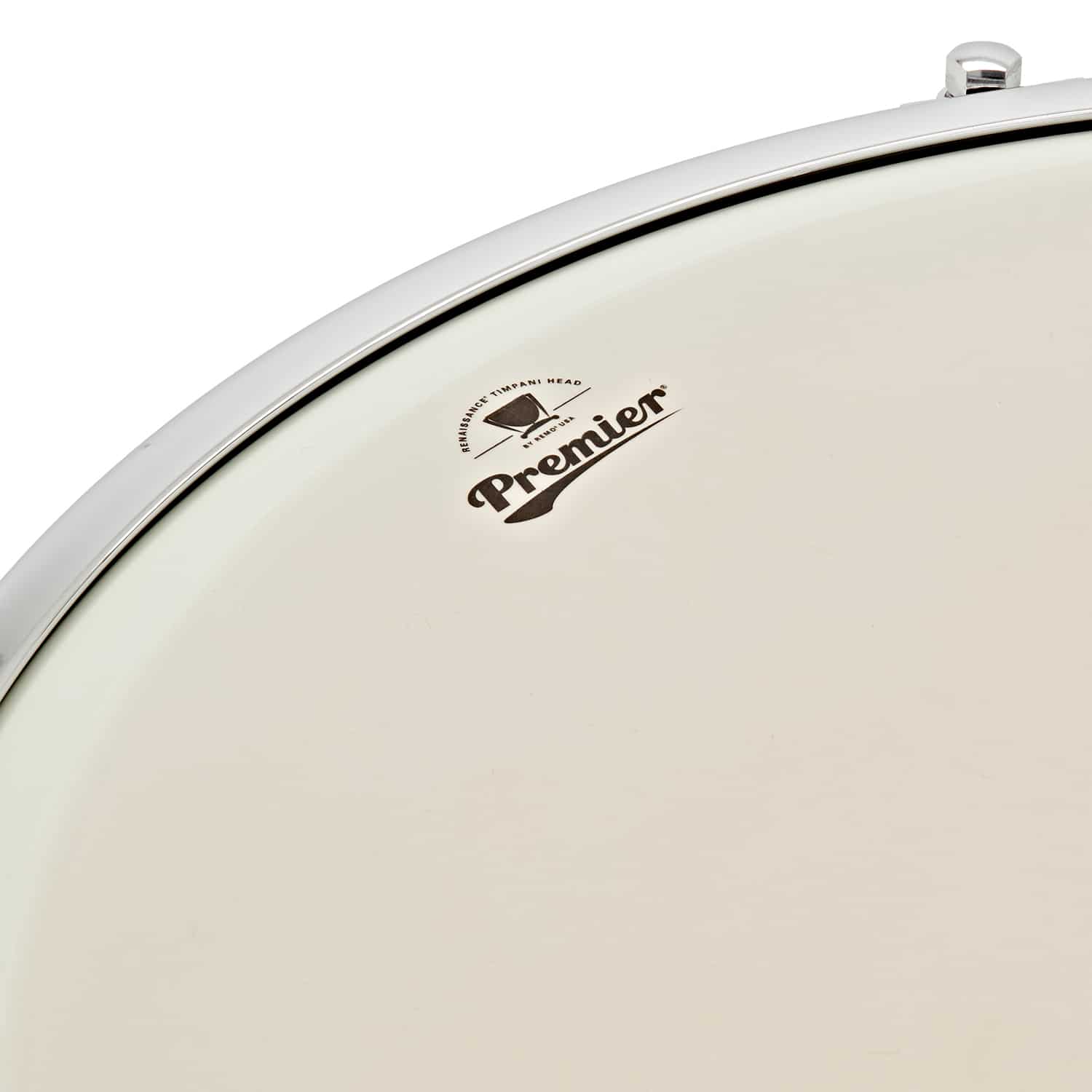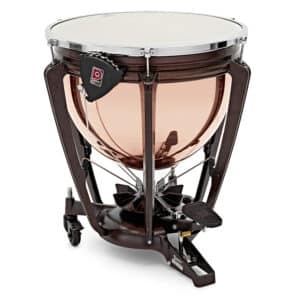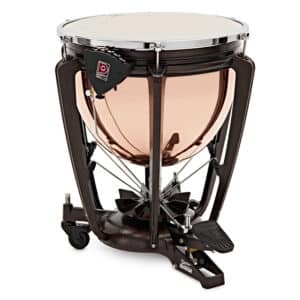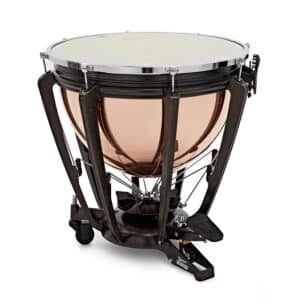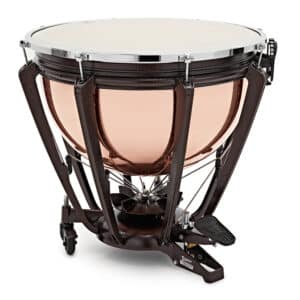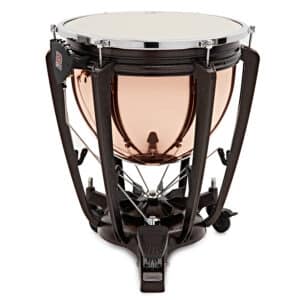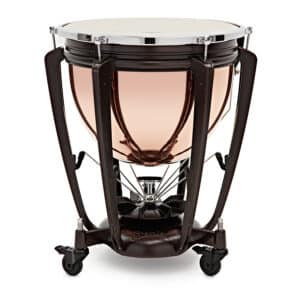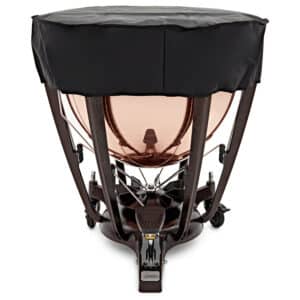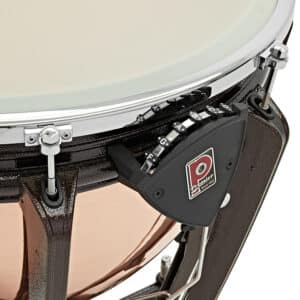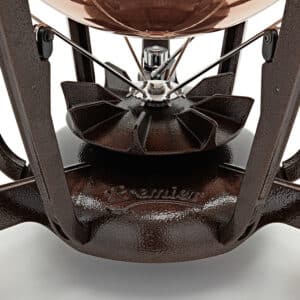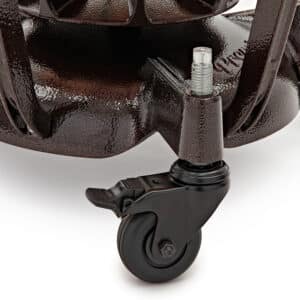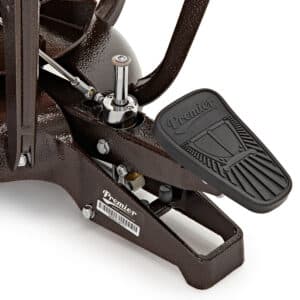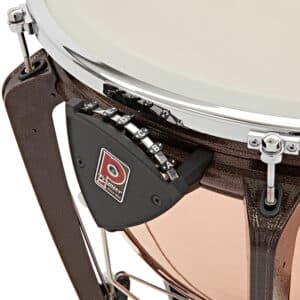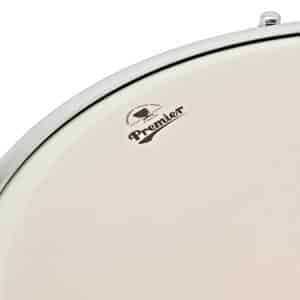 Key Features
Parabolic copper bowl
International sizing
Improved pedal action
Angled tuning gauge
Foot operated, fine-tuning crown wheel
2″ oversized chrome plated counterhoop
Premier Remo Renaissance heads
Retooled timpani frame
Precision radial rods for consistent pull and alignment
Large, non-slip rubber pedal
Height adjustable braked castors
Half-drop cover and tuning key included
Premier Elite pedal timpani have been precisely crafted to produce a full-bodied, organic sound. Created with orchestral playing specifically in mind, its parabolic shape focusses the internal reflections to a single point, for a more coherent and reliable tone across the entire tuning range.
Every element of the bowl's design has been manufactured to Premier's meticulous specification. A uniform wall thickness, and highly polished finish ensure a timbre that's consistent, while responding to the demanding dynamic range of orchestral performances.
Practical playability is at the forefront of the Premier Elite's design, and that begins with its tuning system. As well as an improved, smoother pedal mechanism, the Elite's 'Shield' tuning gauge has been revised and revamped for maximum visibility and easy operation. Fed directly from the pedal, the gauge is incredibly accurate, making it ideal for high pressure scenarios.
Elite timpani also boast a crown wheel for fine-tuning of the instrument's overall pitch. Combined with the pedal, this guarantees speedy and accurate tuning and pitch changes.
All Elite timpani incorporate an 'international' range of sizes. The standard 32″, 29″, 26″, and 23″ diameter instruments produce a 9″ overall span, creating a range of tuning options, so you can always select the timpani with the ideal tone for the note you require.
Each Premier Elite timpani comes fitted with an outstanding, Remo Renaissance head. These durable, resonant skins offer impressive sensitivity, with an aluminium insert ring providing extra resilience, stability, and projecting a focussed, warm tone across the entire dynamic range of the instrument.
Options
23"

Elite Timpani

Diameter: 23″ / 58cm
Overall Diameter: 29.5″ / 75cm
Depth: 85cm
Weight: 47.4kg
Tuning Range: C3 – A4

TEP23C

26"

Elite Timpani

Diameter: 26″ / 66cm
Overall Diameter: 26″ / 66cm
Depth: 89cm
Weight: 49.2kg
Tuning Range: A2 – F3

TEP26C

29"

Elite Timpani

Diameter: 29″ / 73.7cm
Overall Diameter: 35″ / 90cm
Depth: 93cm
Weight: 57.2kg
Tuning Range: F2 – D3

TEP29C

32"

Elite Timpani

Diameter: 32″ / 81cm
Overall Diameter: 38″ / 96cm
Depth: 96cm
Weight: 60.4kg
Tuning Range: D2 – B2

TEP32C