Available in hammered brass, maple, and steel shells, Beatmaker snares each have their own distinct sound characteristics and are staple models ideally suited for professional session and live drummers.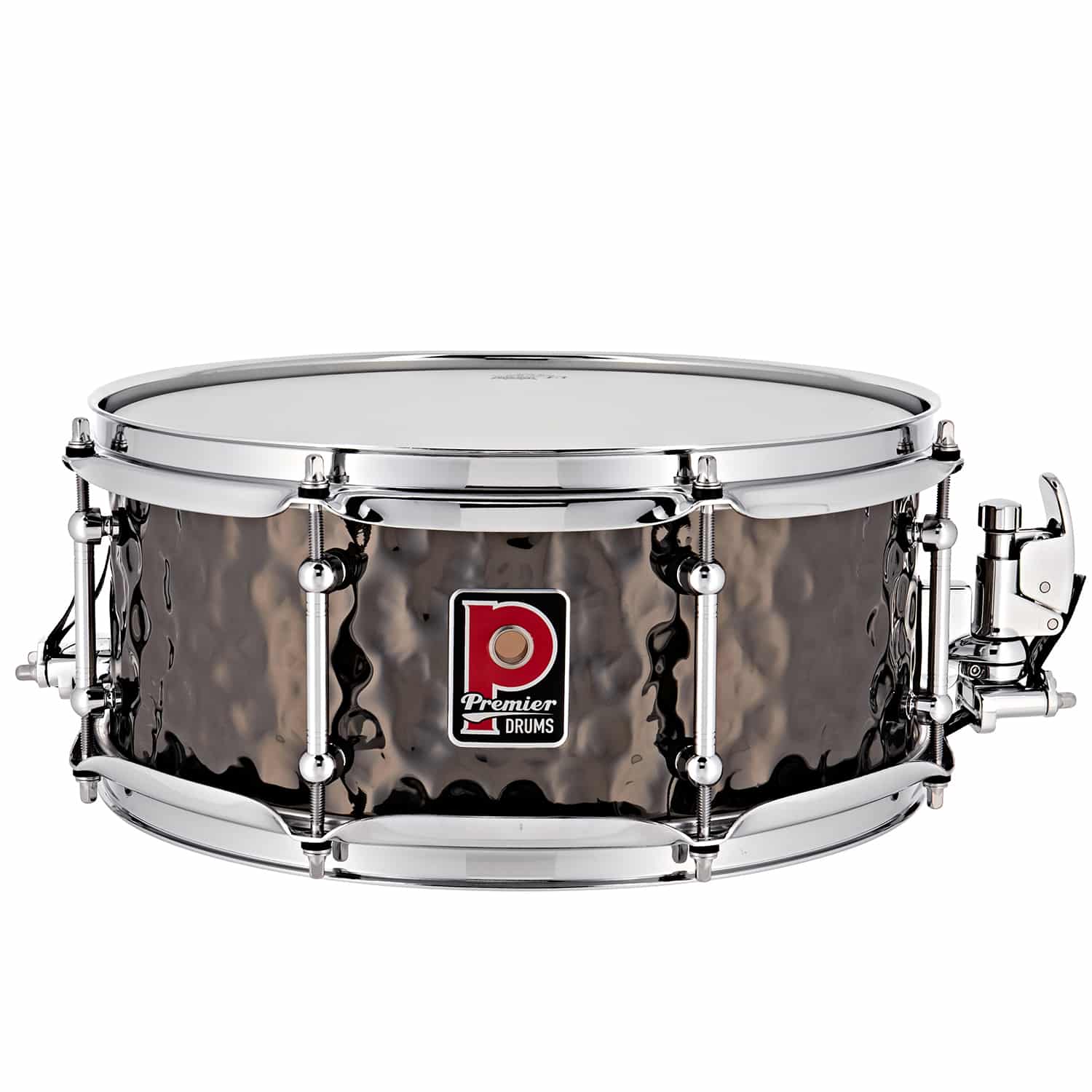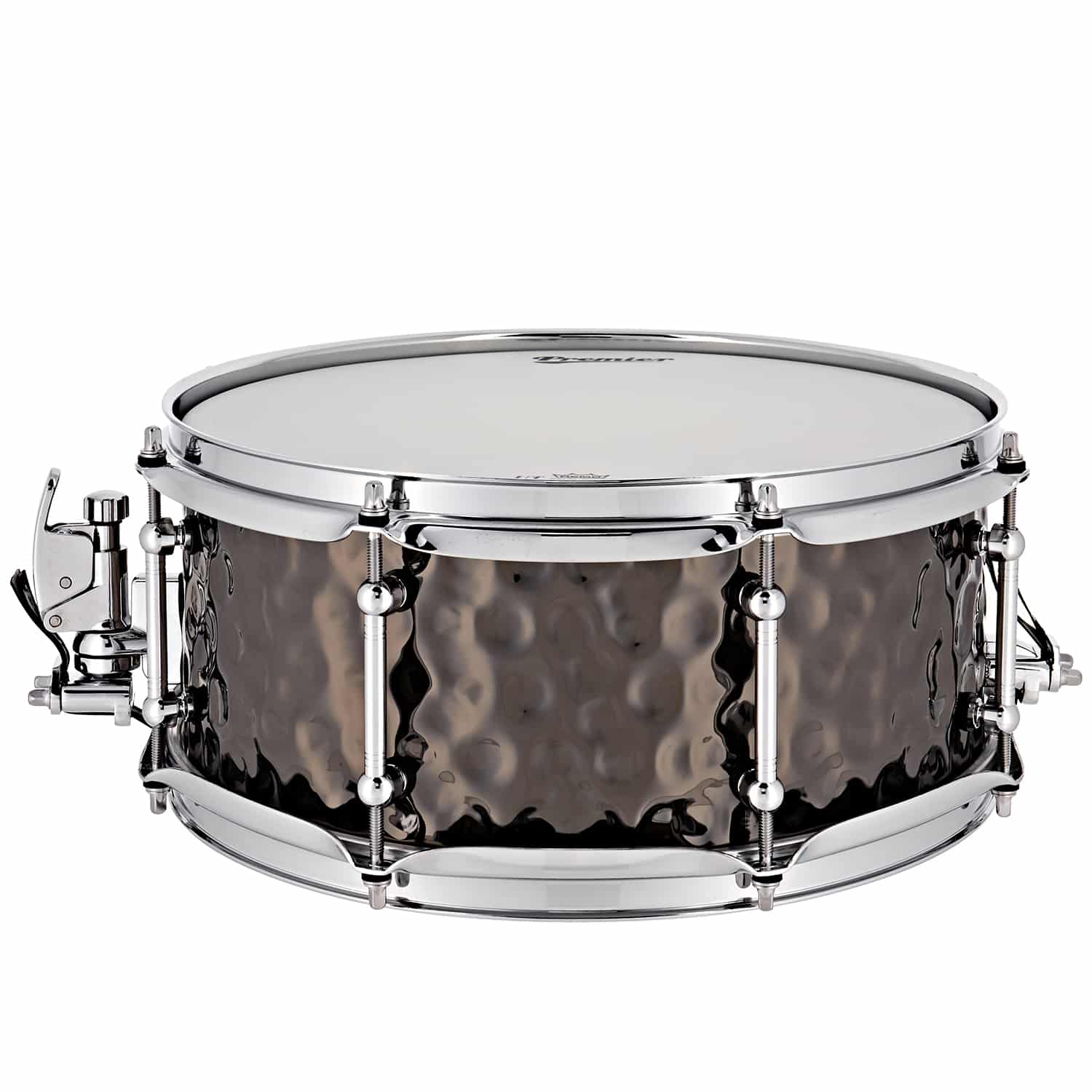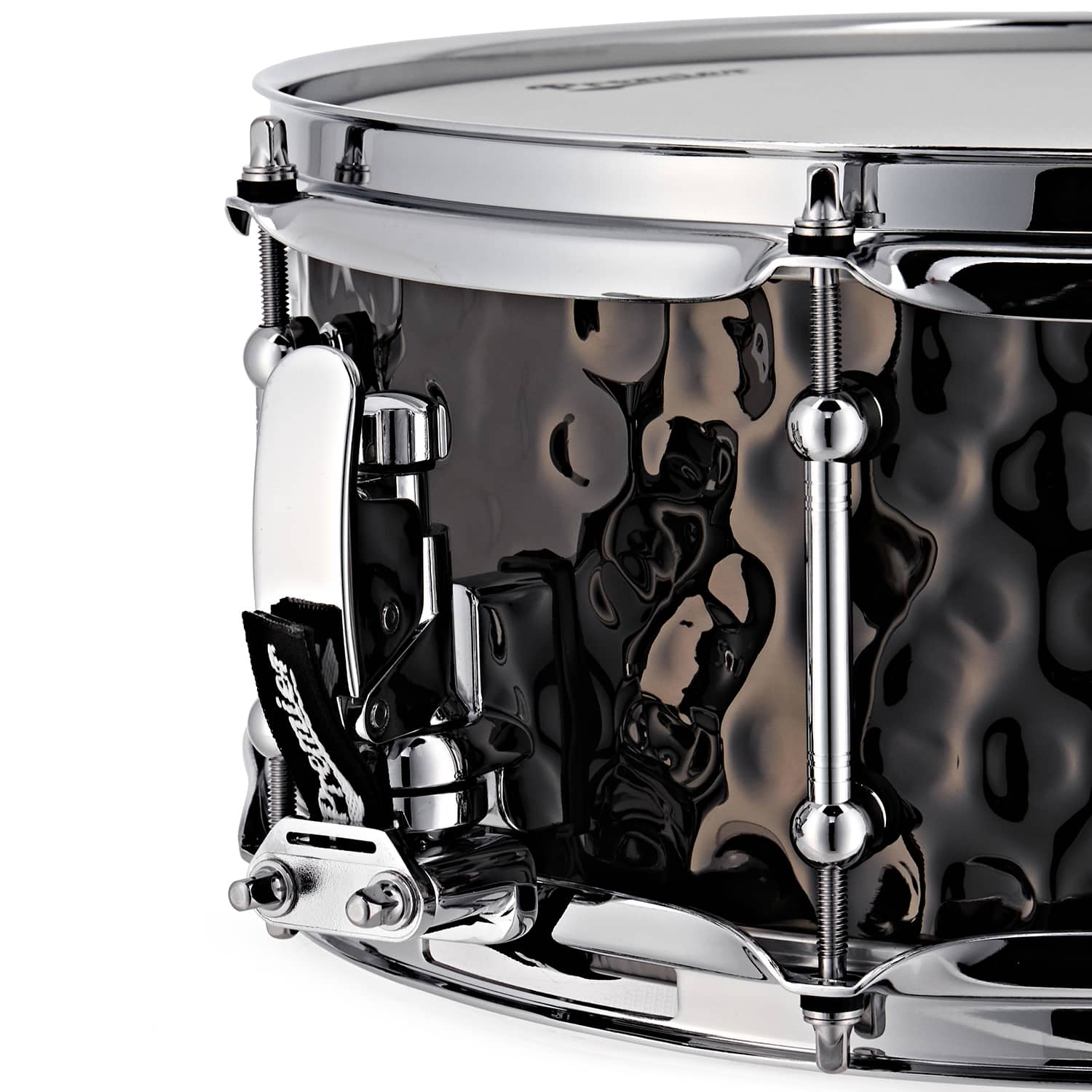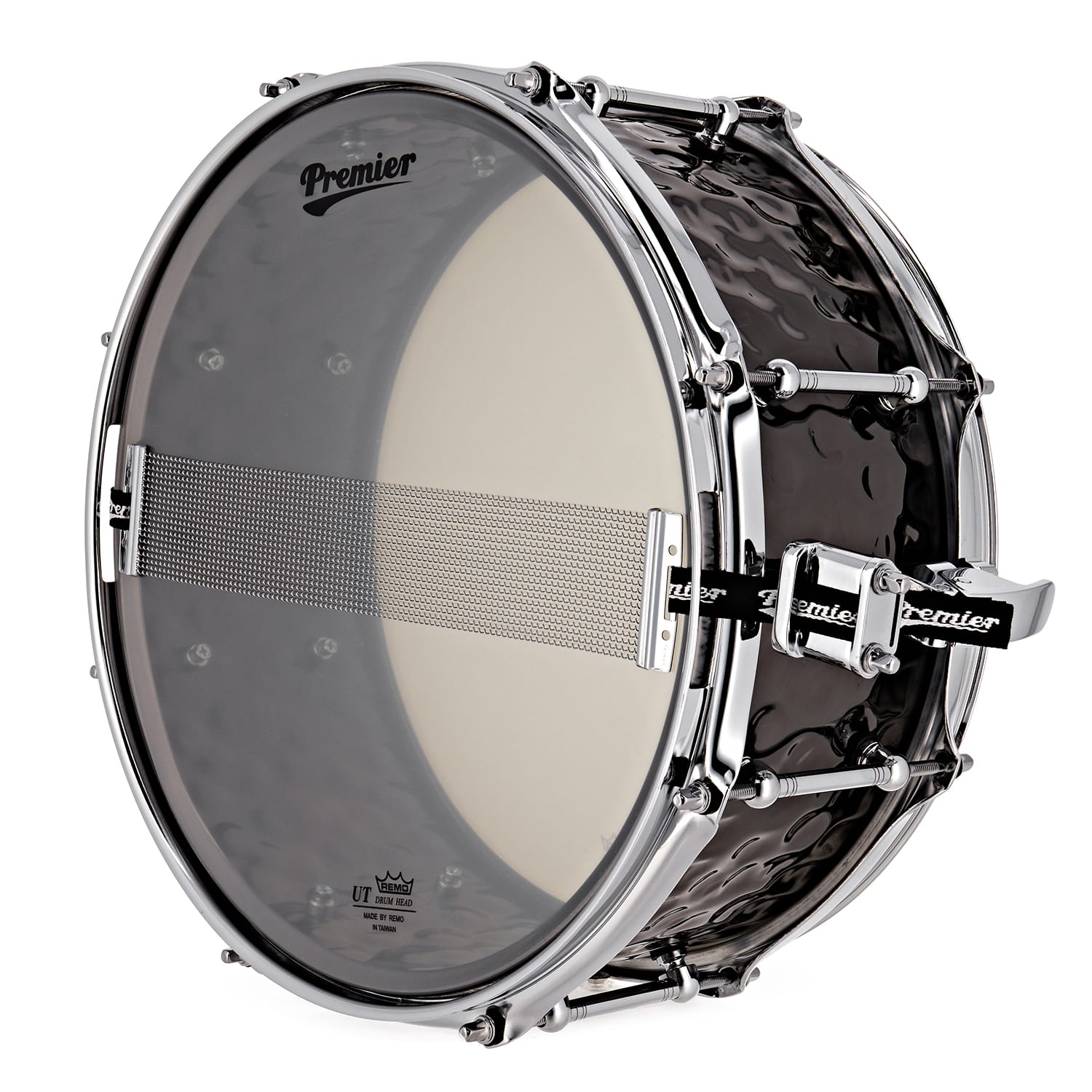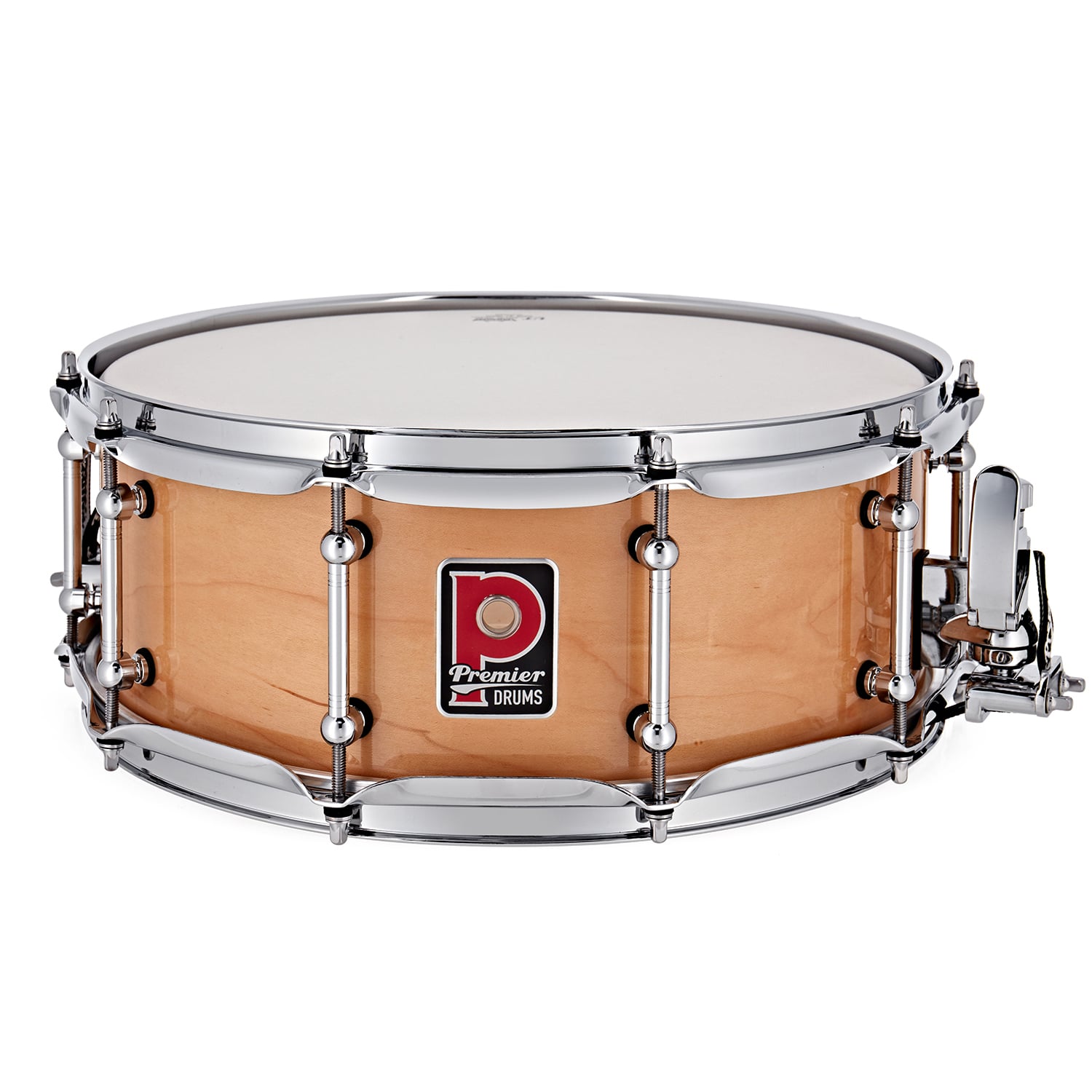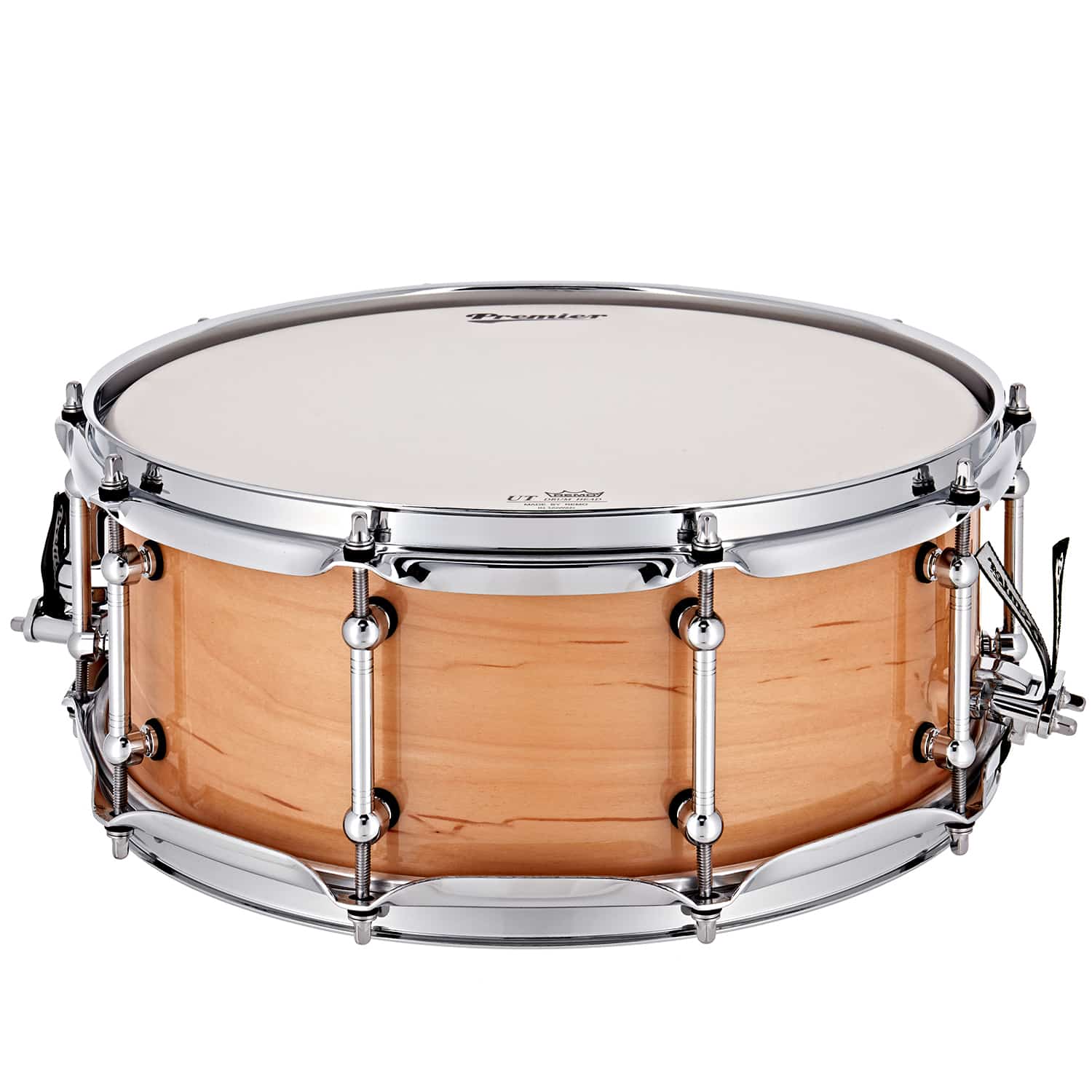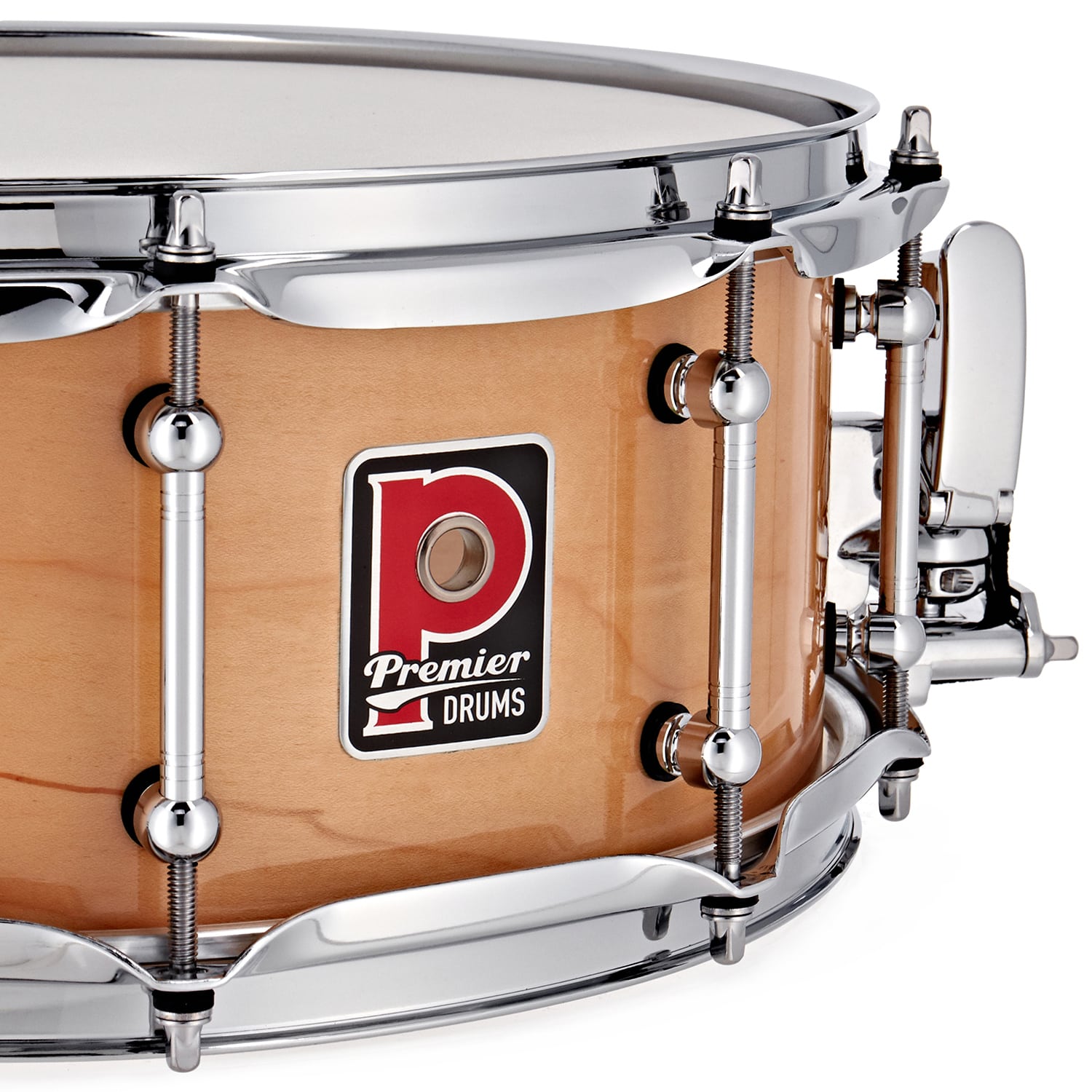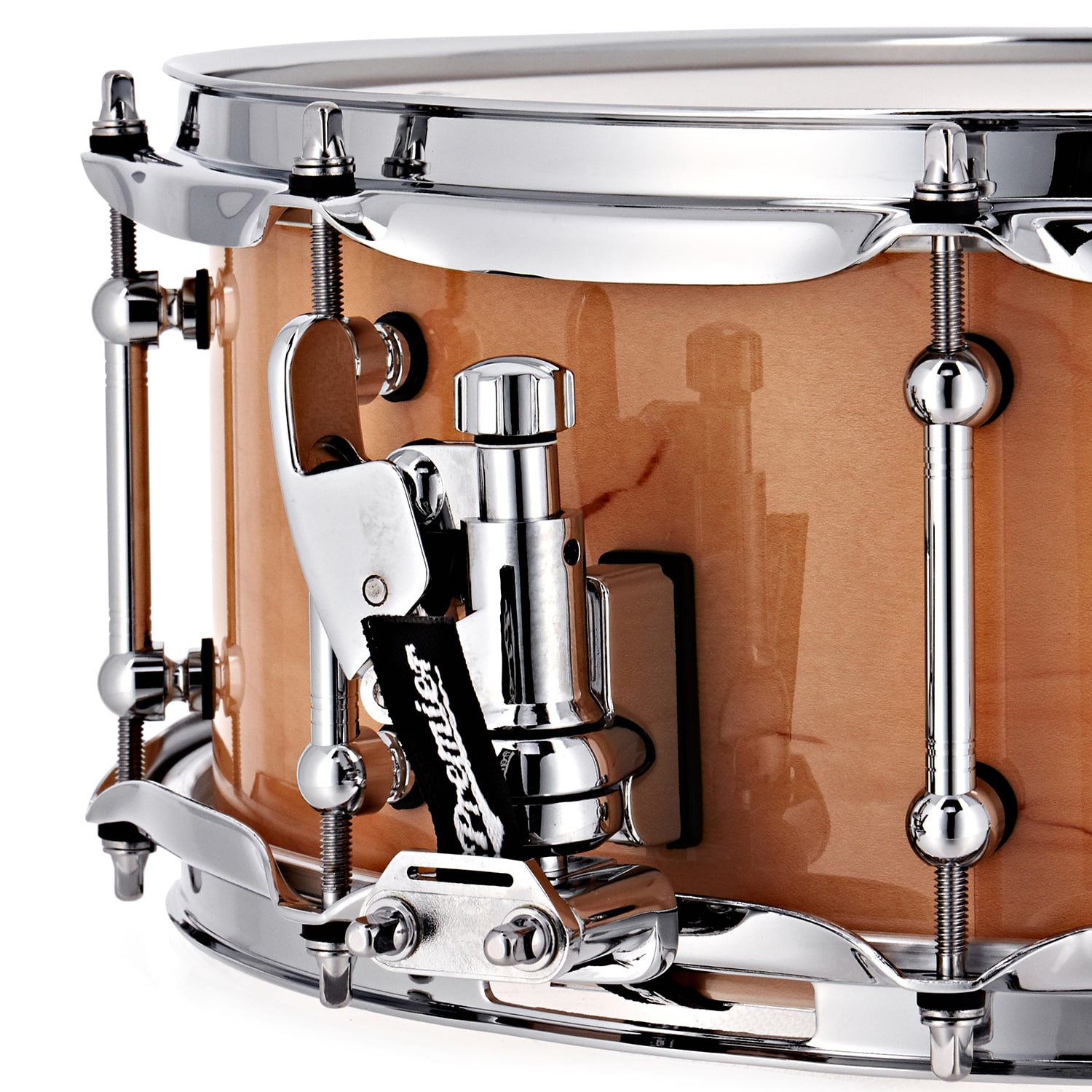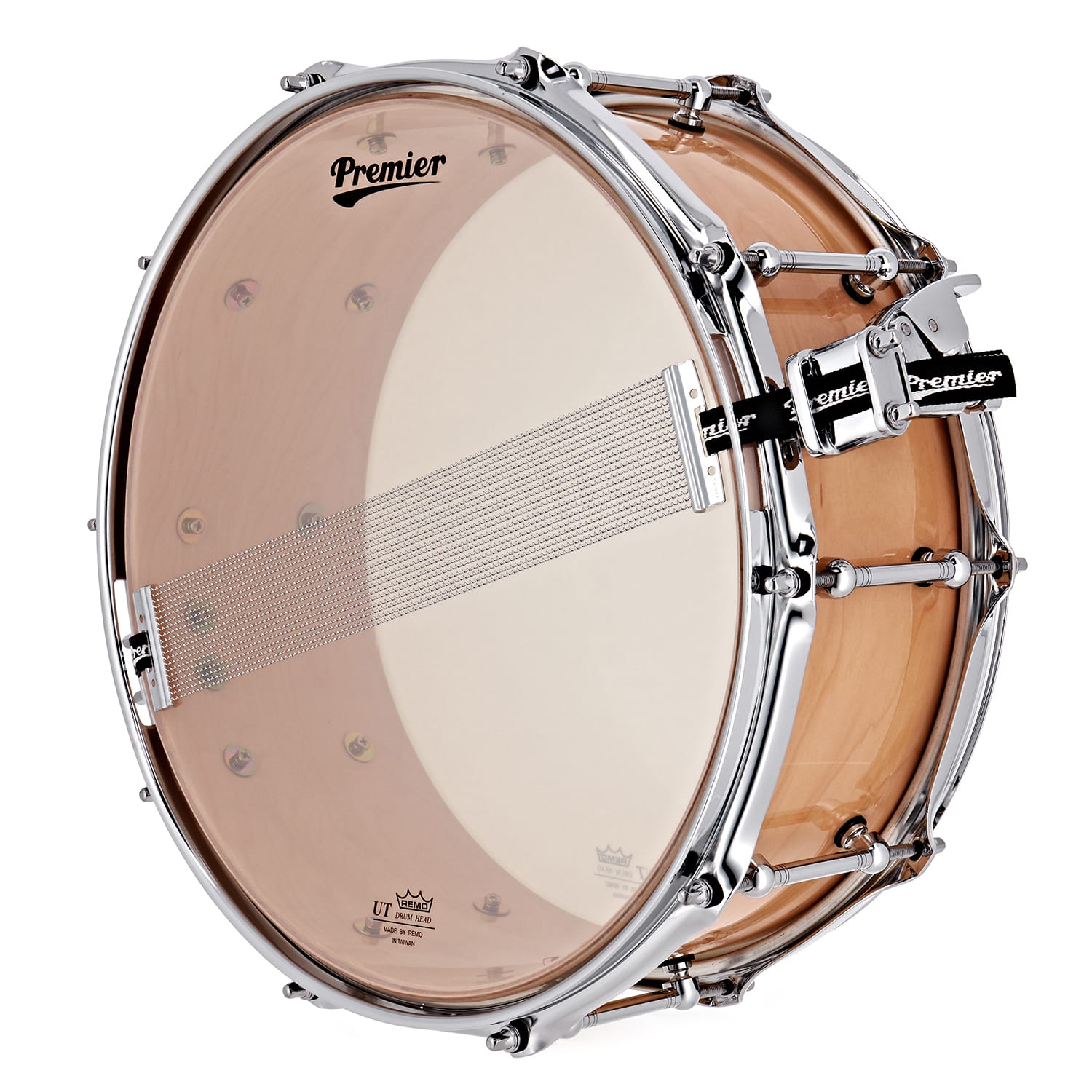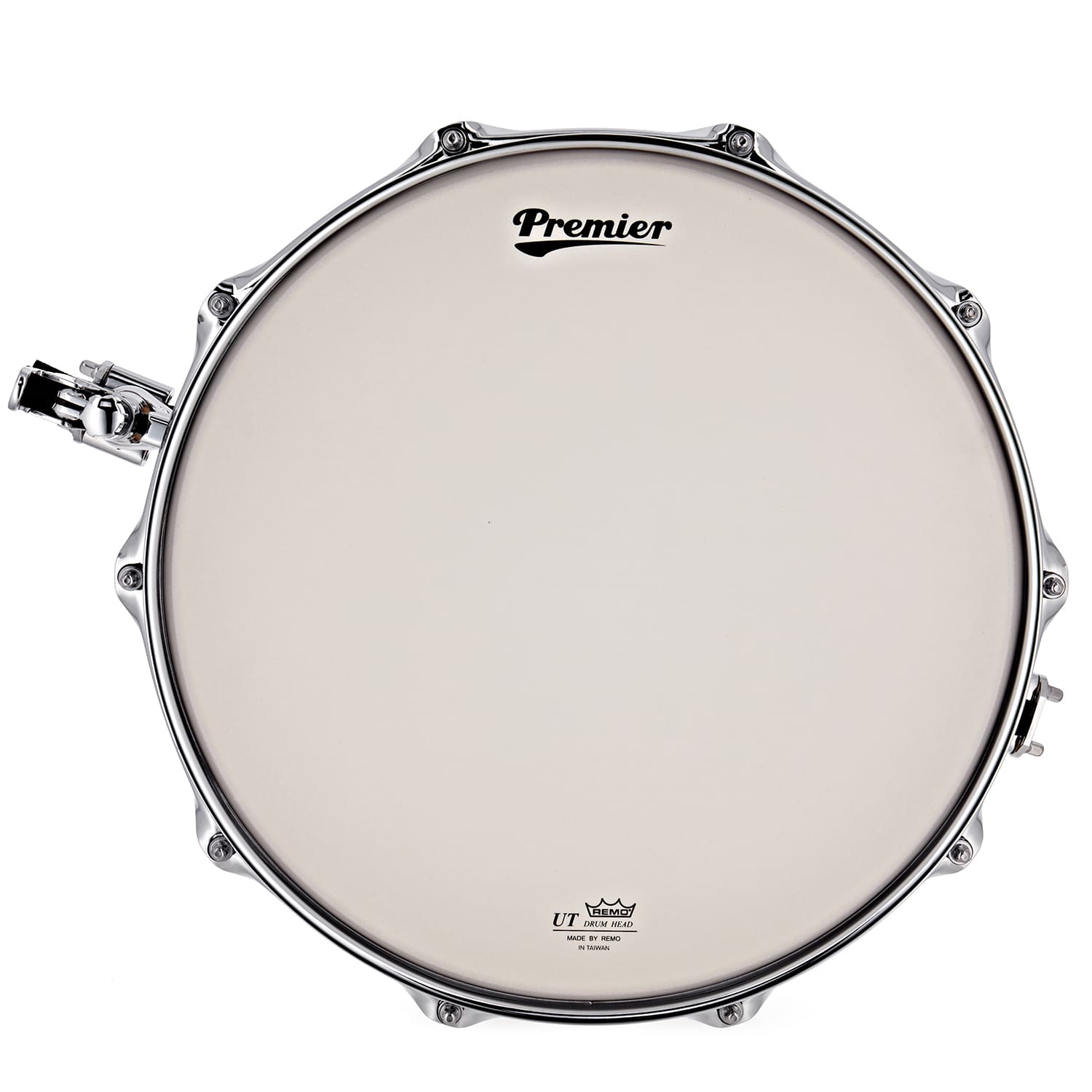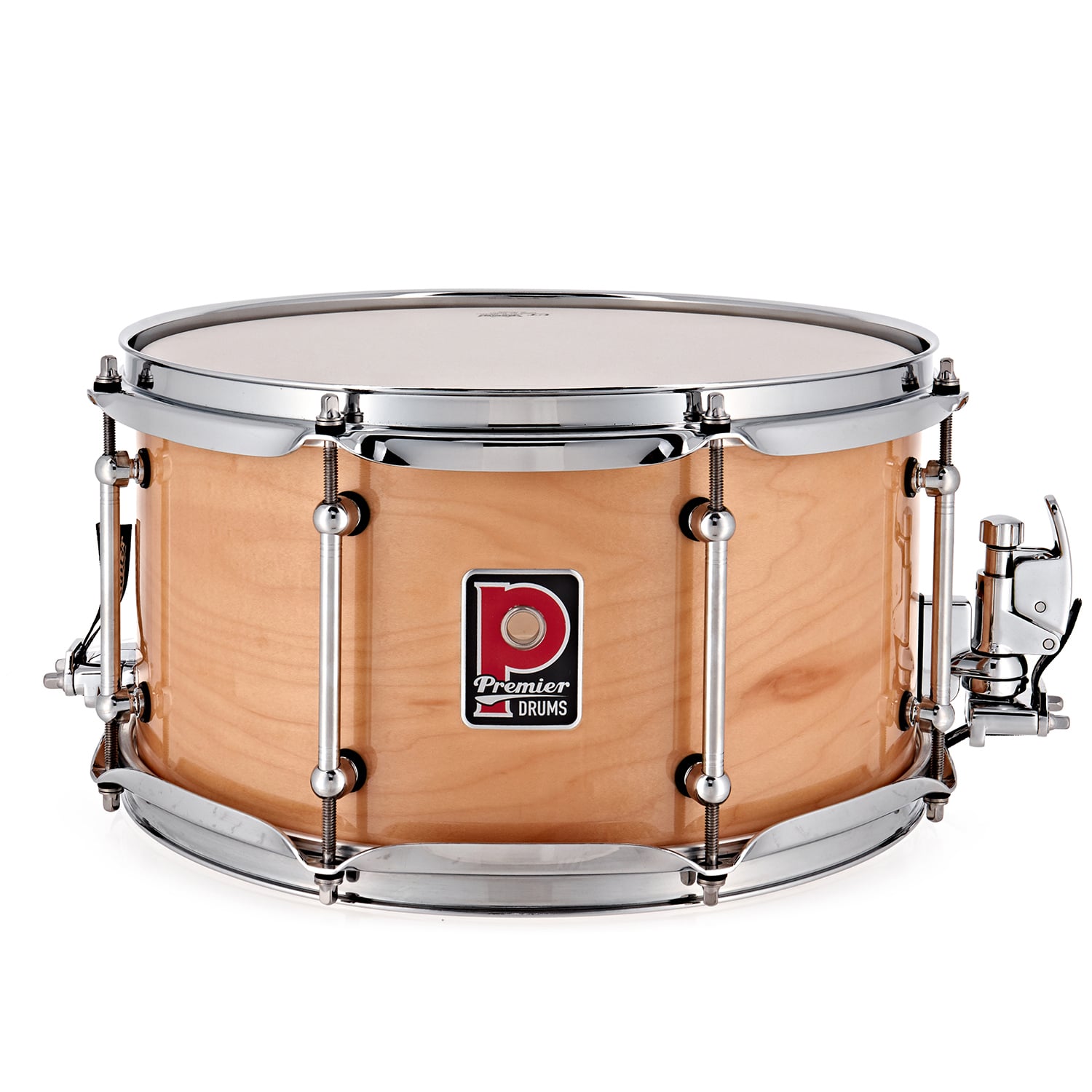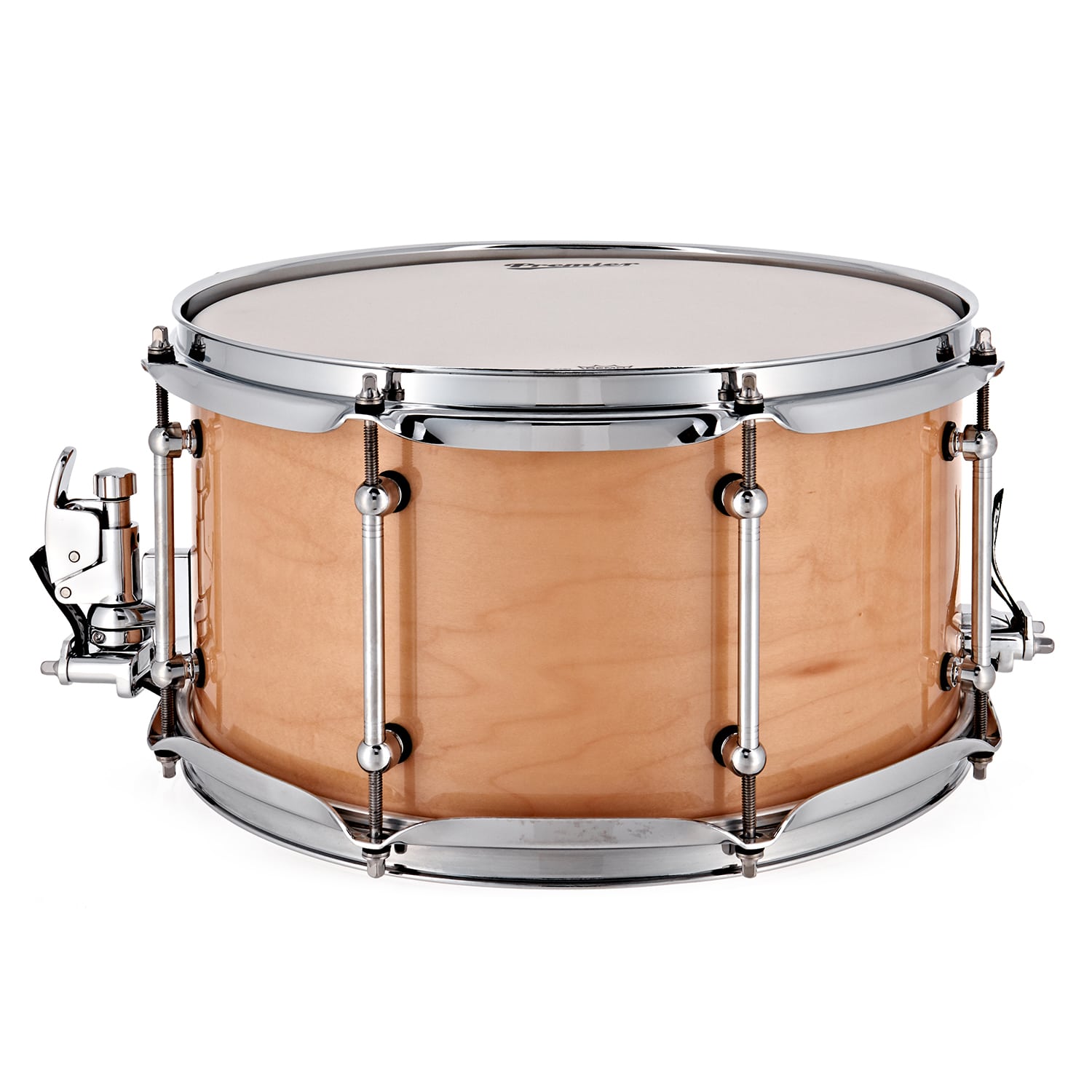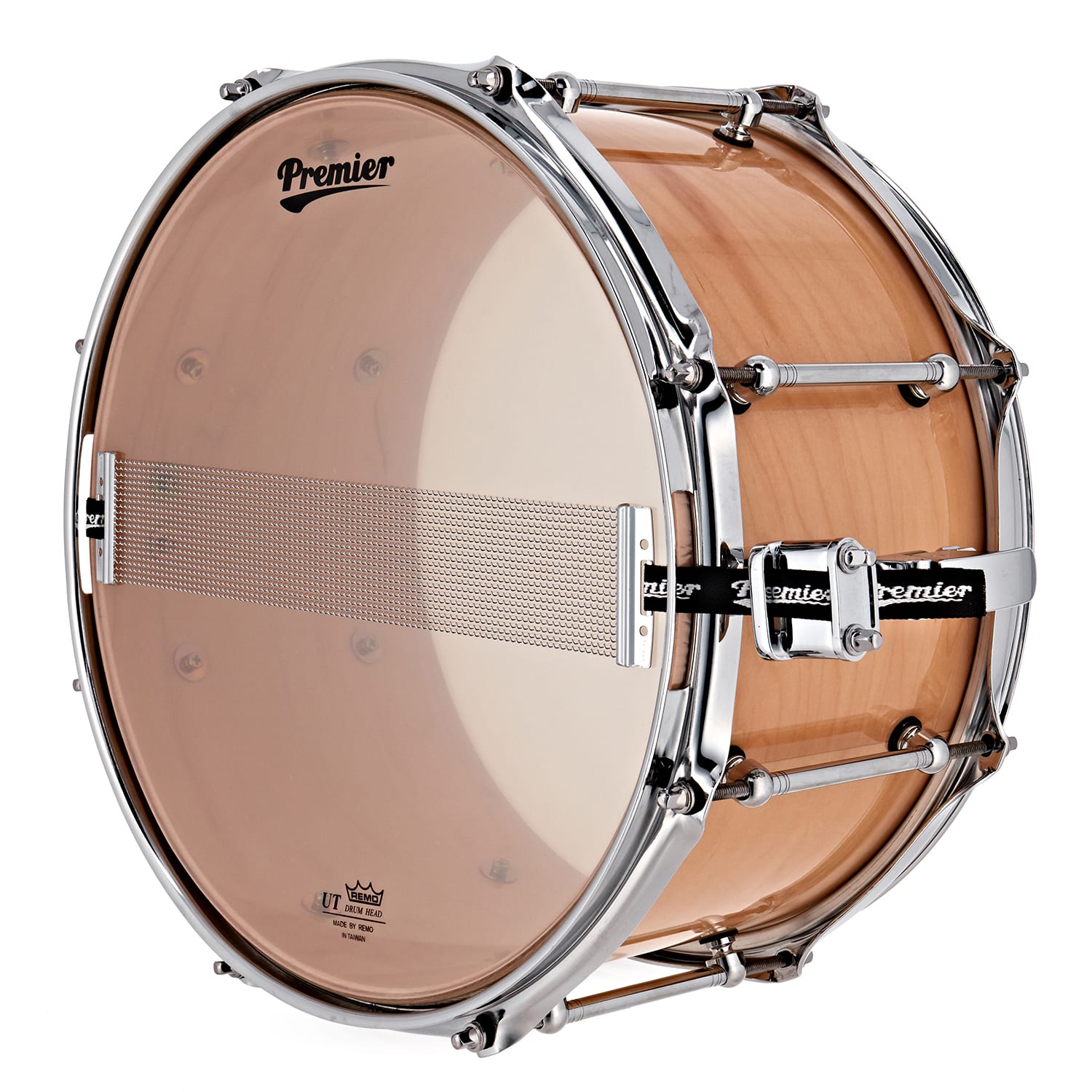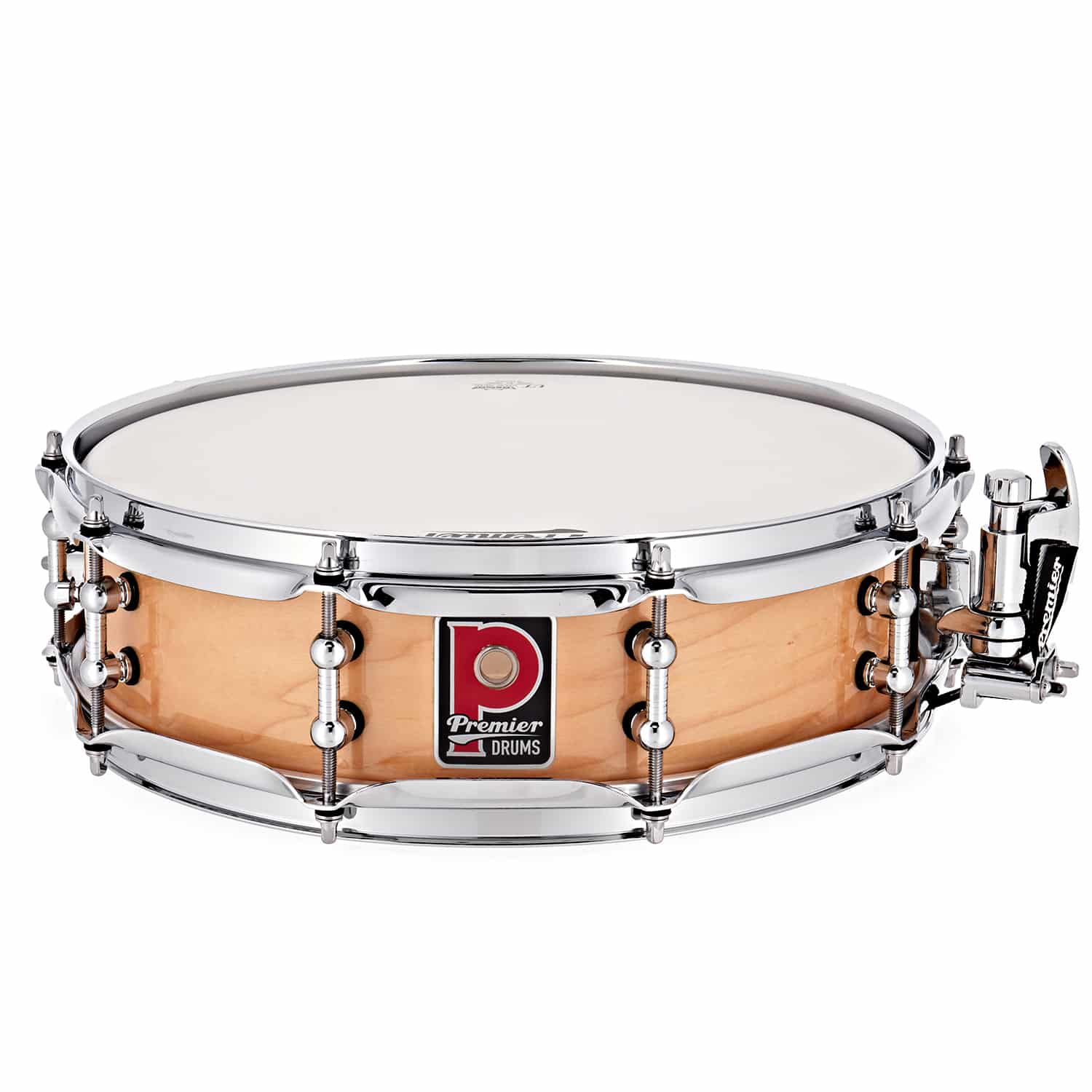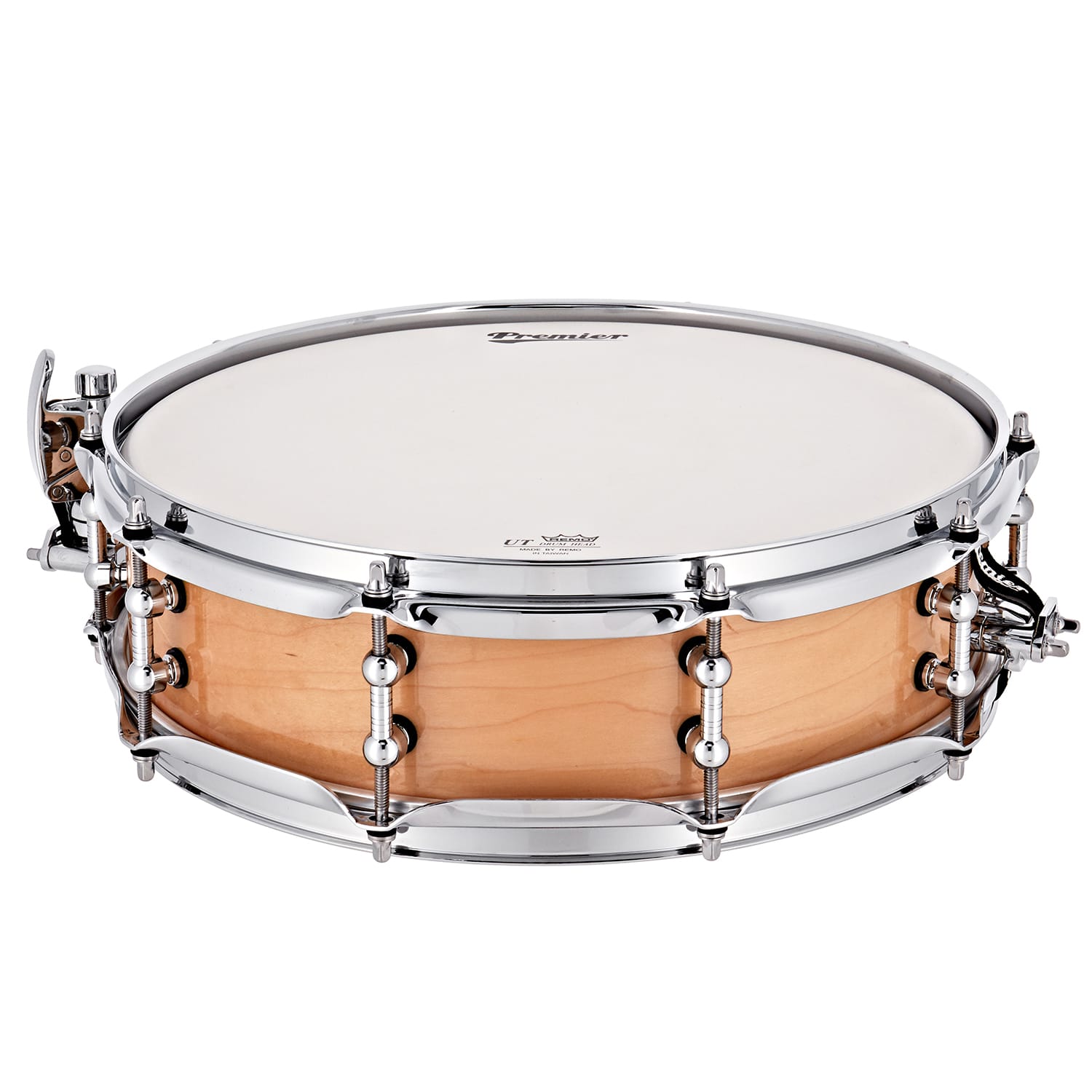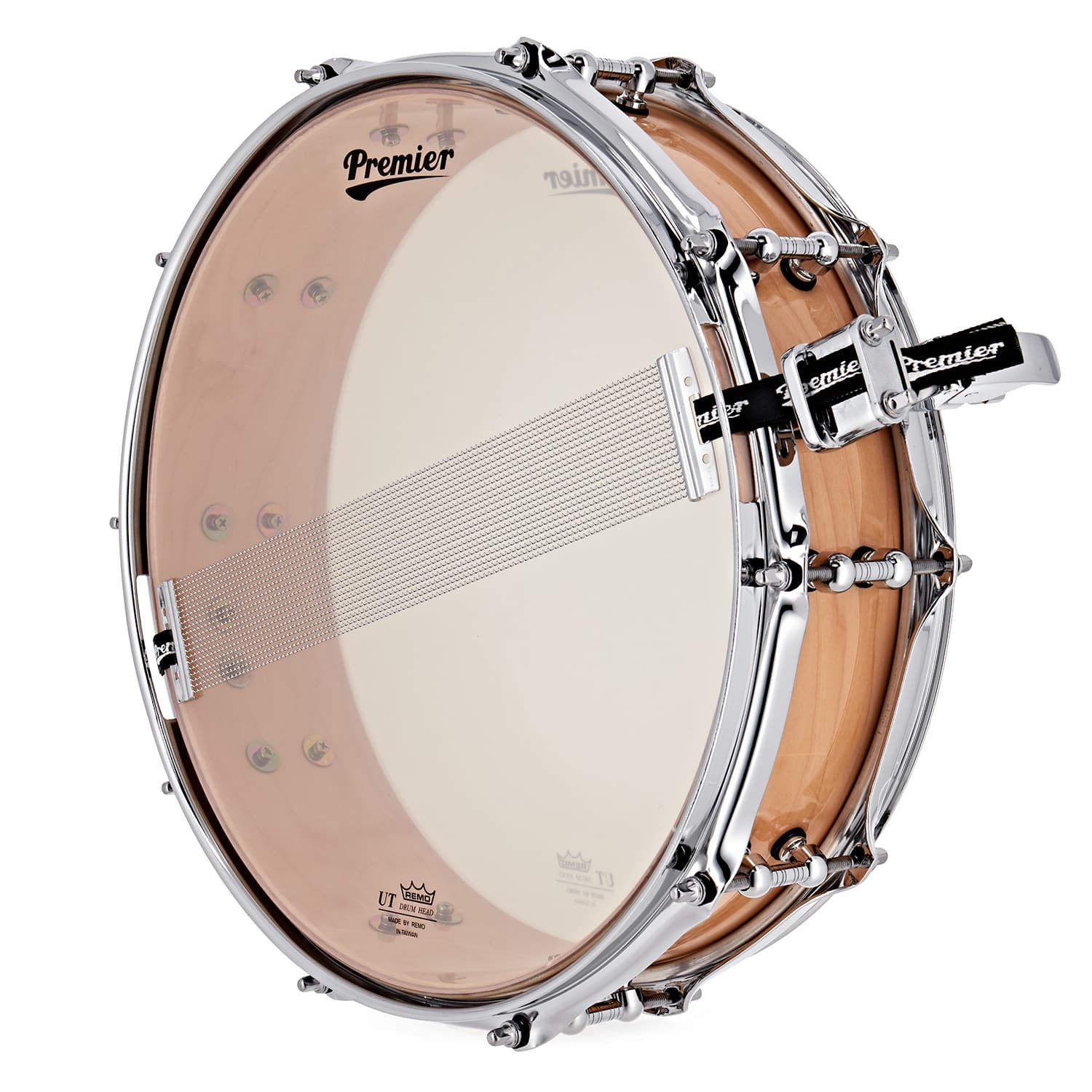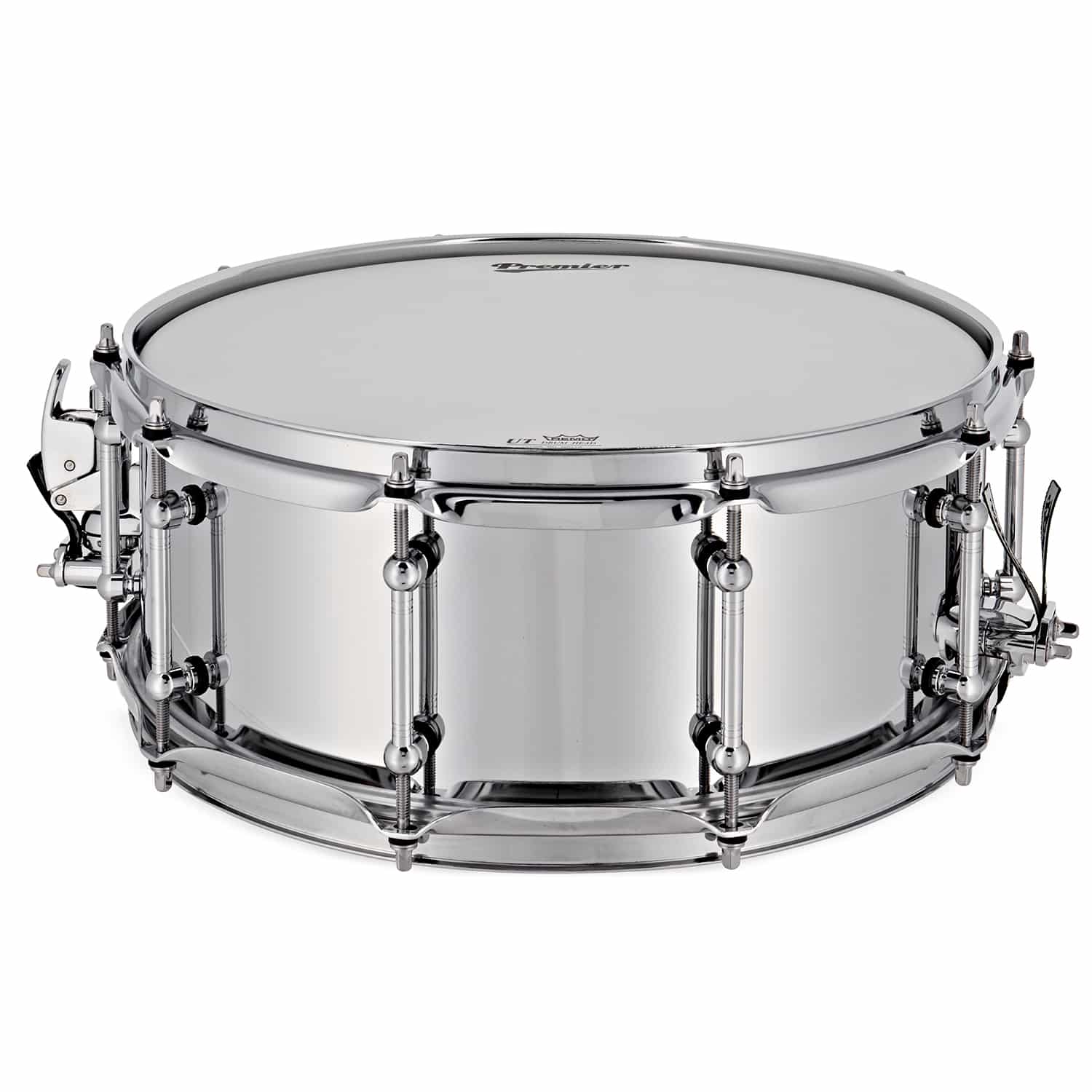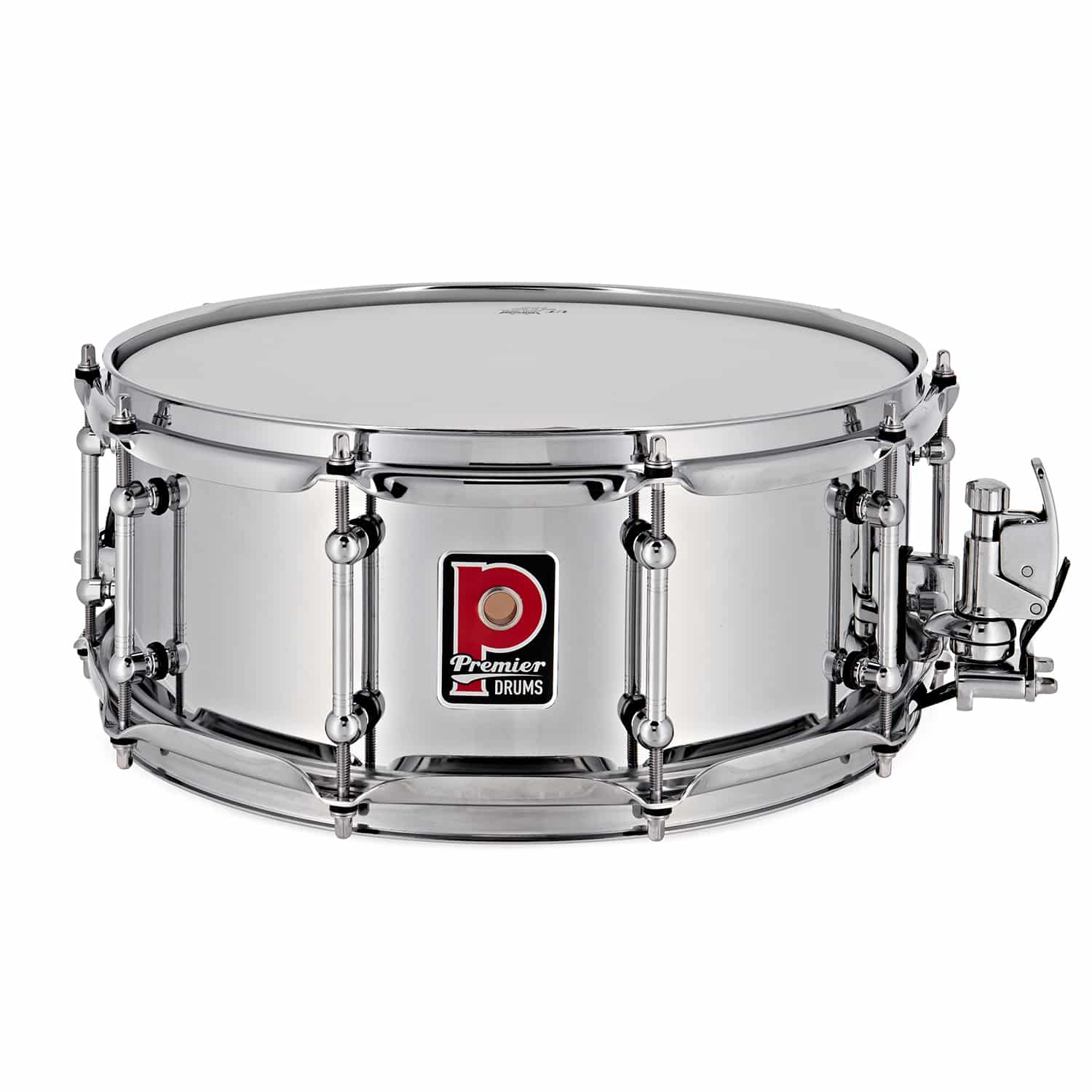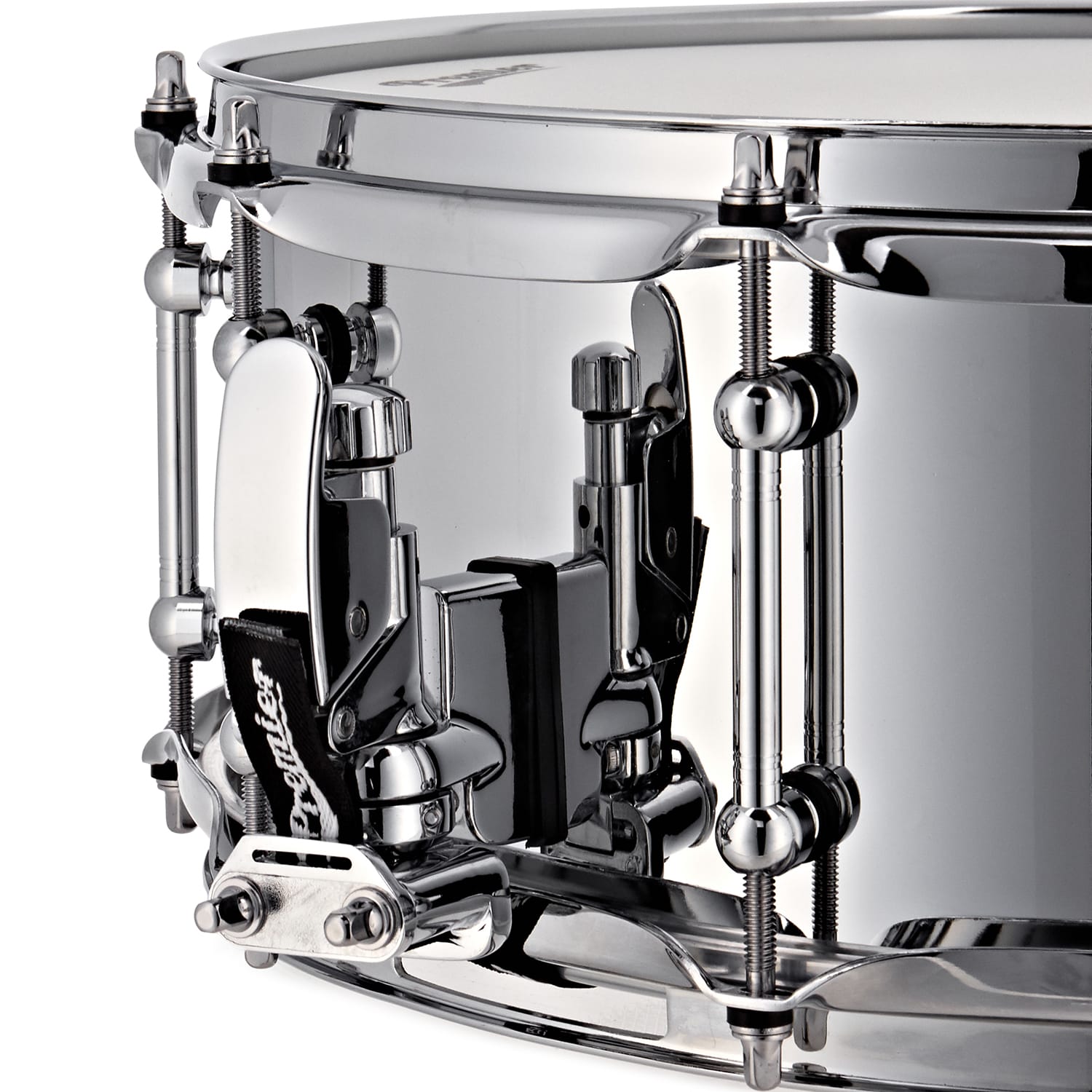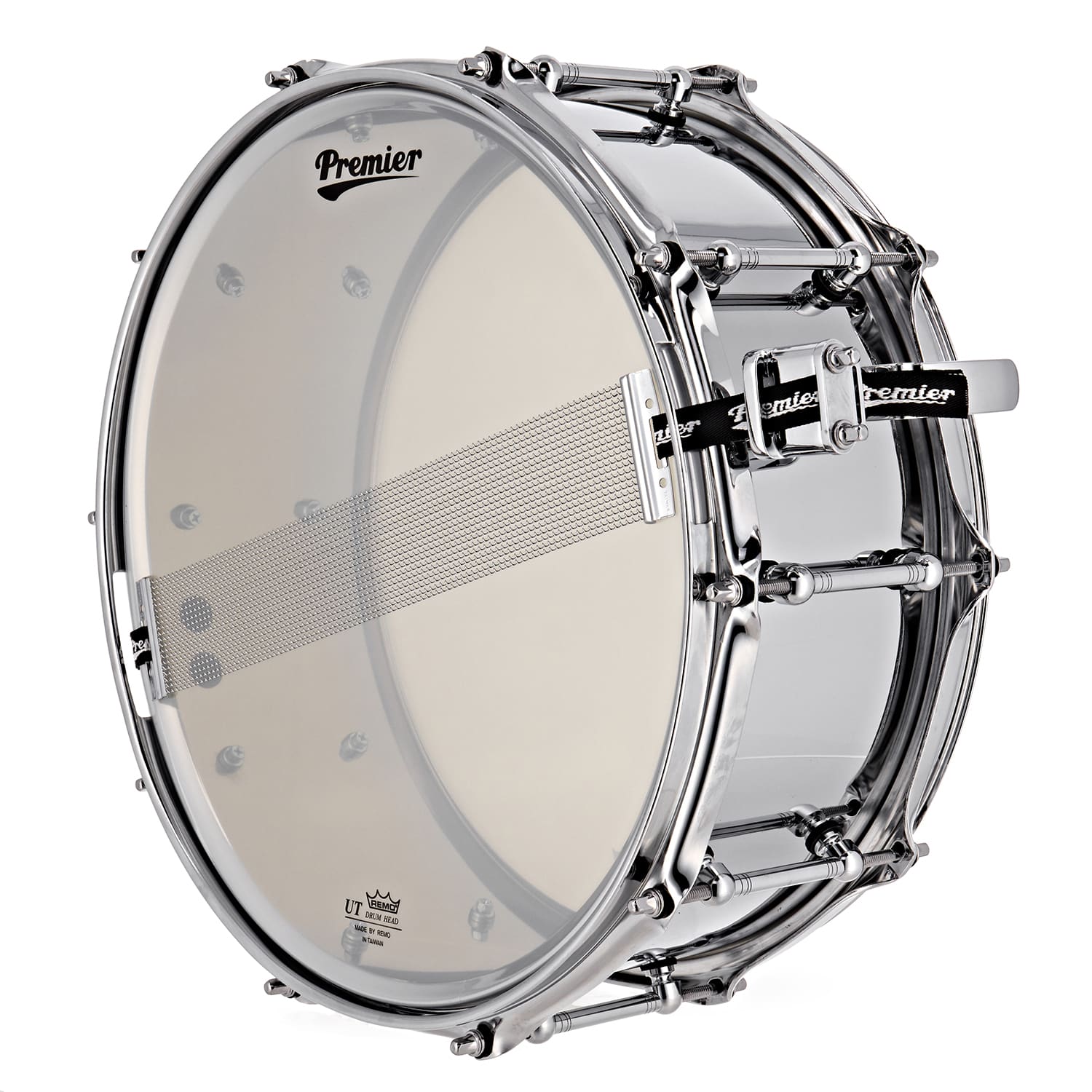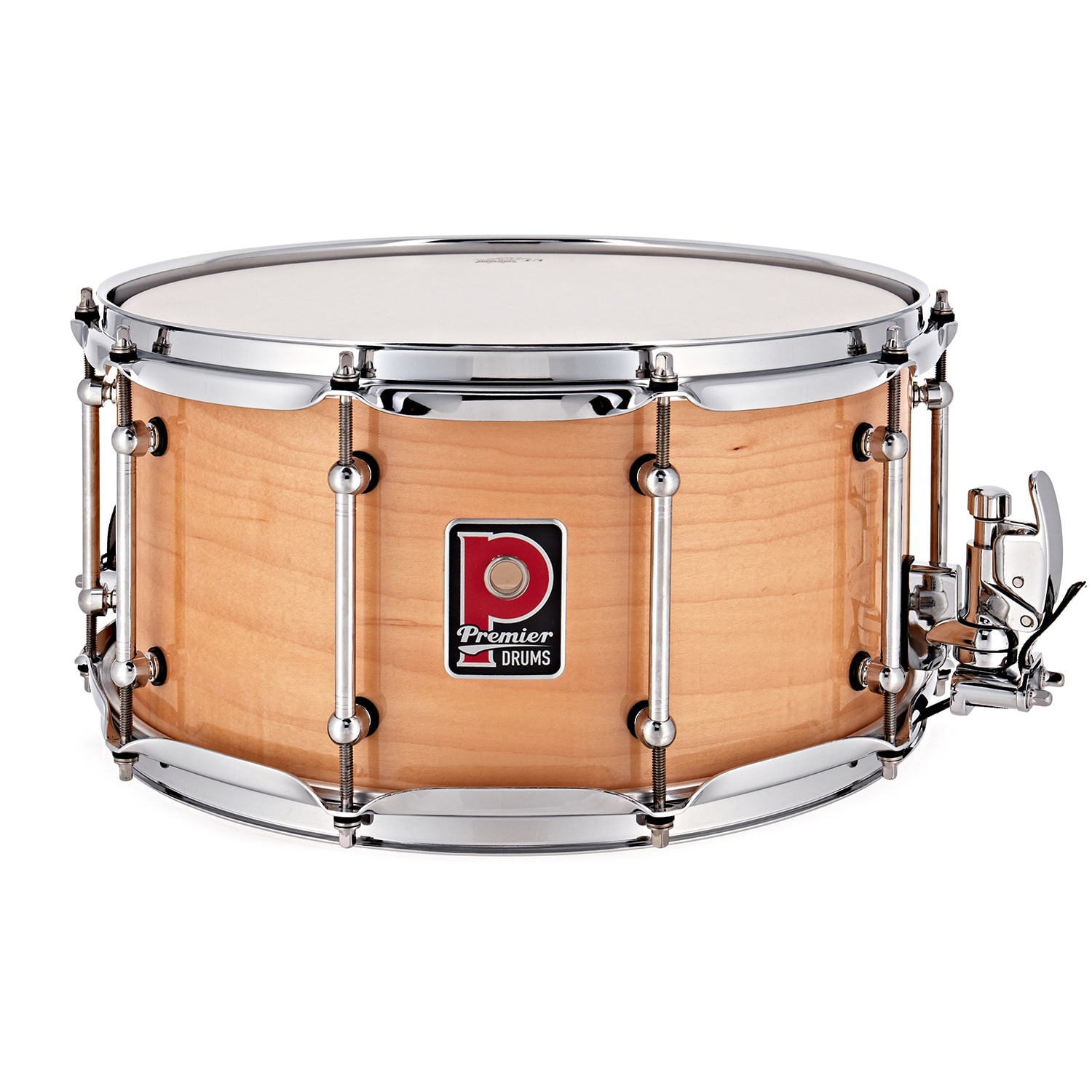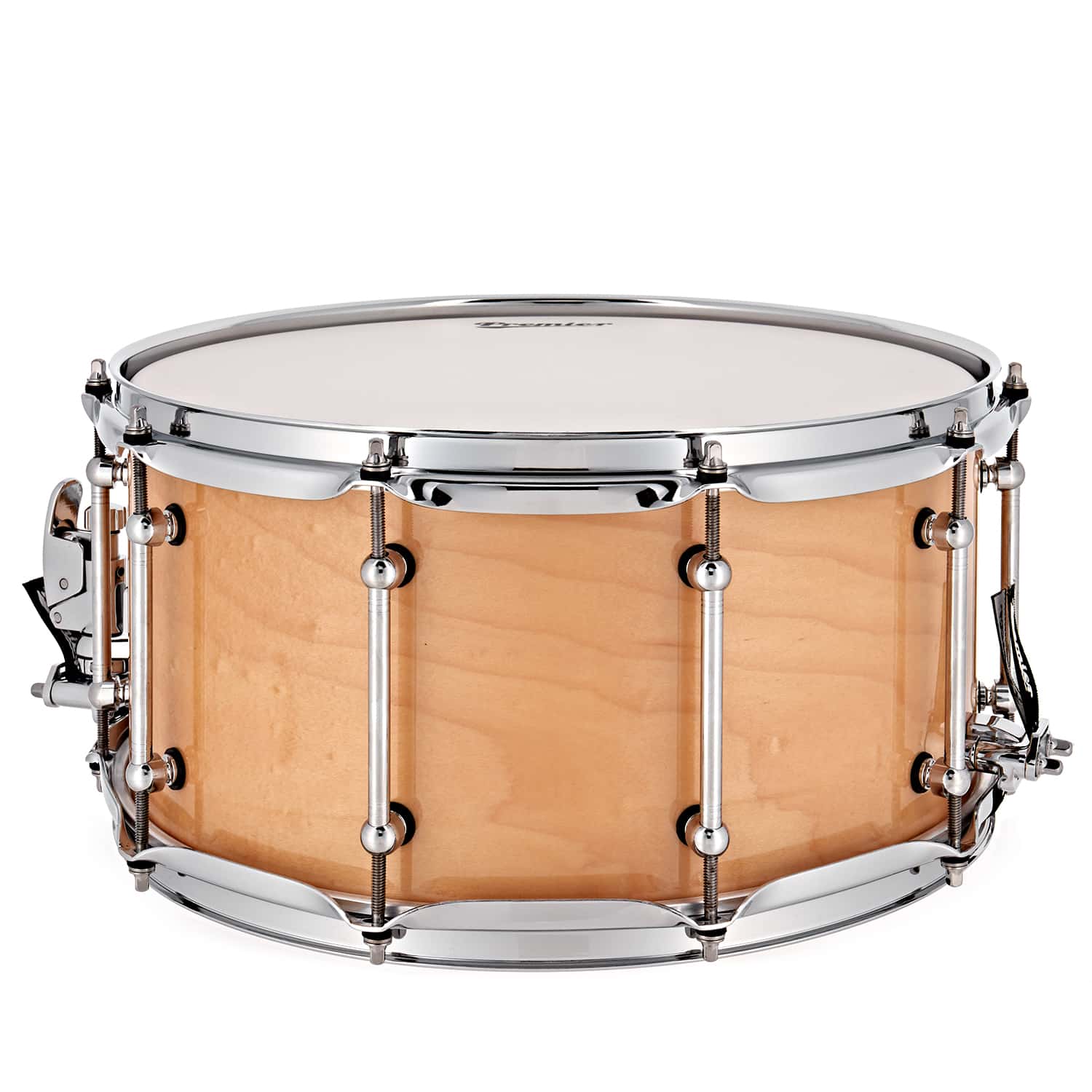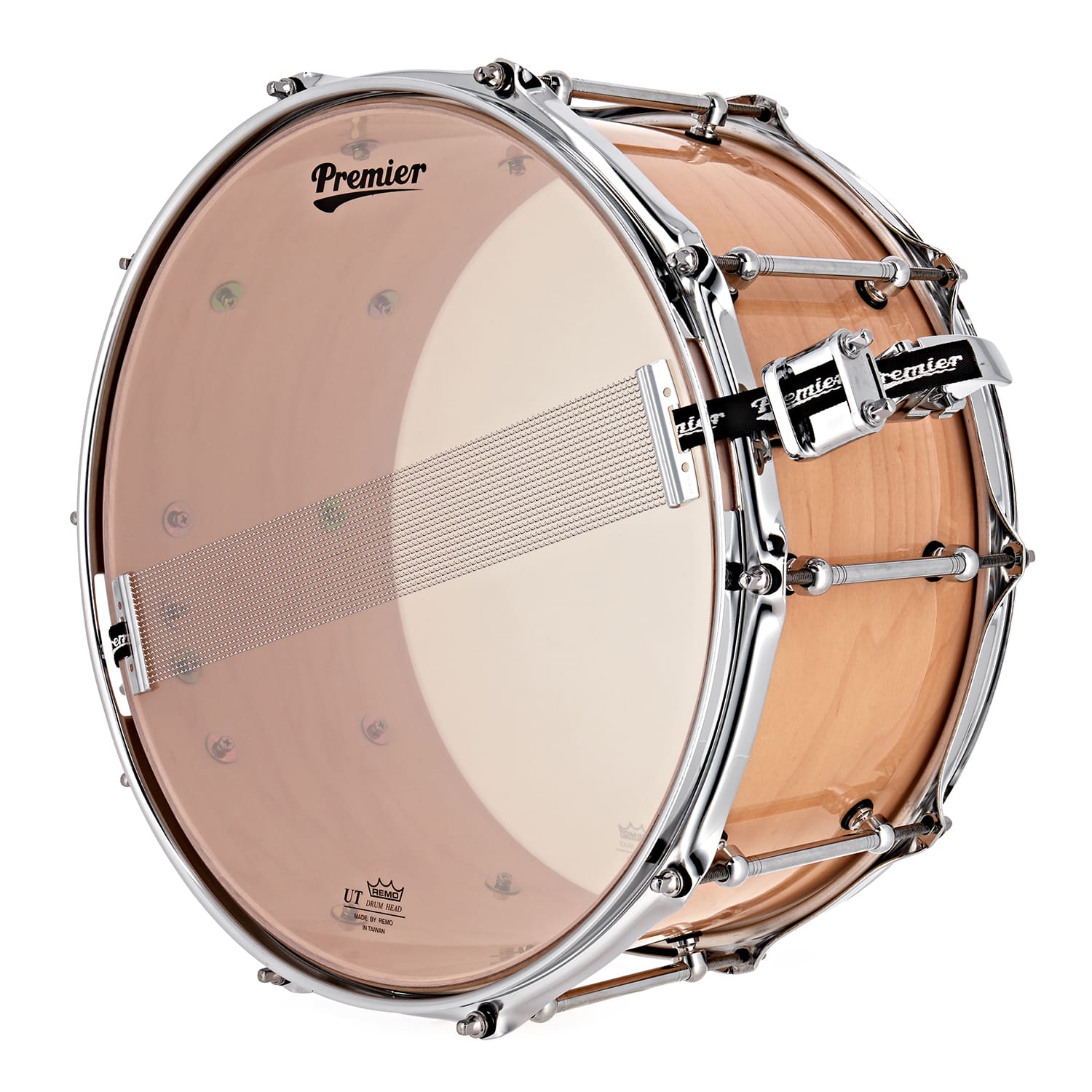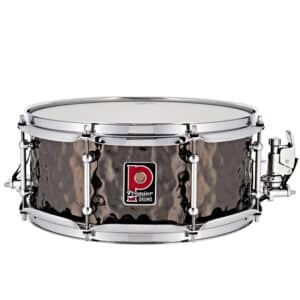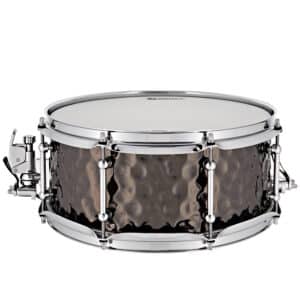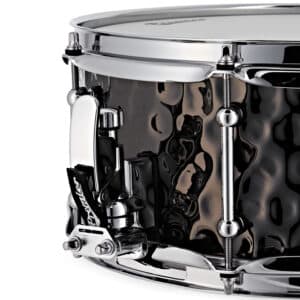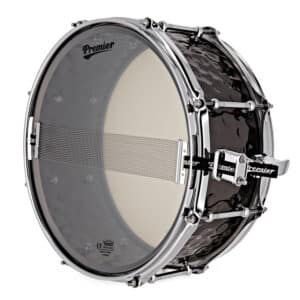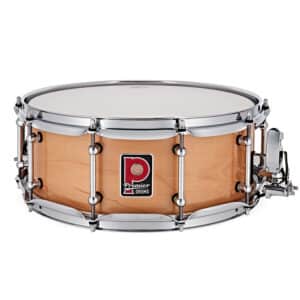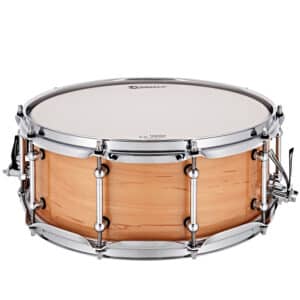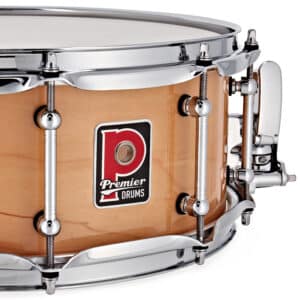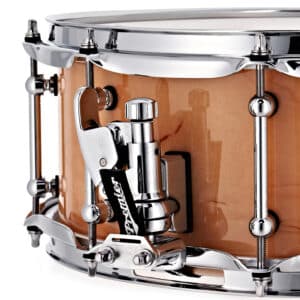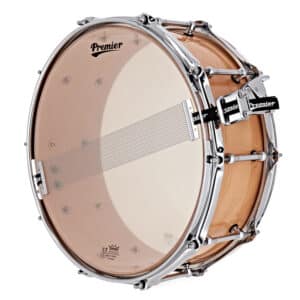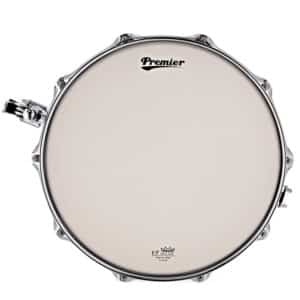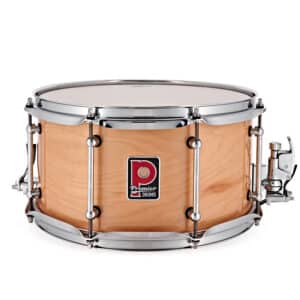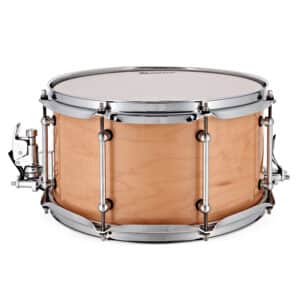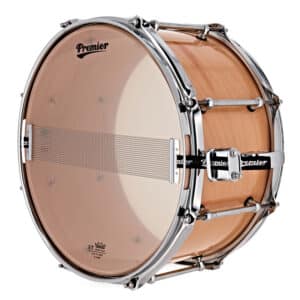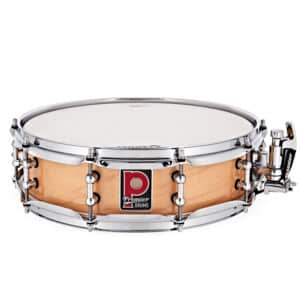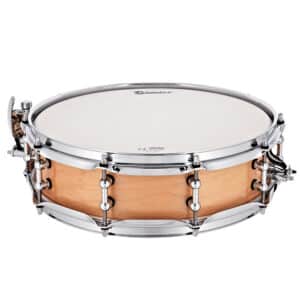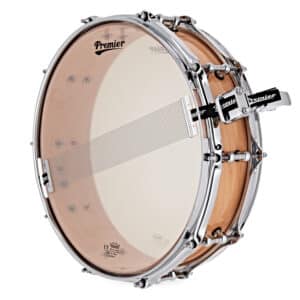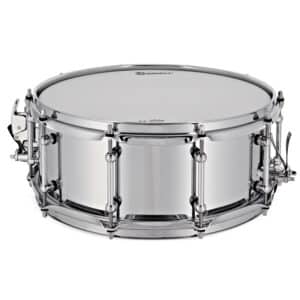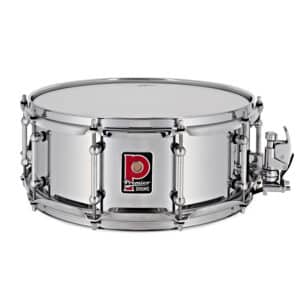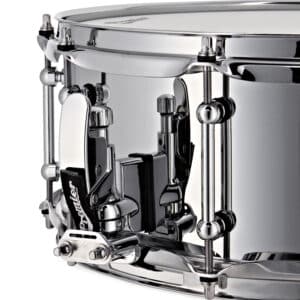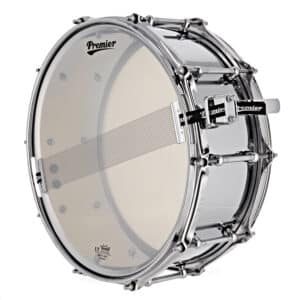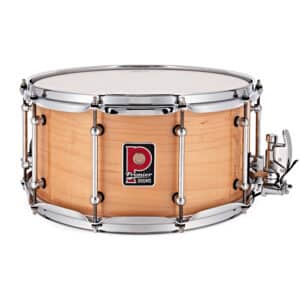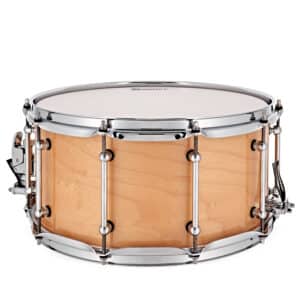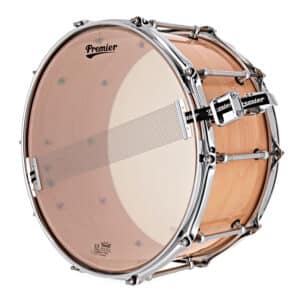 Key Features
Three selected shell types:
– 5.4mm, 7-ply maple in natural lacquer
– Black chrome hammered brass
– Chrome over steel
45-degree bearing edge
Vintage style tube lug design
2.3mm triple-flange steel hoops
Dunnett smooth-action snare strainer
20-strand snare wires
Premier branded snare ribbon
Remo Coated UT drumheads
Beatmaker snare deliver a wide range of tones thanks to three characteristic shell types:
Black Chrome Hammered Brass – Hammered brass shells provide a distinct sound. Like maple they offer great warmth with the additional benefit of increased sustain and midrange presence, as well as a smooth attack.
Natural Lacquer Maple – Constructed of 5.4mm, 7-ply maple, these shells are popular amongst drummers who look for a rich, warm, and resonant tone. Beatmaker maple shells offer a balanced frequency response with an articulate low-end.
Chrome over Steel – Bold in sound and resilient in design, the harder you hit a steel shell the greater the vibration will be. Their responsive nature makes them an excellent choice for Rock and heavier musical styles.
Comprised of only the finest components, each snare features a Dunnett smooth action snare strainer that grants quick tonal adjustments mid-song. Incredibly versatile, the 2.3mm triple-flanged steel hoops provide fantastic levels of resonance, granting the opportunity to achieve powerful rimshots when desired.
All Beatmaker snare boast vintage-style tube lugs, Remo Coated UT drumheads and branded snare ribbons making them ideal for both live or recording environments.
Options
13" x 5.5"

Snare Drum

Hammered Brass Shell
Black Chrome

2608

13" x 7"

Snare Drum

Maple Shell
Natural Lacquer

2629NL

14" x 4"

Snare Drum

Maple Shell
Natural Lacquer

2631NL

14" x 5.5"

Snare Drum

Maple Shell
Natural Lacquer

2633NL

14" x 7"

Snare Drum

Maple Shell
Natural Lacquer

2636NL