American Hickory Drumsticks
Take your playing to a new level with the perfect pair of Premier drumsticks, improving your overall sound and drumming style.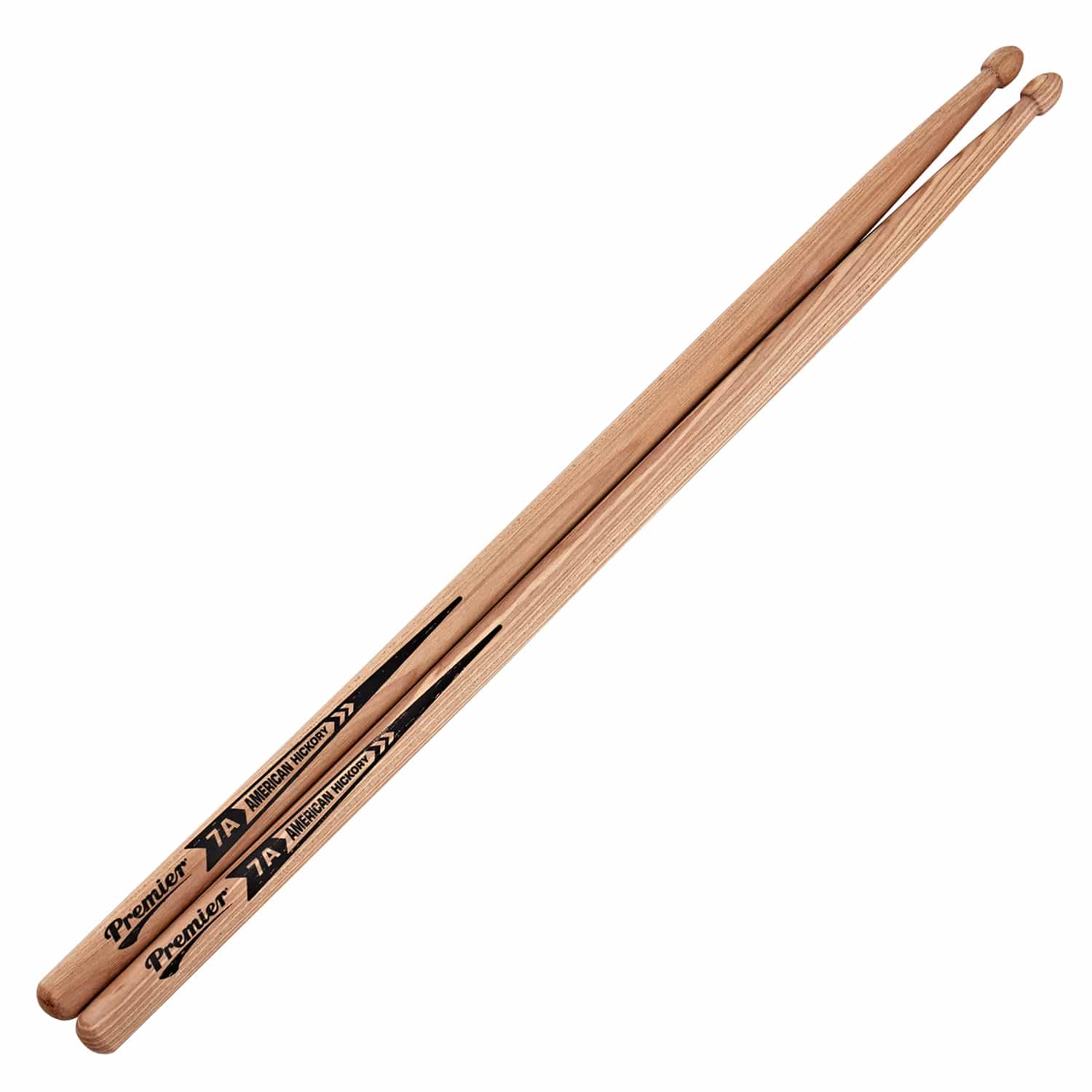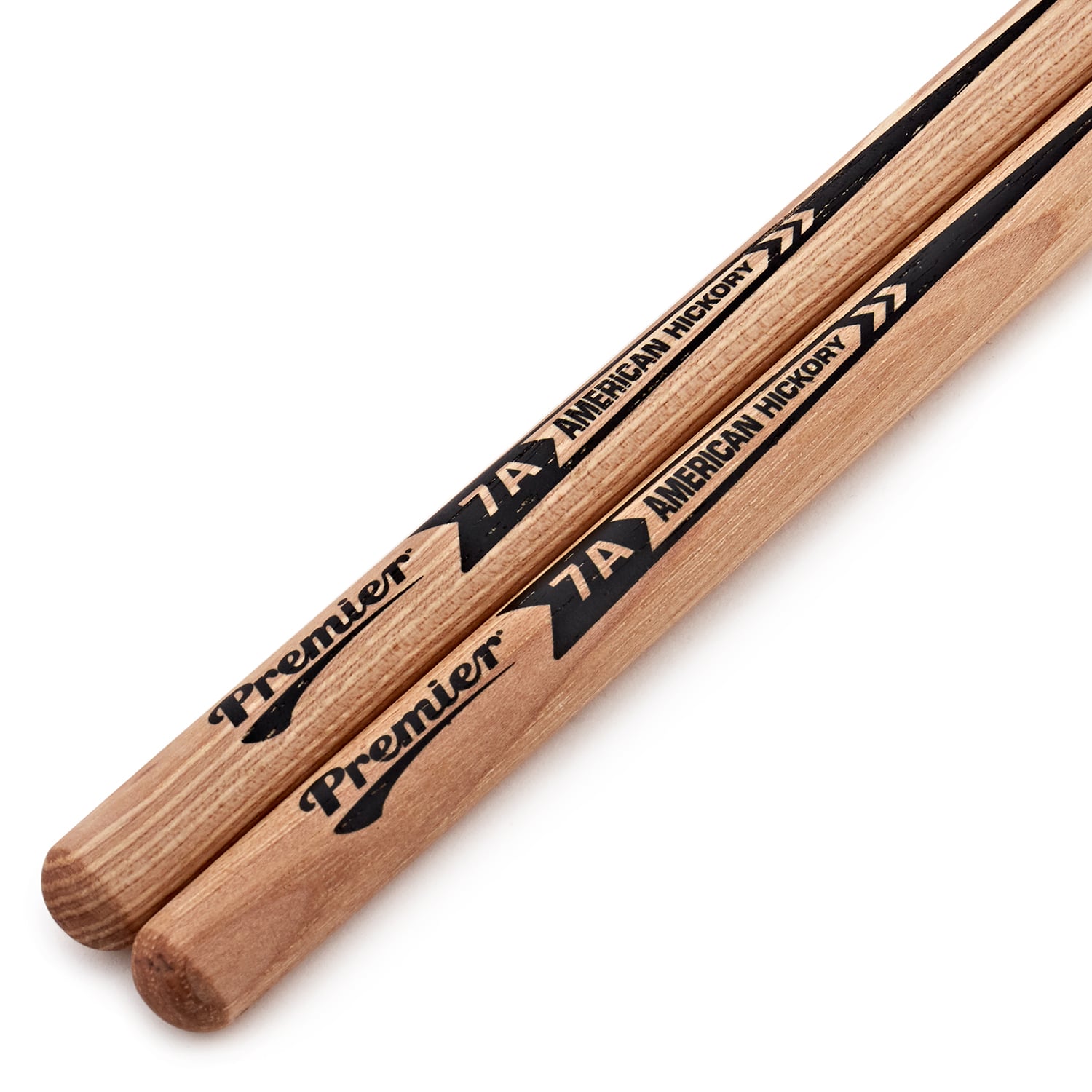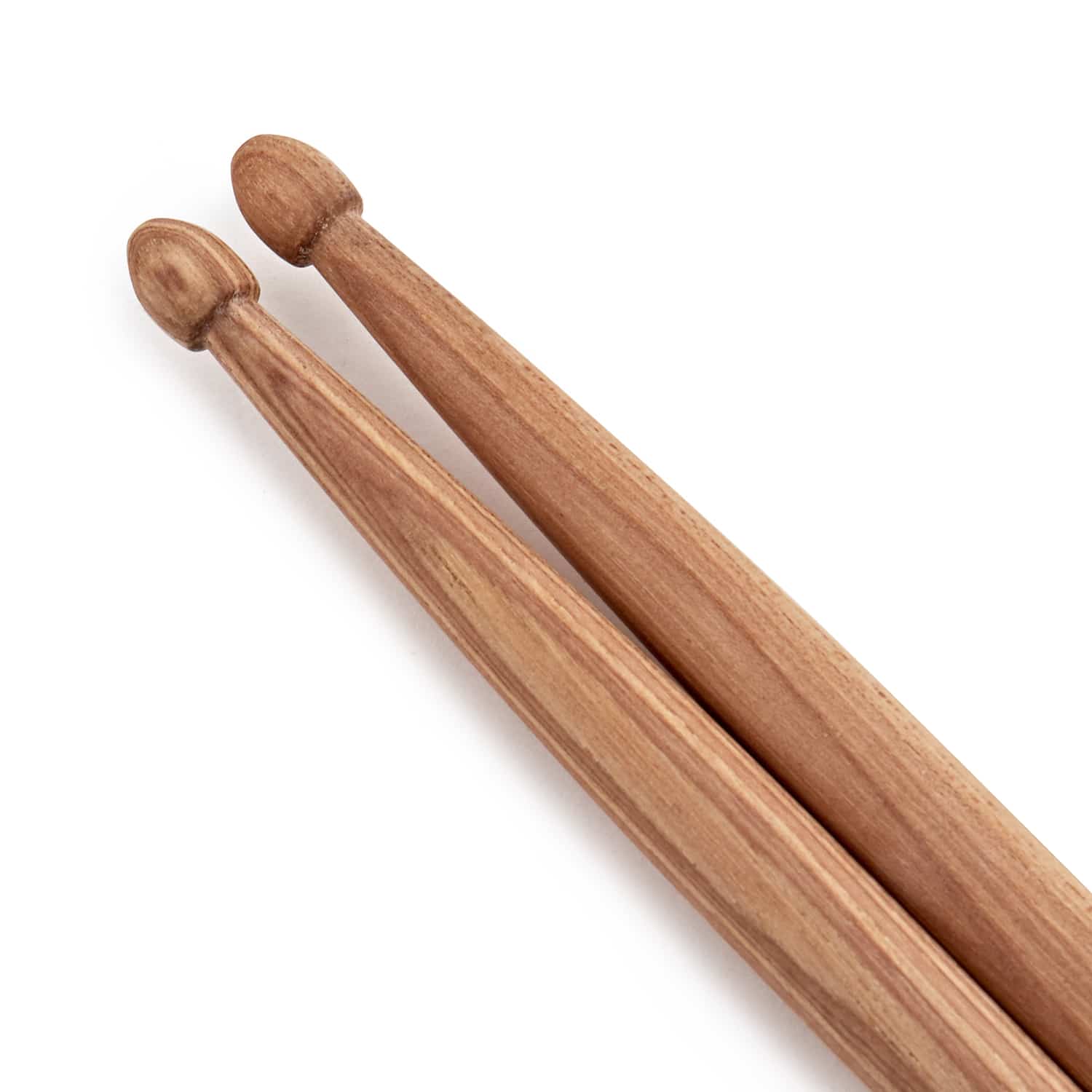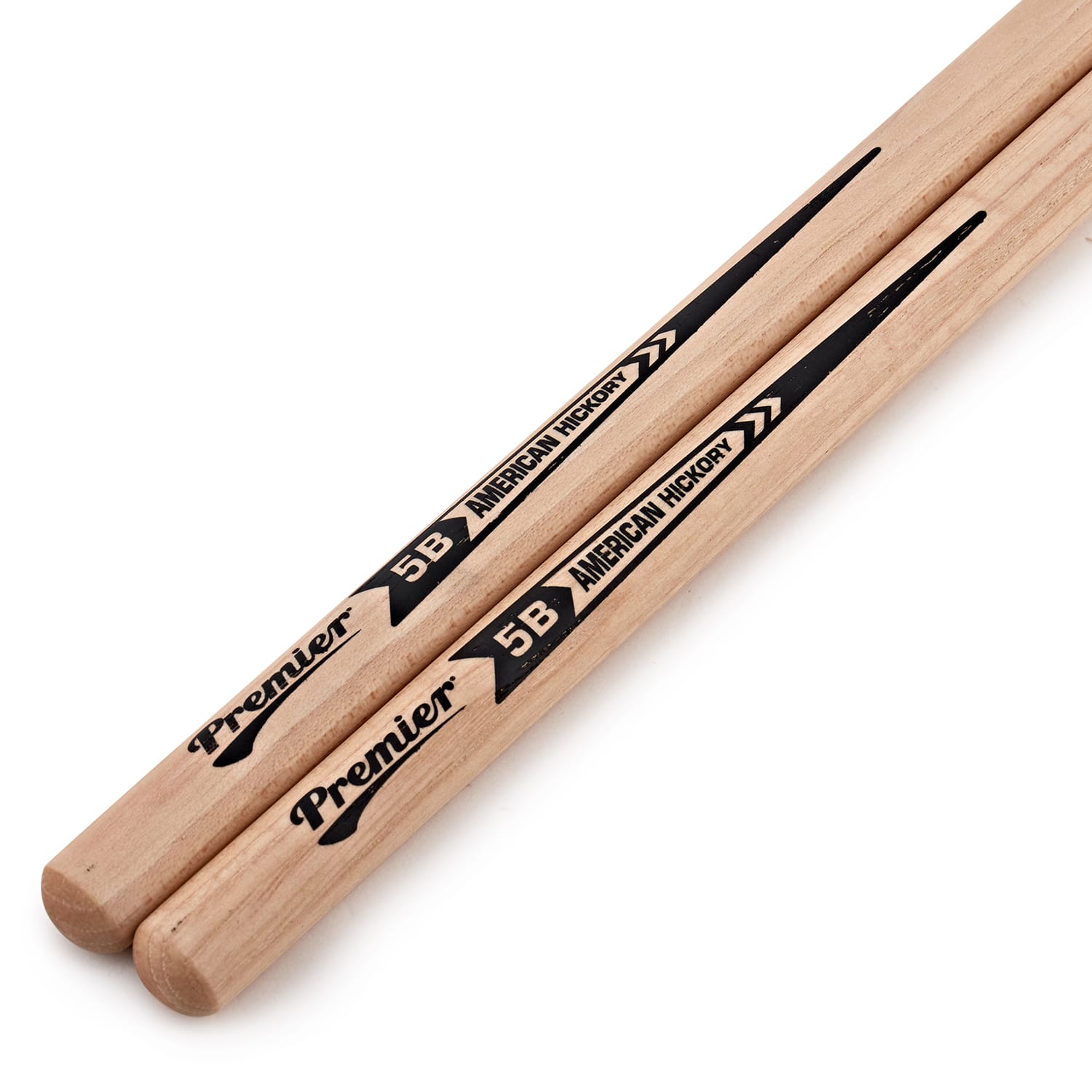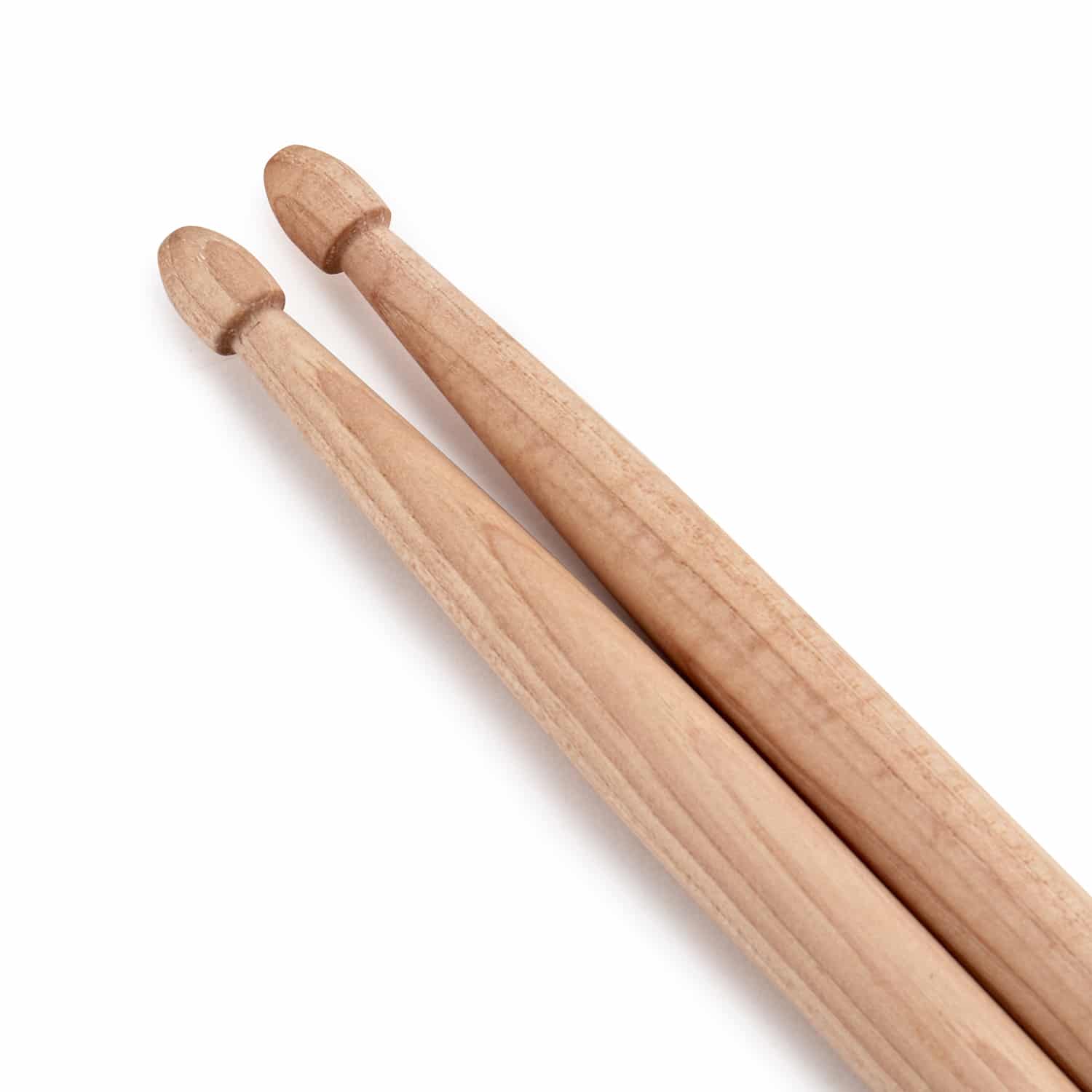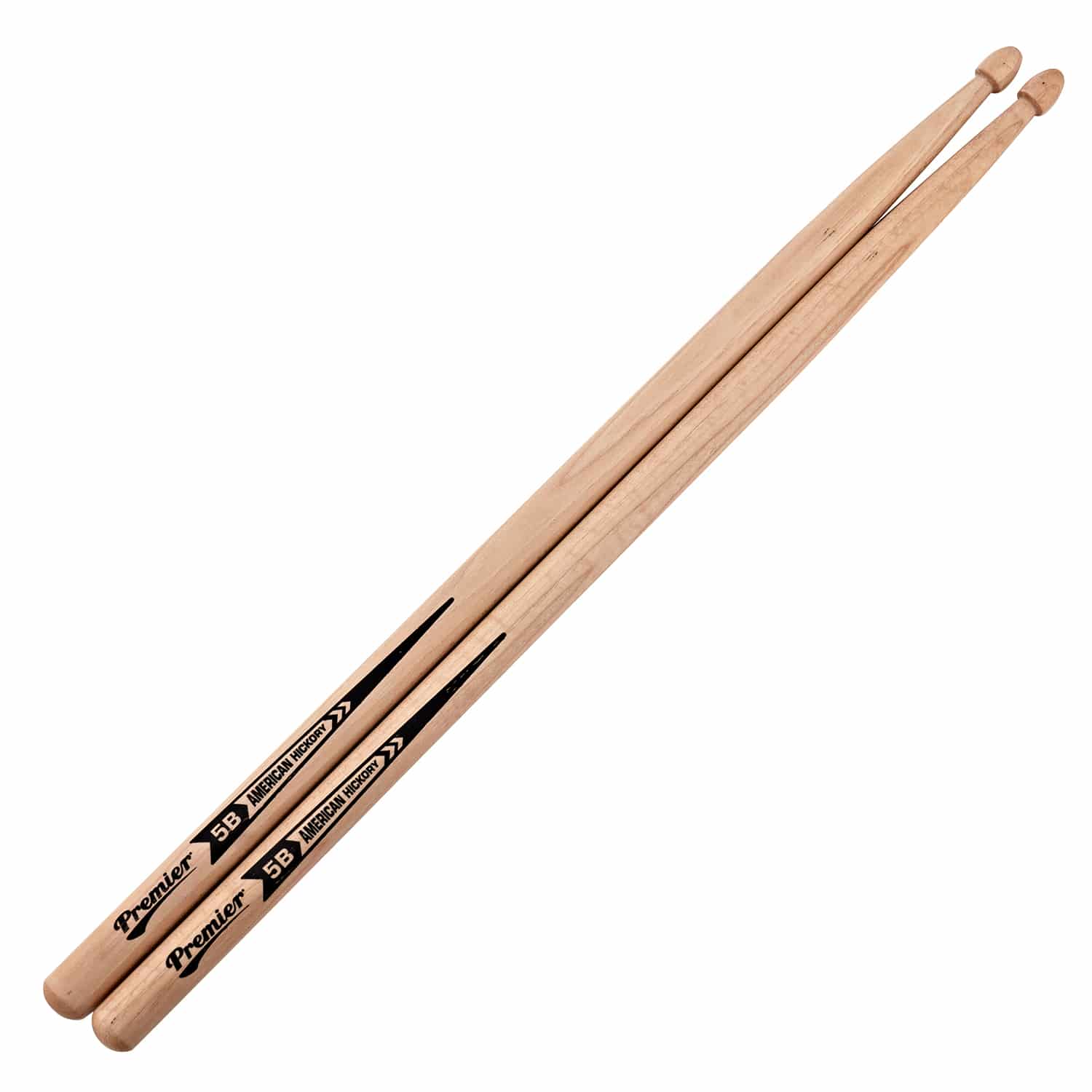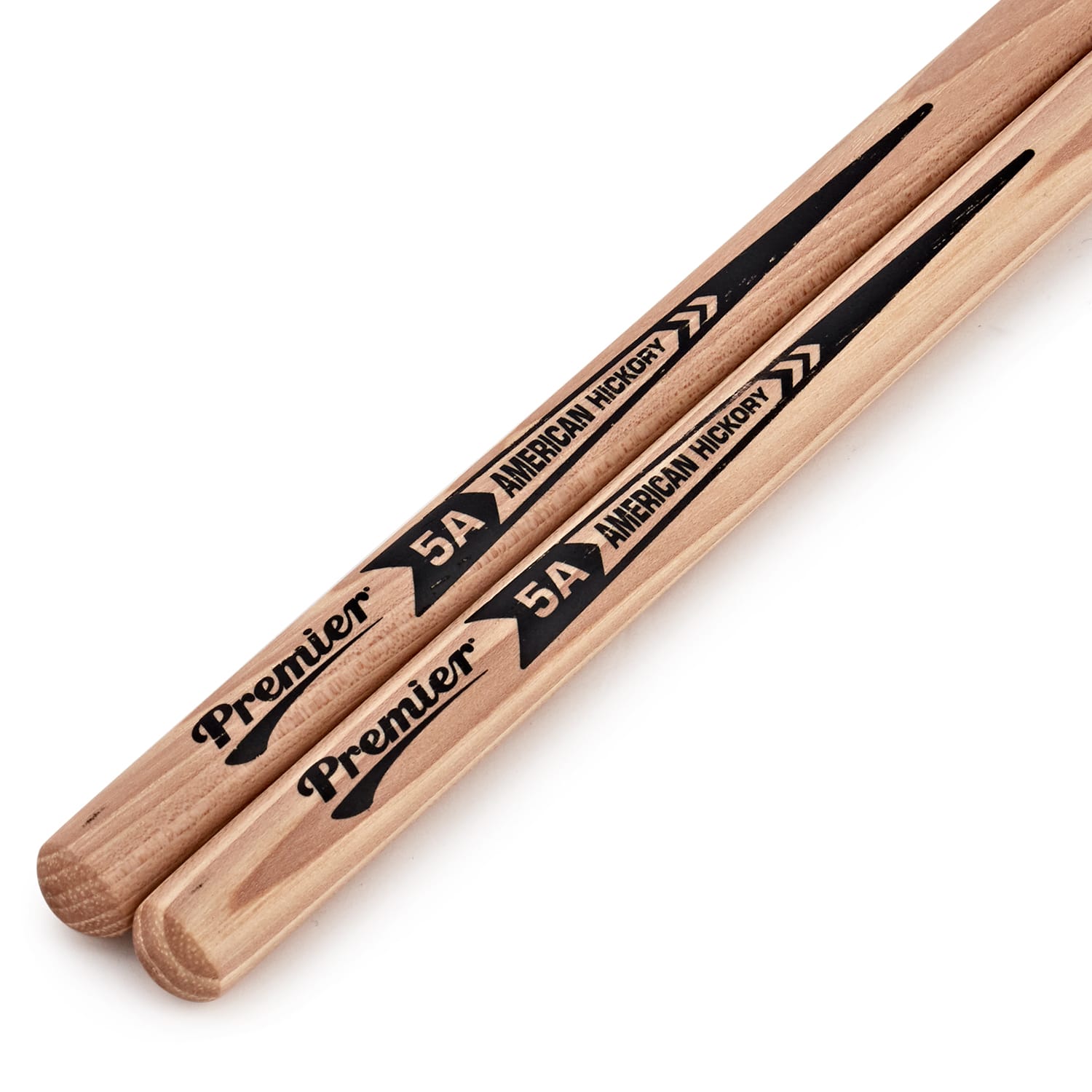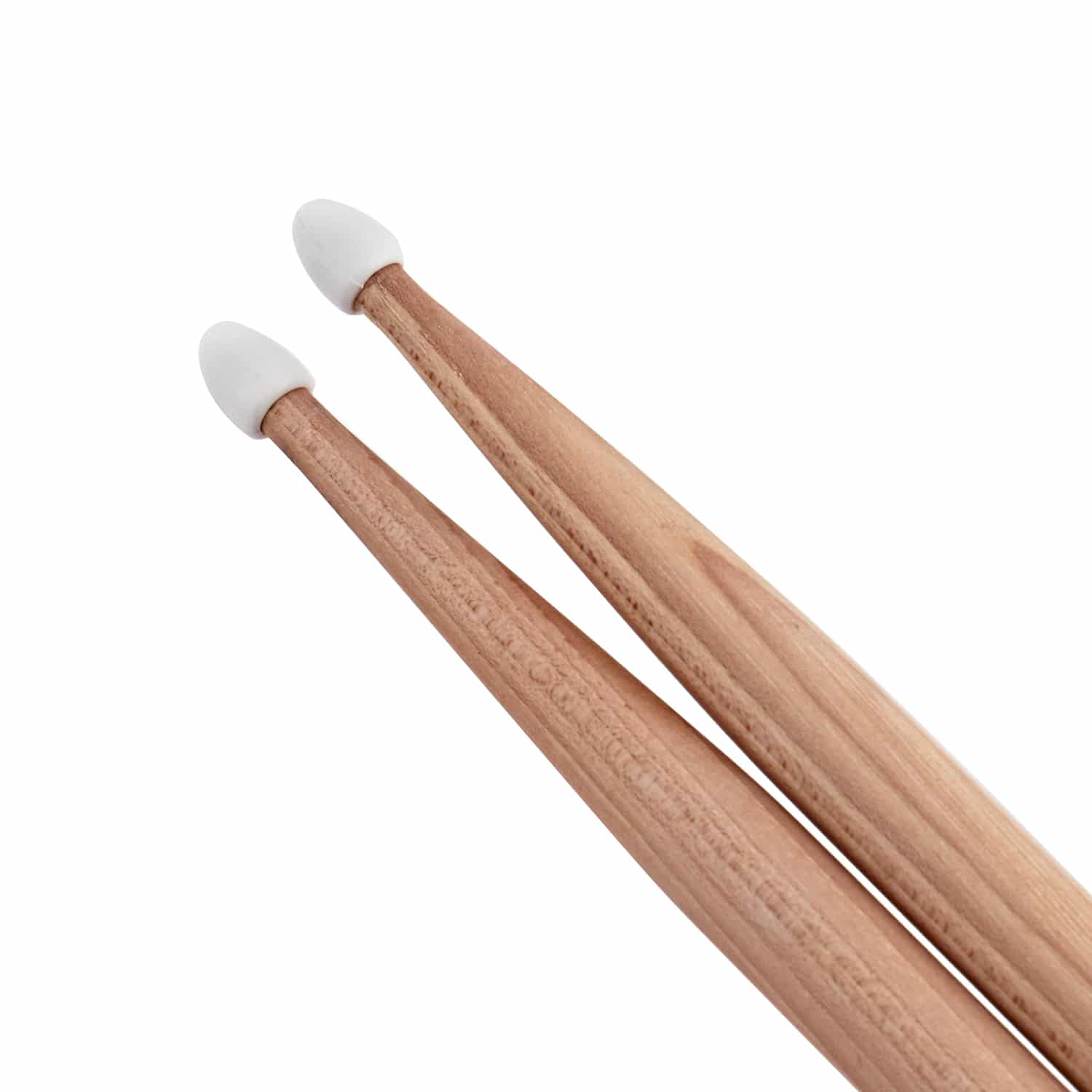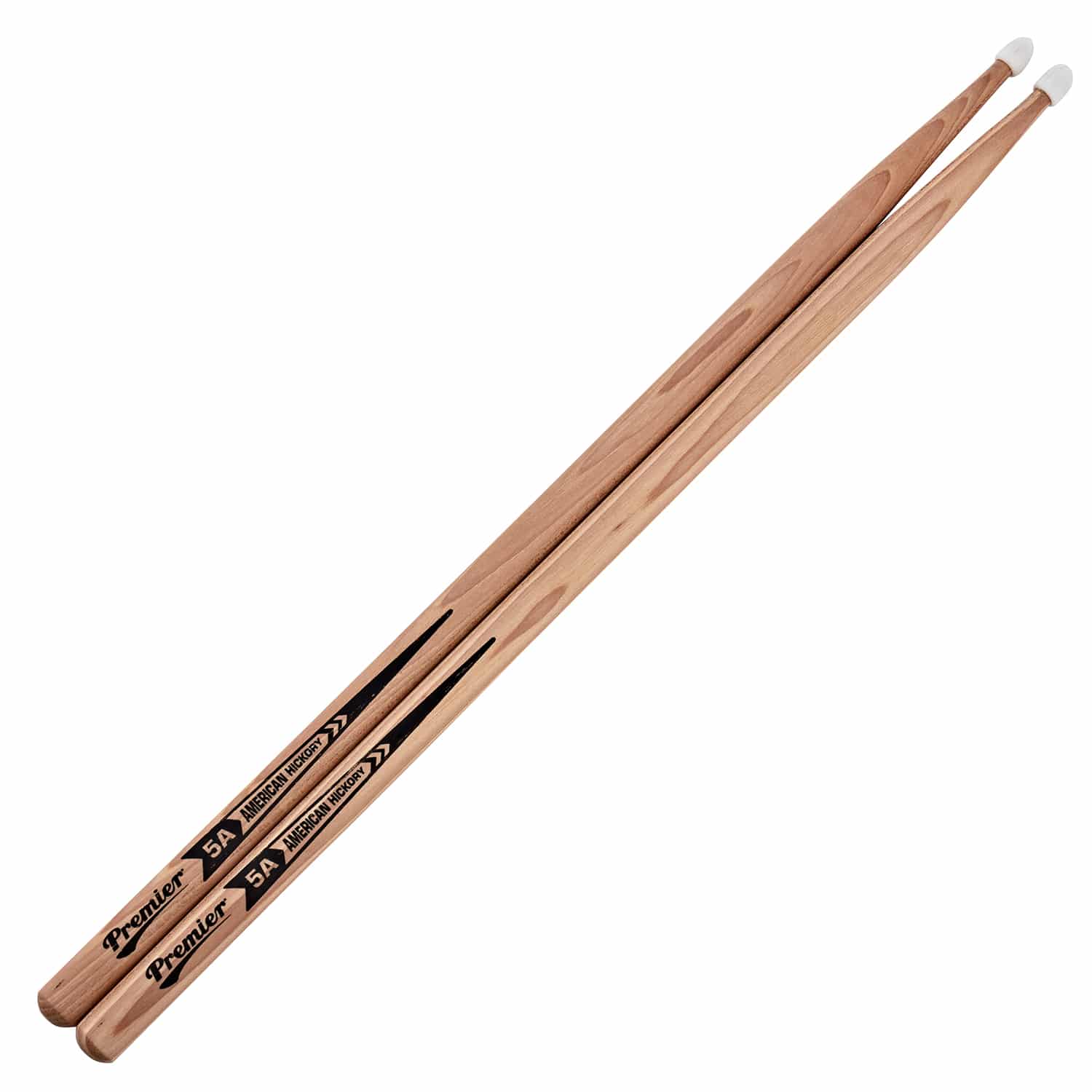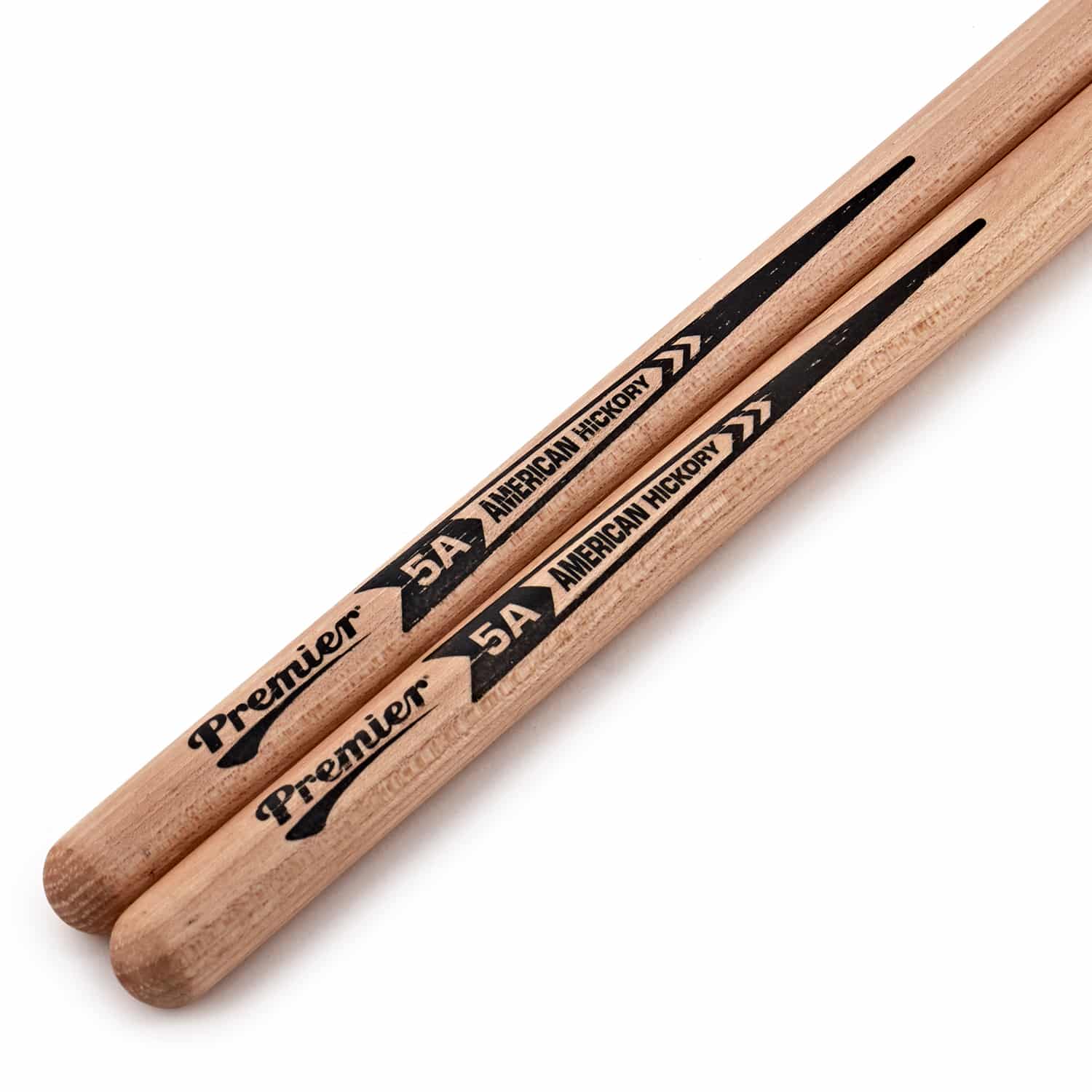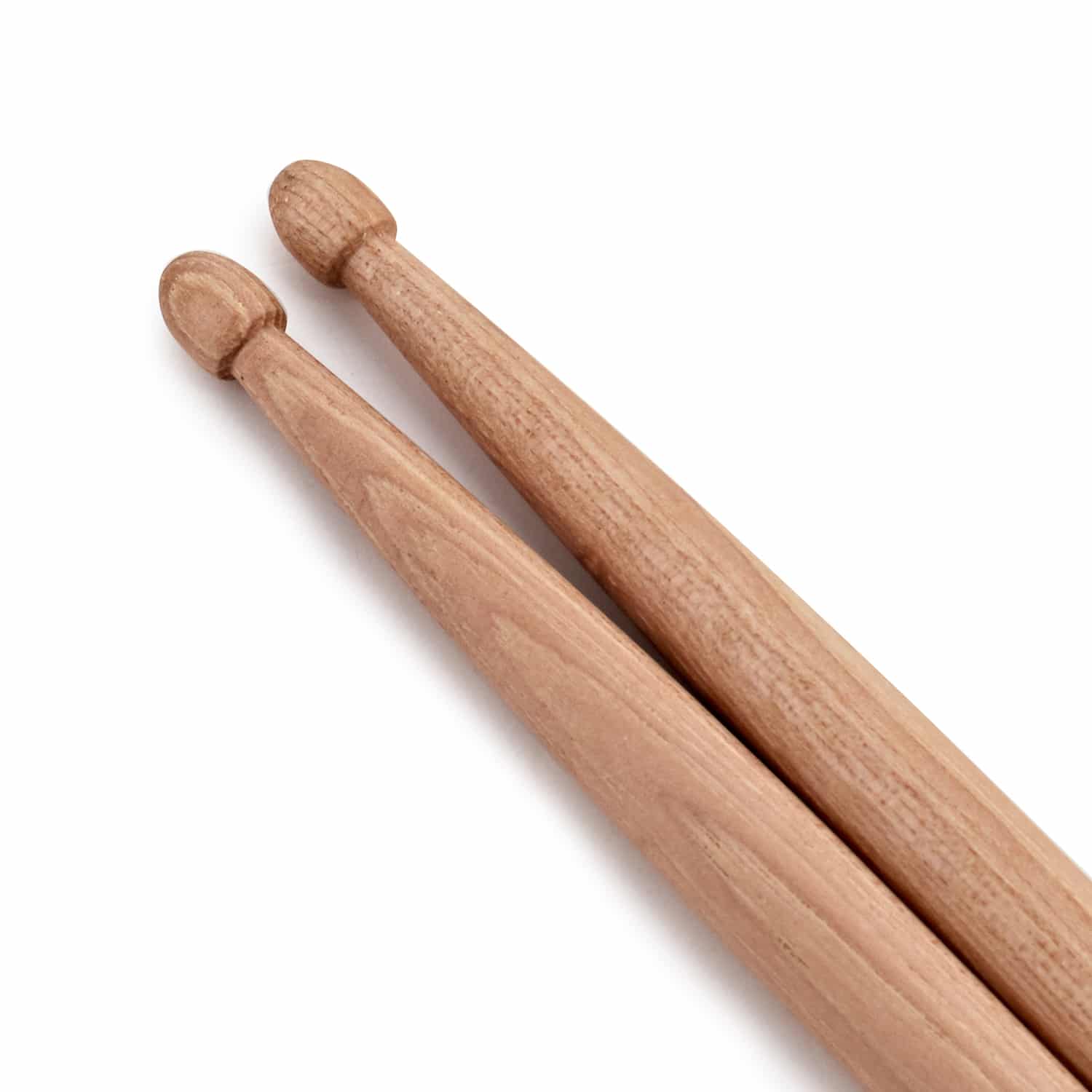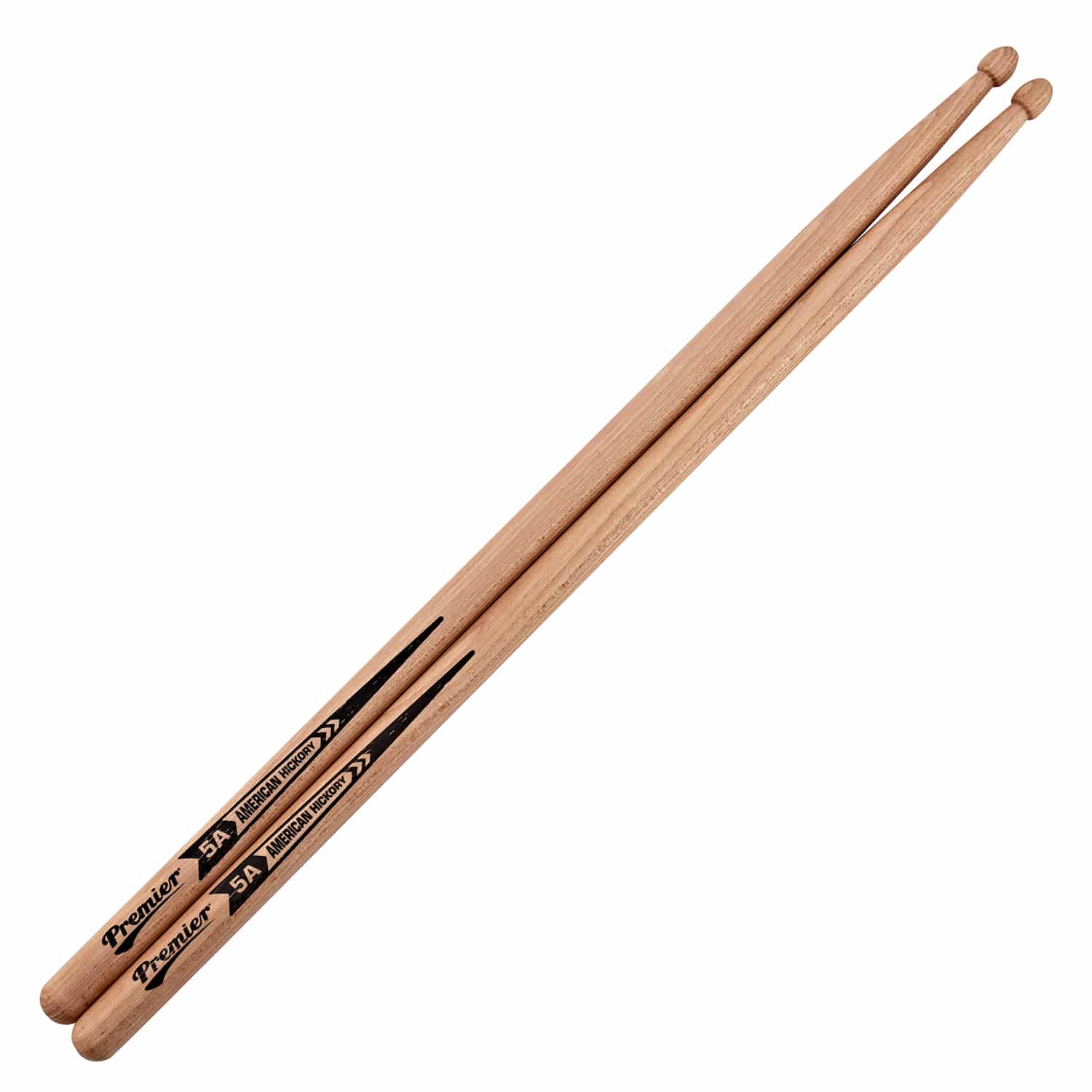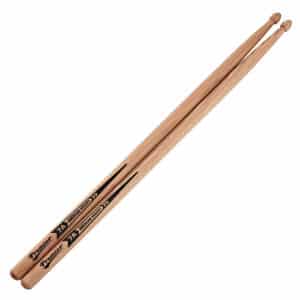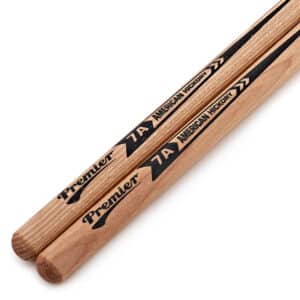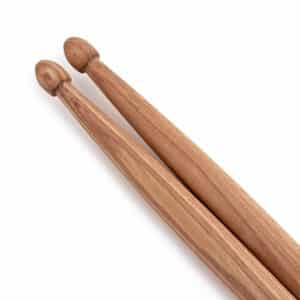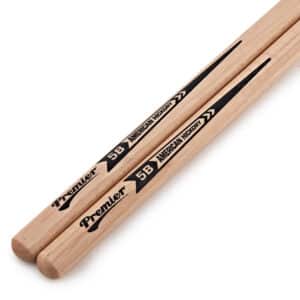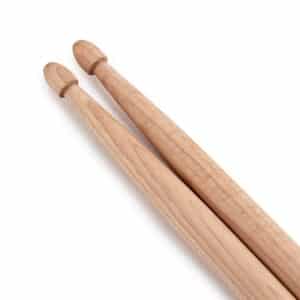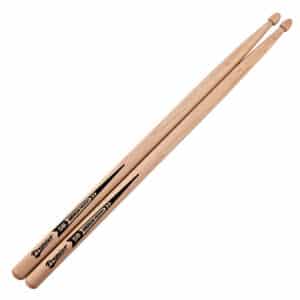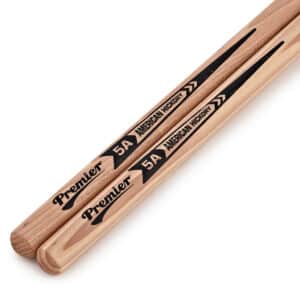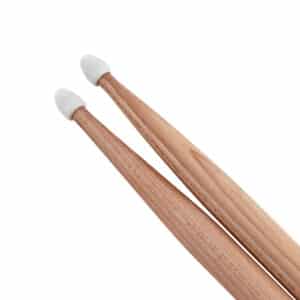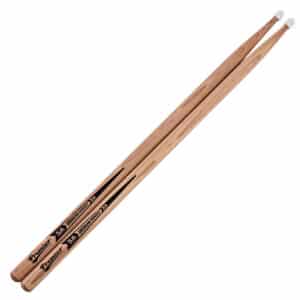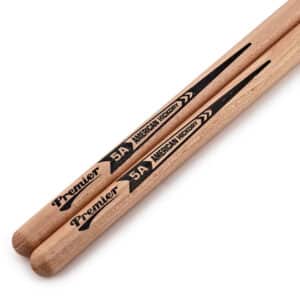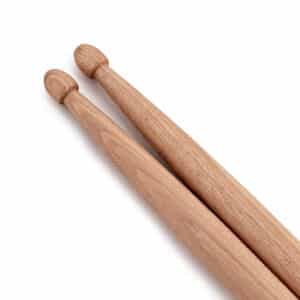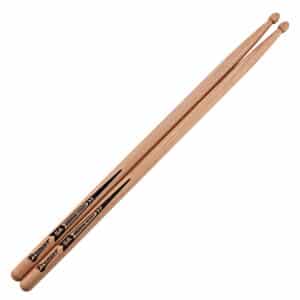 Key Features
Made from American hickory
Choice of four sticks: 5A, 5AN, 5B & 7A
Acorn tip
Medium taper
Natural finish
Turned from high-grade American hickory, Premier drumsticks feature an acorn tip profile that produces articulate cymbals sounds and a more pronounced drum tone overall. The natural qualities of hickory provide excellent durability in almost any drumming situation whilst the stick's medium taper gives a perfectly balanced feel and rebound with even weighting to keep your technique consistent.
Choosing your next pair of drumsticks is made easy with four models available:
5A – the ideal starting place for beginners and a great all-round pair of sticks. The wooden tip provides a versatile tone on both drums and cymbals.
5AN – a great all-round pair of sticks with nylon tip for extra durability and brighter cymbal sounds.
5B – lends itself to heavy hitters, the larger wooden tip diameter offers power that is best suited to Rock, Funk and Metal playing styles.
7A – perfect for Jazz and lighter playing styles. Ideally suited to drummers who prefer less weight, the wooden tip provides rich, dark tones on both drums and cymbals.
Whatever your style, Premier's new range of drumsticks will take your playing to the next level.
Options
5A

Wood Tip

Diameter: 0.563" / 14.3mm
Length: 16" / 406mm
Tip Material: Wood

PM-5A-HICKORY

5A

Nylon Tip

Diameter: 0.563" / 14.3mm
Length: 16" / 406mm
Tip Material: Nylon

PM-5AN-HICKORY

5B

Wood Tip

Diameter: 0.602" / 15.3mm
Length: 16" / 406mm
Tip Material: Wood

PM-5B-HICKORY

7A

Wood Tip

Diameter: 0.539" / 13.7mm
Length: 15.5" / 394mm
Tip Material: Wood

PM-7A-HICKORY